We're on the precipice of Batman V Superman! We hope you're ready!  Let's see what else is happening this week in comics!
Do You Get Our EMail Newsletter Every Monday?

Sing up over HERE and get updates every Monday afternoon and help break up those early in the week doldrums!
THERE'S A SHADOW LOOMING OVER INNISTRAD!
Our Willow Grove location will be running 3 Prerelease Event for the new Magic set, Shadows Over Innistrad!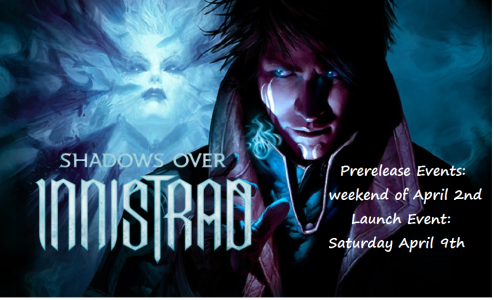 Check over here for DETAILS!
NEW BRAVE NEW WORLDS PINT GLASS!
Stop drinking your drinks out of regular dumb glasses and drink your favorite beverage (adult or otherwise) out of our awesome new Pint Glass!  Available at both locations now!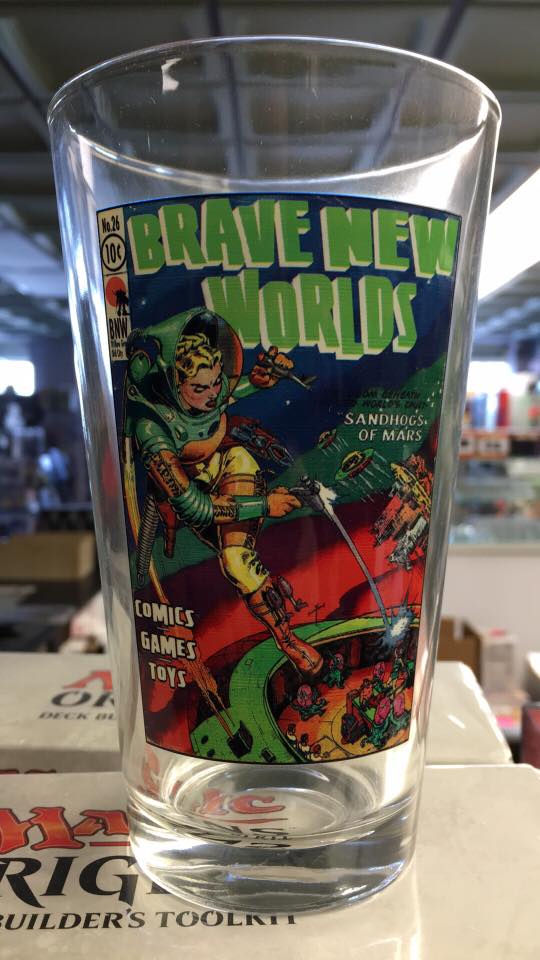 THIS IS THE WEEK OF BATMAN V SUPERMAN!

Looking forward to this new Batman punching Superman movie!? Join us for a private screening, once again, out at the Regal Cinema in Warrington, Pa! DETAILS!
In Brightest Day! In Darkest Bar!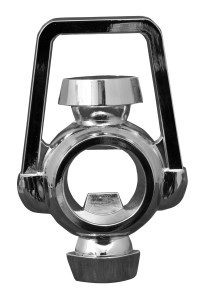 JLA

GREEN

LANTERN BATTERY BOTTLE OPENER

DIAMOND SELECT TOYS LLC
A Diamond Select Toys release! Let those who need a drink tonight, call on the power of Green Lantern's light! This 4″ sculpted metal bottle opener is in the shape of Green Lantern's power battery from the Justice League Animated Series, and will remove a bottle cap almost as fast as you can think about it. Plus, magnets on the back keep it locked to your refrigerator so you don't have to wait to recharge! Packaged in a full-color slipcase.
CIVIL WAR POPS!
To Me My 80s X-Men versus Apocalypse!
Dunno if you saw the newest trailer for the newest X-Film but in case you didn't here it is!:

There's something for everyone this week!
BATMAN #50
DC COMICS
(W) Scott Snyder (A/CA) Greg Capullo, Danny Miki
Batman has returned to Gotham City! In this extra-sized conclusion to Snyder and Capullo's epic story "Superheavy," Bruce Wayne returns to the cape and cowl to battle Mr. Bloom alongside Jim Gordon for the fate of the city they both love.
CIRCUIT BREAKER #1 Of(5)
IMAGE COMICS
(W) Kevin McCarthy (A/CA) Kyle Baker
When the heroic robots that saved Japan during World War IV are outlawed, they turn against mankind, waging a campaign of terror across the last city on Earth. Their creator builds one more soldier-disguised as his teenaged granddaughter-and tasks her with dismantling the marauding mechanical militia. But as she begins to question her programming, will she be the last hope for humanity, or the final nail in our coffin?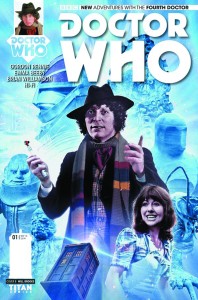 DOCTOR WHO 4TH #1 Of(5)
TITAN COMICS
(W) Gordon Rennie, Emma Beeby (A) Brian Williamson (CA) Will Brooks
Victorian England. A mysterious woman commands a hidden army in a house of the blind. Scryclops stalk the streets…. and something alien and terrible screams from prehistory – with a hunger that cannot be satisfied! The Fourth Doctor and Sarah Jane Smith return for an all-new adventure: GAZE OF THE MEDUSA!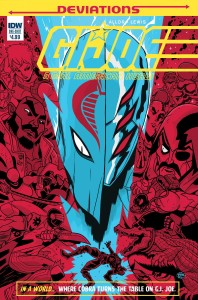 GI JOE DEVIATIONS (ONE SHOT)
IDW PUBLISHING
(W) Paul Allor (A/CA) Corey Lewis
In a world… where COBRA rules the planet! COBRA COMMANDER's forces have won, the entire planet Earth now submits to COBRA rule… but the burdens of ruling over billions of people make COBRA COMMANDER anxious to the good old days. And he decides there's just one group that can bring chaos back to this totalitarian order: G.I. JOE!
HYPERION #1
MARVEL COMICS
(W) Chuck Wendig (A) Nicole Virella (CA) Emanuela Lupacchino
HYPERION IS BACK!
Or is he? The high-powered hero is hiding in plain sight, driving a truck across the U.S. to learn about the country he has adopted. Along the way, he picks up a lone runaway named Doll, who has more baggage than he anticipated. Doll is in danger, chased by a pack of freaks and lunatics known as THE CARNIES. Will Hyperion reveal himself to save her? Maybe! Will he use a tractor trailer as a baseball bat? Probably!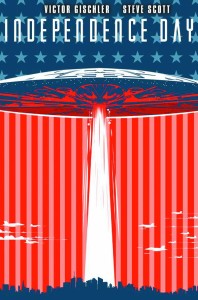 INDEPENDENCE DAY #1 (OF 5)

TITAN COMICS
(W) Victor Gischler (A) Dennis Calero (CA) Film
As our world unites against invaders from beyond the stars, beneath the Atlantic Ocean another mysterious craft prompts a top-secret investigation by the US military, one which could prove the key to humanity's survival – or its ultimate destruction.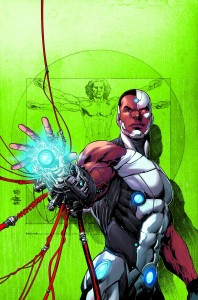 CYBORG TP VOL 01 UNPLUGGED
DC COMICS
(W) David Walker (A) Ivan Reis & Various (CA) Ivan Reis, Joe Prado
In these tales from the first six issues of Vic Stone's new series, plus the sneak peek story from CONVERGENCE: CRIME SYNDICATE #2, the machine that gives Cyborg his powers is evolving! The only problem is that machine is his body-and he has no idea what's causing these changes!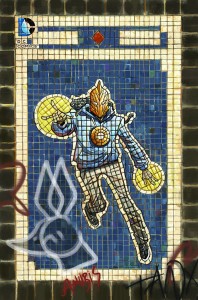 DOCTOR FATE TP VOL 01 THE BLOOD PRICE
DC COMICS
(W) Paul Levitz (A/CA) Sonny Liew
You thought global warming was bad? Anubis, the Egyptian Lord of Dead, is preparing the flood to wash the world away. Standing in his way? An overwhelmed Brooklyn med student who's been handed the helmet of Fate, without an instruction manual. This title collects the first seven issues of the acclaimed new series, plus the eight-page sneak peek story from CONVERGENCE: AQUAMAN #2!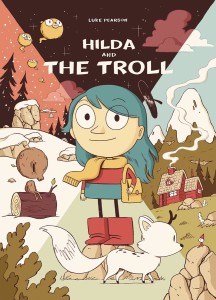 HILDA & TROLL TP

NOBROW PRESS
(W/A/CA) Luke Pearson
A new paperback edition of Hilda's first magical adventure in the land of Trolberg from award-winning cartoonist Luke Pearson! Hilda can never sit still for long without setting off on another adventure. She can't resist exploring her enchanting world – a place where trolls walk, crows speak, and mountains move. While on an expedition to illustrate the magical creatures of the mountains around her home, Hilda spots a mountain troll. As the blue-haired explorer sits and sketches, she slowly starts to nod off. By the time she wakes up, the troll has totally disappeared and, even worse, Hilda is lost in a snowstorm. On her way home, Hilda befriends a lonely wooden man, and narrowly avoids getting squashed by a lost giant.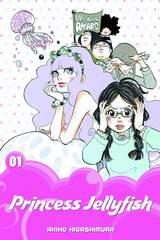 PRINCESS JELLYFISH GN
KODANSHA COMICS
(W) Akiko Higashimura
Tsukimi Kurashita has loved jellyfish from a young age. Tsukimi Kurashita moves into the Amamizukan to take refuge with other geek girls. But real life has a way of crashing in, even when you're hiding among socially-inept manga artists, history buffs, and doll fanatics. One evening, at the local pet store, Tsukimi sees a lovely jellyfish in danger! A chance encounter with a young woman (who's actually a man – and the black sheep in a wealthy family) puts Tsukimi on a path she never thought she'd travel: that of fashion designer and entrepreneur! But with so many valuable secrets floating around, predators are bound to smell blood in the water.
HERE'S THE FULL LIST!
If you want a full visual list of everything click this link whydonthca (tho this might not update til Monday or something)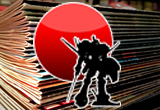 (the following list of comics reflects all the comics coming into both locations. If there's something on this list that's not in stock at your favorite BNW location do not hesitate to ask for us to order it for you!)
COMICS AND MAGAZINES
All New All Different Avengers #7
All New Hawkeye #5
Angela Queen Of Hel #6
Art Ops #6
Assassins Creed Templars #1
Batman #50
Batman And Robin Eternal #25
Betty & Veronica Jumbo Comics Digest #242
Bill & Ted Go To Hell #2
Birthright #15
Bloodshot Reborn Annual 2016 #1
BTVS Season 10 #25
Carnage #6
Circuit Breaker #1 (OF 5)
Comic Book Creator #11
Contest Of Champions #6
Cry Havoc #3
Cyborg #9
Deathstroke #16
Doctor Fate Tp Vol 01 The Blood Price
Doctor Who 10th Year Two #7
Doctor Who 4th #1 (OF 5)
Dr Mirage Second Lives #4 (OF 4)
Dream Police #8
Elfquest Final Quest #14
GI Joe Deviations (ONE Shot)
God Is Dead #48
Grayson #18
Harley Quinn #26
Hellboy & BPRD 1953 Beyond The Fences #2
Hi Fructose Magazine Quarterly #39
Hobby Japan Mar 2016
Howling Commandos Of Shield #6
Hyperion #1
Illuminati #5
Independence Day #1 (OF 5)
Infinity Entity #3 (OF 4)
Invader Zim #8
Jacked #5 (OF 6)
Johnny Red #5 (OF 8)
Justice League 3001 #10
Klaus #4
Last Gang In Town #4 (OF 6)
Legend Of Wonder Woman #1 (OF 9) 2nd Ptg
Legend Of Wonder Woman #2 (OF 9) 2nd Ptg
Marvel Universe Guardians Of Galaxy #6
Mirror #2
New Avengers #8
Nowhere Men #9
Obi-Wan And Anakin #3 (OF 5)
Old Man Logan #2 2nd Ptg
Outcast By Kirkman & Azaceta #17
Patsy Walker Aka Hellcat #4
Pencil Head #3 (OF 5)
Ringside #5
Rocketeer At War #2 (OF 4)
Secret Six #12
Simpsons Illustrated #22
Snowfall #2
Sonic The Hedgehog #279
Sons Of The Devil #6
Spider-Man Deadpool #2 2nd Ptg
Star Wars #17
Stray Bullets Sunshine & Roses #13
Superman Lois And Clark #6
Superzero #4
Teen Titans #18
TMNT Ongoing #56
Tomb Raider 2016 #2
Totally Awesome Hulk #4
Ultimates #5
Uncanny X-Men #5
Venom Space Knight #5
Walking Dead Magazine #16 Px Ed
We Are Robin #10
Wonder Woman #50
X-Men Worst X-Man Ever #2 (OF 5)
X-O Manowar #45
TRADE PAPERBACKS, GRAPHIC NOVELS, HARDCOVERS AND MANGA
Big Planet Blue Gn
Bobs Burgers Burger Book Hc
Cursed Pirate Girl Tp Vol 01
Cyborg Tp Vol 01 Unplugged
Guardians Of Galaxy Tp Vol 05 Through Looking Glass
Hilda & Black Hound Gn
Hilda & Troll Tp
Hildafolk #1
Infinity Watch Tp Vol 01
Princess Jellyfish Gn Vol 01
Robin Son Of Batman Hc Vol 01 Year Of Blood
Rocket Raccoon Tp Vol 02 Storytailer
Rust Tp Vol 00 The Boy Soldier
Star Trek Green Lantern Tp Spectrum War
Starfire Tp Vol 01 Welcome Home
Tokyo Ghoul Gn Vol 06
ODDS AND ENDS
JLA Green Lantern Battery Bottle Opener
Marvel Chess Fig Coll Mag #53 Mr Sinister
Marvel Chess Fig Coll Mag #54 Dark Phoenix
Star Trek Starships Fig Mag #64 Phoenix
Star Trek Starships Fig Mag #66 SS Raven