Well, it's finally here. Batman punched Superman. Superman then punched Batman. If you haven't seen it yet you're safe to click here 'cause THERE ARE NO SPOILERS in this post!
HOPPY EASTER!
Do You Get Our EMail Newsletter Every Monday?

Sing up over HERE and get updates every Monday afternoon and help break up those early in the week doldrums!
NEW BRAVE NEW WORLDS PINT GLASS!
Stop drinking your drinks out of regular dumb glasses and drink your favorite beverage (adult or otherwise) out of our awesome new Pint Glass!  Available at both locations now!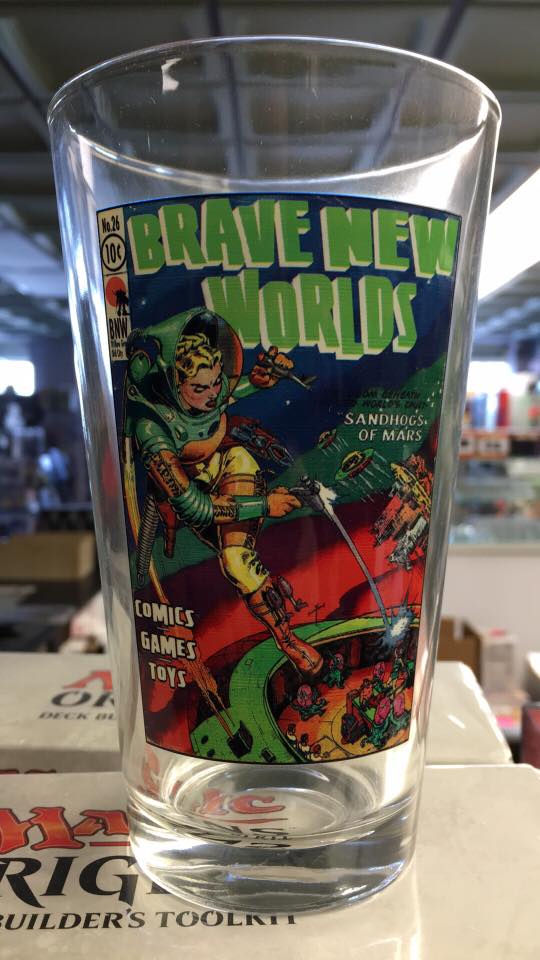 YO! NEXT WEEK! MAGIC PRERELEASE!
Our Willow Grove location will be running 3 Prerelease Event for the new Magic set, Shadows Over Innistrad!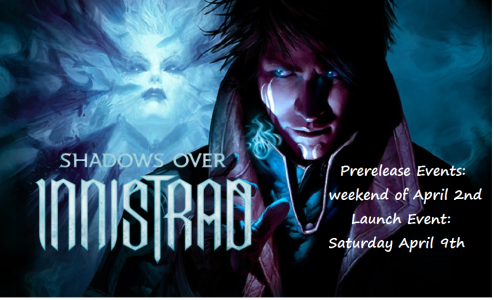 Check over here for DETAILS!

Buncha stuff ends this week and a buncha new Trades come out!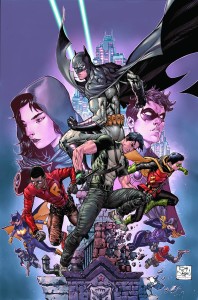 BATMAN AND ROBIN ETERNAL #26
DC COMICS
(W) Scott Snyder, James TynionIV (A) Tony S. Daniel, Sandu Florea (CA) Tony S. Daniel
It's the catastrophic conclusion of the acclaimed weekly series that brings together all of Batman's one-time partners! Mother's trap has been sprung, and the whole world is feeling her wrath! Can Dick Grayson pull together his allies to fight an entire army of foes? Is one among them still under Mother's control? And what will become of Cassandra Cain? You won't believe how huge this battle can become!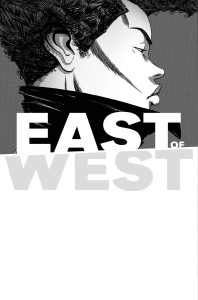 EAST OF WEST TP VOL 05 ALL THESE SECRETS
IMAGE COMICS
(W) Jonathan Hickman (A/CA) Nick Dragotta
It's the fifth volume of the Eisner-nominated, best-selling EAST OF WEST. "All These Secrets," is the twisting road of lies that will lead to armageddon.
Collects EAST OF WEST #20-24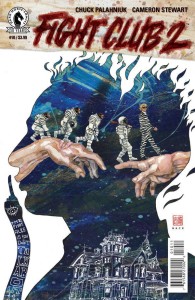 FIGHT CLUB 2 #10

DARK HORSE COMICS
(W) Chuck Palahniuk (A) Cameron Stewart (CA) David Mack
The most highly anticipated comics series of the year ends in the biggest way possible-the whole world burns away according to Tyler's plan, and a new one he never anticipated is conceived. The meek inherit the Earth, and a final showdown proves that, finally, Roland Barthes is right!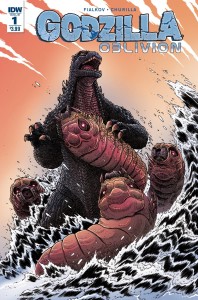 GODZILLA OBLIVION #1 (OF 5)
IDW PUBLISHING
(W) Joshua Hale Fialkov (A) Brian Churilla (CA) Graham Nakamura
A scientist has created a portal to another dimension-one where monsters rule supreme! A terrifying expedition begins into a world where hope has died and Godzilla is the unrivaled King of the Monsters. But what happens when a baby kaiju hitches a ride back to the original, monster-less dimension?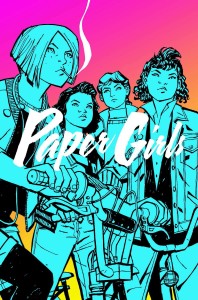 PAPER GIRLS TP VOL 01
IMAGE COMICS
(W) Brian K. Vaughan (A/CA) Cliff Chiang
SPECIAL LOW INTRODUCTORY PRICE OF $9.99
From Brian K. Vaughan, #1 New York Times bestselling writer of SAGA and THE PRIVATE EYE, and CLIFF CHIANG, legendary artist of Wonder Woman, comes the first volume of an all-new ongoing adventure.In the early hours after Halloween of 1988, four 12-year-old newspaper delivery girls uncover the most important story of all time. Suburban drama and otherworldly mysteries collide in this smash-hit series about nostalgia, first jobs, and the last days of childhood.Collects PAPER GIRS #1-5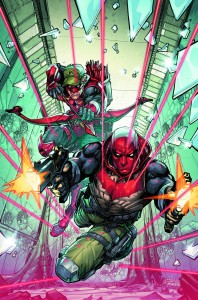 RED HOOD ARSENAL TP VOL 01 OPEN FOR BUSINESS
DC COMICS
(W) Scott Lobdell (A) Denis Medri, Paolo Pantalena (CA) Howard Porter
After working for the mysterious Tara Battleworth as on-staff outlaws, Red Hood and Arsenal are branching out as freelance problem solvers, investigators, and butt-kicking specialists. But can they overcome the evil of the organization known as Underbelly? Collects RED HOOD/ARSENAL #1-6, plus the sneak peek story from CONVERGENCE: TITANS #2!
SAGA #35

IMAGE COMICS
(W) Brian K. Vaughan (A/CA) Fiona Staples
STORY: BRIAN K. VAUGHAN
ART / COVER: FIONA STAPLESHard time.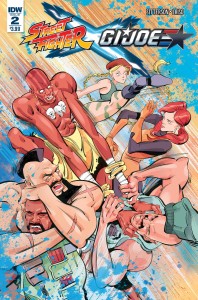 STREET FIGHTER X GI JOE #2 (OF 6)
IDW PUBLISHING
(W) Aubrey Sitterson (A) Emilio Laiso (CA) Kagan McLeod
The second day of the tournament pitting Street Fighter vs. G.I. JOE begins! Destro and M. Bison team up to provide Cobra with the ultimate weapon… but Guile, Snake Eyes, Ryu and Storm Shadow have a plan of their own to stop the Shadaloo tyrant. The World Warrior tournament heats up for the Street Fighter team and G.I. JOE alike!
TMNT DEVIATIONS (ONE SHOT)
IDW PUBLISHING
(W) Tom Waltz (A/CA) Zach Howard
Find out what happens in a world… where the Shredder leads the Turtles! A twist on the classic "City Fall" storyline!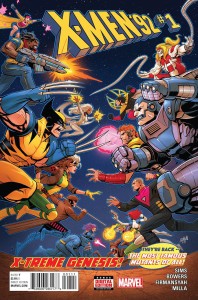 X-MEN 92 #1
MARVEL COMICS
(W) Chris Sims, Chad Bowers (A) Alti Firmansyah (CA) David Nakayama
The X-Men of the 90s are back! Continuing from the hit Secret Wars series starring the X-Men of a more EXTREME decade. With Cassandra Nova defeated, the X-Men have taken in all the young mutants she had rounded up and are officially reopening the Xavier School for Gifted Children…but being responsible won't stop them from having crazy adventures! Especially when Omega Red shows up with the (Formerly) Soviet Super Soldiers!
NEW GUNDAMS!
 Both locations just upped the Gundam game with new shipments! Get your Gundam on!
HERE'S THE FULL LIST!
If you want a full visual list of everything click this link whydonthca (tho this might not update til Monday or something)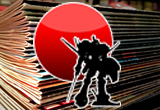 (the following list of comics reflects all the comics coming into both locations. If there's something on this list that's not in stock at your favorite BNW location do not hesitate to ask for us to order it for you!)
COMICS AND MAGAZINES
All New All Different Marvel Universe
All New X-Men #7
Amazing Spider-Man #1.4
Aquaman #50
Back To The Future #6
Batman And Robin Eternal #26
Batman Teenage Mutant Ninja Turtles #1 (OF 6) 3rd
Batman Teenage Mutant Ninja Turtles #2 (OF 6) 3rd
Black Science #21
Captain America Sam Wilson #7
Conan The Avenger #24
Daredevil #5
Darth Vader #18
Doctor Who 11th Year Two #7
Drax #5
Elephantmen #69
Faith #3 (OF 4)
Fight Club 2 #10
Ghostbusters International #3 (OF 4)
Godzilla Oblivion #1 (OF 5)
Hercules #5
Jem & The Holograms #13
Judge Dredd (ONGOING) #4
Jughead #5
Justice League Of America #8
Moon Girl And Devil Dinosaur #5
Omega Men #10
Pastaways #9
Postal #11
Power Lines #1 (OF 6)
Previews #331 April 2016
Marvel Previews #9 April 2016 Extras
Ragnarok #8
Revival #38
Rick & Morty #1 5th Ptg
Rick & Morty #12
Saga #35
Skylanders Superchargers #6
Sonic Universe #83
Street Fighter X Gi Joe #2 (OF 6)
Suiciders King Of Hella #1 (OF 6)
Tarot Witch Of The Black Rose #97
Theyre Not Like Us #12
TMNT Deviations (ONE Shot)
Transformers More Than Meets Eye #51
Unbeatable Squirrel Girl #6
Wayward #15
X-Men 92 #1
TRADE PAPERBACKS, GRAPHIC NOVELS, HARDCOVERS AND MANGA
100 Bullets Tp Book 05
East Of West Tp Vol 05 All These Secrets
Figment 2 Hc Legacy Of Imagination
Golem Gn
Hilda & Bird Parade Gn
Paper Girls Tp Vol 01
Rai Tp Vol 03 The Orphan
Red Hood Arsenal Tp Vol 01 Open For Business
Ultimate Spider-Man Ultimate Collection Book Tp Book 06
Uncanny Inhumans Tp Vol 01
Walking Dead Tp Vol 25 No Turning Back
We Are Robin Tp Vol 01 The Vigilante Business
Worlds Funnest Tp
TOYS
Captain America Cw 6in Legends
Marvel Deadpool 8in Retro Af Set
Mishka Dunny Series
Spider-Man 6in Legends
ODDS AND ENDS
Star Trek Starships Fig Mag #63 Antares
Star Trek Starships Fig Mag #65 Xindi Aquatic Ship