Lets look at what's coming out this week! Maybe there are some Valentine's Day ideas in here…
Do You Get Our EMail Newsletter Every Monday?

Sing up over HERE and get updates every Monday afternoon and help break up those early in the week doldrums!
MODERN CONSTRUCTED IS GOING DOWN!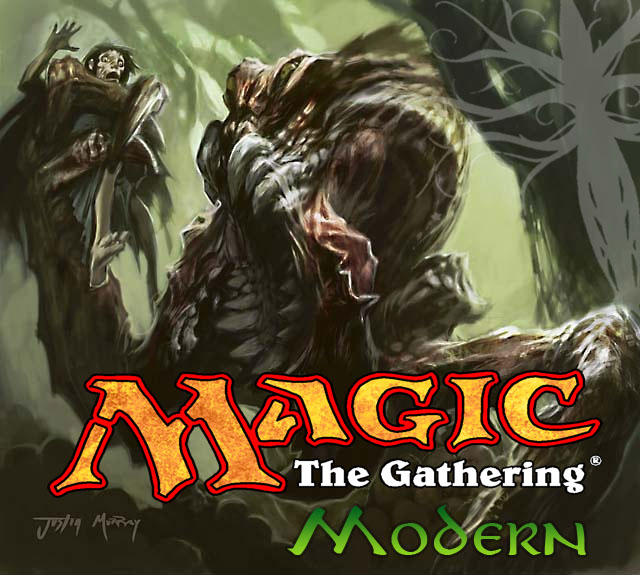 Come out to Willow Grove to play some Modern consturcted tournaments starting Saturday February 6th! DETAILS!
KYLO REN!
That's a Hot Toy!
50% OFF BOOKS
We'll be tossing a buncha new stuff on the 50% off racks this week! I've got no pictures as of now but they're coming!
DON'T FORGET 'BOUT THE POP DEALS!
While supplies last we've got some good deals (SERIOUSLY JUST $5!!!) going on some sweet Funko Pop figures right now at both locations! Get 'em while they're hot!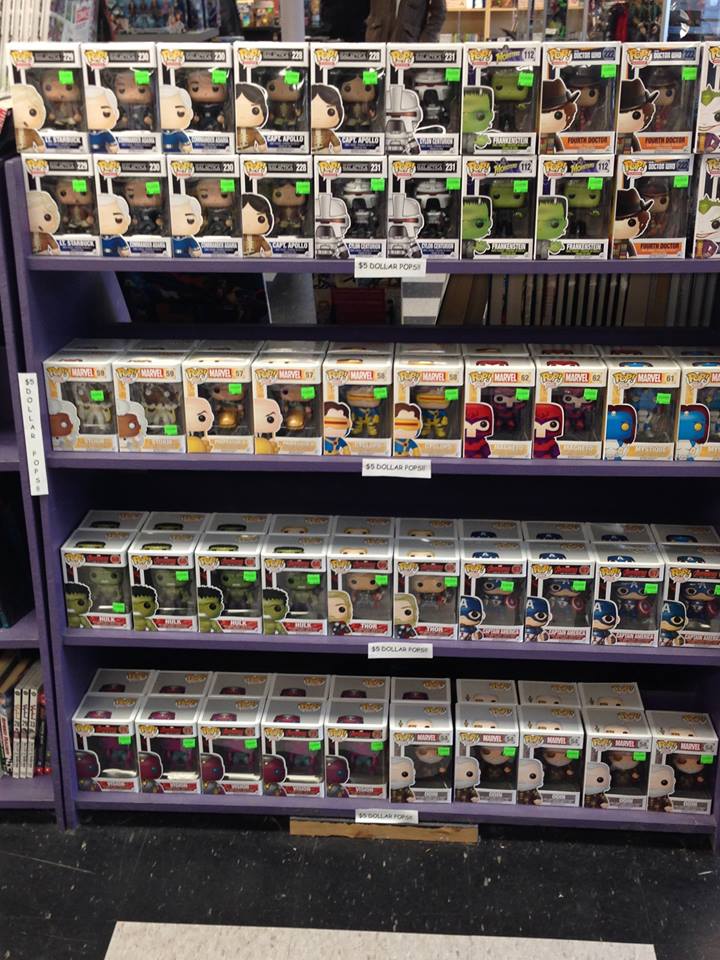 Some trades, some new series and some new story arcs beginning for returning series!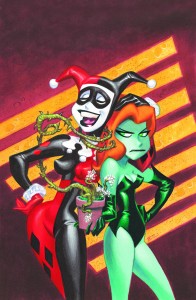 BATMAN HARLEY AND IVY DELUXE ED HC

DC COMICS
(W) Paul Dini, Ty Templeton (A) Bruce Timm & Various (CA) Bruce Timm
From Paul Dini and Bruce Timm, the masterminds behind the critically acclaimed Batman: The Animated Series, comes this early adventure of Harley Quinn and Poison Ivy, packed with hilarious hijinx and tons of action! Harley and Ivy want to take down the Batman once and for all, but first, Harley's got to prove that she has what it takes to make it as a bona fide villain in Gotham City. This new hardcover also includes tales from BATMAN ADVENTURES HOLIDAY SPECIAL #1, BATMAN: GOTHAM KNIGHT #14, BATMAN AND ROBIN ADVENTURES #8, BATMAN ADVENTURES ANNUAL #1, BATMAN ADVENTURES #1 and BATMAN BLACK AND WHITE #3, all featuring Harley Quinn!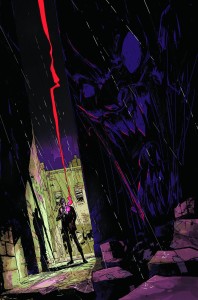 CONSTANTINE THE HELLBLAZER TP VOL 01 GOING DOWN
DC COMICS
(W) Ming Doyle, James TynionIV (A) Riley Rossmo & Various (CA) Riley Rossmo
THE FIRST COLLECTION OF THE NEW DC SERIES IS HERE!
The dark adventures of DC's foremost occult detective continue in issues #1-6 of his all-new series, plus the Sneak Peek story from CONVERGENCE: SHAZAM! #2, as he investigates the cruelest case he's ever come across-his own dark history!
Someone is murdering ghosts, a supernatural crime so impossible to solve that John Constantine is forced to return to London and seek help from the one person he hates more than any other; a magician above reproach, a darling of London high society, and a friend to superheroes everywhere. She is Georgiana Snow…the HECKBLAZER!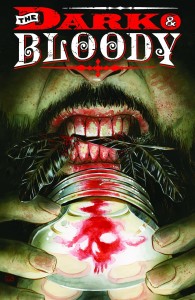 DARK AND BLOODY #1 (OF 6)

DC COMICS
(W) Shawn Aldridge (A) Scott Godlewski (CA) Tyler Crook
Guns, moonshine, monsters-there's a lot going on in the backwoods of Kentucky. Iris Gentry is a war veteran who returned from Iraq to find his options for supporting his family limited. Since they live in a "dry" county, Iris has turned to running moonshine for his former ranking officer-meaning the men now share crimes at home and abroad. You see, back in their combat days, Iris's regiment got involved in something they shouldn't have, and now a deadly, otherworldly consequence has come looking for vengeance.
THE DARK AND BLOODY is a haunting new horror series by writer Shawn Aldridge (Vic Boone) and artist Scott Godlewski (Copperhead), with covers by Tyler Crook (Harrow County).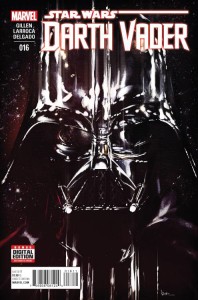 DARTH VADER #16
MARVEL COMICS
(W) Kieron Gillen (A) Salvador Larroca (CA) Kaare Andrews
NEW STORY ARC!
•  The planet Shu-Torin (introduced in the Darth Vader Annual) is revolting.
•  Darth Vader is tasked with leading a military assault.
•  Has Vader's rise to glory begun?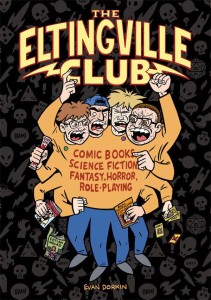 ELTINGVILLE CLUB HC

DARK HORSE COMICS
(W/A/CA) Evan Dorkin
Take-no-prisoners trivia-offs. Pill-fueled Twilight Zone marathons. Fan interventions. Here is the ultimate word on the fugly side of fandom, collecting every Eltingville story from Dork, House of Fun, and The Eltingville Club #1-#2, three of which won Eisner Awards for Best Short Story. Also features the Northwest Comix Collective alt-comics smackdown and an afterword about the 2002 Adult Swim animated pilot. Definitive, complete, and unashamed, this is fandom at its fan-dumbest, in the mighty Eltingville manner!
"One of the sharpest, harshest, most honest things you'll read all year."-Multiversity Comics
"Dorkin's storytelling is strong on pacing and suspense."-Comic Book Resources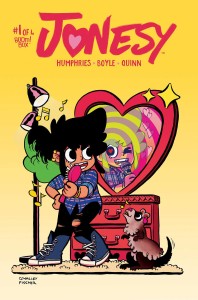 JONESY #1

BOOM! STUDIOS
(W) Sam Humphries (A) Caitlin Rose Boyle (CA) Bryan Lee O'Malley, Jason Fischer
What's to Love: Just in time for Valentine's Day, Jonesy is a comic about love that makes us swoon! Sam Humphries (Legendary Star Lord, Citizen Jack) and fresh talent Caitlin Rose Boyle (Buck n' Lou & the Night Crew) bring something special to BOOM! Box with this series about mad-cap shenanigans, friendship, pals, being a teenager, and figuring out who you are…with a teen cupid twist! If you like Giant Days, dig adorkable romance stories, or just want to smile from ear to ear after reading a comic, you'll fall in love with Jonesy!
What It Is: Jonesy is a self-described "cool dork" who spends her time making zines nobody reads, watching anime, and listening to riot grrrl bands and 1D simultaneously. But she has a secret nobody knows. She has the power to make people fall in love! Anyone. With anything. She's a cupid in plaid. With a Tumblr. There's only one catch-it doesn't work on herself. She's gonna have to find love the old-fashioned way, and in the meantime, figure out how to distract herself from the real emotions she inevitably has to face when her powers go wrong…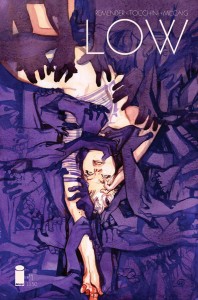 LOW #11
IMAGE COMICS
(W) Rick Remender (A/CA) Greg Tocchini
NEW STORY ARC
Sisters Stel and Della Caine return to their family home haunted by ghosts of their past. Do they seek blood or redemption?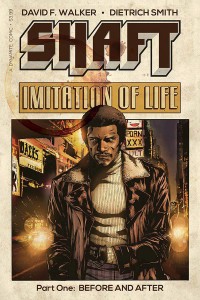 SHAFT IMITATION OF LIFE #1 (OF 4)

D. E.
(W) David Walker (A) Dietrich Smith (CA) Matthew Clarke
After a high profile case that put him in the headlines, private detective John Shaft is looking for something low profile and easy that will keep him out of the spotlight and out of danger. Shaft takes a missing person case that proves to be more difficult than he initially thought. At the same time, he is hired to be a consultant on a low budget film that may or may not be based on his life, and proves to be as dangerous as any job he's ever had. But when there's danger all about, John Shaft is the cat that won't cop out – even if it means squaring off against sadistic gangsters that want him dead.
HERE'S THE FULL LIST!
If you want a full visual list of everything click this link whydonthca (tho this might not update til Monday or something)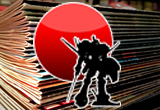 (the following list of comics reflects all the comics coming into both locations. If there's something on this list that's not in stock at your favorite BNW location do not hesitate to ask for us to order it for you!)
COMICS AND MAGAZINES
Abe Sapien #31
Adventure Time #49
Agents Of Shield #2
Alabaster The Good The Bad & The Bird #3
Alice Cooper Vs Chaos #6 (OF 6)
Aliens Vampirella #6 (OF 6)
All New All Different Avengers #5
All New Hawkeye #4
All New Wolverine #5
All New X-Men #2 2nd Ptg
All New X-Men #4
Arcadia #8
Assassins Creed #5
Astonishing Ant-Man #3 2nd Ptg
Autumnlands Tooth & Claw #9
Batman #49
Batman 66 Meets The Man From Uncle #3 (OF 6)
Batman And Robin Eternal #19
Batman Arkham Knight Batgirl And Harley Quinn #1
Batman Superman #29
Batman Teenage Mutant Ninja Turtles #3 (OF 6)
Black Canary #8
Black Jack Ketchum #3 (OF 4)
Black Knight #4
Black Science #20
Captain America Sam Wilson #4 2nd Ptg
Carnage #3 2nd Ptg
Catwoman #49
Charmed Season 10 #16
Constantine The Hellblazer #9
Daredevil #2 2nd Ptg
Dark And Bloody #1 (OF 6)
Darth Vader #16
Dc Comics Bombshells #9
Deadpool #4 2nd Ptg
Deadpool #7
Descender #10
Doc Savage Spiders Web #3
Doctor Who 10th Year Two #6
Doctor Who 12th Year Two #2
Dr Mirage Second Lives #3 (OF 4)
Earth 2 Society #9
Fables The Wolf Among Us #14
Fistful Of Blood #4 (OF 4)
Flash #48
GFT Grimm Fairy Tales #119
GI Joe A Real American Hero #225
Gotham Academy #15
Green Lantern Corps Edge Of Oblivion #2 (OF 6)
Guardians Of Galaxy #5
Harleys Little Black Book #2
Harrow County #9
Hip Hop Family Tree #7
Illuminati #4
Injection #7
Injustice Gods Among Us Year Five #3
Invader Zim #7
James Bond #4
Jem & The Holograms Valentines Day Spec 2016
Jughead #4
Lantern City #10 (OF 12)
Last Sons Of America #3
Leaving Megalopolis Surviving Megalopolis #2
Legend Of Wonder Woman #2 (OF 9)
Letter 44 #23
Limbo #4 (OF 6)
Low #11
Lucifer #1 2nd Ptg
Manhattan Projects Sun Beyond The Stars #4
Marvel Universe Guardians Of Galaxy #5
Massive Ninth Wave #3
Mickey Mouse #9
Mighty Thor #2 2nd Ptg
Mirrors Edge Exordium #6
Ms Marvel #4
My Little Pony Friendship Is Magic #39
Narcopolis Continuum #2 (OF 4)
New Avengers #6
New Romancer #3 (OF 12)
New Suicide Squad #17
Ninjak #12
No Mercy #7
October Faction #13
Old Man Logan #2
Popeye Classics Ongoing #43
Red Hood Arsenal #9
Red Wolf #3
Scooby Doo Where Are You #66
Shaft Imitation Of Life #1 (OF 4)
Silk #4
Slash & Burn #4
Snow Blind #3
Spider-Gwen #5
Spider-Man 2099 #6
Spider-Man Deadpool #1 2nd Ptg
Spider-Man Deadpool #2
Spongebob Comics #53
Spread #13
Star Trek Starfleet Academy #3 (OF 5)
Starfire #9
Street Fighter Unlimited #3
Telos #5
Theyre Not Like Us #11
TMNT Amazing Adventures #7
Totally Awesome Hulk #3
Transformers More Than Meets Eye #49
Ultimates #4
Weirdworld #3
Welcome Back #5
X-Files Season 11 #7
Zodiac Starforce #4
TRADE PAPERBACKS, GRAPHIC NOVELS, HARDCOVERS AND MANGA
1602 Witch Hunter Angela Tp
Batman Harley And Ivy Deluxe Ed Hc
BTVS Season 10 Tp Vol 04 Old Demons
EC Reed Crandall & Feldstein High Cost Of Dying Hc
Eltingville Club Hc
Giganto Maxia Tp
Injustice Gods Among Us Year Three Hc Vol 02
Injustice Gods Among Us Year Three Tp Vol 01
Marvel Universe Captain America Civil War Digest
Red Skull Tp
Secret Six Tp Vol 01 Friends In Low Places
Secret Wars Journal Battleworld Tp
Sinestro Tp Vol 03
Y The Last Man Tp Book 04
TOYS
Walking Dead Tv Grimes 10in Vig Ed Dlx Af
ODDS AND ENDS
Batman Tas Batmobile Bank
DC Comics Super Heroes Wonder Woman Bust
Marvel Chess Fig Coll Mag #49 Sabretooth
Marvel Chess Fig Coll Mag #50 Beast