Again we've got the list of all things THIS WEEK!
Do You Get Our EMail Newsletter Every Monday?

Sing up over HERE and get updates every Monday afternoon and help break up those early in the week doldrums!
GET PUMPED FOR MODERN CONSTRUCTED!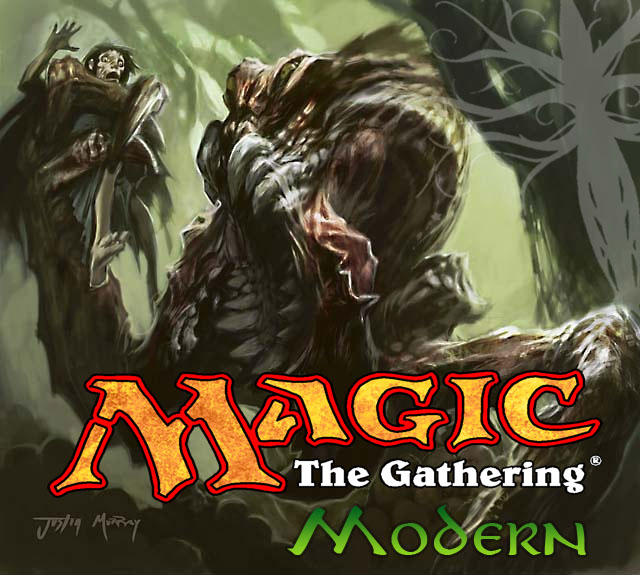 Come out to Willow Grove to play some Modern consturcted tournaments starting Saturday February 6th! DETAILS!
ALSO IN MAGIC: OATH OF WATCH GAMEDAY THIS WEEKEND!
Willow Grove will be hosting a Swiss format Oath of Watch gameday tomorrow February 13th!  DETAILS!

Samurai Vader…still serving an Emperor
These Samurai versions of Star Wars characters sure are awesome!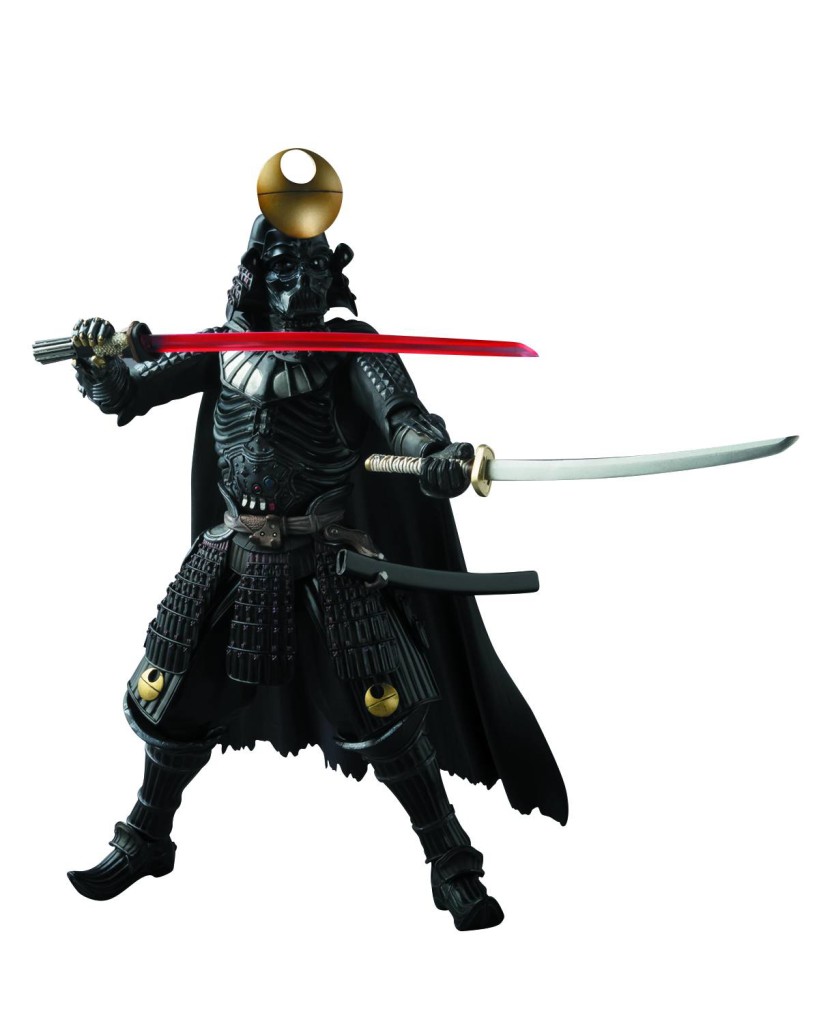 MOVIE REALIZATION SW SAMURAI DARTH VADER AF DEATH STAR VER

BLUEFIN
From Bandai Hobby. The greatly popular Samurai General Darth Vader makes a comeback in an all new Death Star motif. Another stunningly unique artistic interpretation master crafted by acclaimed artist Takeya Takayuki, Darth Vader -Death Star Armor- has a revamped armor design. Most notably is the fearsome Death Star-style crest on the helmet and highly detailed chest plate pattern. Set includes interchangeable hands, gun (large, small), and katana sword (light saber and regular). Fans of Star Wars will love this new addition to Movie Realization line which continues to pay homage to the Japanese aesthetic and film influences on Star Wars.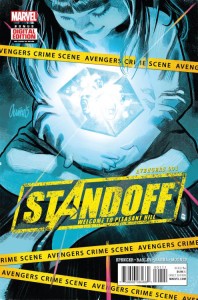 AVENGERS STANDOFF WELCOME PLEASANT HILL #1
MARVEL COMICS
(W) Nick Spencer (A) Mark Bagley (CA) Daniel Acuña
The prelude to the Spring's blockbuster AVENGERS event!
Hello there and welcome, new resident. You've sure made the right choice in moving to Pleasant Hill– a friendly small town where burdens are lifted and the sun is always bright… so hide your eyes. Don't let it see you looking its way. Hide if you must. Otherwise it will burn right through you. Pleasant Hill is the kind of place where folks look out for one another. Everyone knows who their neighbors are. But who are you, neighbor?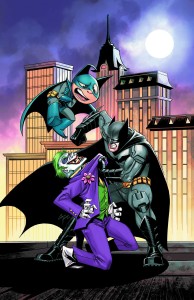 BAT MITE TP
DC COMICS
(W) Dan Jurgens (A) Corin Howell, Andres Ponce (CA) Corin Howell
Bat-Mite is here to fix the DC Universe-one hero at a time! Convinced that he's the imp that put Batman on the map, he's spreading his expertise all over the DC Universe, eager to boost the careers of heroes he thinks need his "help," including Hawkman, Booster Gold and more! Will these heroes be as excited to receive Bat-Mite's help as he is to give it? Find out in these stories from the 6-issue miniseries, plus the Sneak Peek story from CONVERGENCE: SUPERGIRL: MATRIX #2.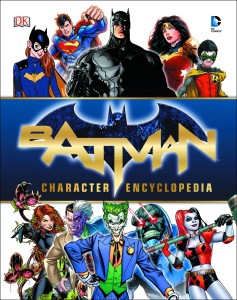 BATMAN CHARACTER ENCYCLOPEDIA HC

DK PUBLISHING CO
(W) Daniel Wallace
With over 75 years of characters, Batman Character Encyclopedia is the compact but comprehensive guide to over 200 heroes and villains from Gotham City. From Robin to the Joker, Batman Character Encyclopedia is your guide into over 75 years of the Dark Knight's friends and foes. This compact, informative guide takes you through over 200 heroes and villains of Gotham City as well as tons of facts and information on the Caped Crusader himself. Organized alphabetically, each character profile is crammed with statistics, informative annotations, and exciting comic book art illustrated by DC Comics's leading artists.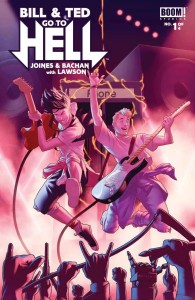 BILL & TED GO TO HELL #1

BOOM! STUDIOS
(W) Brian Joines (A) Bachan (CA) Jamal Campbell
What's to Love: It's time again to be excellent to each other! We showed just how much we love Bill & Ted with 2015's Bill & Ted's Most Triumphant Return, and since 2016 is the 25th anniversary of Bill & Ted's Bogus Journey, why not celebrate with a new mini-series that sends the lovable duo to Hell? Plus, all Subscription covers in this mini-series will feature a unique Wyld Stallyns album cover created by some of the industry's top talents!
What It Is: Bill & Ted are back for a brand-new miniseries, this time with the Imagine Agents team of Brian Joines and Bachan at the helm. It's time to get the band back together! Bill & Ted and the Princesses will have to reunite with some historic friends to knock down the Devil's door and get their friend Death back. With the help of Rufus, Billy the Kid, Joan of Arc, and more, this is the showdown that will rock the supernatural world. History vs. Hell. Too bad Hell has some surprises up its sleeve…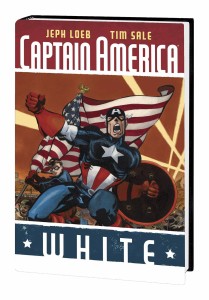 CAPTAIN AMERICA HC WHITE
MARVEL COMICS
(W) Jeph Loeb (A/CA) Tim Sale
Journey back to the Big One as Captain America recalls one of his most incredible missions. It's 1941, and the Howling Commandos are enjoying a respite from the ordeal of World War II — until Cap and his faithful partner, Bucky, lead them into the hands of the enemy! As the Nazis unleash their latest deadly soldiers, an old ally lends a hand — but an even older enemy will threaten America's greatest hero like never before. Will the Sentinel of Liberty gain his freedom in time to rescue Paris from the clutches of a monster? The Eisner Award-winning creative team of Jeph Loeb and Tim Sale (DAREDEVIL: YELLOW, HULK: GRAY, SPIDER-MAN: BLUE) reunites to deliver another colorful exploration of the early days of a Marvel icon! Collecting CAPTAIN AMERICA: WHITE #0-5.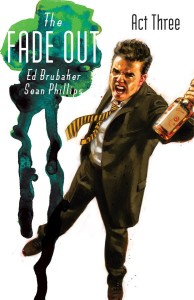 FADE OUT TP VOL 03

IMAGE COMICS
(W) Ed Brubaker (A/CA) Sean Phillips
The final act of the best-selling Hollywood noir comic from the award-winning team of Brubaker and Phillips!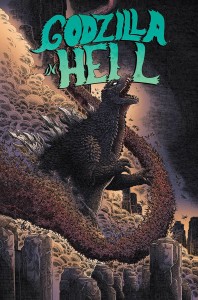 GODZILLA IN HELL TP

IDW PUBLISHING
(W/A) James Stokoe & Various (CA) James Stokoe
Godzilla meets his greatest adversary of all time-the impossible tortures of Hell! Each issue of this special miniseries will see Godzilla enter a new level of the underworld to do battle with the impossible.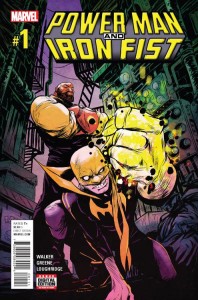 POWER MAN AND IRON FIST #1
MARVEL COMICS
(W) David Walker (A/CA) Sanford Greene
THE ORIGINAL HEROES FOR HIRE, BACK ON THE CLOCK!
We KNOW you've been waiting to see LUKE CAGE and DANNY RAND back together and back to STREET-STOMPING basics! POWER MAN and IRON FIST are tracking a mystery with all the ingredients of a classic Heroes-for-Hire tale. Expect old friends, hired goons, crime lords, weird magic, plenty of power, a flurry of fists and as much bromance as you can handle! It's Power Man and Iron Fist reunited, and writer DAVID WALKER and artist SANFORD GREENE are making it feel so GOOD!
HERE'S THE FULL LIST!
If you want a full visual list of everything click this link whydonthca (tho this might not update til Monday or something)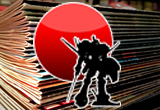 (the following list of comics reflects all the comics coming into both locations. If there's something on this list that's not in stock at your favorite BNW location do not hesitate to ask for us to order it for you!)
COMICS AND MAGAZINES
Adventure Time Ice King #2
Amazing Spider-Man #1.2 2nd Ptg
Amazing Spider-Man #8
American Monster #2
Archie #6
Astro City #32
Avengers Standoff Welcome Pleasant Hill #1
Batman And Robin Eternal #20
Batman Teenage Mutant Ninja Turtles #2 (OF 6) 2nd Ptg
Betty & Veronica Comics Double Digest #241
Big Trouble In Little China #21
Bill & Ted Go To Hell #1
Birthright #14
Bitch Planet #7
Black Hood #9
BTVS Season 10 #24
Carnage #5
Citizen Jack #4
Clean Room #5
Contest Of Champions #4 2nd Ptg
Crossed Badlands #94
Dark Horse Presents 2014 #19
Darth Vader #13 2nd Ptg
Darth Vader #14 2nd Ptg
Deadpool And Cable Split Second #3 (OF 3)
Devolution #2 (OF 5)
Doctor Fate #9
Doctor Strange #4 2nd Ptg
Doctor Who 8th #4 (OF 5)
Dragon Age Magekiller #3 (OF 5)
Extraordinary X-Men #5 2nd Ptg
Extraordinary X-Men #7
From Under Mountains #5
G Fan #111
Gft Wonderland #44
Grumpy Cat & Pokey #1 (OF 6)
Harley Quinn #25
Hobby Japan Jan 2016
Huck #4
I Hate Fairyland #5
Imperium #13
Injustice Gods Among Us Year Five #4
Jim Hensons Storyteller Dragons #3
Looking For Group #11
Lucifer #3
Lumberjanes #23
Martian Manhunter #9
Marvel Universe Avengers Assemble Season Two #16
Max Ride #4 (OF 5)
Mighty Thor #4
Poison Ivy Cycle Of Life And Death #2 (OF 6)
Power Man And Iron Fist #1
Rachel Rising #40
Red Sonja Vol 3 #2
Red Thorn #4
Robin Son Of Batman #9
Secret Six #11
Sex Criminals #14
Shield (DARK Circle) #2
Silver Surfer #2
Simpsons Comics #226
Sinestro #20
Snowfall #1
Spider-Gwen #4 2nd Ptg
Spider-Woman #4
Squadron Supreme #3 2nd Ptg
Squadron Supreme #4
Star Wars #16
Star-Lord #4
Starbrand And Nightmask #3
Starve #6
Stray Bullets Sunshine & Roses #12
Superman American Alien #4 (OF 7)
Superzero #3
Symmetry #3
Teen Titans Go #14
Titans Hunt #5 (OF 12)
Tomb Raider 2016 #1
Twilight Zone #1959
Ultimates #3 2nd Ptg
Uncanny Inhumans #5
Usagi Yojimbo #152
Web Warriors #4
Wes Craven Coming Of Rage #5 (OF 5)
Wonder Woman #49
Wrath Of The Eternal Warrior #4
TRADE PAPERBACKS, GRAPHIC NOVELS, HARDCOVERS AND MANGA
American Vampire Hc Vol 08
Amulet Sc Vol 07 Firelight
Avengers Time Runs Out Tp Vol 04
Bat Mite Tp
Batgirl Tp Vol 02 Family Business
Batman Character Encyclopedia Hc
Belushi On A Mission From God
Bill & Ted Most Triumphant Return Tp Vol 01
Captain America Hc White
Catwoman Tp Vol 07 Inheritance
Civil War Warzones Tp
E Is For Extinction Warzones Tp
Fade Out Tp Vol 03
Fate Zero Tp Vol 01
Godzilla In Hell Tp
Invincible Tp Vol 22
Midnighter Tp Vol 01 Out
Punisher Vs Marvel Universe Tp
SDCC Art Gallery Kevin Eastman Coll Tp
X-Men Gambit Tp Complete Collection Vol 01
X-Tinction Agenda Warzones Tp
TOYS
Movie Realization Sw Samurai Darth Vader Af
ODDS AND ENDS
DC Superhero Best Of Fig Coll Mag #5 Harley Quinn
Deadpool Px 2pk Pint Glass Set
Flash Tv Px Statue Paperweight
Marvel Fact Files Special #11 Hawkeye
Star Trek Starships Fig Mag #62