We're approaching the last Wednesday of February 2016! Here's what's coming out…including Dark Knight III #3 and Karnak #2 for all those of you who've been asking!!!
Do You Get Our EMail Newsletter Every Monday?

Sing up over HERE and get updates every Monday afternoon and help break up those early in the week doldrums!
GET PUMPED FOR MODERN CONSTRUCTED!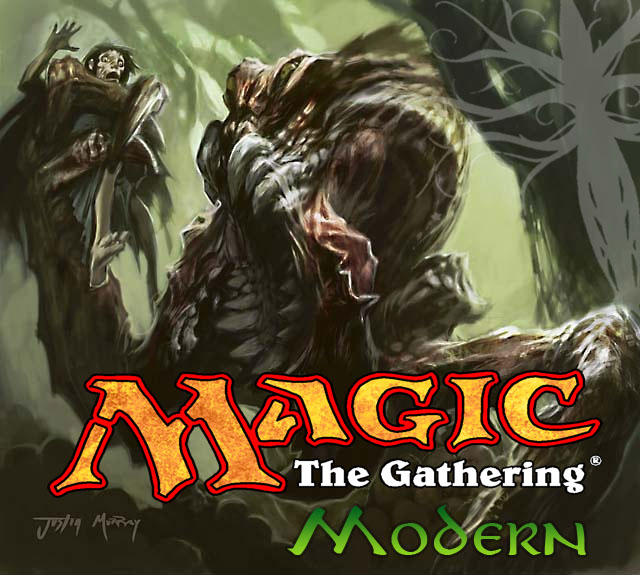 Come out to Willow Grove to play some Modern consturcted tournaments starting Saturday February 6th! DETAILS!
Last Week Flash This Week Arrow!

ARROW TV SEASON 1 PX STATUE PAPERWEIGHT
ICON HEROES

BONGO COMICS
(W) Ian Boothby, Nathan Kane (A) Nina Matsumoto (CA) Jason Ho & Various
AND NOW FOR SPECIAL SECTION OF STUFF THAT'S WAS ONLY ON THE OLD CITY INVOICE!
(Because I can and why not)
COMICS AND MAGAZINES
All New All Different Avengers #6
All New Inhumans #4
All New Wolverine #4 2nd Ptg
All New X-Men #5
Amazing Spider-Man #1.3
Angela Queen Of Hel #5
Aquaman #49
Art Ops #5
Astonishing Ant-Man #5
B & V Friends Comics Annual Digest #247
Back To The Future #5 (OF 5)
Bart Simpson Comics #100
Batman And Robin Eternal #21
Black Magick #5
Bloodshot Reborn #11
Captain America Sam Wilson #5 2nd Ptg
Chew #55
Conan The Avenger #23
Cry Havoc #2
Cyborg #8
Danger Girl Renegade #4 (OF 4)
Daredevil #4
Dark Knight III Master Race #3 (OF 8)
Darth Vader #15 2nd Ptg
Deadpool #5 2nd Ptg
Deadpool #6 2nd Ptg
Death Head #6 (OF 6)
Deathstroke #15
Dirk Gently A Spoon Too Short #1 (OF 5)
Drax #4
Faith #2 (OF 4)
Fight Club 2 #9
Flash #49
Futurama Comics #78
GFT Oz No Place Like Home #1
GFT Red Agent #2 (OF 5)
Ghostbusters International #2 (OF 4)
Goddamned #3
Grayson #17
Haunted Horror #21
Haunted Love #1
He Man The Eternity War #15
Hellboy & BPRD 1953 Beyond The Fences #1
Hercules #4
Howling Commandos Of Shield #5
Invisible Republic #9
Jacked #4 (OF 6)
Jem & The Holograms #12
Judge Dredd (ONGOING) #3
Justice League #48
Justice League 3001 #9
Kanan #11
Karnak #2
King Conan Wolves Beyond The Border #3 (OF 4)
Last Gang In Town #3 (OF 7)
Mad Magazine #538
Marvel Universe Ult Spider-Man Spider-Verse #4
Moon Girl And Devil Dinosaur #4
Mythic #7
New Avengers #7
Nowhere Men #7 2nd Ptg
Nowhere Men #8
Orphan Black Helsinki #4 (OF 5)
Outcast By Kirkman & Azaceta #16
Pathfinder Hollow Mountain #4 (OF 6)
Patsy Walker Aka Hellcat #3
Peanuts Vol 2 #31
Pencil Head #2 (OF 5)
Plutona #4 (OF 5)
Postal #10
Previews #330 March 2016
Marvel Previews #8 March 2016 Extras
Rick & Morty #11
Rick & Morty #6 2nd Ptg
Ringside #4
Saga #34
Secret Wars #9 (OF 9) 2nd Ptg
Silk #5
Skylanders Superchargers #5
Spawn #261
Spider-Man 2099 #7
Star Trek Ongoing #54
Street Fighter X GI Joe #1 (OF 6)
Suicide Squad Most Wanted Deadshot Katana #2 (OF 6)
Superman #49
Superman Lois And Clark #5
Superman The Coming Of The Supermen #1 (OF 6)
Superman Wonder Woman #26
Teen Titans #17
TMNT Ongoing #55
Transformers #50
Transformers Vs Gi Joe #11
Unbeatable Squirrel Girl #5
Venom Space Knight #4
Wayward #14
We Are Robin #9
Wilds End Enemy Within #6 (OF 6)
Will Eisner Spirit #8
Wolf #6
Wynonna Earp #1 (OF 6)
X-Men Worst X-Man Ever #1 (OF 5)
TRADE PAPERBACKS, GRAPHIC NOVELS, HARDCOVERS AND MANGA
All New Captain America Tp Vol 01 Hydra Ascendant
Batman Arkham Knight Hc Vol 02
Big Kids Hc
Bravest Warriors Tp Vol 06
Corto Maltese Gn Celtic Tales
Deadpool Classic Tp Vol 15 All Rest
Deathstroke Tp Vol 02 Godkiller
Founding Fathers Funnies Hc
Fukufuku Kitten Tales Gn
Guardians Of Galaxy And X-Men Tp Black Vortex
Howard The Duck Tp Vol 02 Complete Collection
Kaijumax Tp Vol 01
Kill Your Boyfriend Vinamarama Deluxe Ed Hc
Martian Manhunter Tp Vol 01 The Epiphany
Mezolith Original Gn Hc Vol 01
Rumble Tp Vol 02 A Woe That Is Madness
Siege Battleworld Tp
Spider-Verse Tp
Star Wars Tp Chewbacca
Suicide Risk Tp Vol 06
TMNT Amazing Adventures Tp Vol 01
Transformers Robots In Disguise A New Mission Tp
TOYS
Predator Jungle Hunter 1/4 Scale Af
Batman V Superman POPS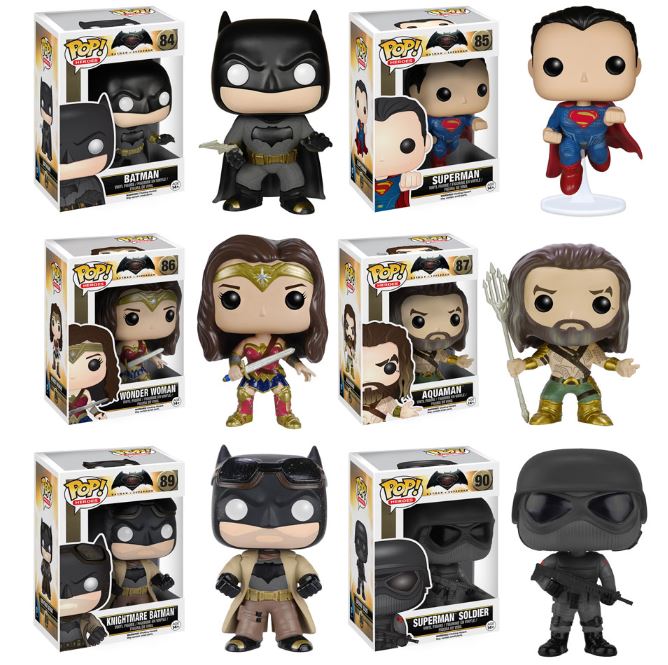 these are actually in both shops NOW
ODDS AND ENDS
Arrow TV Season 1 PX Statue Paperweight
And One Last Thing To Think About