Let's take a look at what's coming out this week as we head straight on into February!
Do You Get Our EMail Newsletter Every Monday?

Sing up over HERE and get updates every Monday afternoon and help break up those early in the week doldrums!
GATEWATCH IS HERE!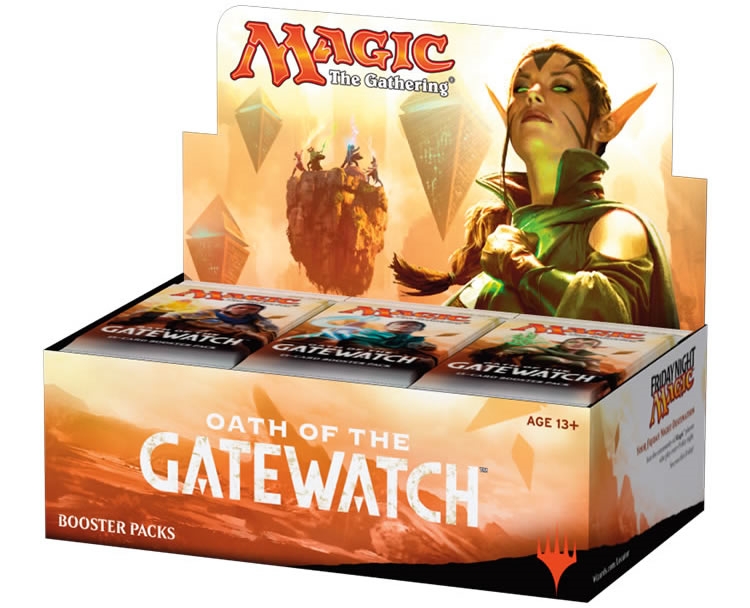 Get it now at either BNW!
POP DEALS!
While supplies last we've got some good deals (SERIOUSLY JUST $5!!!) going on some sweet Funko Pop figures right now at both locations! Get 'em while they're hot!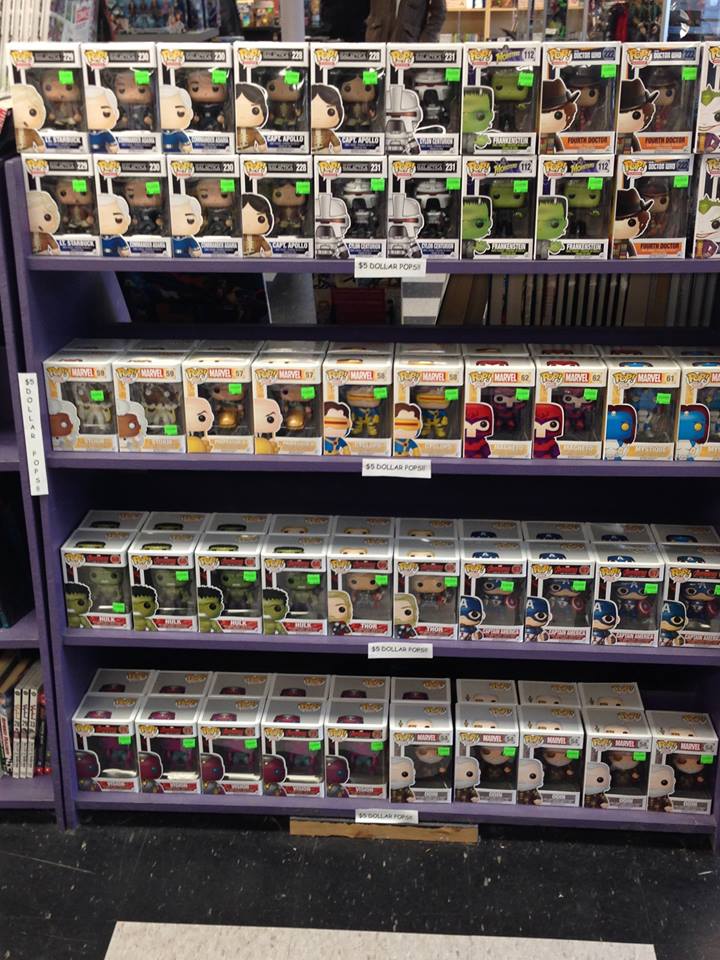 NEW 50% OFF MARVEL OMNIS!
Here's the Old City shop's Instagram letting you know what's new in the 50% OFF omni world!
GHOSTBUSTERS SELECT SERIES 1!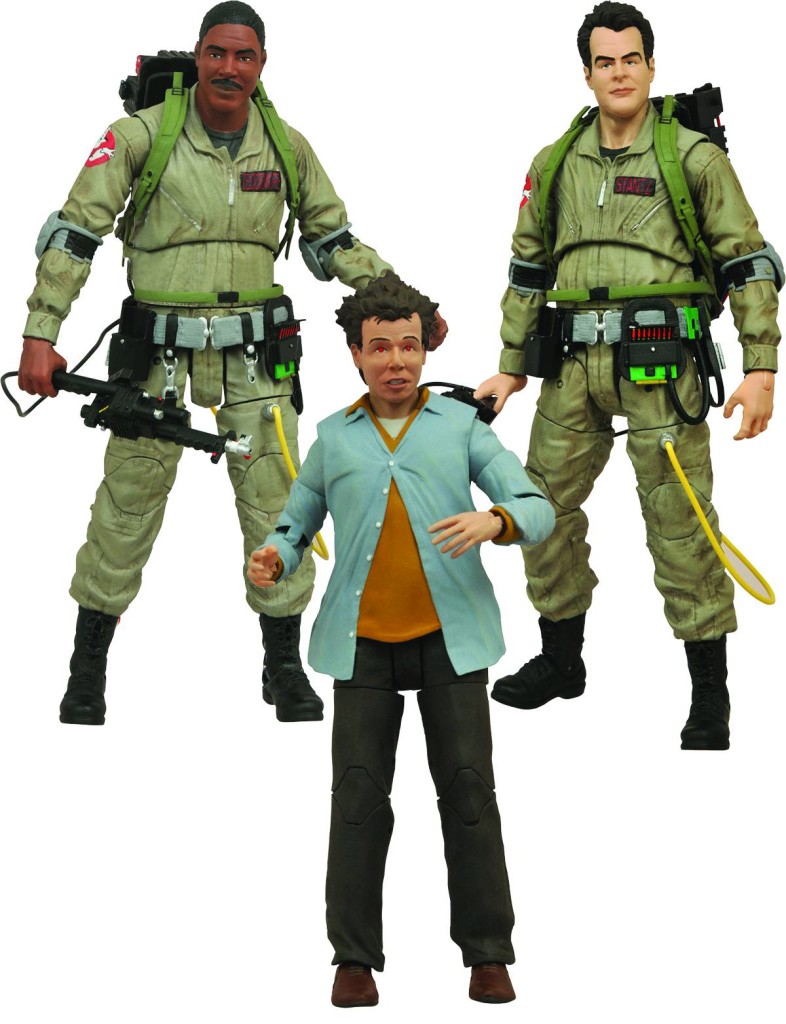 GHOSTBUSTERS SELECT AF SERIES 1
DIAMOND SELECT TOYS LLC
A Diamond Select Toys release! After years of producing a variety of quality Ghostbusters products, DST is finally tackling 7-inch-scale Select action figures! With 12 releases planned in the line, the first three will be Ray Stanz, Winston Zeddemore and Louis Tully, each with detailed sculpts, exacting likenesses and character-specific accessories. Each figure will also include a diorama piece – collect all twelve to build the rooftop battle scene from the end of the film! Each figure features approximately 16 points of articulation and comes packaged in the famous display-ready Select packaging, with spine art for easy shelf reference. Sculpted by Gentle Giant! Coming in Series 2: Peter Venkman and Egon Spengler!
ALSO FROM INSTAGRAM!
Check out this Hot Toys First Order T.I.E. Pilot action figure!
He's, as the post says, available at both locations!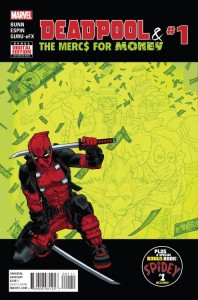 DEADPOOL MERCS FOR MONEY #1 (OF 5)
MARVEL COMICS
(W) Cullen Bunn (A) Salva Espin (CA) Declan Shalvey
Deadpool might be an Avenger now, but he's also got his own private team of mercenaries…the legally-cleared-to-be-called MERCS FOR MONEY! Got a problem you can't solve on your own and a pile of money you'd like to be rid of? Just call Deadpool, Stingray, Massacre, Solo, Foolkiller, Terror and Slapstick and watch as that problem is shot, stabbed, eviscerated, pulverized and generally made bloody!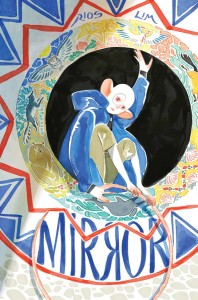 MIRROR #1

IMAGE COMICS
(W) Emma Rios (A/CA) Hwei Lim
EMMA RÍOS (PRETTY DEADLY, ISLAND) and HWEI LIM (Lalage, Hero)
team up for a new ongoing series, following a terrorist talking dog, an idealist mage, and a heroic lab rat on their quest for acceptance.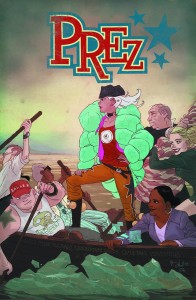 PREZ TP VOL 01 CORNDOG IN CHIEF
DC COMICS
(W) Mark Russell (A) Ben Caldwell & Various (CA) Ben Caldwell
Meet Beth Ross, the first teenaged President of the United States. In a nation where corporations can run for office, the poor are used as human billboards, and tacos are delivered by drone, our only hope is this nineteen-year-old Twitter sensation. But the real question isn't whether she's ready for politics-it's whether politics is ready for her.
Writer Mark Russell (God Is Disappointed in You) and artist Ben Caldwell (Star Wars: Clone Wars) take on a very unusual hero in these stories from PREZ #1-6, along with the Sneak Peek story from CONVERGENCE: BATGIRL #2.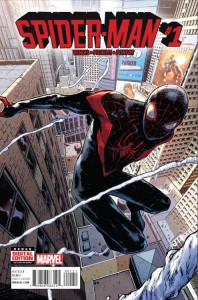 SPIDER-MAN #1
MARVEL COMICS
(W) Brian Michael Bendis (A/CA) Sara Pichelli
Miles Morales has been doing the super hero thing for a while, now, but after SECRET WARS, he'll be a full-fledged member of the Marvel Universe. Swinging next to The Invincible Iron Man, The Mighty Thor and the All-New Captain America as a card-carrying member of the Avengers is an adventure, but it's not all fun and games for New York City's main Spider-MAN! What happened in the eight month gap? It all starts in SPIDER-MAN #1!
YOU'VE PROBABLY BEEN WAITING FOR THESE!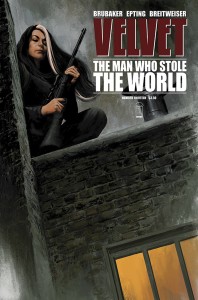 VELVET #13 (MR)
IMAGE COMICS
(W) Ed Brubaker (A/CA) Steve Epting
Velvet's answers begin falling into place, and everything is much worse than she ever thought it would be!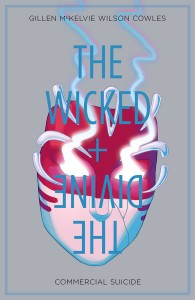 WICKED & DIVINE TP VOL 03
IMAGE COMICS
(W) Kieron Gillen (A) Jamie McKelvie & Various (CA) Jamie McKelvie
After the detonation of FANDEMONIUM the gods-as-pop-stars of THE WICKED + THE DIVINE try living in the long dark shadow. Team WicDiv are joined by a stellar cast of guest artists to put the spotlight on each of the gods. The multiple Eisner Award nominated series continues in the only way it knows how: darker, weirder, faster. Don't worry. It's going to be okay.
Collects THE WICKED + THE DIVINE #12-17
THIS ISN'T A COMIC BUT IT'S SURE COOL!
MARVEL HEROES SHIELD VENOM CONTAINMENT UNIT PX LAVA LITE (C:
SURREAL ENTERTAINMENT
A PREVIEWS Exclusive! Add some character and illumination to your room with this lava lamp that looks like it could be SHIELD's special containment unit for the Venom symbiote!
HERE'S THE FULL LIST!
If you want a full visual list of everything click this link whydonthca (tho this might not update til Monday or something)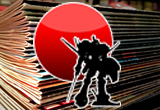 (the following list of comics reflects all the comics coming into both locations. If there's something on this list that's not in stock at your favorite BNW location do not hesitate to ask for us to order it for you!)
COMICS AND MAGAZINES
A-Force #2
Action Comics #49
Amazing Spider-Man #7
Angel And Faith Season 10 #23
Angry Birds Comics (2016) #2
Axcend #4
Barb Wire #8
Batgirl #48
Batman And Robin Eternal #18
Batman Beyond #9
Batman Europa #4 (OF 4)
Bobs Burgers Ongoing #8
Captain America Sam Wilson #6
Captain Marvel #2
Contest Of Champions #5
Crossed Badlands #93
Deadpool Mercs For Money #1 (OF 5)
Dejah Thoris #1
Detective Comics #49
Doctor Strange #5
Exodus Life After #3
Famous Monsters Of Filmland #284
GFT Escape From Monster Island #1 (OF 5)
GFT Robyn Hood Ongoing #19
Giant Days #11
God Is Dead #47
Grant Morrisons 18 Days #8
Green Arrow #49
Green Lantern #49
Guardians Of Galaxy #3 2nd Ptg
Guardians Of Infinity #3
Howard The Duck #4
Invincible Iron Man #6
Joe Golem Occult Detective #4
Johnny Red #4 (OF 8)
Klaus #3
Knights Of The Dinner Table #228
Lara Croft Frozen Omen #5 (OF 5)
Lone Wolf 2100 #2 (OF 4)
Looney Tunes #229
Mercury Heat #7
Midnighter #9
Mirror #1
My Little Pony Friends Forever #25
Mystery Girl #3
Nailbiter #20
Nova #4
Obi-Wan And Anakin #2 (OF 5)
Paper Girls #5
Pretty Deadly #8
Providence #7 (OF 12)
Regular Show #32
Rocket Raccoon And Groot #2
Saints #5
Scarlet Witch #3
Sheriff Of Babylon #3 (OF 8)
Shutter #18
Silk #2 2nd Ptg Var
Spawn #260
Spider-Man #1
Spidey #3
Squadron Supreme #1 2nd Ptg
Survivors Club #5
Swamp Thing #2 (OF 6)
Train Called Love #5 (OF 10)
Tuki Save The Humans #4
Ultimates #2 2nd Ptg
Uncanny Avengers #5
Uncanny X-Men #3
Unfollow #4
Velvet #13
Vision #4
Voltron From The Ashes #5 (OF 6)
Walking Dead #151
Walt Disney Comics & Stories #728
War Stories #16
Woods #20
X-O Manowar #44
TRADE PAPERBACKS, GRAPHIC NOVELS, HARDCOVERS AND MANGA
Batman Arkham Scarecrow Tp
Bizarro Tp
Clive Barkers Nightbreed Tp Vol 02
Conan Tp Vol 18 Damned Horde
Daredevil By Mark Waid Hc Vol 04
Devil Tales Hc
Future Shock Zero Gn
Jla Gods And Monsters Hc
Love & Rockets Library Gilbert Gn Vol 06
Love And Rockets New Stories Tp Vol 08
Lumberjanes Tp Vol 03
Manhattan Projects Hc Vol 02
Manifest Destiny Tp Vol 03
Marvel Universe Deadpool And Wolverine Digest Tp
New Suicide Squad Tp Vol 02 Monsters
Prez Tp Vol 01 Corndog In Chief
Sherlock Holmes Crime Alleys Hc
Uncanny X-Men Hc Vol 01
Where Is Jake Ellis Tp
Wicked & Divine Tp Vol 03
TOYS
Ghostbusters Select Af Series 1 Asst
ODDS AND ENDS
Marvel Heroes Shield Venom Containment Unit Px Lav
Star Trek Starships Fig Mag #60 Botany Bay
Star Trek Starships Fig Mag #61 Norway Class