Here we are! A FULL WEEK into 2016! Let's all resolve now to read more good comics!
Do You Get Our EMail Newsletter Every Monday?

Sing up over HERE and get updates every Monday afternoon and help break up those early in the week doldrums!
MAGIC GATEWATCH PRE-RELEASE IN WILLOW GROVE!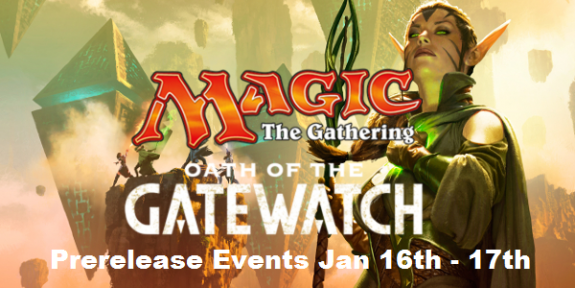 From Midnight on January 16th our Willow Grove shop will be hosting a weekend of slinging spells for the Pre-Release of the latest Magic the Gathering set: GATEWATCH!
POP DEALS!
While supplies last we've got some good deals (SERIOUSLY JUST $5!!!) going on some sweet Funko Pop figures right now at both locations! Get 'em while they're hot!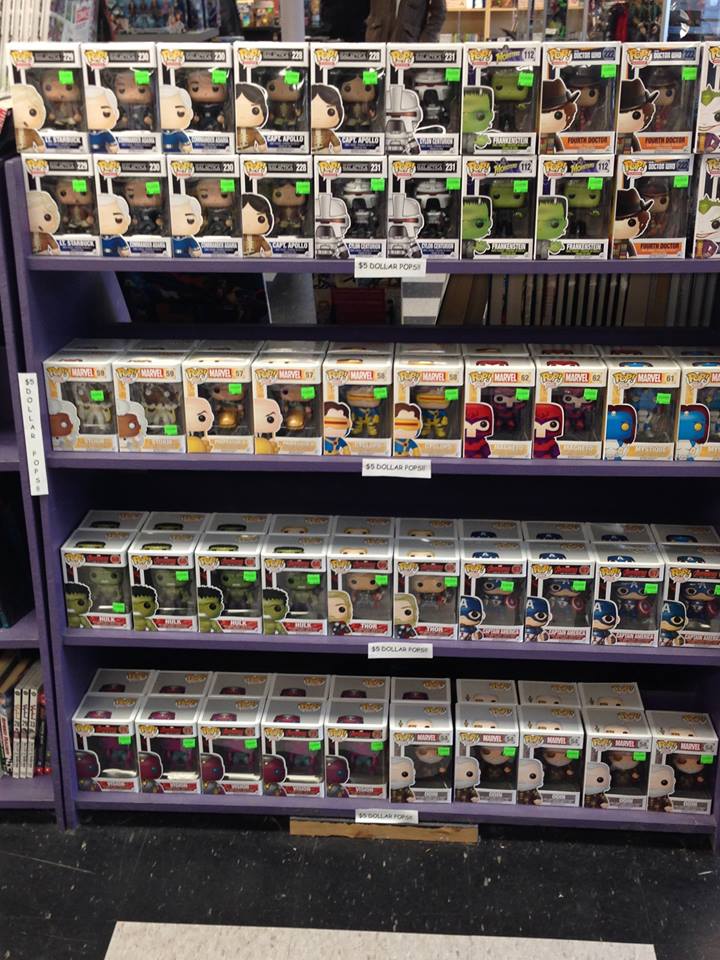 Coloring?! COLORING!
DC has variant covers you can color yourself (if you dare)!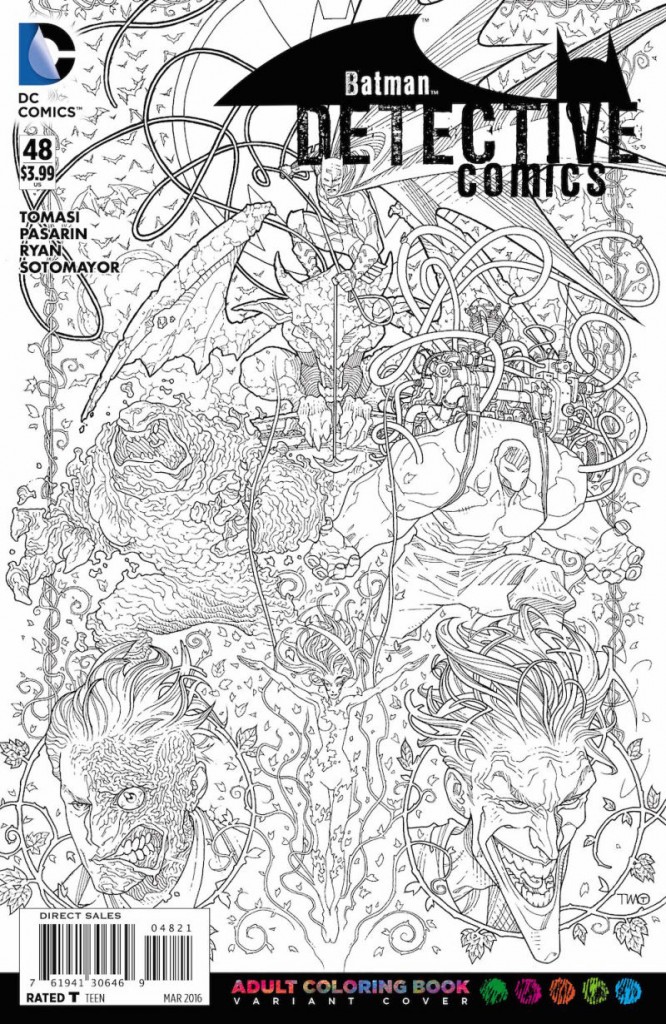 SOME OF THAT COLORING LOOKS INTENSE! Feel the pain of colorists everywhere!
We should have mentioned this last week, but with New Years in there and all that comes with it can you blame us…
GAME OVER, MAN! GAME OVER!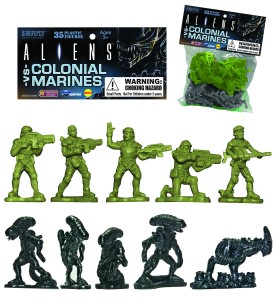 ALIENS V COLONIAL MARINE ARMY BUILDER

DIAMOND SELECT TOYS LLC
A Diamond Select Toys Release. Grind 'em into the dirt in your backyard, melt 'em with a magnifying glass in the sun, or … what are you doing, these are valuable collectibles! That's right – for the first time, the classic "bag of plastic army men" gets the Weyland-Yutani treatment. Over a dozen Colonial Marines battle an overwhelming number of alien xenomorphs (and a couple of Queens) in this traditional set based on the 1986 film Aliens. Each figure stands about 2″ tall, the same scale as classic "army men," so they can be mixed, displayed and played with any other set of plastic military figures. Created by EMCE Toys for Diamond Select Toys, it's one of the first of EMCE's "Microforce" form factor to be applied to a famous movie franchise.
Can't wait to play with these

IT'S FINALLY OVER THIS WEEK! Also the Death of Wolverine finally get's a softcover and the Robin War ends!
IT'S HERE!
The wait is over and the solicitation written for the issue says it all! Endings and beginnings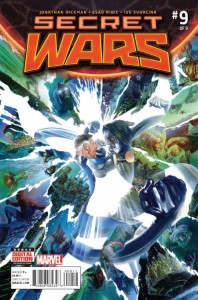 SECRET WARS #9 (OF 9)
MARVEL COMICS
(W) Jonathan Hickman (A) Esad Ribic (CA) Alex Ross
GENESIS!
STUFF TO CHECK OUT!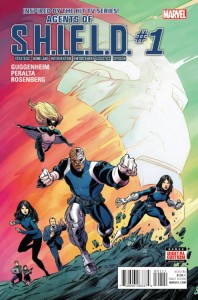 AGENTS OF SHIELD #1
MARVEL COMICS
(W) Marc Guggenheim (A) German Peralta (CA) Mike Norton
It's high-stakes espionage in the Marvel Universe in this brand-new series inspired by the hit television show Marvel's Agents of S.H.I.E.L.D. Tony Stark guest-stars in the beginning of "THE COULSON PROTOCOLS."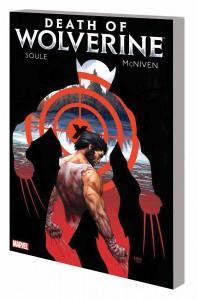 DEATH OF WOLVERINE TP
MARVEL COMICS
(W) Charles Soule (A/CA) Steve McNiven
Logan is no stranger to death. He's killed thousands. He's watched teammates, friends and lovers die. Now, stripped of his healing factor, the X-Man and Avenger faces his own date with the reaper. There's a bounty on his head, a price big enough to put a horde of enemies and assassins on his trail. The race is on to find Wolverine, but who put out the contract? Sabretooth? Viper? Or someone even worse? When Logan discovers that his mystery foe wants him alive, he turns on the offensive. As the hunted becomes the hunter once more, he's determined to die the way he lived. The Wolverine will go out fighting. Collecting DEATH OF WOLVERINE #1-4.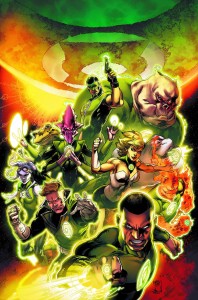 GREEN LANTERN CORPS EDGE OF OBLIVION #1 (OF 6)
DC COMICS
(W) Tom Taylor (A/CA) Ethan Van
Picking up where GREEN LANTERN: LOST ARMY left off! As the universe around them reaches entropy, the Green Lantern Corps must find a way home! Along the way, they'll face dying gods, worlds torn asunder and a desperate group of survivors whose only hope is these cosmic heroes.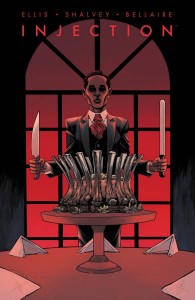 INJECTION #6

IMAGE COMICS
(W) Warren Ellis (A/CA) Declan Shalvey
BEGINNING A NEW VOLUME:
In New York, consulting detective Vivek Headland takes on a case that quickly invokes a murderous sandwich.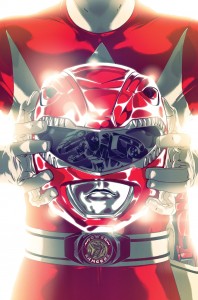 MIGHTY MORPHIN POWER RANGERS #0

BOOM! STUDIOS
(W) Kyle Higgins, Mairghread Scott (A) Daniel Bayliss, Hendry Prasetya (CA) Goni Montes
What's to Love: The Power Rangers franchise is a true multi-generational, worldwide franchises. With its flashy costumes, mecha Zords, and-at its core-a story of superpowered teens who fight against evil alien forces, the Power Rangers are a pop-culture phenomenon that has continued to resonate with fans for over 20 years. As a new film gets ready for release in 2017, we, as huge Power Rangers fans ourselves, are excited to produce a modern Power Rangers comic featuring the characters of the original Mighty Morphin series.
What It Is: It's Morphin Time! The Mighty Morphin Power Rangers make their BOOM! Studios comic debut in this kick-off #0 issue that sets the stage for the rest of the series. After escaping Rita Repulsa's mind control, Tommy Oliver, the Green Ranger, joins up with the rest of the Power Rangers to combat her never-ending evil plans. Any semblance of a normal life is gone for Tommy now, but with his newfound family there lies hope for a brighter path. Includes the short story from the San Diego Comic-Con exclusive Mighty Morphin Power Rangers comics!
ROBIN WAR #2 (OF 2)
DC COMICS
(W) Tom King (A/CA) Khary Randolph
The stunning conclusion to the "Robin War" is here!
NOW THAT ALL THAT'S OVER LET'S GET DOWN TO BUSINESS!
HERE'S THE FULL LIST!
If you want a full visual list of everything click this link whydonthca (tho this might not update til Monday or something)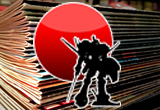 (the following list of comics reflects all the comics coming into both locations. If there's something on this list that's not in stock at your favorite BNW location do not hesitate to ask for us to order it for you!)
COMICS AND MAGAZINES
Abe Sapien #30
Adventure Time #48
Agents Of Shield #1
Alabaster The Good The Bad & The Bird #2
Alice Cooper Vs Chaos #5 (OF 6)
All New All Different Avengers #2 Ross 2nd Ptg
All New All Different Avengers #3
All New Hawkeye #3
All New Wolverine #4
All New X-Men #3
Amazing Spider-Man #1.2
Assassins Creed #4
Back Issue #86
Back To The Future #4 (OF 5)
Batman 66 Meets The Man From Uncle #2 (OF 6)
Batman And Robin Eternal #15
Batman Superman #28
Batman Teenage Mutant Ninja Turtles #2 (OF 6)
Birthright #13
Black Hood #8
Black Jack Ketchum #2 (OF 4)
Black Knight #3
Captain America Sam Wilson #5
Catwoman #48
Charmed Season 10 #15
Citizen Jack #3
Codename Baboushka Conclave Of Death #4
Constantine The Hellblazer #8
Darth Vader #15
Descender #9
Doc Savage Spiders Web #2
Doctor Who 8th #3 (OF 5)
Dr Mirage Second Lives #2 (OF 4)
Earth 2 Society #8
Evil Dead 2 Cradle Of The Damned #1
Extraordinary X-Men #5
Fables The Wolf Among Us #13
Faster Than Light #5
Figment 2 #5 (OF 5)
From Under Mountains #4
GFT Grimm Fairy Tales #118
GFT Inferno Resurrection #1 (OF 5)
GI Joe Vs Cobra Special #8
Gotham Academy #14
Green Lantern Corps Edge Of Oblivion #1 (OF 6)
Groo Friends And Foes #12
Guardians Of Galaxy #4
Huck #3
Ikebana (ONE Shot)
Illuminati #3
Injection #6
John Flood #6
Knights Of The Dinner Table #227
Lantern City #9 (OF 12)
Leaving Megalopolis Surviving Megalopolis #1
Legend Of Wonder Woman #1 (OF 9)
Limbo #3 (OF 6)
Marvel Universe Guardians Of Galaxy #4
Massive Ninth Wave #2
Mickey Mouse #8
Mighty Morphin Power Rangers #0
Mighty Thor #3
Mirrors Edge Exordium #5
Moon Girl And Devil Dinosaur #1 Reeder 2nd Ptg
My Little Pony Friendship Is Magic #38
New Romancer #2 (OF 12)
New Suicide Squad #16
Ninjak #11
No Mercy #6
Onyx #4 (OF 4)
Rebels #10
Red Hood Arsenal #8
Red Sonja Vol 3 #1
Red Wolf #2
Robin War #2 (OF 2)
Scarlet Witch #2
Scooby Doo Where Are You #65
Secret Wars #9 (OF 9)
Silk #3
Slash & Burn #3
Snow Blind #2
Sonic Super Digest #15
Sonic Universe #82
Spider-Gwen #4
Spongebob Comics #52
Spread #12
Squadron Supreme #3
Star Trek Ongoing #53
Starfire #8
Superman American Alien #3 (OF 7)
TMNT Amazing Adventures #6
Transformers Timelines #11
Uncanny Avengers #4
Violent #2
Walking Dead #150
Walt Disney Comics & Stories #727
Web Warriors #3
TRADE PAPERBACKS, GRAPHIC NOVELS, HARDCOVERS AND MANGA
Angel And Faith Season 9 Library Ed Hc Vol 03
Avengers Time Runs Out Tp Vol 03
Deadpool Flashbacks Tp
Death Of Wolverine Tp
Doctor Who 2015 Four Doctors Hc
Flash Hc Vol 07 Savage World
Flash Tp Vol 06 Out Of Time
God Is Dead Tp Vol 07
Guardians Team-Up Tp Vol 02 Unlikely Story
Hellblazer Tp Vol 12 How To Play With Fire
House Of M Tp Warzones
Lone Wolf & Cub Omnibus Tp Vol 11
My Little Pony Equestria Girls Tp
Plants Vs Zombies Garden Warfare Hc
Shutter Tp Vol 03 Quo Vadis
Southern Cross Tp Vol 01
Star Wars Tp Vol 02 Showdown On The Smugglers Moon
Starve Tp Vol 01
X-O Manowar Tp Vol 10 Exodus
TOYS
Aliens V Colonial Marine Army Builder 35ct Bag
ODDS AND ENDS
Marvel Chess Fig Coll Mag #48 Gambit
Marvel Chess Fig Coll Mag Special #5 Professor X & Apocalypse
Marvel Fact Files Cosmic Special #1 Rocket Raccoon
SW Darth Vader Artfx+ Statue (RESTOCK!)