We're quickly approaching the end of Hanukkah and the full swing of the Christmas season! Hope you've got your shopping started!
Do You Get Our EMail Newsletter Every Monday?

Sing up over HERE and get updates every Monday afternoon and help break up those early in the week doldrums!
STILL STUCK W/ HOLIDAY SHOPPING?!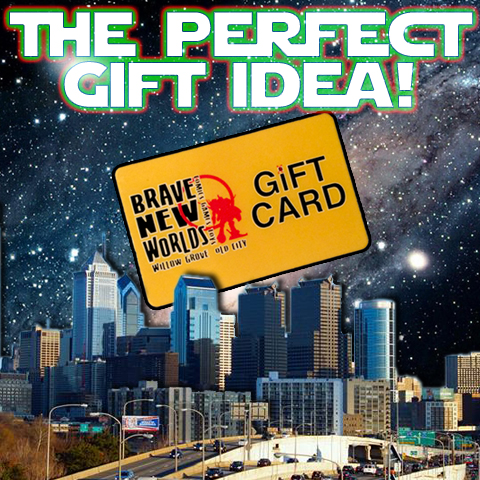 They're are available at both locations!
Pick your location and head on over and grab one! We'll even toss it in a nice green envelope for you!
You can get one for ANY amount over $10!
Seriously! Pick how much you want on the card and we can toss it right on there simple as that!
You can use them at either location!
Seems like we've helped alleviate some of those Holiday Shopping Stresses right there!
WARHAMMER 50% OFF IN WILLOW GROVE!

You read that correctly! Games Workshop stuff is now 50% OFF out at Brave New Worlds Willow Grove! Holy crap!
TEEN TITANS EARTH 1 ACTION FIGURES!
DC COMICS DESIGNER DODSON EARTH 1 TEEN TITAN ACTION FIGURES!
DC COMICS
  From the pages of the New York Times bestselling original graphic novel TEEN TITANS EARTH ONE come these new action figures based on the work of artist Terry Dodson! Beast Boy, Raven, Starfire and Cyborg may be young-but they're still heroes!

COMICS!
Another Star Wars annual and some new #1s that are probably worth your consideration this Wednesday!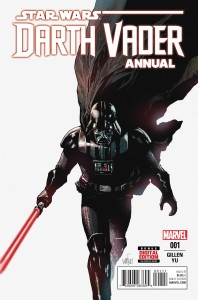 DARTH VADER ANNUAL #1
MARVEL COMICS
(W) Kieron Gillen (A/CA) Leinil Francis Yu
• The planet Shu-Torin has gone against the will of the Empire.
•  It's time for Vader to bring them in line.
•  A great, evil jumping-on point for fans of the Dark Lord!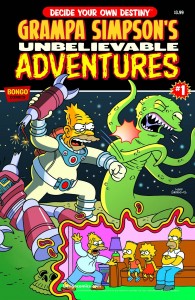 GRAMPA SIMPSONS UNBELIEVABLE ADVENTURES #1
BONGO COMICS
(W) Max Davison (A) Hilary Barta, Andrew Pepoy (CA) Jason Ho & Various
A One-Shot Wonder unlike any that has gone before! Join Grampa Simpson as he takes you on an unbelievable tale of swashbuckling derring-do that spans the entire cosmos! It's the wildest ride Bongo Comics has ever offered. And best of all, YOU take the story wherever you want to go! The possibilities are endless and the options inexhaustible. You can't go wrong when you choose Grampa Simpson's Unbelievable Adventures!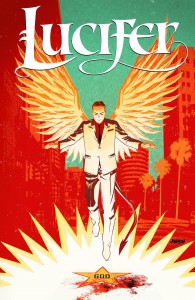 LUCIFER #1

DC COMICS
(W) Holly Black (A) Lee Garbett (CA) Dave Johnson
  The anti-hero who made his debut in THE SANDMAN and starred in his own hit series is back in a new series by best-selling writer Holly Black (The Spiderwick Chronicles) and artist Lee Garbett (Loki)!
As this series begins, God is dead-and Gabriel has accused Lucifer of His murder. Lucifer had motive and opportunity, but claims he can prove his innocence. If Gabriel finds the killer and takes the culprit into custody, his sins will be forgotten, and he'll be welcomed back to Silver City. So, despite the fact that Lucifer just opened a nightclub on Earth and is hiding a mysterious wound, the two brothers set off to solve their Father's murder. Their investigation will span Heaven, Hell, Earth and beyond in this antagonistic buddy-cop noir with an angelic flair.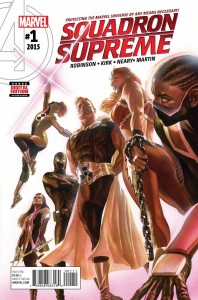 SQUADRON SUPREME #1
MARVEL COMICS
(W) James Robinson (A) Leonard Kirk (CA) Alex Ross
They're each the sole survivor of a lost Earth and they'll do anything to protect this one, whether you like it or not. The Squadron Supreme — comprising Hyperion (Avengers), Nighthawk (Supreme Power), Dr. Spectrum (the Great Society), Blur (DP7) and Power Princess — are a team that doesn't ask permission or what the rules are. To them all that matters is the safety of Earth and if you stand in the way…that's your problem! Tell that to the Squadron's first target — Namor, destroyer of Dr. Spectrum's homeworld, who will have to pay for his crimes…but at what cost to the people of Atlantis.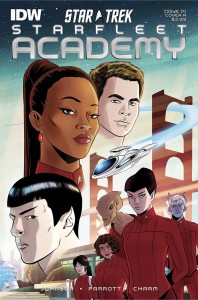 STAR TREK STARFLEET ACADEMY #1 (OF 5)
IDW PUBLISHING
(W) Mike Johnson, Ryan Parrott (A/CA) Derek Charm
A bold new chapter for STAR TREK begins here, in an all-new series that shows you what life is like for cadets at the galaxy's greatest school! Witness the student days of the iconic cast before they joined the Enterprise, immediately before the blockbuster 2009 film! Plus, meet an all-new group of students as they embark on bold new adventures of their own!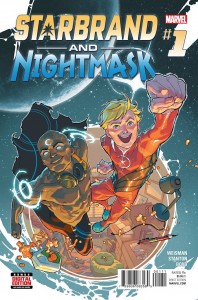 STARBRAND AND NIGHTMASK #1
MARVEL COMICS
(W) Greg Weisman (A) Dominike "Domo" Stanton (CA) Yasmine Putri
Two former Avengers with tremendous power – and almost zero life experience – are on their own, trying to find their place as HEROES, COSMIC ENTITIES and…COLLEGE STUDENTS? What meal plan will cover a cosmic metabolism? Can two all-powerful entities share a dorm room the size of roach motel? Can you safely teleport to Mars after partying all night long at your first kegger? Find out in Starbrand & Nightmask!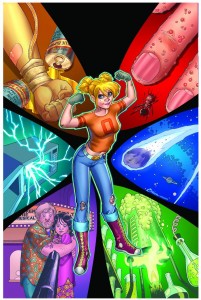 SUPERZERO #1
AFTERSHOCK COMICS
(W) Amanda Conner, Jimmy Palmiotti (A) Rafael de Latorre (CA) Amanda Conner
With great power comes a bit of insanity, anxiety, and a dash of social alienation! Have you ever fantasized about being a super hero? Well Dru Dragowski does; that's all this nineteen-year-old, comic book obsessed, high school senior thinks about. She needs to escape the normalcy of suburban life! Her plan? To become a real-life superhero by recreating the origins of her favorite comic characters! Hopefully then, she can become a hero not only for herself – but to protect everyone around her! If only that plan went just the slightest bit right… This fun, teen-agnst filled monthly series is created by the sensational writing duo that brings you Harley Quinn and Starfire – Jimmy Palmiotti & Amanda Conner.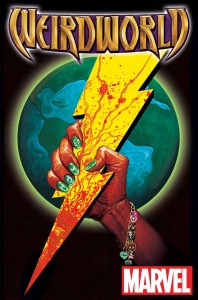 WEIRDWORLD #1
MARVEL COMICS
(W) Sam Humphries (A/CA) Mike Del Mundo
• From the pages of SECRET WARS, now in the ALL-NEW MARVEL U!
•  Imagine, being trapped in a world of sword and sorcery.
•  With no sword and sorcery experience to speak of.
•  This is the story of BECCA, a girl stuck in WEIRDWORLD, with only one mission: get home alive!
•  Marvel's own twisted fantasy realm comes alive before your eyes! Barbarians! Wizards! And tricked out sports cars!
SOME COLLECTIONS WELL WORTH YOUR TIME!
Alternate realities abound this week in some awesome awesome awesome trades!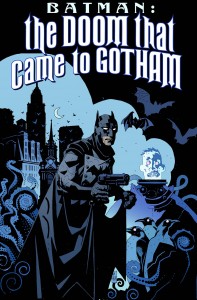 BATMAN THE DOOM THAT CAME TO GOTHAM TP
DC COMICS
(W) Mike Mignola, Richard Pace (A) Troy Nixey, Dennis Janke (CA) Mike Mignola
In this tale of horror co-written by Hellboy creator Mike Mignola, Bruce Wayne unintentionally unleashes a dark evil on his city. Includes appearances by The Penguin, The Demon, Man-Bat, Ra's al Ghul and more! Collects BATMAN: THE DOOM THAT CAME TO GOTHAM #1-3.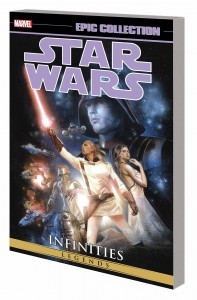 STAR WARS LEGENDS EPIC COLLECTION TP INFINITIES
MARVEL COMICS
(W/A) Various (CA) Nick Runge
The stories you know – reimagined! Play "What if?" with the original trilogy in a series of tales exploring the endless possibilities of Star Wars. How would A New Hope have gone if Luke Skywalker missed the target in his attack on the Death Star? What would have become of the Rebel Alliance if Luke perished in the icy wastelands of Hoth during The Empire Strikes Back? What if Return of the Jedi's rescue of Han Solo had gone badly wrong? And in the ultimate alternate take on the galaxy far, far away, follow Annikin Starkiller into The Star Wars in an epic based on the original draft of George Lucas' screenplay! Collecting STAR WARS INFINITIES: A NEW HOPE #1-4, STAR WARS INFINITIES: THE EMPIRE STRIKES BACK #1-4, STAR WARS INFINITIES: RETURN OF THE JEDI #1-4 and THE STAR WARS #0-8.
Rated T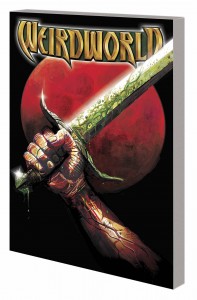 WEIRDWORLD TP VOL 00 WARZONES
MARVEL COMICS
(W) Jason Aaron (A/CA) Mike Del Mundo
Welcome to the wildest, most dangerous corner of Battleworld: Weirdworld, a realm of swords and sorcery, and strange perverted science. A realm where one barbarian walks alone, on a dark and savage quest though all things weird and fantastic from throughout Marvel history. His name is Arkon, a lost man in a lost world. Follow him if you dare! For Arkon must battle underwater apes, contend with a Crystal Warrior and traverse the swamp of the Man-Things – as evil sorceress Morgan le Fay and her army of Lava Men and gun-toting ogres lay siege to Arkon's home of Polemachus! Plus: Behold the coming of Skull the Slayer! What happens when a fugitive from the concrete jungle is thrust into a world of all things unimaginable? It's simple, really. He goes utterly insane. Collecting WEIRDWORLD #1-5.
LAST WEEK WE HAD A SUPE v BATS TRAILER! THIS WEEK IT'S THE APOCALYPSE!
NOW LET'S GET DOWN TO BUSINESS!
HERE'S THE FULL LIST!
If you want a full visual list of everything click this link whydonthca (tho this might not update til Monday or something)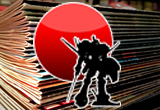 (the following list of comics reflects all the comics coming into both locations. If there's something on this list that's not in stock at your favorite BNW location do not hesitate to ask for us to order it for you!)
COMICS AND MAGAZINES
Adventure Time Fionna & Cake Card Wars #6 (OF 6)
All New Inhumans #2
All New X-Men #2
Alter Ego #136
Amazing Spider-Man #1.1
Autumnlands Tooth & Claw #8
Axcend #3
Back Issue #85
Batgirl #46
Batman 66 #30
Batman And Robin Eternal #11
Batman Arkham Knight Genesis #5 (OF 6)
Batman Europa #2 (OF 4)
Beauty #5
Big Trouble In Little China #19
Bprd Hell On Earth #138
Clean Room #3
Cognetic #3
Crossed Badlands #91
Crossed Plus 100 #12
Dark Horse Presents 2014 #17
Dark Tower Drawing Of Three Lady Of Shadows #4
Darth Vader Annual #1
DC Presents Darkseid War 100 Page Spectacular #1
Deadpool #3.1 Tres Punto Uno
Death Head #5 (OF 6)
Descender #8
Dragon Age Magekiller #1 (OF 5)
Eve Valkyrie #3 (OF 4)
Exodus Life After #2
From Under Mountains #3
GFT Coven #5 (OF 5)
GFT Wonderland #42
Goddamned #2
Grampa Simpsons Choose Your Own Adventure #1
Hacktivist Vol 2 #6 (OF 6)
Harley Quinn #23
Huck #2
I Hate Fairyland #3
Illuminati #2
Imperium #11
Invincible #126
Ivar Timewalker #12
Jem & The Holograms Holiday Special
Judge Dredd (ONGOING) #1
Justice League #46
Justice League United #16
Kanan #9
Klaus #2
Knights Of The Dinner Table #226
Looking For Group #9
Lucifer #1
Lumberjanes #21
Mad Magazine #537
Martian Manhunter #7
Marvel Universe Avengers Assemble Season Two #14
Marvels Captain America Civil War Prelude #1 (OF 4 )
Mercy Sparx #10
Mighty Thor #2
Ms Marvel #2
My Little Pony Friendship Is Magic #37
Phonogram The Immaterial Girl #5 (OF 6)
Plants Vs Zombies Ongoing #7
Popeye Classics Ongoing #41
Prometheus Eternal One Shot
Red Thorn #2
Secret Six #9
Sex #26
Silk #2
Squadron Supreme #1
Star Trek Starfleet Academy #1 (OF 5)
Starbrand And Nightmask #1
Superman American Alien #2 (OF 7)
Superzero #1
Tales Of Honor Bred To Kill #4
Tech Jacket #12
Teen Titans Go #13
Tithe #7
Tokyo Ghost #4
Transformers Robots In Disguise Animated #5
Ultimate End #5 (OF 5)
Unbeatable Squirrel Girl #3
Uncanny Inhumans #3
Uncanny Inhumans #3
Wayward #12
We Are Robin #7
Web Warriors #2
Weirdworld #1
Wicked & Divine #17
Wrath Of The Eternal Warrior #2
TRADE PAPERBACKS, GRAPHIC NOVELS, HARDCOVERS AND MANGA
Amazing Spider-Man Renew Your Vows Tp
Archie Collectors Ed
Avatar Last Airbender Tp Vol 11 Smoke & Shadow Part 2
Batman Superman Tp Vol 03 Second Chance
Batman The Doom That Came To Gotham Tp
Black Panther By Priest Tp Vol 02 Complete Collect
Empty Zone Tp Vol 01 Conversations With The Dead
Inferno Warzones Tp
Justice League United Hc Vol 02 The Infinitus Saga
Justice League United Tp Vol 01 Justice League Canada
Mobile Suit Gundam Origin Hc Gn Vol 12 Encounters
Modok Assassin Tp
Simpsons Comics Chaos Tp
Star Wars Legends Epic Collection Tp Infinities
Weirdworld Tp Vol 00 Warzones
TOYS
Batman Animated Series Killer Croc W Baby Doll Af
Batman Animated Series Mask Of The Phantasm Af 2 Pack
DC Comics Designer Dodson Earth 1 Tt Beast Boy Af
DC Comics Designer Dodson Earth 1 Tt Cyborg Af
DC Comics Designer Dodson Earth 1 Tt Raven Af
DC Icons Black Adam Forever Evil Af
DC Icons Blue Beetle Infinite Crisis Af
DC Icons Green Lantern Hal Jordan Dark Days Dlx Af
DC Icons Lex Luthor Forever Evil Af
Designer Series Mega Man Mega Man X Fig
Pop DC Heroes Swamp Thing Glow In The Dark Px Viny
ODDS AND ENDS
Batman Black & White Statue Joker By Jim Lee 2nd Edition