Do You Get Our EMail Newsletter Every Monday?

Sing up over HERE and get updates every Monday afternoon and help break up those early in the week doldrums!
WARHAMMER 50% OFF IN WILLOW GROVE!

You read that correctly! Games Workshop stuff is now 50% OFF out at Brave New Worlds Willow Grove! Holy crap!
You see that new Superman V Batman trailer?!
Here ya go!
DARK KNIGHT III MASTER RACE #1 HC!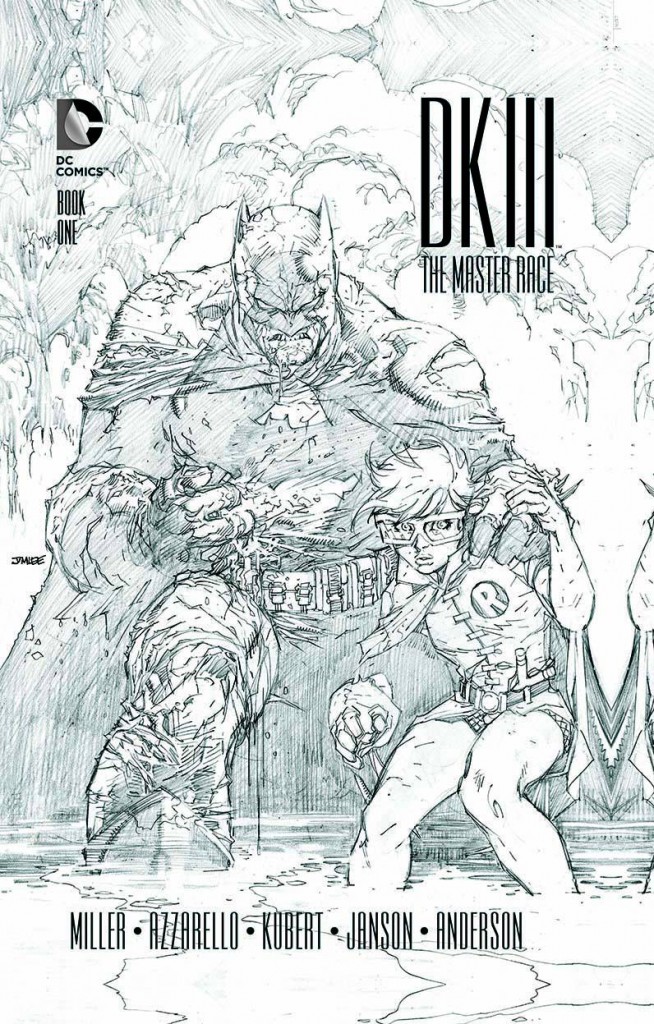 DARK KNIGHT III MASTER RACE #1 (OF 8) COLLECTORS ED HC
DC COMICS
(W) Frank Miller, Brian Azzarello (A) Andy Kubert & Various (CA) Jim Lee
This oversized hardcover collects both stories from DARK KNIGHT III: THE MASTER RACE #1 at the same size!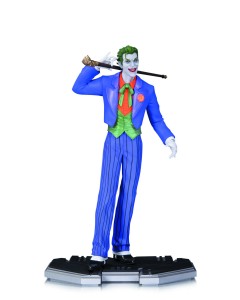 DC COMICS ICONS JOKER STATUE
DC COMICS
  SCULPTED BY ALAN SALES
Guess who? That's right, the Clown Prince of Crime is the latest DC Comics Icons statue – and the joke may be on you if you don't order yours quick!
Limited Edition of 5,200
Measures Approximately 10.25″ Tall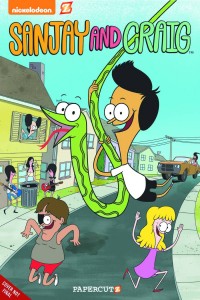 SANJAY AND CRAIG HC VOL 01 FIGHT THE FUTURE WITH FLAVOR

PAPERCUTZ
(W) Eric Esquivel (A/CA) James Kaminski & Various
Does your neighbor have butt implants and a blueberry obsession? Can your best friend do ANYTHING without barfing? Welcome to Lundgren, where Sanjay Patel and Craig Slithers have the most rad-awesome adventures imaginable. From their collection of fart jars to their shared love of chicken wings, Sanjay and Craig are more than a boy and his pet snake… they're family! Ready for the ride? Buckle up your fart baby and grab some napkins because Sanjay and Craig are about to douse you in awesome-sauce. NOICE! See you at the Frycade!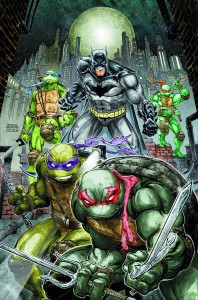 BATMAN TEENAGE MUTANT NINJA TURTLES #1 (OF 6)
DC COMICS
(W) James TynionIV (A/CA) Freddie Williams
DC Comics and IDW team up for the crossover you never saw coming as two of the greatest entertainment icons meet for the first time! In Gotham City, a series of deadly raids leads Batman to believe he's up against a group of highly trained ninjas known as the Foot Clan! Somehow, they've crossed over to another dimension and are determined to take advantage of the situation while looking to get back home. But they haven't come alone: Leonardo, Raphael, Donatello and Michelangelo are hot on their trail. Get ready for excitement as heroes and villains from both worlds clash and team up in an epic battle that threatens the very fabric of reality!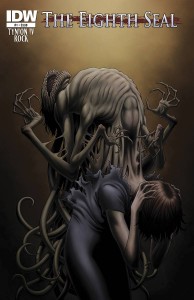 EIGHTH SEAL #1 (OF 5)
IDW PUBLISHING
(W) James TynionIV (A/CA) Jeremy Rock
One woman's visceral nightmares bleed into reality as she struggles to live in the political spotlight. Is she losing her mind, or do these visions hold some darker truth?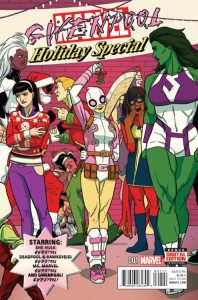 GWENPOOL SPECIAL #1
MARVEL COMICS
(W/A) Various (CA) Kris Anka
• AN ALL-NEW, ALL-DIFFERENT MARVEL HOLIDAY SPECIAL!
•  She-Hulk throws a holiday party and invites the entire Marvel U!
•  Deadpool teams up with both Hawkeyes – Kate and Clint – to…stop a pickpocket?!
•  Ms. Marvel takes on her most dangerous threat yet: the holiday blues!
•  And then there's the reason for the season(al special): GWENPOOL!
•  Yup, you read that right – Gwen. Pool. C'mon, you know you're curious.
Rated T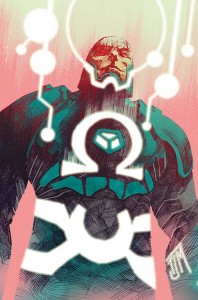 JUSTICE LEAGUE DARKSEID WAR LEX LUTHOR #1
DC COMICS
(W) Francis Manapul (A) Bong Dazo (CA) Francis Manapul
Lex Luthor has gained the power of a God, but his one failure continues to deny him the peace he craves-and only a crazed Superman can help him get it!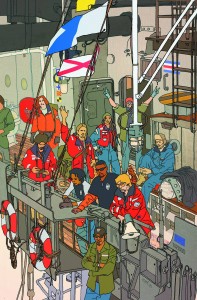 MASSIVE NINTH WAVE #1
DARK HORSE COMICS
(W) Brian Wood (A) Garry Brown (CA) John Paul Leon
In the pages of The Massive, Ninth Wave was struggling to repair a broken world. But before that, they were the preeminent global environmental-rescue unit, taking on criminals, polluters, politicians, and rogue states. The Massive: Ninth Wave tells these stories in a stylish, high-action, done-in-one format, reuniting the entire creative team from the original series.
NEW ROMANCER #1 (OF 6)
DC COMICS
(W) Peter Milligan (A/CA) Brett Parson
Fired from a cushy job in Silicon Valley, Lexy becomes a coder for New Romancer, an Internet-dating app that's seen better days. To create fake profiles, she plunders characteristics from history's most notorious lovers. Using little-known writings by Ada Lovelace, the world's first computer programmer, Lexy pushes the boundaries of coding and accidentally unleashes history's greatest lover: Lord Byron. Online dating meets courtly love in this paranormal rom-com by Vertigo veteran writer Peter Milligan and rising art-star Brett Parson (Tank Girl).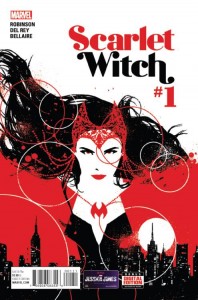 SCARLET WITCH #1
MARVEL COMICS
(W) James Robinson (A) Vanesa Del (CA) David Aja
Witchcraft is broken – and the SCARLET WITCH is on a journey across the globe to fix it. From the back alleys of Manhattan, to the serene Greek Isles, to the bustling streets of Hong Kong, Wanda will have to face down her foes and find out who her true friends are. But as Wanda solves magical crimes and pieces witchcraft back together, the most important question remains: Who is the mastermind that broke it in the first place? Written by Eisner Award winner JAMES ROBINSON, with covers by Eisner Award winner DAVID AJA with the first issue drawn by fan-favorite VANESA DEL REY!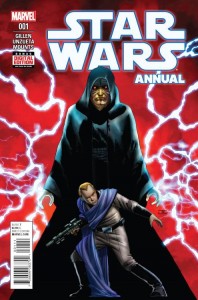 STAR WARS ANNUAL #1
MARVEL COMICS
(W) Kieron Gillen (A) Angel Unzueta (CA) John Cassaday
• Galactic espionage hits the Empire-hard!
•  Haarkon Dak has been undercover in the Imperial bureaucracy for years…
•  …but now, he's the only chance to save Rebel sympathetic senators!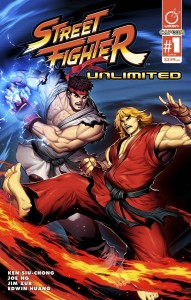 STREET FIGHTER UNLIMITED #1

UDON ENTERTAINMENT INC
(W) Ken Siu-Chong, Jim Zub (A) Joe Ng, Edwin Huang (CA) Genzoman
Street Fighter monthly comics are back! Gearing up for the release of Street Fighter V in 2016, UDON launches an all-new monthly comic book series that will pack in more adrenaline, more battles, and more characters than ever before! A new era for the undisputed king of fighting games begins here!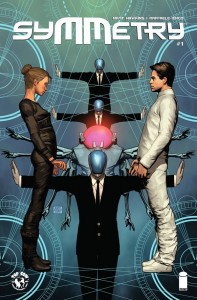 SYMMETRY #1
IMAGE COMICS
(W) Matt Hawkins (A/CA) Raffaele Ienco
Utopia is here. Hunger, sickness, work…all relics of a long forgotten past. For the greater good of the human species, all individuality, creativity, and negative emotions have been genetically bred out and medically suppressed. The population is limited to segregated areas where people lead long lives of leisure, games, and socializing.  Only one man and one woman seem to notice, care, or think differently. Once they find each other, their relationship sparks a revolution…but will their love cause the salvation or destruction of mankind?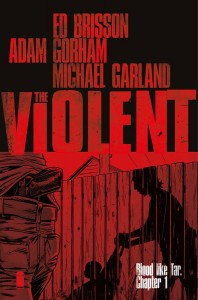 VIOLENT #1
IMAGE COMICS
(W) Ed Brisson (A/CA) Adam Gorham
From ED BRISSON (SHELTERED) and ADAM GORHAM (Dead Drop) comes an all-new, ongoing series. Meet Mason, an ex-con and former drug addict who's trying hard to give up his old life. He's got more important things to live for now: a wife struggling to contain her own addiction and a young daughter who needs them both. When threatened with losing his daughter, Mason falls into old habits, stumbling through a string of desperate criminal acts whose repercussions quickly become deadly serious.
NOW HERE'S THE FULL LIST!
If you want a full visual list of everything click this link whydonthca (tho this might not update til Monday or something)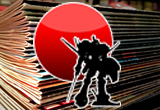 (the following list of comics reflects all the comics coming into both locations. If there's something on this list that's not in stock at your favorite BNW location do not hesitate to ask for us to order it for you!)
COMICS AND MAGAZINES
Abe Sapien #29
Adventure Time #47
Alabaster The Good The Bad & The Bird #1
Alice Cooper Vs Chaos #4 (OF 6)
All New Hawkeye #2
Amazing Spider-Man #4
Assassins Creed #3
Auteur Sister Bambi #5 (OF 5)
B & V Friends Comics Annual #246
Back To The Future #3 (OF 4)
Batman #47
Batman And Robin Eternal #10
Batman Superman #27
Batman Teenage Mutant Ninja Turtles #1 (OF 6)
Birthright #12
Black Knight #2
Catwoman #47
Codename Baboushka Conclave Of Death #3
Constantine The Hellblazer #7
Contest Of Champions #3
Dark Knight III Master Race #1 (OF 8) Collectors Ed Hc
DC Comics Bombshells #6
Deadpool #3
Detective Comics #47
Doctor Who 11th Year Two #3
Doctor Who 12th #16
Doctor Who 8th #2 (OF 5)
Earth 2 Society #7
Eerie Comics #8
Eighth Seal #1 (OF 5)
Fables The Wolf Among Us #12
Famous Monsters Of Filmland #283
Faster Than Light #4
GI Joe A Real American Hero #221
Giant Days #9 (OF 12)
Gotham Academy #13
Grayson #15
Green Arrow #47
Grumpy Cat #3 (OF 3)
Guardians Of Galaxy #3
Gwenpool Special #1
Harrow County #8
Head Lopper #2
Hercules #2
Heroes Vengeance #3 (OF 5)
Holy F*Cked #4 (OF 4)
Justice League Darkseid War Lex Luthor #1
Klaus #1 (2ND Ptg)
Lantern City #8 (OF 12)
Limbo #2
Marvel Universe Guardians Of Galaxy #3
Massive Ninth Wave #1
Max Ride #2 (OF 5)
Monstress #1 2nd Ptg
Monstress #2
My Little Pony Holiday Special
New Romancer #1 (OF 12)
New Suicide Squad #15
Ninjak #10
No Mercy #5
Pathfinder Hollow Mountain #2 (OF 6)
Phantom #5 (OF 6)
Rachel Rising #38
Rebels #9
Rick & Morty #3 2nd Ptg
Saints #3
Scarlet Witch #1
Scooby Doo Where Are You #64
Secret Wars #8 (OF 9)
Shadow Vol 2 #5
Sherlock Holmes 7 Per-Cent Solution #5 (OF 5)
Slash & Burn #2
Snow Blind #1
Southern Cross #6
Spider-Gwen #3
Spider-Man 2099 #4
Spongebob Comics #51
Star Trek Green Lantern #6 (OF 6)
Star Trek Ongoing #52
Star Wars Annual #1
Starfire #7
Stray Bullets Sunshine & Roses #10
Street Fighter Unlimited #1
Symmetry #1
Telos #3
TMNT Amazing Adventures #5
Trees #13
Twilight Children #3 (OF 4)
Ultimates #2
Uncanny Avengers #3
Unity #25
Violent #1
Walking Dead #149
We Stand On Guard #6 (OF 6)
Wes Craven Coming Of Rage #3 (OF 5)
TRADE PAPERBACKS, GRAPHIC NOVELS, HARDCOVERS AND MANGA
Alabaster Shadows Gn
Complete Voodoo Hc Vol 01
Deadman Wonderland Gn Vol 12
Different Ugliness Different Madness Hc
Escape From New York Tp Vol 01
Harley Quinn Hc Vol 03 Kiss Kiss Bang Stab
Harley Quinn Tp Vol 02 Power Outage
Hawkeye Hc Vol 02
Infinity Gauntlet Tp Warzones
Kid Eternity Deluxe Ed Hc
Runaways Battleworld Tp
Sanjay And Craig Gn Vol 01 Fight The Future With Flavor
Squadron Sinister Tp
Suicide Squad Tp Vol 02 The Nightshade Odyssey
Teen Titans Go Truth Justice And Pizza Tp
We Can Never Go Home Tp
TOYS
Alex Ross Justice League Af 6 Pk
DC Comics Designer Dodson Earth 1 TT Starfire Af
ODDS AND ENDS
DC Comics Icons Joker Statue