Most of the Holiday craziness has passed but you may still have some parties to attend…in fact you should be planning to attend our signing of Rikishi in Old City Sunday Dec 27th! Last cool thing happening before New Years Eve!
Do You Get Our EMail Newsletter Every Monday?

Sing up over HERE and get updates every Monday afternoon and help break up those early in the week doldrums!
GOT A LATE HOLIDAY PARTY TO HIT UP!?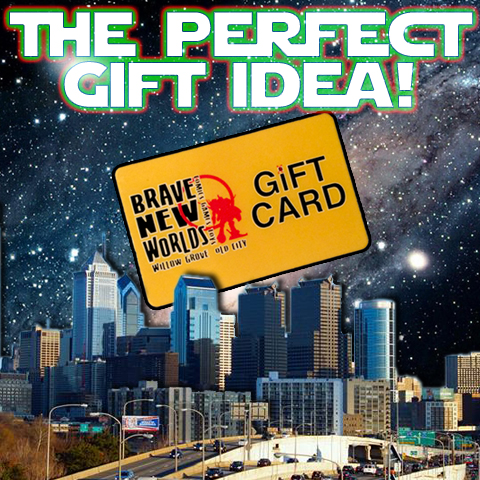 Grab a BNW Gift Card if you've still got a holiday party to attend. People live picking their own comics!
WARHAMMER 50% OFF IN WILLOW GROVE!

You read that correctly! Games Workshop stuff is now 50% OFF out at Brave New Worlds Willow Grove! Holy crap!
NOW LET'S GET DOWN TO BUSINESS!
HERE'S THE FULL LIST!
If you want a full visual list of everything click this link whydonthca (tho this might not update til Monday or something)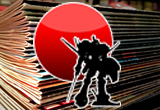 (the following list of comics reflects all the comics coming into both locations. If there's something on this list that's not in stock at your favorite BNW location do not hesitate to ask for us to order it for you!)
COMICS AND MAGAZINES
Aliens Vampirella #5 (OF 6)
All New Wolverine #3
Amazing Spider-Man #6
Archie Winter Annual Digest #265
Batman And Robin Eternal #13
Batman Europa #3 (OF 4)
Black Canary #6
Black Magick #3
Bobs Burgers Ongoing #7
Captain America White #5 (OF 5)
Carnage #3
Chewbacca #5 (OF 5)
Clarence Rest Stops #1
Colder Toss The Bones #4 (OF 5)
Conan The Avenger #21
Deadpool And Cable Split Second #1 (OF 3)
Doctor Fate #7
Drax #2
Dreaming Eagles #1
Drive #3 (OF 4)
East Of West #23
Fistful Of Blood #3 (OF 4)
Flash #47
GFT Grimm Fairy Tales #117 W
GFT Presents 2015 Realm Knights Giant Size Ed
God Is Dead #46
Harley Quinn & Power Girl #6 (OF 6)
Howard The Duck #3
Howling Commandos Of Shield #3
Injustice Gods Among Us Year Four Annual #1
James Bond #3 C
Jem & The Holograms #10
Jughead #3
Justice League #47
Lazarus #21
Lobster Johnson Glass Mantis One Shot
Marvels Captain America Civil War Prelude #2 (OF 4 )
Mercury Heat #6
Morning Glories #49
Nova #3
Obi-Wan And Anakin #1 (OF 5)
Omega Men #7
Orphan Black Helsinki #2 (OF 5)
Ragnarok #7
Rat Queens #14
Ringside #2
Rocket Raccoon And Groot #1
Rumble #10
Savage Dragon #210
Spawn #259
Spider-Man 2099 #5
Spidey #2
Squadron Supreme #2
Superman Annual #3
Superman Lois And Clark #3
Superman Wonder Woman #24
Superman Wonder Woman Annual #2
Train Called Love #4 (OF 10)
Transformers Sins Of Wreckers #2 (OF 5)
War Stories #15
Welcome Back #4
Wonder Woman #47
TRADE PAPERBACKS, GRAPHIC NOVELS, HARDCOVERS AND MANGA
Ghost Racers Tp
Hail Hydra Tp
Jessica Jones Tp Vol 04 Alias
Lego Bionicle Gn Vol 01
Mu Ult Spider-Man Web Warriors Digest Tp Vol 03
My Little Pony A Canterlot Wedding Tp
Nightwing Tp Vol 03 False Starts
Planet Hulk Tp Warzones Revival Tp Vol 06 Thy Loyal Sons & Daughters
Superior Iron Man Tp Vol 01 Infamous
Superman Doomed Tp
X-Men Age Of Apocalypse Tp Vol 03 Omega
TOYS
Bruce Lee Figma
Dbz Super Saiyan Son Goku S.H.Figuarts Warrior
ODDS AND ENDS
Dc Comics Black Canary Bishoujo Statue