We've all survived family, too much turkey, Black Friday and now we're on to Local Comic Shop Day!

Do You Get Our EMail Newsletter Every Monday?

Sing up over HERE and get updates every Monday afternoon and help break up those early in the week doldrums!

THE 1st EVER LOCAL COMIC SHOP DAY!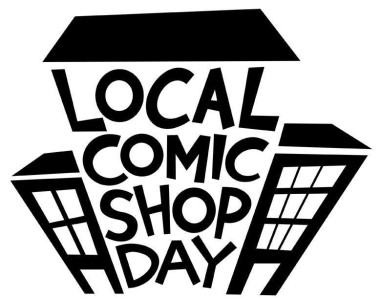 What's Local Comic Shop Day!?
"Local Comic Shop Day™ is a new event designed to call attention to locally owned independent comic book specialty stores, celebrating their unique and vital role in being the primary fire-starters of pop culture. The first Local Comic Shop Day™ will be Saturday, November 28th, two days after Thanksgiving and coinciding with the day American Express has labeled "Small Business Saturday."
Participating retailers will sell exclusive releases from participating publishers. Some items offered will be limited editions, others will be "first day of release" items debuting on LCSD, released on that Saturday – outside of the traditional Wednesday routine. The goal of Local Comic Shop Day™ is to jump start the holiday buying season for storefront comics specialty retailers while also giving comics fans more of what they most desire."
MORE INFO:
HERE'S A FULL POST FROM OUR SITE
our FACEBOOK EVENT is OVER HERE
DEALS DEALS DEALS DEALS!
Our Black Friday Deals continue through the ENTIRE weekend at both locations!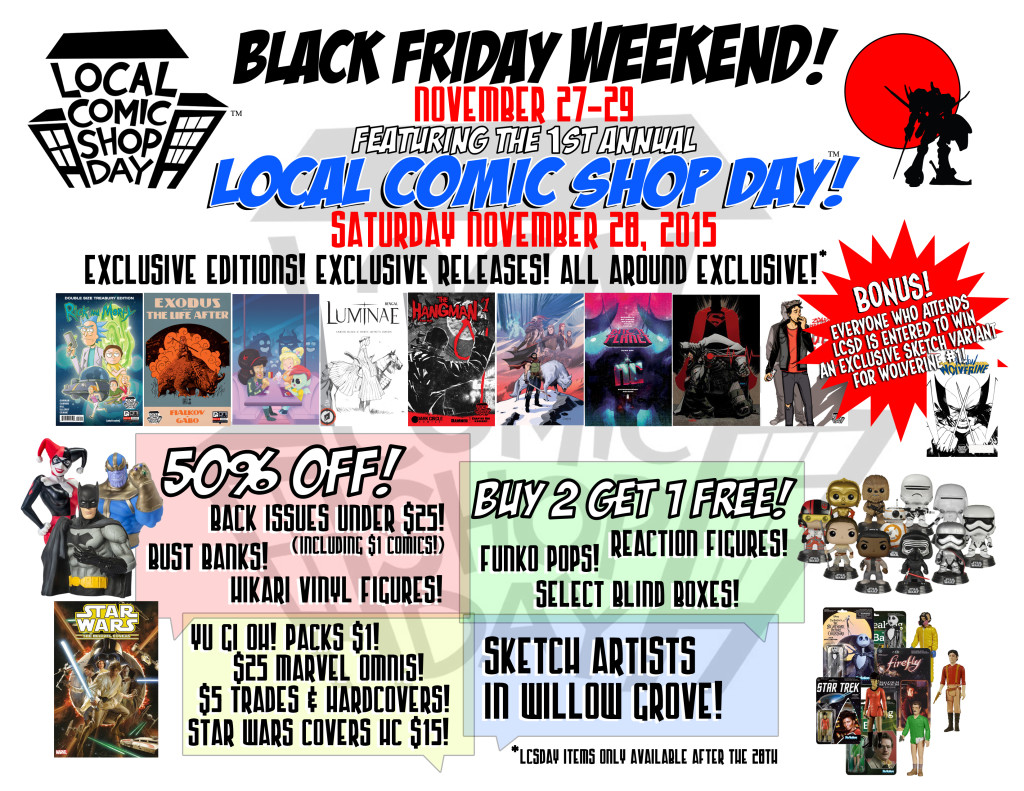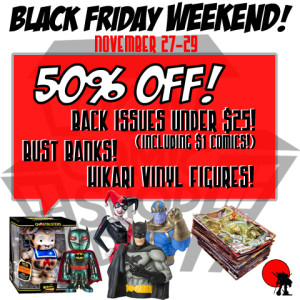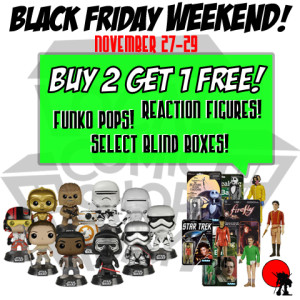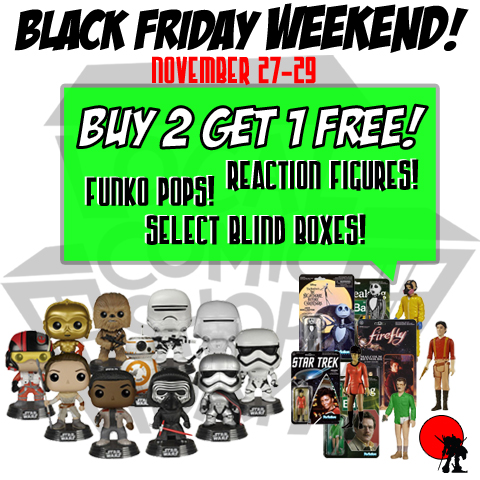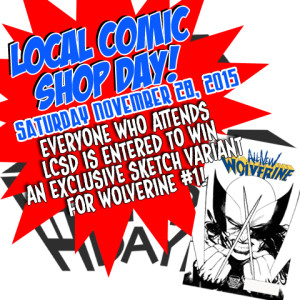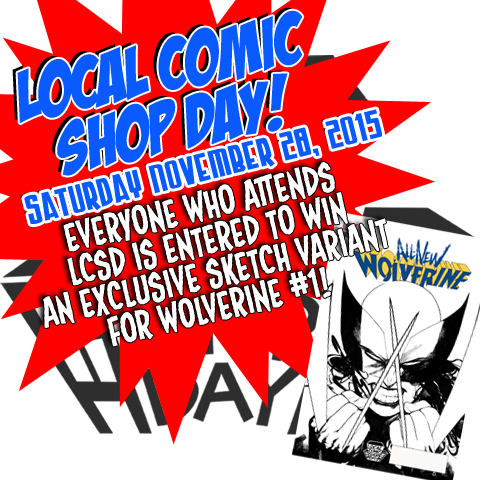 WARHAMMER 50% OFF IN WILLOW GROVE!

You read that correctly! Games Workshop stuff is now 50% OFF out at Brave New Worlds Willow Grove! Holy crap!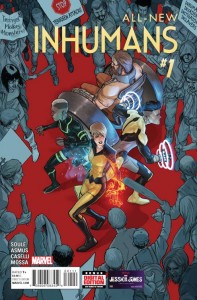 ALL NEW INHUMANS #1
MARVEL COMICS
(W) Charles Soule, James Asmus (A) Stefano Caselli, Nico Leon (CA) Stefano Caselli
As the Terrigen Clouds move around the world they leave in their wake the wrecked lives of the Inhumanized. Crystal and her team are tasked to help as many of these NuHumans as possible, but it's not going to be easy. Not only are views of these new super-powered people varied (from fear to anger to amazement) but even those who get the powers aren't always glad to get them. Add to that the nineteen mysterious Skyspears that recently crashed into the Earth, and the Inhuman world just got a lot more complicated.
ALL NEW X-MEN #1
MARVEL COMICS
(W) Dennis Hopeless (A/CA) Mark Bagley
Hated and feared more than ever, the world is a dangerous place for mutants. As the few remaining X-MEN retreat into seclusion, a handful of mutant teenagers refuse to allow their destiny to be decided for them. CYCLOPS. BEAST. ICEMAN. ANGEL. THE ALL-NEW WOLVERINE. KID APOCALYPSE. OYA. Stepping out of the shadows of their predecessors, the ALL-NEW X-MEN are striking out on their own, determined to write their own futures!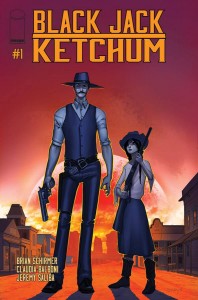 BLACK JACK KETCHUM #1 (OF 4)
IMAGE COMICS
(W) Brian Schirmer (A) Claudia Balboni (CA) Jeremy Saliba
In a dreamlike version of the Old West, Tom Ketchum struggles to clear his name-and stay alive-when he's mistaken for wanton outlaw "Black Jack" Ketchum. With the aid of his talking sidearm, a secretive gambler, and a mute girl with a Winchester, Tom evades the mysterious Union and its supernatural enforcers, the faceless Dusters, as he's forced to question his identity, his sanity, and his very existence.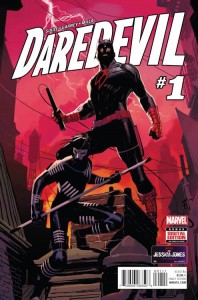 DAREDEVIL #1
MARVEL COMICS
(W) Charles Soule (A/CA) Ron Garney
Back in black and on his home turf, Daredevil begins again in New York City as a new enemy emerges. Meanwhile his alter ego, Matt Murdock, is on a new side of the law in the District Attorney's office. Fighting crime in the shadows, prosecuting bad guys in the light, it's a whole new chapter for our man without fear-including the arrival of the devil's advocate. Welcome to Hell, Blindspot.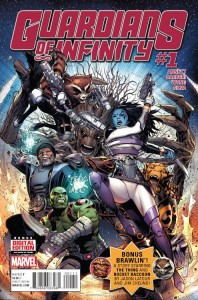 GUARDIANS OF INFINITY #1
MARVEL COMICS
(W) Dan Abnett, Jason Latour (A) Carlo Barberi, Jim Cheung (CA) Jim Cheung
WHO ARE THE GUARDIANS 1000?!
Defending the galaxy is a good gig, but Drax isn't thrilled with the combat hours (not enough of them) and Rocket isn't thrilled with the compensation (not enough of it). They're off on an adventure to supplement both, and Groot is happy to come along. But instead of the perks they want, they're about to get more trouble than they can handle. Good thing the Guardians 3000 are on hand to help! But what about…THE GUARDIANS 1000??!!
Also in this issue, Latour and Cheung tell a one-off story of Ben Grimm and Rocket Raccoon, stuck on a planet where culture is based on Earth-style professional wrestling…but the stakes are life and death! THIS AIN'T KAYFABE, BROTHER!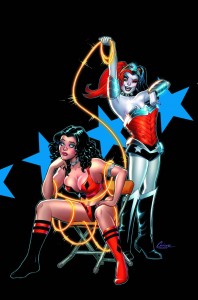 HARLEYS LITTLE BLACK BOOK #1
DC COMICS
(W) Amanda Conner, Jimmy Palmiotti (A/CA) Amanda Conner
It's the sensational debut of a bimonthly, overstuffed, oversized team-up series in which Harley meets (and almost certainly annoys) the greatest heroes and villains of the DC Universe! First up? The incredible Wonder Woman! There's a plot to assassinate Wondy, and Harley is convinced that only she could possibly stop it! (Hey, you want to tell her about all the other options? We tried.)
This issue features open-to-order variant covers by J. Scott Campbell that will be shipped in opaque polybags.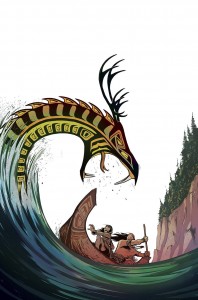 JIM HENSONS STORYTELLER DRAGONS #1

BOOM! STUDIOS
(W) Daniel Bayliss, Fabian Rangel (A) Daniel Bayliss (CA) Daniel Bayliss, Cory Godbey
What's to Love: We explored the many different myths and legends about witches in Jim Henson's The Storyteller: Witches, and we're thrilled to rejoin the Storyteller and his faithful dog as they explore a whole new set of stories about dragons from talented creators with beautiful and unique styles.
What It Is: Dragons have taken many different shapes in cultures across the world, from serpents and "worms" to thunderbirds and the classic European firebreather. In this first issue, Fabian Rangel Jr. (Mouse Guard: Legends of the Guard) and artist Daniel Bayliss (Translucid) bring us "Son of the Serpent," inspired by Native American stories about the Horned Snake and the Thunderbird.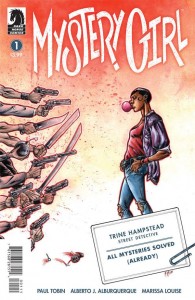 MYSTERY GIRL #1
DARK HORSE COMICS
(W) Paul Tobin (A/CA) Alberto Alburquerque
Trine Hampstead knows everything. Ask her a question like "Where are my keys?" or "Is he cheating on me?" or "How are there perfectly preserved mammoths in recent ice?" and she just knows. She's the Mystery Girl. The only thing Trine doesn't know is how she knows-or anything else from the last ten years of her life.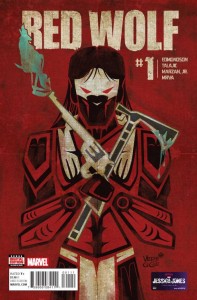 RED WOLF #1
MARVEL COMICS
(W) Nathan Edmondson (A) Dalibor Talajic (CA) Jeffrey Veregge
Frontier boomtown Timely has more than its share of scoundrels: it takes a hero to keep them in line. Red Wolf-the Cheyenne who crossed the desert and stood up to Mayor Wilson Fisk in Secret Wars' 1872-is the only man who can fill fallen Sheriff Steve Rogers' boots. As an outsider and an honest man, Red is going to need all his wits, and both his fists, to serve and protect. The tale of how Red Wolf wins the West starts in 1872, and will take him farther than he could ever imagine!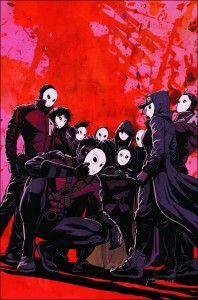 ROBIN WAR #1 (OF 2)
DC COMICS
(W) Tom King (A/CA) Khary Randolph
In part 1 of this new epic, it's Robins vs. cops! Robins vs. Robins! Robins vs. Batman! And Robins vs. the Court of Owls?!
Damian Wayne returns to Gotham City, and he is not happy. There are kids all over the city calling themselves Robin, Bruce Wayne is no longer Batman and the GCPD, led by the new, armored-up Batman, is cracking down on anybody wearing the "R." And things only get worse when Red Hood, Red Robin and Grayson all come back to Gotham City…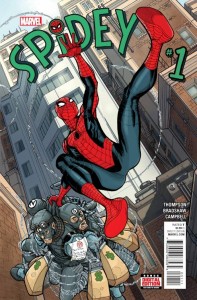 SPIDEY #1
MARVEL COMICS
(W) Robert P. Thompson (A/CA) Nick Bradshaw
Think you know everything about Peter Parker's early days? Think again. It's action, adventure and a rip-roaring romp in classic Marvel style as SPIDEY swings onto shelves this winter! Featuring adventures from throughout the web-slinging wonder's younger years, it's a return to the days of overdue homework, not knowing how to talk to girls (or anybody, really) and just a plenty of danger. Witness some of Spidey's earliest tangles with the likes of DOC OCK, SANDMAN and a host of other unexpected guests!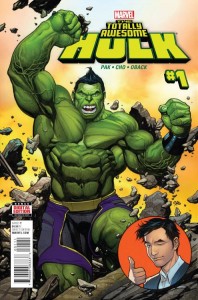 TOTALLY AWESOME HULK #1
MARVEL COMICS
(W) Greg Pak (A/CA) Frank Cho
THERE'S A BRAND NEW HULK IN TOWN, AND HIS NAME IS AMADEUS CHO!
Get ready for the craziest Hulk story of the millennium as a kid genius decides he's gonna be the best Hulk ever — and just possibly brings the entire Marvel Universe crashing down into chaos! Totally awesome beach day! Massive monster mayhem! She-Hulk and Lady Hellbender! Massive heart and ridiculous action brought to you by PLANET HULK writer Greg Pak and superstar artist Frank Cho! Is it possible for us to fit in one more exclamation point? YES!
NOW HERE'S THE FULL LIST!
If you want a full visual list of everything click this link whydonthca (tho this might not update til Monday or something)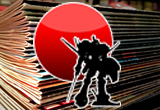 (the following list of comics reflects all the comics coming into both locations. If there's something on this list that's not in stock at your favorite BNW location do not hesitate to ask for us to order it for you!)
COMICS AND MAGAZINES
Action Comics #47
Aliens Vampirella #4 (OF 6)
All New All Different Avengers #2
All New Inhumans #1
All New X-Men #1
All Star Section 8 #6 (OF 6)
Amazing Figure Modeler #60
Angel And Faith Season 10 #21
Angry Birds Super Angry Birds #4 (OF 4)
Archie Comics Double Digest #264
Atomic Robo & The Ring Of Fire #4 (OF 5)
Barb Wire #6
Batman And Robin Eternal #9
Batman Arkham Knight #11
Batman Beyond #7
Black Jack Ketchum #1 (OF 4)
Black Science #18
Bobs Burgers Ongoing #6
Charmed Season 10 #14
Citizen Jack #2
Cyborg #5
D4ve2 #4 (OF 4)
Daredevil #1
Dark Corridor #5
DC Presents Robin War 100 Page Spectacular #1
DC Presents Titans Hunt 100 Page Spectacular #1
Dead Vengeance #3 (OF 4)
Doc Savage Spiders Web #1
Doctor Strange #3
Doctor Who 10th Year Two #3
Doctor Who 12th #14
Doctor Who 9th #5 (OF 5)
East Of West #22
Extraordinary X-Men #3
Garfield's Cheesy Holiday #1
God Is Dead #45
Godzilla In Hell #1 (OF 5) 3rd Ptg
Gotham Academy #12
Gotham By Midnight #11
Grant Morrison's 18 Days #6
Harleys Little Black Book #1
Haunted Horror #20
Hip Hop Family Tree #4
Hobby Japan Nov 2015
Howard The Duck #2
Humans #10
Invader Zim #5
Invincible Iron Man #4
IXth Generation #7
James Bond #2
Jim Hensons Storyteller Dragons #1
Joe Golem Occult Detective #2
John Flood #5
Johnny Red #2 (OF 8)
Lara Croft Frozen Omen #3 (OF 5)
Lobo #13
Looney Tunes #228
Maxx Maxximized #26
Midnighter #7
Miracleman By Gaiman And Buckingham #5
My Little Pony Friends Forever #23
Mystery Girl #1
Nailbiter #18
Nova #2
October Faction #11
Pacific Rim Tales From The Drift #2
Paper Girls #3
Plutona #3
Prez #6 (OF 6)
Red Wolf #1
Regular Show #30
Revival #35
Robin War #1 (OF 2)
Rocket Girl #7
Savage Dragon #209
Sensation Comics Featuring Wonder Woman #17
Sheriff Of Babylon #1 (OF 8)
Simpsons Illustrated #20
Spidey #1
Star Wars #13
Survivors Club #3
Teen Titans #14
They're Not Like Us #10
Totally Awesome Hulk #1
Train Called Love #3 (OF 10)
Transformers #48
Unfollow #2
Vision #2
We Can Never Go Home #5 (OF 5)
Where Is Jake Ellis #5 (OF 5)
Woods #18
X-Files Season 11 #5
X-O Manowar Commander Trill #0
Zombies Vs Robots #10
TRADE PAPERBACKS, GRAPHIC NOVELS, HARDCOVERS AND MANGA
21st Century Tank Girl Hc
All New X-Men Hc Vol 03
Batman 66 Hc Vol 04
Batman Vs Superman Tp
Big Man Plans Tp
Chew Omnivore Ed Hc Vol 05
Deadpool By Posehn And Duggan Hc Vol 04
Do Androids Dream Of Electric Sheep Omnibus Tp
Doctor Who 11th Hc Vol 03 Conversion
Donald Duck Diabolical Duck Avenger Tp
Dragon Ball 3in1 Tp Vol 11
Earth 2 Worlds End Tp Vol 02
Ghostbusters Get Real Tp
God Hates Astronauts Tp Vol 03
Grant Morrison's 18 Days Tp Vol 01 War Begins
Green Lantern #47
Guardians Of Infinity #1
Harrow County Tp Vol 01 Countless Haints
New Lone Wolf And Cub Tp Vol 07
Ninjak Tp Vol 02 Shadow Wars
Pareidolia Tp
Private Eye Dlx Ed Hc
Rat Queens Dlx Hc Vol 01
Space Riders Tp Vol 01 Vengeful Universe
Spider-Verse Warzones Tp
Strain Tp Vol 06 Night Eternal
TMNT Casey And April Tp
TOYS
Marvel Select Dr Strange Af
Sailor Moon Sailor V S.H.Figuarts Af
Sons Of Anarchy 6in Jax Teller Samcro Af
ODDS AND ENDS
Batman Animated Series Harley Quinn Bust
DC Comics Batgirl Statue
DC Superhero Chess Fig Coll Mag #96 Young Superman