It's Halloween! You've probably already got your costume on! Take a second to check out what's coming out this week!
Holy crap…tomorrow's November already…
Do You Get Our EMail Newsletter Every Monday?
Sing up over HERE and get updates every Monday afternoon and help break up those early in the week doldrums!

HOLY CRAP THERE'S A TON OF NEW #1s THIS WEEK!
MARVEL COMICS
(W) Joe Caramagna (A) Ron Lim, Wellington Alves (CA) Kalman Andrasofszky
DARK HORSE COMICS
(W) Mike Mignola, Christopher Golden (A) Patric Reynolds (CA) David Palumbo
Forty years after disaster left Lower Manhattan submerged in thirty feet of water, children have begun disappearing below the surface. In this new series, Joe Golem hunts the terrifying creature that has been pulling children into the depths of the canals.
NOW HERE'S THE FULL LIST!
If you want a full visual list of everything click this link whydonthca (tho this might not update til Monday or something)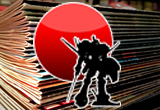 (the following list of comics reflects all the comics coming into both locations. If there's something on this list that's not in stock at your favorite BNW location do not hesitate to ask for us to order it for you!)
COMICS AND MAGAZINES
Aliens Vampirella #3 (OF 6)
Amazing Spider-Man #3
Angel And Faith Season 10 #20
Angry Birds Super Angry Birds #3 (OF 4)
Atomic Robo & The Ring Of Fire #3 (OF 5)
Avengers Vs Infinity #1
Axcend #2
Barb Wire #5
Bat Mite #6 (OF 6)
Batman And Robin Eternal #5
Batman Arkham Knight #10
Black Science #17
Bobs Burgers Ongoing #5
Call Of Duty Black Ops III #1 (OF 6)
Charmed Season 10 #13
Citizen Jack #1
Contest Of Champions #2
Dark Corridor #4
Deadpool #1
Detective Comics #46
Doctor Strange #2
Doctor Who 11th Year Two #2
Doctor Who 8th #1 (OF 5)
Drax #1
Exodus Life After #1
Extraordinary X-Men #1
GFT Grimm Fairy Tales #116
Grant Morrisons 18 Days #5
Green Arrow #46
Green Lantern #46
Hangman #1
Harley Quinn & Power Girl #5 (OF 6)
Heavy Metal #277
Hercules #1
Howard The Duck #1
Invincible Iron Man #3
James Bond #1
Joe Golem Occult Detective #1
John Flood #4
Johnny Red #1 (OF 8)
Justice League Darkseid War Flash #1
Justice League Darkseid War Superman #1
Klaus #1
Knights Of The Dinner Table #225
Lara Croft Frozen Omen #2 (OF 5)
Lazarus #20
Legend Of Oz Wicked West #2
Lobo #12
Marvel Universe Guardians Of Galaxy #2
Max Ride #1 (OF 5)
Mickey Mouse #6
Midnighter #6
Miracleman By Gaiman And Buckingham #4
Monstress #1
Mortal Kombat X #12
My Little Pony Friends Forever #22
Nailbiter #17
Ninjak #9
Nova #1
October Faction #10
Pacific Rim Tales From The Drift #1
Paper Girls #2
Rasputin #10
Regular Show #29
Saints #2
Scooby Doo Team Up #13
Sensation Comics Featuring Wonder Woman #16
Sex #25
Sherlock Holmes 7 Per-Cent Solution #4 (OF 5)
Sonic Super Digest #14
Spider-Gwen #0
Star Trek New Visions Hollow Man
Star Wars #1 7th Ptg
Star Wars #11
Star Wars #2 6th Ptg
Star Wars #3 4th Ptg
Star Wars #6 3rd Ptg
Stray Bullets Sunshine & Roses #9
Survivors Club #2
Train Called Love #2 (OF 10)
Transformers More Than Meets Eye #46
Ufology #6 (OF 6)
Uncanny X-Men #600
Unfollow #1
Velvet #12
Vision #1
We Stand On Guard #5
Woods #17
TRADE PAPERBACKS, GRAPHIC NOVELS, HARDCOVERS AND MANGA
Age Of Apocalypse Tp
Archie Vs Predator Hc
Batman Arkham Two Face Tp
Blade Undead By Daylight Tp
Bobs Burgers Medium Rare Tp
Copperhead Tp Vol 02
Crossed Tp Vol 14
George Romeros Empire Of Dead Tp Act Three
Hawkeye Tp Vol 05 All New Hawkeye
Imperium Tp Vol 02 Broken Angels
Invincible Hc Vol 10 Ultimate Coll
Jojos Bizarre Adv Battle Tendency Hc Vol 01
KoDT Bundle Of Trouble Tp Vol 52
Luthor Tp
Robin Tp Vol 01 Reborn
Sandman Overture Deluxe Ed Hc
Star Trek New Adventures Tp Vol 02
Star Wars Kanan Tp Vol 01 Last Padawan
Star Wars Princess Leia Tp
Suiciders Hc Vol 01
Surface Tp Vol 01
TOYS
Aliens Power Loader Dlx Vehicle
ODDS AND ENDS
Batman Animated Series Batman Bust
DC Superhero Chess Fig Coll Mag #93 Guy Gardner
DC Superhero Chess Fig Coll Mag #94 Black Hand
DC Superhero Chess Fig Coll Mag #95 Orion White
GotG Baby Groot 1/1 Scale Premium Motion Statue
Marvel Chess Fig Coll Mag #44 Magik
Marvel Chess Fig Coll Mag #45 The Brood
Marvel Chess Fig Coll Mag #46 Lady Deathstrike
Marvel Fact Files Special #10 Ant-Man
Star Trek Starships Fig Mag #54
TMNT Donatello Pvc Fig