What's better on a fall afternoon that reading some comics? How about checking what's coming out on Wednesday! Here's the shipping list for the new comic day before Halloween! (10.28.15)

Do You Get Our EMail Newsletter Every Monday?

Sing up over HERE and get updates every Monday afternoon and help break up those early in the week doldrums!
GET READY FOR A LAST MIN HALLOWEEN IDEA!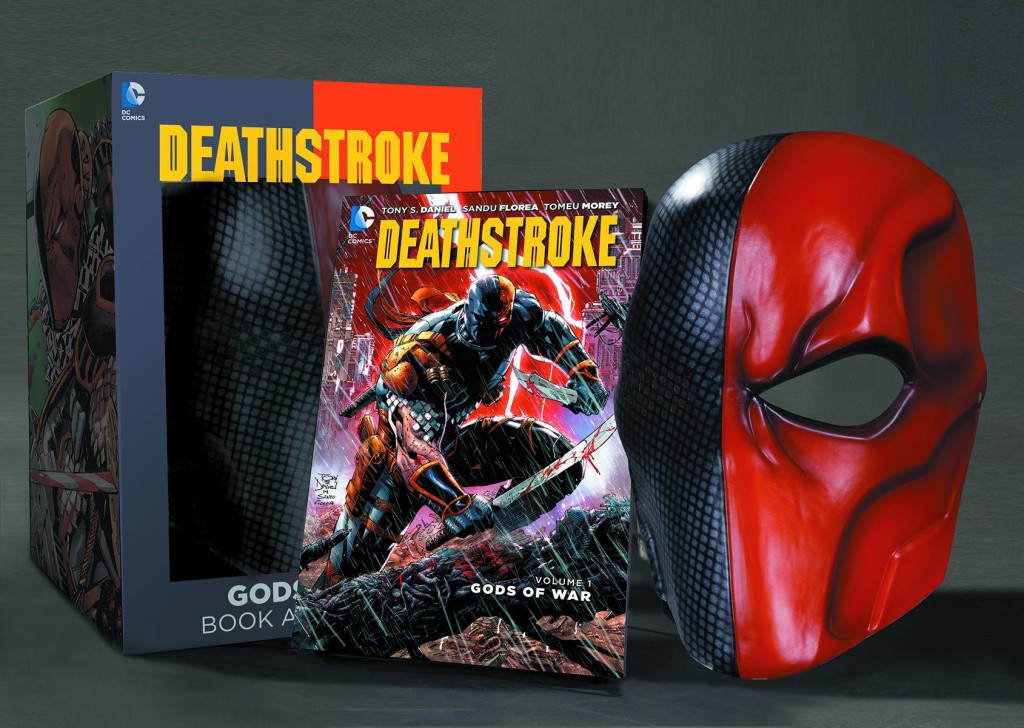 DEATHSTROKE BOOK AND MASK SET
DC COMICS
(W) Tony S. Daniel (A) Tony S. Daniel, Sandu Florea (CA) Tony S. Daniel
The latest book and mask set stars classic DC villain Deathstroke, and features a PVC mask plus DEATHSTROKE VOL. 1: GODS OF WAR TP, collecting issues #1-6 of the new, hit series!
STAR WARS MICRO COMICS!!!
Hot on the heels of that last Force Awakens trailer we're getting these little micro comics! You know you want em!

STAR WARS MICRO COMIC COLLECTORS PACKS
IDW PUBLISHING
A long time ago in a galaxy far, far away… Star Wars changed the film industry forever! The Star Wars Micro Comic Collector Packs celebrate one of the greatest films off all-time with a special set of throwback collectibles that will capture imaginations all over again. Each foil pack includes a mini-replica of the original 1977 Marvel comic adaptation of the film as well as a 3-D poster, complete with Star Wars branded 3-D glasses, and one of 36 different Star Wars comic cards with puzzle backs!
IN NOVEMBER! 1st EVER LCS DAY IS COMING!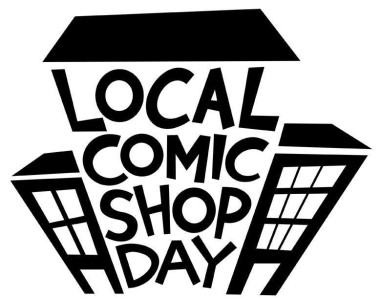 What's Local Comic Shop Day!?
"Local Comic Shop Day™ is a new event designed to call attention to locally owned independent comic book specialty stores, celebrating their unique and vital role in being the primary fire-starters of pop culture. The first Local Comic Shop Day™ will be Saturday, November 28th, two days after Thanksgiving and coinciding with the day American Express has labeled "Small Business Saturday."
Participating retailers will sell exclusive releases from participating publishers. Some items offered will be limited editions, others will be "first day of release" items debuting on LCSD, released on that Saturday – outside of the traditional Wednesday routine. The goal of Local Comic Shop Day™ is to jump start the holiday buying season for storefront comics specialty retailers while also giving comics fans more of what they most desire."
MORE INFO:
our FACEBOOK EVENT is OVER HERE

COMICS!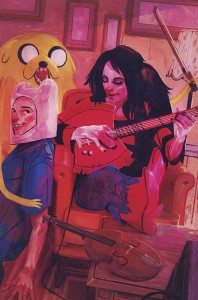 ADVENTURE TIME 2015 SPOOOKTACULAR #1
BOOM! STUDIOS
(W/A) Hanna K. (CA) Chrystin Garland
What's to Love: There's no better way to celebrate Halloween than with a self-contained story about Marceline the Vampire Queen set during the… summer? Ah well, you get the idea! What's even better is that this one-shot is written and illustrated by Hanna K., a storyboard artist for the Adventure Time animated series!
What It Is: If you've ever wondered what Marceline was like before she became a vampire, here's your chance to find out! In this oversized, self-contained tale that takes place before she was "turned," we learn all about Marceline's backstory and find out how she became the Vampire Queen she is today!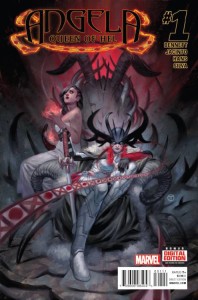 ANGELA QUEEN OF HEL #1
MARVEL COMICS
(W) Marguerite Bennett (A) Aaron Kim Jacinto, Stephanie Hans
HEL HATH A NEW FURY.
Stolen from ASGARD, exiled from HEVEN, and robbed of SERA, her greatest companion – ANGELA plunges into the depths of blackest HEL to save her friend…and once there, the lost princess of Asgard will carve out a realm of her very own. All hail ANGELA, THE NEW QUEEN OF HEL!
Rated T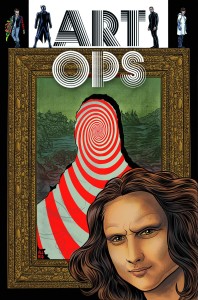 ART OPS #1

DC COMICS
(W) Shaun Simon (A/CA) Michael Allred
In this new series by Shaun Simon, co-writer (with Gerard Way) of The True Lives of the Fabulous Killjoys, and legendary artist Michael Allred (iZOMBIE), art not only imitates life, it becomes it! When rogue figures from famous works of art come to life and escape their frames, it's up to Reggie Riot and the agents of Art Operatives to track them down before they wreak havoc on the unsuspecting public. But Reggie has secrets of his own that may affect his ability to interact with these living works of art—and he wants no part in the agency his mother ran before him. Pop culture will never be the same.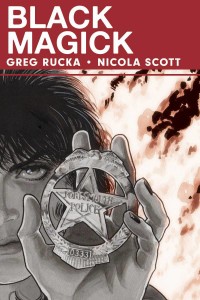 BLACK MAGICK #1

IMAGE COMICS
(W) Greg Rucka (A/CA) Nicola Scott
The hammer falls this Halloween!  From New York Times bestselling and Eisner Award-winning writer GREG RUCKA (LAZARUS, Stumptown, Gotham Central) and superstar artist NICOLA SCOTT (Birds of Prey, Secret Six, Earth 2)! Detective Rowan Black works robbery/homicide for the Portsmouth PD, but her greatest mystery is the  truth about herself…both who she has been, and who she will become. Yet there are others in Rowan's world with very long memories, and the power that one person holds, another will always covet. PLUS, each issue also features an all-new work of original fiction by GREG RUCKA! A new gothic-noir ongoing series about legacy,  destiny, redemption…and the price of magic.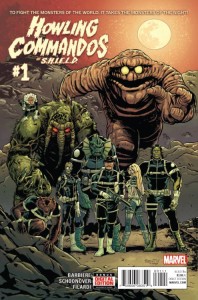 HOWLING COMMANDOS OF SHIELD #1
MARVEL COMICS
(W) Frank Barbiere (A/CA) Brent Schoonover
Hidden deep beneath AREA 13 lies the clandestine headquarters of S.T.A.K.E.–a top secret division of S.H.I.E.L.D. housing aliens, mythical beasts, and all manner of extra-normal entities. Under the command of legendary soldier DUM DUM DUGAN, these monsters step out of the shadows and defend the world against supernatural threats too dangerous for normal men as THE ALL-NEW, ALL-DIFFERENT HOWLING COMMANDOS OF S.H.I.E.L.D.!
Rated T
JUSTICE LEAGUE DARKSEID WAR BATMAN #1
DC COMICS
(W) Peter J. Tomasi (A) Fernando Pasarin (CA) Francis Manapul
As the Darkseid War rages on, Batman's role in Gotham City–and the world-alters drastically as he's forced to accept his new role as a God of Knowledge.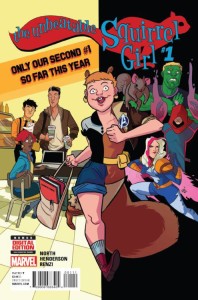 UNBEATABLE SQUIRREL GIRL #1
MARVEL COMICS
(W) Ryan North (A/CA) Erica Henderson
Galactus. Thanos. M.O.D.O.K. With her unique combination of wit, empathy, and totally kick-butt squirrel powers, Doreen Green — aka The Unbeatable Squirrel Girl — has taken ALL these chumps down! Alongside her friends Tippy-Toe (a squirrel) and Nancy (a regular human with no powers whatsoever — they checked), Squirrel Girl is all that stands between the Earth and total destruction! Sometimes. Other times there's no threats and she's just a regular computer science student. That's an adventure too though!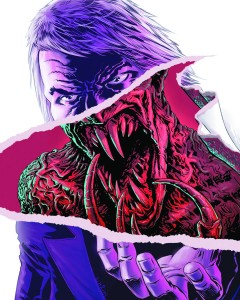 WES CRAVEN COMING OF RAGE #1 (OF 5)
LIQUID COMICS LLC
(W) Wes Craven, Steve Niles (A/CA) Francesco Biagini
From horror icon Wes Craven, director of Scream and Nightmare On Elm Street comes his first comic book series. Wes Craven writes the series with Steve Niles, bringing two horror masters together for the first time. Says Craven: "About a year ago I had the beginning of an unwritten joke come into my head: A Vampire, a Werewolf and a Zombie walk into a bar… Just that. My imagination went crazy thinking about what could happen when three such impossibly different characters were thrown together. I met with comic book legend Steve Niles. We hit it off, and decided to work out the story of a very special young man's coming of age, and the two unlikely friends who helped him to survive it. After a bit of hard, fun work, a series of comic books were born, telling the story of how these three ended up on the run together, and how the central character, Ritchie, lost his innocence and became one of the most powerful vampires in the world."
BOOKS!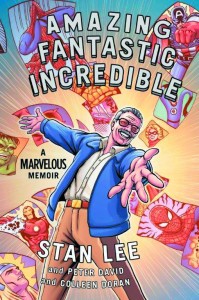 AMAZING FANTASTIC INCREDIBLE MARVELOUS MEMOIR GN
TOUCHSTONE
(W) Stan Lee, Peter David (A/CA) Colleen Doran
In this gorgeously illustrated, full-color graphic memoir, Stan Lee – the comic book legend and co-creator of Spider-Man, the X-Men, the Avengers, the Incredible Hulk, and a legion of other Marvel superheroes – shares his iconic legacy and the story of how modern comics came to be. Stan Lee is a man who needs no introduction. He has been the leading creative force behind Marvel Comics, and has brought to life some of the world's best-known heroes and most infamous villains throughout his career. Lee put the human in superhuman and in doing so, created a new mythology for the twentieth century. In this beautifully illustrated graphic memoir, illustrated by Colleen Doran, Lee tells the story of his life with the same wit, energy, and offbeat spirit that he brought to the world of comics. Moving from his impoverished childhood in Manhattan to his early days writing comics, through his military training films during World War II and the rise of the Marvel empire in the 1960s to the current resurgence in movies, Amazing Fantastic Incredible documents the life of a man and the legacy of an industry and career. This funny, moving, and honest memoir is a must-have for collectors and fans of comic books and graphic novels of every age.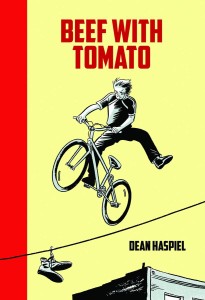 BEEF WITH TOMATO GN

ALTERNATIVE COMICS
(W/A/CA) Dean Haspiel
A native New York bruiser escapes from Alphabet City to make a fresh start in Carroll Gardens, Brooklyn, only to face a new strain of street logic. Dean Haspiel returns to his semi-autobiographical roots and explores the emotional truths between prime and primate. The follow up to Haspiel's Opposable Thumbs.
GHOSTS AND GIRLS OF FICTION HOUSE HC
IDW PUBLISHING
(W) Various (A) Matt Baker & Various (CA) Maurice Whitman
The publisher Fiction House was infamous for what anti-comics crusader Dr. Fredric Wertham called "headlight comics," i.e. comics featuring the ample female bosom. The Pre-Code publisher used their buxom heroines to star in jungle comics, science fiction tales, and scary GHOST STORIES!
The Chilling Archives of Horror Comics series curates the sexiest and scariest of these poltergeist-infused Good Girl Art comics in a pulse-pounding tome! Your hair will stand on end and at the same time your toes will curl!
NOW HERE'S THE FULL LIST!
If you want a full visual list of everything click this link whydonthca (tho this might not update til Monday or something)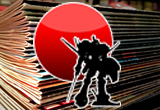 (the following list of comics reflects all the comics coming into both locations. If there's something on this list that's not in stock at your favorite BNW location do not hesitate to ask for us to order it for you!)
COMICS AND MAGAZINES
Adventure Time 2015 Spoooktacular #1
All Star Section 8 #5 (OF 6)
Angela Queen Of Hel #1
Aquaman #45
Arcadia #6
Art Ops #1
Batgirl #45
Batman 66 #28
Batman And Robin Eternal #4
Betty & Veronica Jumbo Comics Digest #238
Black Hood #6
Black Magick #1
Book Of Death #4 (OF 4)
Captain America Sam Wilson #2
Chew #51
Chewbacca #2 (OF 5)
Colder Toss The Bones #2 (OF 5)
Conan The Avenger #19
Creepy Comics #22
Crossed Badlands #88
Cyborg #4
Deadpool Vs Thanos #4 (OF 4)
Deathstroke #11
Fight Club 2 #6
Flash #45
From Under Mountains #2
GFT Van Helsing Vs Dracula #3 (OF 5)
God Is Dead #44
Gotham By Midnight #10
Grayson #13
Halo Escalation #23
He Man The Eternity War #11
Hellboy & BPRD 1953 Phantom Hand & Kelpie
House Of M #4
Howling Commandos Of Shield #1
Island #4
IXth Generation #6
John Carter Warlord #12
Justice League 3001 #5
Justice League Darkseid War Batman #1
Kanan #7
Lady Mechanika Tablet Of Destinies #6 (OF 6)
Manifest Destiny #18
Mercury Heat #5
New Avengers #2
New Suicide Squad #13
Odyc #8
Over The Garden Wall #3
Pastaways #7
Plants Vs Zombies Garden Warfare #1 (OF 3)
Previews #326 November 2015
(MARVEL Previews November 2015 Extras)
Prez #5 (OF 6)
Revival #34
Rick & Morty #7
Robin Son Of Batman #5
Rumble #8
Sandman Overture #6 Special Edition
Savage Dragon #208
Secret Wars Official Guide Of Marvel Multiverse #1
Sesame Street Another Sunny Day
Shrinking Man #4 (OF 4)
Simpsons Comics Explosion #2
Sinestro #16
Skylanders Superchargers #1
Sonic Universe #81
Spawn #257
Spider-Man 2099 #2
Spire #4 (OF 8)
Spread #11
Stumptown V3 #8
Superman #45
Theyre Not Like Us #9
TMNT Ongoing #51
Tomarts Action Figure Digest #208
Transformers Redemption
Unbeatable Squirrel Girl #1
Vertigo Quarterly SFX #3
Walt Disney Comics & Stories #724
We Are Robin #5
Wes Craven Coming Of Rage #1 (OF 5)
What If Infinity Dark Reign #1
Where Monsters Dwell #5 (OF 5)
Wilds End Enemy Within #2 (OF 4)
TRADE PAPERBACKS, GRAPHIC NOVELS, HARDCOVERS AND MANGA
Amazing Fantastic Incredible Marvelous Memoir Gn
Art Of Horror Illustrated History Hc
Avengers Time Runs Out Tp Vol 02
Avengers Ultron Forever Tp
Batman Adventures Tp Vol 03
Batman War Games Tp Vol 01
Beef With Tomato Gn
Casanova Acedia Tp Vol 01
Deathstroke Book And Mask Set
Doc Savage New Adv Sc Vol 10 Sinister Shadow
Empire Tp Uprising
Fables Deluxe Edition Hc Vol 11
Fables The Wolf Among Us Tp Vol 01
Fear & Loathing In Las Vegas Hc
Gantz Tp Vol 37
Ghosts And Girls Of Fiction House Hc
Green River Killer A True Detective Story Tp
Guardians Of Galaxy By Jim Valentino Tp Vol 03
Guardians Team-Up Tp Vol 01 Guardians Assemble
Injustice Gods Among Us Year Three Hc Vol 01
Injustice Gods Among Us Year Two Tp Vol 02
Junji Itos Cat Diary Yon & Mu Gn Vol 01
Mantle Tp Vol 01
Nova Tp Vol 06 Homecoming
Princeless Tp Vol 04 Be Yourself
Shaft Complicated Man Tp
Silk Tp Vol 00 Life And Times Of Cindy Moon
Sword Art Online Novel Progressive Vol 03
TOYS
Batman Animated NBA Robin Af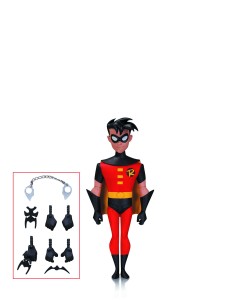 Batman Arkham Knight Nightwing Af
ODDS AND ENDS
Star Wars Micro Comic Collectors Packs