A whole lot of comics news is about to hit the internet courtesy of New York Comic Con…if you're going have fun! If you're not check this list out before you get swamped in new comics info! Here's what'll be on our shelves this week!
We've still got Zendikar packs!!!

Don't forget we've got Battle for Zendikar packs!
NEXT WEEKEND! SIGNING IN WILLOW GROVE!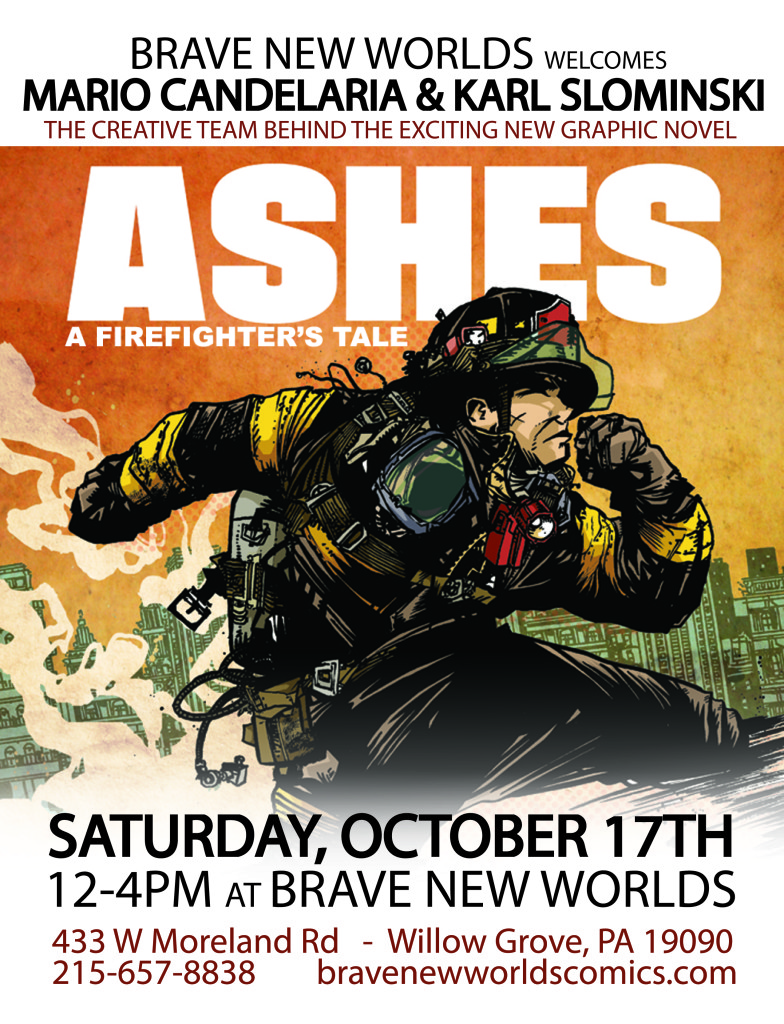 More details will be made available as we get them but there will be a signing in Willow Grove on Saturday October 17th from 12-4pm for the book Ashes A Firefighter's Tale (which is out October 7th!)!
IN NOVEMBER! 1st EVER LCS DAY IS COMING!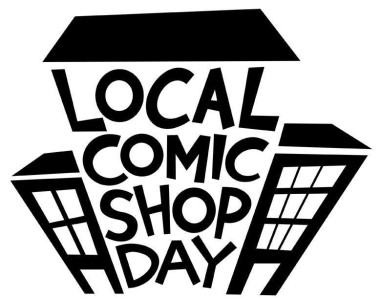 What's Local Comic Shop Day!?
"Local Comic Shop Day™ is a new event designed to call attention to locally owned independent comic book specialty stores, celebrating their unique and vital role in being the primary fire-starters of pop culture. The first Local Comic Shop Day™ will be Saturday, November 28th, two days after Thanksgiving and coinciding with the day American Express has labeled "Small Business Saturday."
Participating retailers will sell exclusive releases from participating publishers. Some items offered will be limited editions, others will be "first day of release" items debuting on LCSD, released on that Saturday – outside of the traditional Wednesday routine. The goal of Local Comic Shop Day™ is to jump start the holiday buying season for storefront comics specialty retailers while also giving comics fans more of what they most desire."
MORE INFO:
our FACEBOOK EVENT is OVER HERE
90's ANIMATED TOY ACTION!
This week sees the release of more Batman Animated Series figures!
DC COMICS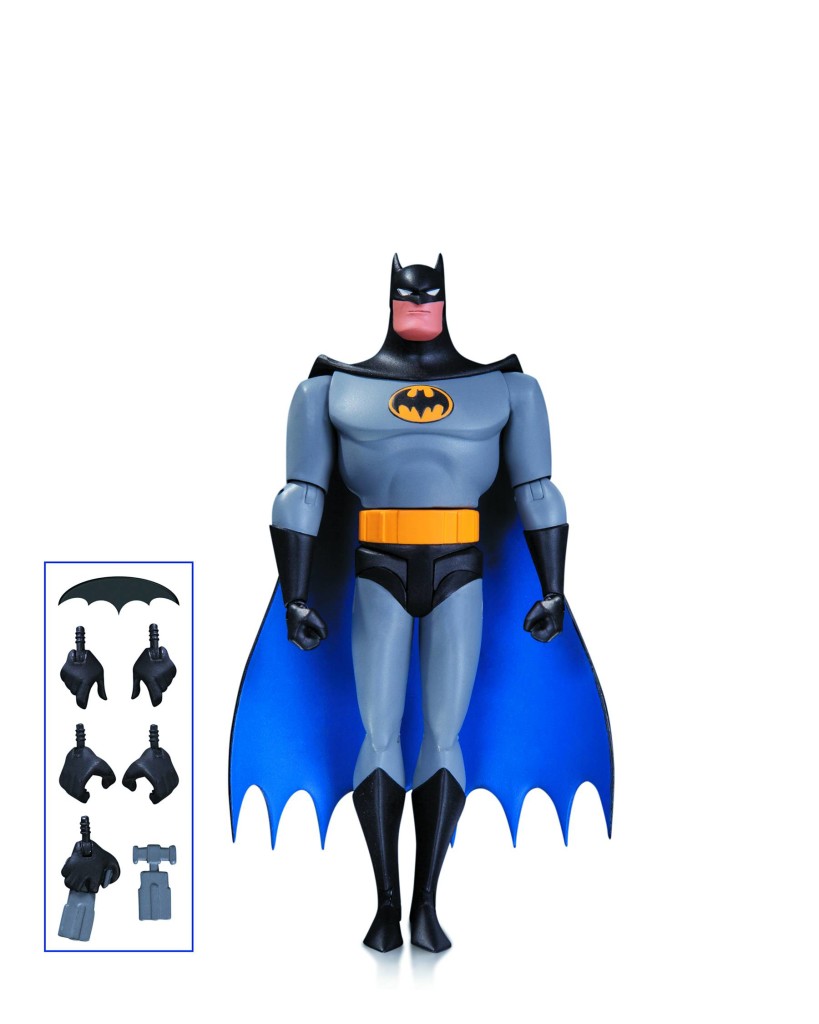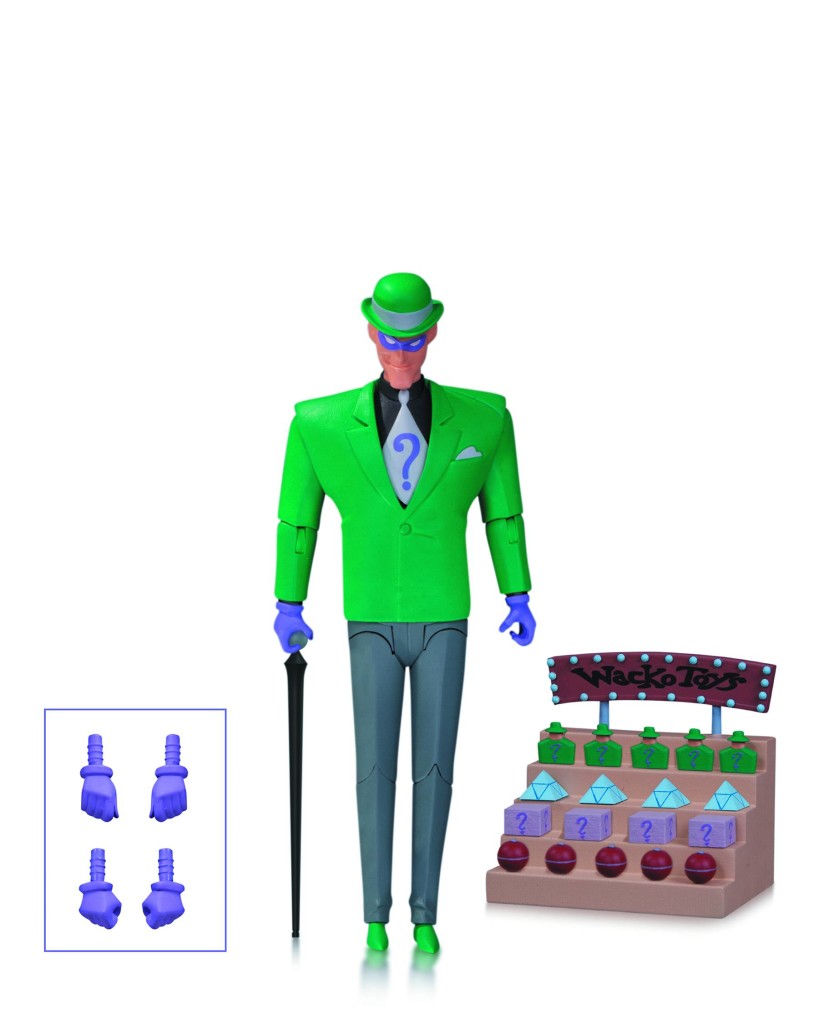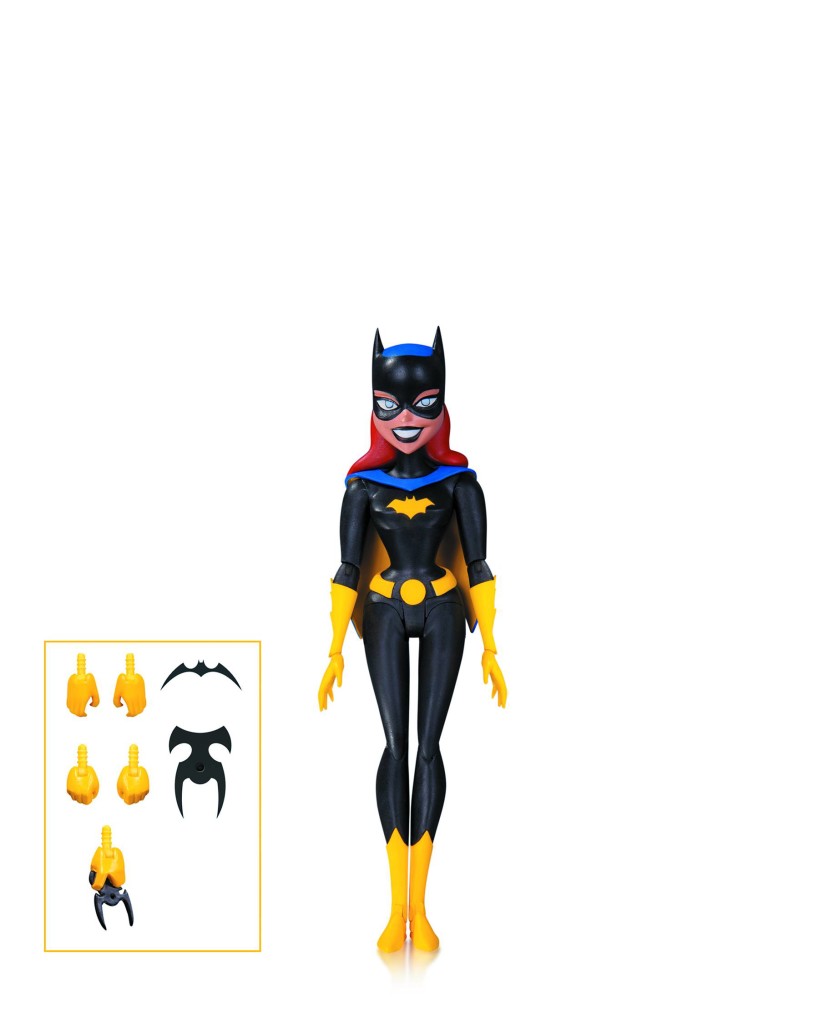 OTHER NON-90's TOYS!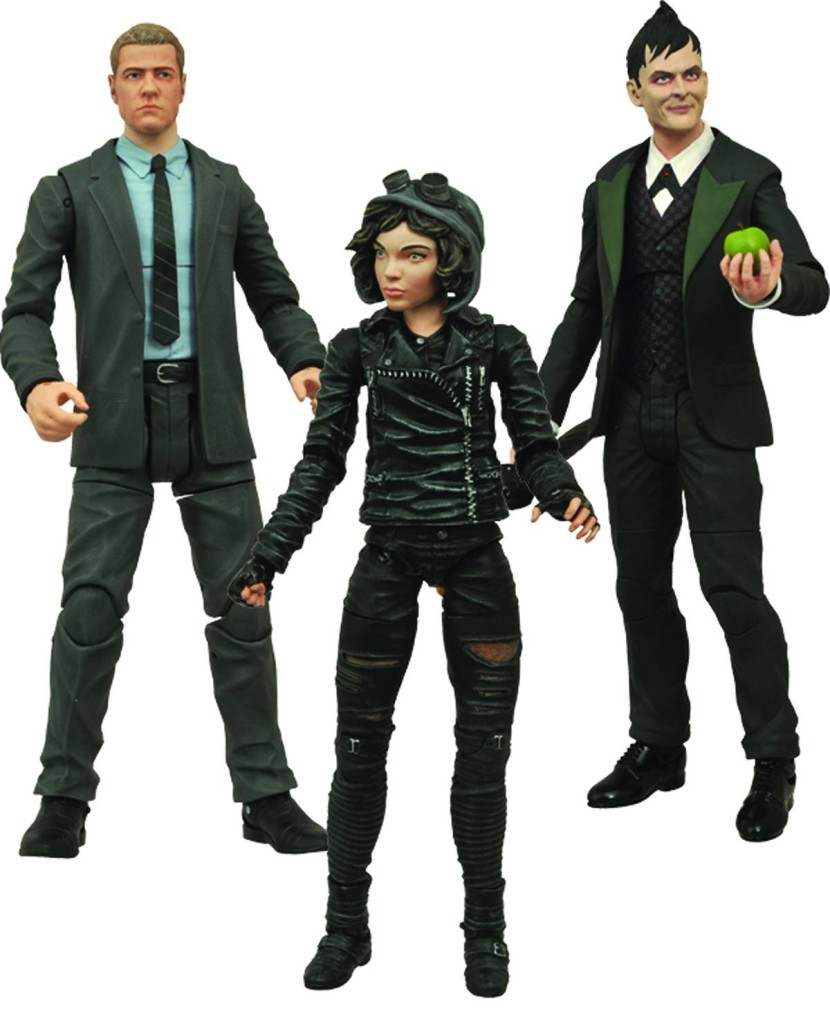 DIAMOND SELECT TOYS LLC
A Diamond Select Toys release! One of the hottest shows on TV is Gotham, a look at the crime-ridden streets of Batman's hometown. Now, the hit show is an all-new line of Select action figures! Each 7-inch scale figure comes with character-specific accessories, as well as a deluxe diorama base representing a location in Gotham City: The Penguin comes with a pier, Jim Gordon comes with an alleyway, and Selina Kyle comes with a fire escape – connect Jim and Selina's bases to form a larger scene! Each figure features approximately 16 points of articulation and comes packaged in the famous display-ready Select packaging, with spine art for easy shelf reference. Sculpted by Gentle Giant!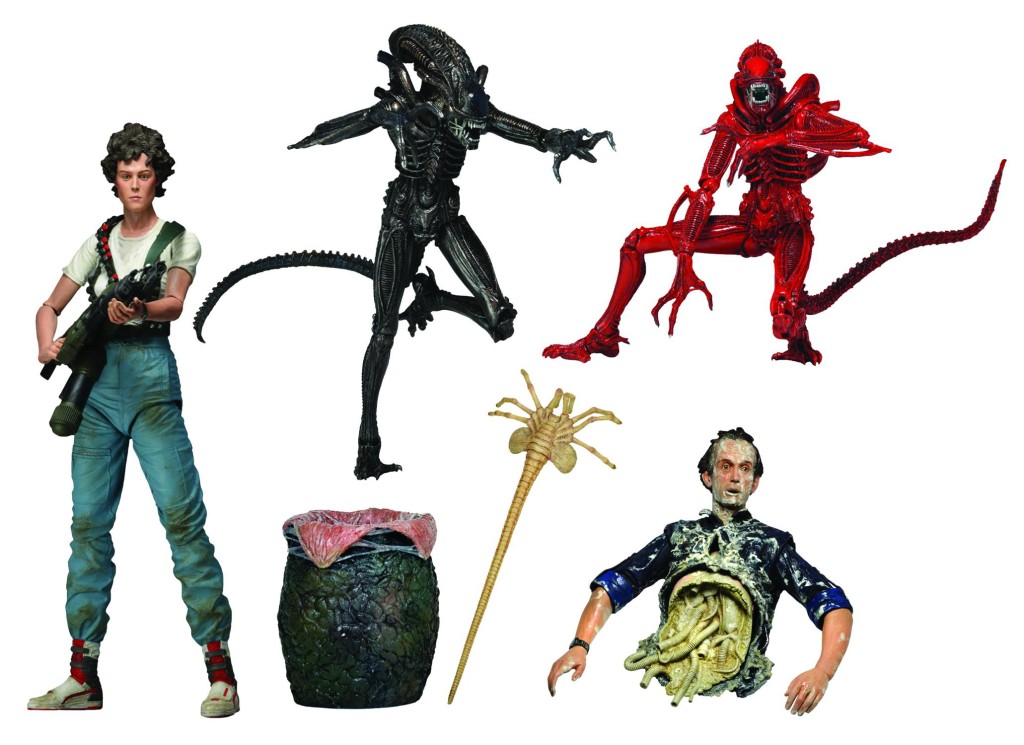 NECA
WHOA! MORE #1s TO CHECK OUT!
TITAN COMICS
(W) Anthony Del, Conor McCreery (A/CA) Neil Edwards
Charlotte de la Cruz is overeducated and underemployed, wasting her time in a dead-end job in San Diego, and spending her free time chasing down conspiracy theories on the dark side of the internet. When a real-life conspiracy crashes into her life, she's pulled into the orbit of the Assassins, a mysterious organisation of principled killers with roots stretching back thousands of years – and users of the stolen Animus technology, which allows them to experience the memories of their ancestors as if they were there! Charlotte has a secret in her blood… the genetic memory of an ancestor who was in Salem at the time of the infamous witch trails: Tom Stoddard, an Assassin who witnessed a dark act with repercussions for the present day! As Charlotte is trained in the Assassins' art, and as she begins to investigate the life of her ancestor… the forces of the Templar Order move against her. Will Charlotte learn the skills she needs to survive, and the truth she needs to prove her worth – before the Templars silence her forever?!
NOW HERE'S THE FULL LIST!
If you want a full visual list of everything click this link whydonthca (tho this might not update til Monday or something)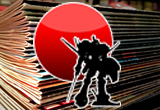 (the following list of comics reflects all the comics coming into both locations. If there's something on this list that's not in stock at your favorite BNW location do not hesitate to ask for us to order it for you!)
COMICS AND MAGAZINES
A-Force #5
Abe Sapien #27
Adventure Time #45
Alice Cooper Vs Chaos #2 (OF 6)
Assassins Creed #1
Bat Mite #5 (OF 6)
Batman #45
Batman And Robin Eternal #2
Batman Superman #25
Blood Feud #1 (OF 5)
Captain America Sam Wilson #1
Captain America White #3 (OF 5)
Catwoman #45
Chewbacca #1 (OF 5)
Civil War #5
Constantine The Hellblazer #5
Crossed Badlands #87
Crossed Plus 100 #10
DC Comics Bombshells #3
Deadpool Vs Thanos #3 (OF 4)
Diesel #2 (OF 4)
Earth 2 Society #5
East Of West #21
Eve Valkyrie #1 (OF 4)
Fables The Wolf Among Us #10
Faster Than Light #2
Figment 2 #2 (OF 5)
GI Joe Cobra World Order Prelude
God Is Dead #43
Goon In Theatre Bizarre #1
Guardians Of Galaxy #1
Harley Quinn #21
Harrow County #6
Hellbreak #7
Holy F*Cked #2 (OF 4)
I Hate Fairyland #1
Jem & The Holograms #8
Journey Star Wars Fase #3 (OF 4)
Justice League Of America #4
Justice League United #14
Lantern City #6 (OF 12)
Low #10
Lumberjanes Beyond Bayleaf #1
Mad Magazine #536
Marvel Universe Avengers Assemble Season Two #12
Marvel Zombies #4
Maxx Maxximized #24
Mickey Mouse #5
Mockingbird Shield 50th Anniv #1
Ms Marvel #19
New Avengers #1
Ninjak #8
Phonogram The Immaterial Girl #3 (OF 6)
Rebels #7
Red Hood Arsenal #5
Red Sonja Conan #3 (OF 4)
Rick & Morty #1 4th Ptg
Roche Limit Clandestiny #5
Savior #7
Scooby Doo Where Are You #62
Sex Criminals #13
Shadow Vol 2 #3
Sleepy Hollow Providence #3 (OF 4)
Spider-Gwen #1
Spider-Man 2099 #1
Spongebob Comics #49
Star Trek Green Lantern #4 (OF 6)
Starfire #5
Strange Fruit #2
Superman Lois And Clark #1
Swords Of Sorrow #6 (OF 6)
Twilight Children #1 (OF 4)
Uncanny Avengers #1
Uncle Scrooge #7
Unity #23
Vampirella Army Of Darkness #4 (OF 4)
Walking Dead #147
War Stories #13
Welcome Back #2
What If Infinity X-Men #1
Wicked & Divine #15
X-O Manowar #41
TRADE PAPERBACKS, GRAPHIC NOVELS, HARDCOVERS AND MANGA
Angel Season 6 Tp Vol 01
Battling Boy Fall Of House Of West Gn
Best Of Archie Comics 75 Years 75 Stories Tp
Big Guy & Rusty Boy Robot Hc Second Ed
Big Thunder Mountain Railroad Hc
Coffin Hill Tp Vol 03
DC Super Hero Super Baby Starter Library
Dead Drop Tp
Death Vigil Tp Vol 01
Fubar By The Sword Gn
Green Lantern A Celebration Of 75 Years Hc
Infinity War Aftermath Tp
Iscariot Hc
Jack Kirby Collector #50 Kirby Five Oh New Ptg
Jem And The Holograms Tp Vol 01 Showtime
Killing & Dying Hc
Lone Wolf & Cub Omnibus Tp Vol 10
Man Thing By Steve Gerber Complete Coll Tp Vol 01
Mortal Kombat X Tp Vol 02
Pablo & Jane And Hot Air Contraption Hc
Rat God Hc
Rocket Raccoon Tp Vol 01 A Chasing Tale
Samurai Omnibus Hc
Secret Identities Tp Vol 01
Sensation Comics Featuring Wonder Woman Tp Vol 02
Two Brothers Hc
X-Men Age Of Apocalypse Tp Vol 02 Reign
TOYS
Aliens Series 5 Af Asst
Arrow Tv Felicity Smoak Af
Batman Animated BAS Batman Af
Batman Animated BAS Riddler Af
Batman Animated NBA Batgirl Af
Gotham Select Af Asst
Marvel Mopeez Deadpool Plush Fig
Texas Chainsaw Massacre Ultimate 7in Af
ODDS AND ENDS
Attack On Titan Capsule Toys Ser 04
Batman 1966 To The Batmobile Maquette Diorama
Batman Black & White Statue Joker By Bermejo 2nd Edition