Pope weekend has come and gone…so has September! Welcome October and Hurrican Joaquin! Also this week's got comics for everyone! Let's check out the list!
Seriously this week has so many comics coming out that if there's nothing for you, well, maybe you don't like comics…but seriously there are so many comics and trades and stuff out this week it's nuts!

You'll need reading material this weekend…cause of the hurricane Jaoquin!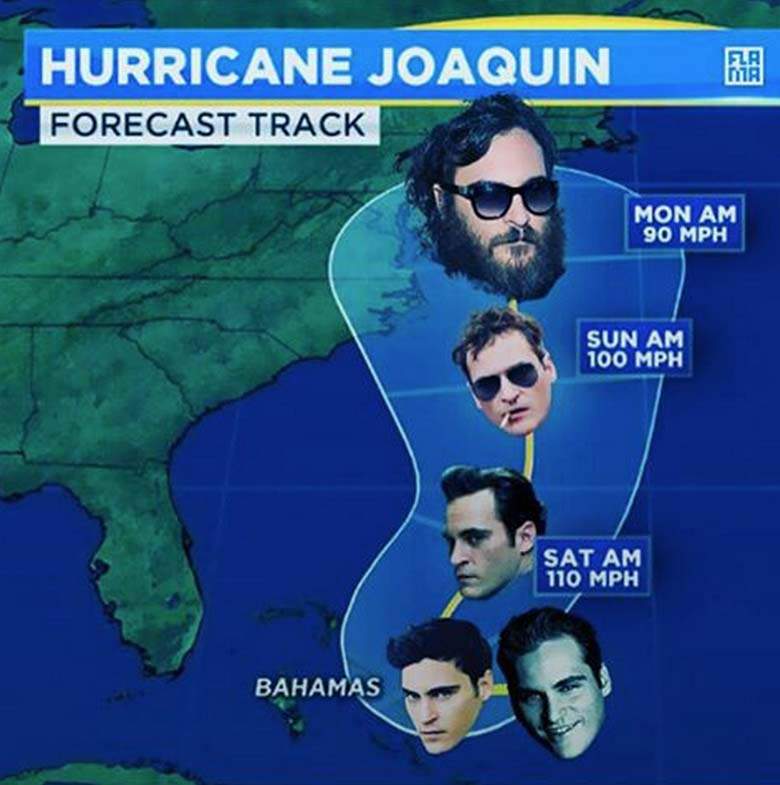 THIS WEEK! SIGNING IN OLD CITY!

On Wednesday October 7th swing into OC and meet the writer of the new Image series The Saints on the day the book hits shelves! Sean Lewis will be in the shop from noon until 2pm hanging out with us and promoting his new series so don't miss out!
NEXT WEEK! SIGNING IN WILLOW GROVE!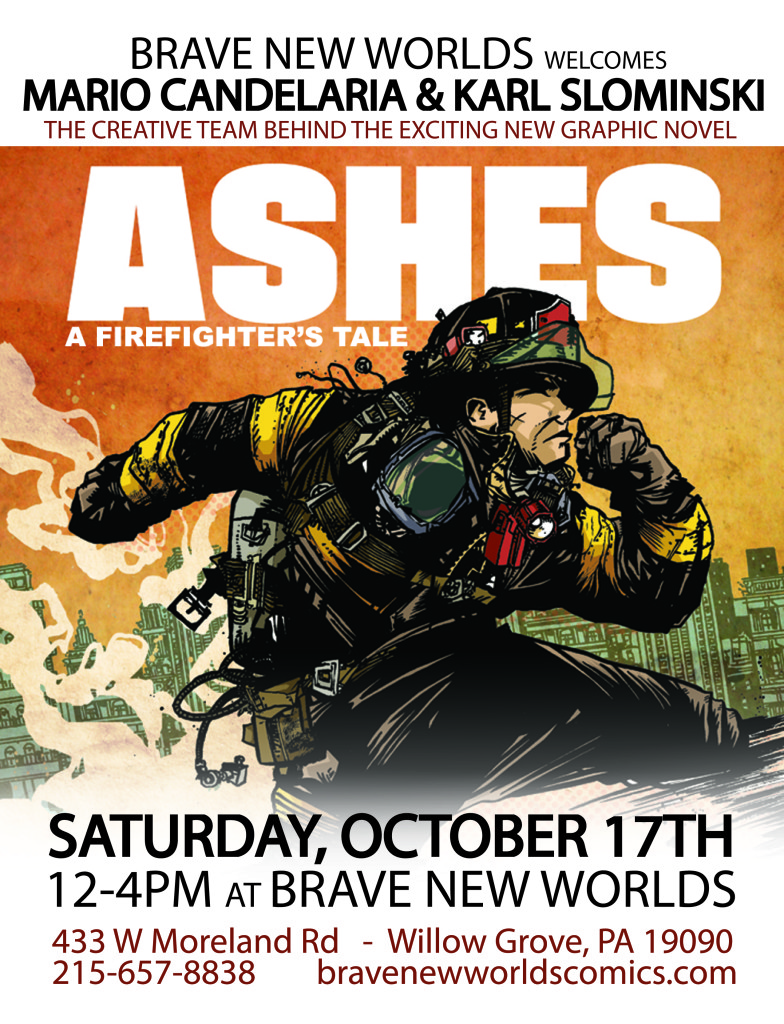 More details will be made available as we get them but there will be a signing in Willow Grove on Saturday October 17th from 12-4pm for the book Ashes A Firefighter's Tale (which is out October 7th!)!
IN NOVEMBER! 1st EVER LCS DAY IS COMING!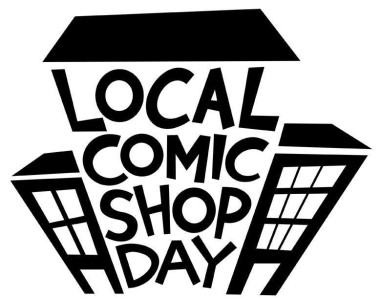 What's Local Comic Shop Day!?
"Local Comic Shop Day™ is a new event designed to call attention to locally owned independent comic book specialty stores, celebrating their unique and vital role in being the primary fire-starters of pop culture. The first Local Comic Shop Day™ will be Saturday, November 28th, two days after Thanksgiving and coinciding with the day American Express has labeled "Small Business Saturday."
Participating retailers will sell exclusive releases from participating publishers. Some items offered will be limited editions, others will be "first day of release" items debuting on LCSD, released on that Saturday – outside of the traditional Wednesday routine. The goal of Local Comic Shop Day™ is to jump start the holiday buying season for storefront comics specialty retailers while also giving comics fans more of what they most desire."
MORE INFO:
our FACEBOOK EVENT is OVER HERE
SERIOUSLY LOOK AT THESE #1s (AND A #0)!
MARVEL COMICS
(W/A) Various (CA) Mike Del Mundo
BOOM! STUDIOS
(W) Mike Carey (A/CA) Mike Perkins
TRADES FOR DAYS!
IMAGE COMICS
(W) Kelly Sue DeConnick (A) Valentine De, Robert Wilson (CA) Valentine De
HOLY CRAP! COMPENDIUM 3!!!
NOW HERE'S THE FULL LIST!
If you want a full visual list of everything click this link whydonthca (tho this might not update til Monday or something)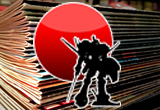 (the following list of comics reflects all the comics coming into both locations. If there's something on this list that's not in stock at your favorite BNW location do not hesitate to ask for us to order it for you!)
COMICS AND MAGAZINES
1602 Witch Hunter Angela #4
8house #4 Yorris Part One
Action Comics #45
Aliens Vampirella #2 (OF 6)
All New All Different Point One #1
Amazing Spider-Man #1
Angel And Faith Season 10 #19
Angry Birds Super Angry Birds #2 (OF 4)
Atomic Robo & The Ring Of Fire #2 (OF 5)
Avengers #0
Axcend #1
Barb Wire #4
Batman And Robin Eternal #1
Batman Arkham Knight #9
Batman Beyond #5
Bloodshot Reborn #7
Bobs Burgers Ongoing #4
CBLDF Liberty Annual 2015 #0
Charmed Season 10 #12
Cluster #8
Codename Baboushka: Conclave Of Death #1
Contest Of Champions #1
Copperhead #10
Cyborg #3
D4ve2 #2 (OF 4)
Dark Corridor #3
Dark Tower Drawing Of Three Lady Of Shadows #2
Darth Vader #10
Detective Comics #45
Doctor Strange #1
Doctor Who 11th Year Two #1
Drive #2 (OF 4)
Famous Monsters Of Filmland #282
Goon Once Upon A Hard Time #4 (OF 4)
Grant Morrisons 18 Days #4
Green Arrow #45
Green Arrow Annual #1
Green Lantern #45
Groot #5
Haunted Horror #19
Heroes: Vengeance #1 (OF 5)
Humans #8
Imperium #9
Injustice Gods Among Us Year Four #11
Invincible Iron Man #1
John Flood #3
Journey Star Wars Fase #2 (OF 4)
Jughead #1
Justice Inc Avenger #5
Knights Of The Dinner Table #22
Lara Croft Frozen Omen #1 (OF 5)
Lobo #11
Looney Tunes #227
Marvel Super Hero Spectacular #1
Marvel Universe Guardians Of Galaxy #1
Masks 2 #7 (OF 8)
Midnighter #5
Miracleman By Gaiman And Buckingham #3
Mortal Kombat X #11
My Little Pony Friends Forever #21
Nailbiter #16
October Faction #9
Old Man Logan #5
Omega Men #5
Paper Girls #1
Plutona #2
Popeye Classics Ongoing #39
Powers #5
Regular Show #28
Rick & Morty #4 2nd Ptg
Rowans Ruin #1
Saints #1
Secret Wars #6 (OF 9)
Sensation Comics Featuring Wonder Woman #15
Sherlock Holmes 7 Per-Cent Solution #3 (OF 5)
Siege #4
Southern Bastards #11
Spider-Island #5 (OF 5)
Star Wars #10
Star Wars Lando #5 (OF 5)
Starve #5
String Divers #3 (OF 5)
Surface #4
Survivors Club #1
Telos #1
The Devilers #7 (OF 7)
TMNT Ongoing #50
Train Called Love #1 (OF 10)
Transformers Robots In Disguise Animated #3
Transformers Vs Gi Joe #9
We Stand On Guard #4
What If Infinity Inhumans #1
What If Infinity Thanos #1
X-Files Season 11 #3
TRADE PAPERBACKS, GRAPHIC NOVELS, HARDCOVERS AND MANGA
Astro City Private Lives Tp
Batman Eternal Tp Vol 03
Batman The Road To No Mans Land Tp Vol 01
Bitch Planet Tp Vol 01 Extraordinary Machine
Convergence Hc
Deadly Class Tp Vol 03 The Snake Pit
Deadpool By Posehn And Duggan Hc Vol 03
Doctor Who 12th Hc Vol 02
Edward Scissorhands Tp Vol 02 Whole Again
Ei8ht Tp Vol 01
He Man The Eternity War Tp Vol 01
Human Body Theater Gn
Injection Tp Vol 01
Ivar Timewalker Tp Vol 02 Breaking History
Jim Hensons Dark Crystal Hc Vol 03 Creation Myths
Jupiters Circle Tp Vol 01
Lumberjanes Tp Vol 02
Marvel Legacy Of Jack Kirby Slipcase Hc
Marvel Super Hero Contest Of Champions Tp Vol 01
Monster Tp Vol 06 Perfect Ed Urasawa
My Little Pony Friendship Is Magic Tp Vol 08
Outcast By Kirkman & Azaceta Tp Vol 02
Rock & Roll Biographies Primus
Secret Six Tp Vol 03 Cats Cradle
Sherlock Holmes And The Necronomicon Hc
Star Wars Darth Vader Tp Vol 01 Vader
Star Wars Marvel Covers Hc Vol 01
Star Wars Tp Vol 01 Skywalker Strikes
Story Of My Tits Gn
Trick R Treat Days Of Dead Gn
Uber Tp Vol 05
Walking Dead Compendium Tp Vol 03
TOYS
Batman Arkham Knight Play Arts Kai Harley Quinn
Dbz Super Saiyan Son Goku S.H.Figuarts Af
Marvel Select Green Goblin Af (RESTOCK!)
Marvel Select Spider-Woman Af (RESTOCK!)
Pop Dbz Goku Glow In The Dark Vinyl Fig
Terminator 2 Ultimate T-800 7in Af
ODDS AND ENDS
BTTF Time Machine Mark I Car
TMNT Michelangelo Pvc Fig
TMNT Raphael Pvc Fig