POPE WEEKEND IS UPON US! Sling some spells in Willow Grove and brave (new worlds) the crowds in Old City for comics and Pope bobbleheads all weekend long!

TOMORROW IS (TECHNICALLY) BATMAN DAY!
We should be doing more but with the whole World Meeting of Families and The POPE coming all the way from Italy we're not sure how things will go in our fair city…soooo we'll have some freebies and stuff like that but that is if you can even get to our Old City shop! Willow Grove will be hosting Magicians (Magic the Gathering players not David Blaines) but should be more prone to people arriving in costumes or what not. If you do make it in we'll have something for you tho!
Now more on the POPE
THE POPE COMES TO BNW!

#openinPHL
Willow Grove will be open during the Pope's visit to Philly and playing, as mentioned above, tons of MtG. Our Old City shop should be open, we're right in the thick of it, tho maybe call ahead of your visit b/c we're kind of playing the weekend by ear…sorta treat it like those snowstorms we get sometimes… Anyway here's to hoping it's not too crazy around here.
WHILE THE POPE'S HERE YOU COULD BE GOING BACK TO ZENDIKAR!
Get away from the craziness in Center City and join us at our Willow Grove Location on September 25th-27th for 3 Pre-release events featuring the newest Magic the Gathering set.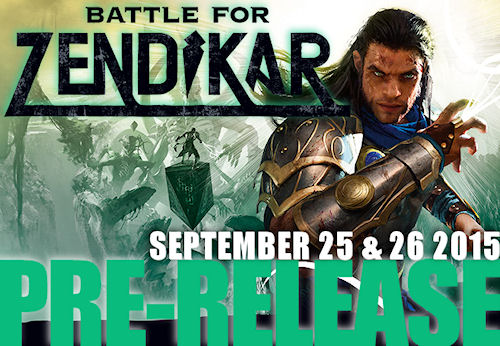 Friday 9/25/15 (into Saturday) @Midnight
Saturday 9/26/15 @ Noon
Sunday 9/27/15 @ Noon
There's plenty more info OVER HERE in the post about this event! Some sorta Vancouver rule will be in effect…ya got me what that is tho…
SIGNING IN WILLOW GROVE!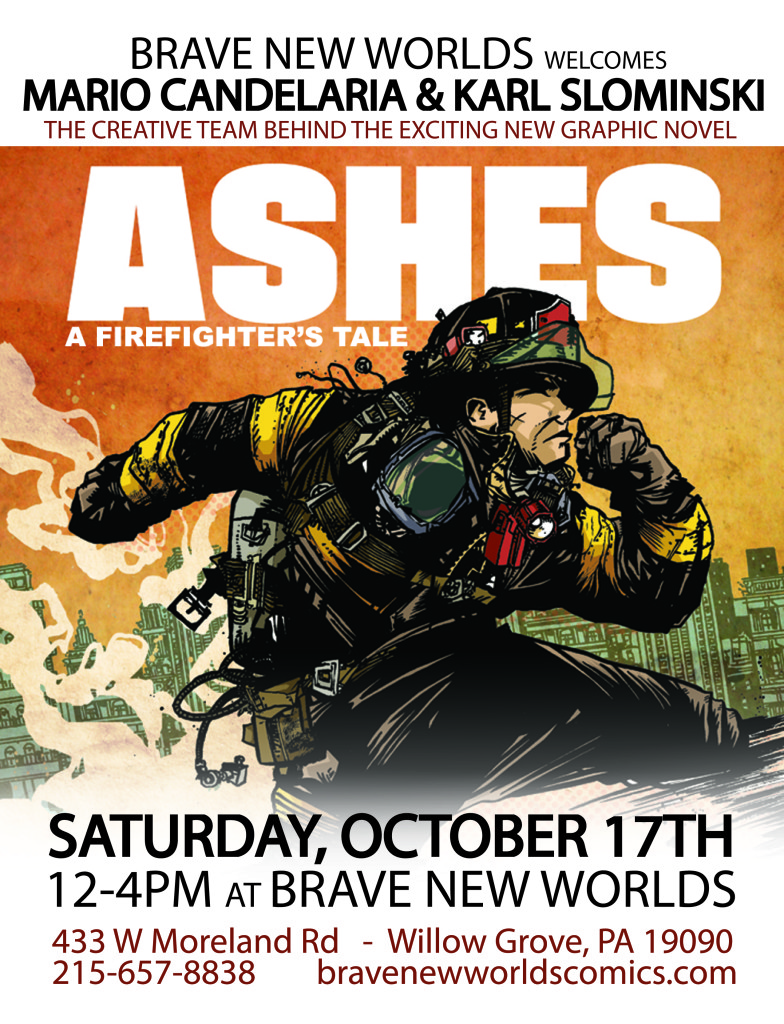 More details will be made available as we get them but there will be a signing in Willow Grove on Saturday October 17th from 12-4pm for the book Ashes A Firefighter's Tale (which is out October 7th!)!
SIGNING IN OLD CITY!

On Wednesday October 7th swing into OC and meet the writer of the new Image series The Saints on the day the book hits shelves! Sean Lewis will be in the shop from noon until 2pm hanging out with us and promoting his new series so don't miss out!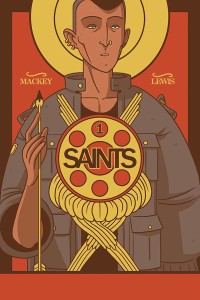 SAINTS #1
STORY: SEAN LEWIS
ART / COVER: BENJAMIN MACKEY
OCTOBER 7 / 40 PAGES / FC / M / $2.99
Award-winning playwright and This American Life personality SEAN LEWIS teams with red-hot artist BENJAMIN MACKEY for an all-new ONGOING SERIES! Dexter-style action collides with a Preacher-esque sensibility in this crime/horror series for mature readers. Blaise, Lucy, and Sebastian discover a Holy War is erupting and they, unwittingly, are the next generation of Saints poised to fight for a heaven that God has abandoned. The occult rises in a spectacular, action-packed first issue crammed full of heavy metal, sex, and deadly one-liners.
1st EVER LCS DAY IS COMING!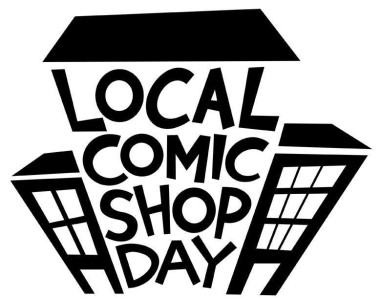 What's Local Comic Shop Day!?
"Local Comic Shop Day™ is a new event designed to call attention to locally owned independent comic book specialty stores, celebrating their unique and vital role in being the primary fire-starters of pop culture. The first Local Comic Shop Day™ will be Saturday, November 28th, two days after Thanksgiving and coinciding with the day American Express has labeled "Small Business Saturday."
Participating retailers will sell exclusive releases from participating publishers. Some items offered will be limited editions, others will be "first day of release" items debuting on LCSD, released on that Saturday – outside of the traditional Wednesday routine. The goal of Local Comic Shop Day™ is to jump start the holiday buying season for storefront comics specialty retailers while also giving comics fans more of what they most desire."
MORE INFO:
our FACEBOOK EVENT is OVER HERE
BATMAN ANIMATED ACTION FIGURES!
  Continue your animated Batman collection with the next wave of 6-inch scale action figures that bring the designs of the Emmy Award-winning
animated series to life! Each figure comes with multiple show specific accessories and unique base!
POISON IVY and PENGUIN!
DC ANNUALS TOP THE STUFF TO CHECK OUT!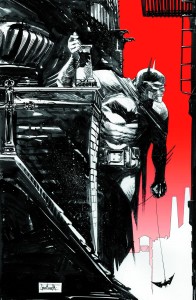 BATMAN ANNUAL #4
DC COMICS
(W) James TynionIV
Batman is gone… but Bruce Wayne is alive? What does that mean for Gotham City? And who is Bruce Wayne without Batman? This special annual delves deeper into the mystery building, and whether or not Bruce can ever really escape from the shadow of the Dark Knight.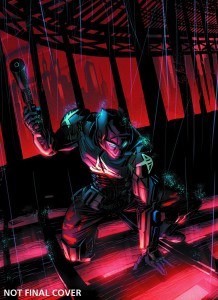 BATMAN ARKHAM KNIGHT ANNUAL #1
DC COMICS
(W) Peter J. Tomasi (A) Stephen Segovia, Art Thibert (CA) Andy Kubert
The Arkham Knight goes hunting for the Scarecrow, but what he finds instead is even more horrifying! Don't miss the story that's sure to have Arkham fans talking!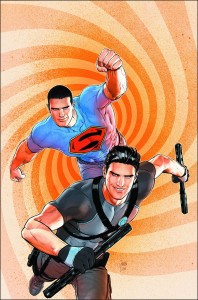 GRAYSON ANNUAL #2
DC COMICS
(W) Tom King, Tim Seeley
When Dick comes home to find that the Batman he knew is gone, he seeks out his mentor, Superman. But both friends have changed since they last met. Can they find common ground and team up to stop  Blockbuster's plans for Spyral?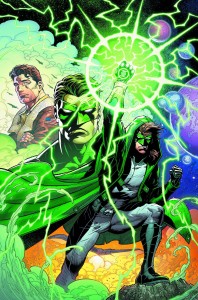 GREEN LANTERN ANNUAL #4
DC COMICS
(W) Robert Venditti (A) Pascal Alixe (CA) Ian Churchill
What happened to Hal before the Green Lantern Corps disappeared and he was being hunted by them? Where did he get his new ship and new look? All is revealed here! Plus, a new force in the universe rises to take the place of the Green Lantern Corps!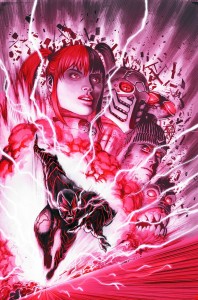 NEW SUICIDE SQUAD ANNUAL #1
DC COMICS
(W) Sean Ryan (A) Philippe Briones (CA) Juan Ferreyra
The "Monsters" storyline concludes in epic fashion when the League splinter group prepares to unleash a secret weapon deadlier than anyone could have imagined. Can the Suicide Squad stop it? Do they even want to?
A NEW #1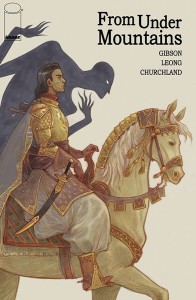 FROM UNDER MOUNTAINS #1

IMAGE COMICS
(W) Claire Gibson, Marian Churchland (A) Sloane Leong, Brandon Graham (CA) Marian Churchland
In the first issue of this new fantasy series, old feuds and new monsters rise up to haunt the isolated northern fortress of Karsgate.
COOL BOOKS!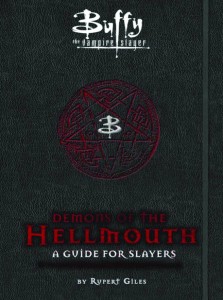 BUFFY DEMONS OF HELLMOUTH GUIDE FOR SLAYERS HC
TITAN BOOKS
(W) Nancy Holder, Rupert Giles
Demons of the Hellmouth is a fully licensed guide to the vampires and demons that flocked to the Sunnydale Hellmouth in Joss Whedon's cult TV series Buffy the Vampire Slayer. Compiled by Watcher Rupert Giles, Demons of the Hellmouth reveals all the creatures stalking Sunnydale USA, with notes from Willow, Xander, Faith and the legendary vampire hunter herself, Buffy Summers.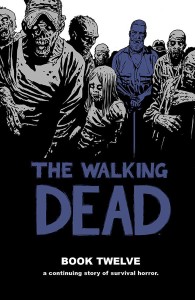 WALKING DEAD HC VOL 12
IMAGE COMICS
(W) Robert Kirkman (A) Charlie Adlard & Various (CA) Charlie Adlard, Cliff Rathburn
Who are the Whisperers? And how will their emergence affect the peace and stability Rick has built since the war? Find out in this oversized collected edition, just in time for the season premiere of AMC's The Walking Dead.
Collects THE WALKING DEAD #133-144
NOW HERE'S THE FULL LIST!
If you want a full visual list of everything click this link whydonthca (tho this might not update til Monday or something)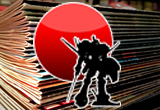 (the following list of comics reflects all the comics coming into both locations. If there's something on this list that's not in stock at your favorite BNW location do not hesitate to ask for us to order it for you!)
COMICS AND MAGAZINES
Accelerators Momentum #4 (OF 4)
Aliens Vs Zombies #3 (OF 5)
American Vampire Second Cycle #10
Aquaman #44
Archie #3
Batman Annual #4
Batman Arkham Knight Annual #1
Bee And Puppycat #9
Bloodshot Reborn #4 2nd Ptg
Book Of Death Fall Of Harbinger #1
Captain America White #2 (OF 5)
Cavalry Shield 50th Anniv #1
Colder Toss The Bones #1 (OF 5)
Conan The Avenger #18
Crossed Badlands #86
Crossed Plus 100 #9
Dirk Gentlys Holistic Detective Agency #4 (OF 5)
Doctor Who 10th Year Two #1
Doctor Who 12th #12
Drifter #8
E Is For Extinction #4
From Under Mountains #1
Ghost Racers #4
Ghostbusters Get Real #4 (OF 4)
Godzilla In Hell #3 (OF 5)
Grayson Annual #2
Green Lantern Annual #4
Hail Hydra #3
Hi Fructose Magazine Quarterly #37
Hip Hop Family Tree #2
Inferno #5
Jem & The Holograms Outrageous Annual #1
Justice League #44
Kaijumax #6
King Prince Valiant #4 (OF 4)
Mantle #5
Mercury Heat #4
Modok Assassin #5 (OF 5)
Morning Glories #48
New Suicide Squad Annual #1
Old Man Logan #1 2nd Ptg
Old Man Logan #2 2nd Ptg
Old Man Logan #3 2nd Ptg
Postal #7
Providence #5 (OF 12)
Rasputin #9
Revival #33
Rick & Morty #6
Sandman Overture #6 (OF 6)
Savage Dragon #207
Secret Wars #1 (OF 9) 3rd Ptg
Secret Wars #3 (OF 9) 3rd Ptg
Secret Wars #4 (OF 9) 2nd Ptg
Secret Wars Secret Love #1 2nd Ptg
Sex #24
Shield #10
Simpsons Illustrated #19
Sons Of The Devil #5
Spawn #256
Spread #10
Stray Bullets Sunshine & Roses #8
Superman #44
Swords Of Sorrow Sonja Jungle #3 (OF 3)
Tarot Witch Of The Black Rose #94
Theyre Not Like Us #8
Transformers #45
Transformers More Than Meets Eye #45
Uncle Scrooge #6
Vampirella Annual 2015
Wonder Woman 77 Special #2
X-Men 92 #4
Zodiac Starforce #2
Zombies Vs Robots #9
TRADE PAPERBACKS, GRAPHIC NOVELS, HARDCOVERS AND MANGA
Arrow Season 2.5 Tp
Batman Tp Vol 06 Graveyard Shift
Buffy Demons Of Hellmouth Guide For Slayers Hc
Clive Barkers Next Testament Tp Vol 03
EC Jack Kamen Forty Whacks & Other Stories Hc
Empty Tp Vol 01
Friends With Boys Tp
Guardians Of Galaxy Prem Hc Vol 05
Knights Of Sidonia Gn Vol 14
KoDT Bundle Of Trouble Tp Vol 51
Mads Original Idiots Jack Davis Tp
Mads Original Idiots Wally Wood Tp
Mads Original Idiots Will Elder Tp
Material Tp Vol 01
Moon Knight Tp Vol 03 In Night
Ninjak Tp Vol 01 Weaponeer
Priest & Brights Quantum & Woody Tp Vol 02
Rachel Rising Tp Vol 06 Secrets Kept
Secret Coders Gn Vol 01
Self-Obsessed Tp
Strange Girl Omnibus Tp
Walking Dead Hc Vol 12
Walking Dead Novel Hc Vol 06 Invasion
TOYS
Batman Animated Bas Penguin Af
Batman Animated Nba Poison Ivy Af
Electrocutioner Lady Shiva Harleen Quinzell Af 3 Pack
Spider-Man 6in Infinite Legends Af Asst
ODDS AND ENDS
DC Comics Super Villains Deadshot Bust
Legend Of Zelda Link Shield Replica
Legend Of Zelda Link Sword Replica