We're aproaching that halfway point between Made in America being in town and the Pope showing up! Let's see what comics will be on our shelves this week (9.16.15)

GOING BACK TO ZENDIKAR
Join us at our Willow Grove Location on September 25th-27th for 3 Pre-release events featuring the newest Magic the Gathering set.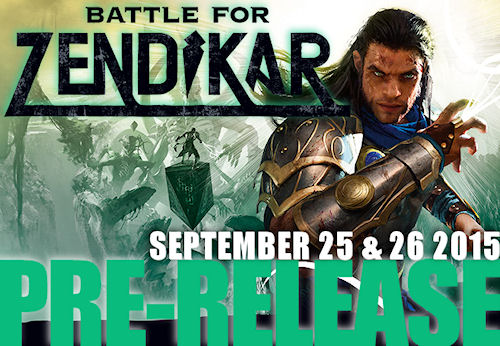 Friday 9/25/15 (into Saturday) @Midnight
Saturday 9/26/15 @ Noon
Sunday 9/27/15 @ Noon
There's plenty more info OVER HERE in the post about this event! Some sorta Vancouver rule will be in effect…ya got me what that is tho…
SIGNING IN WILLOW GROVE!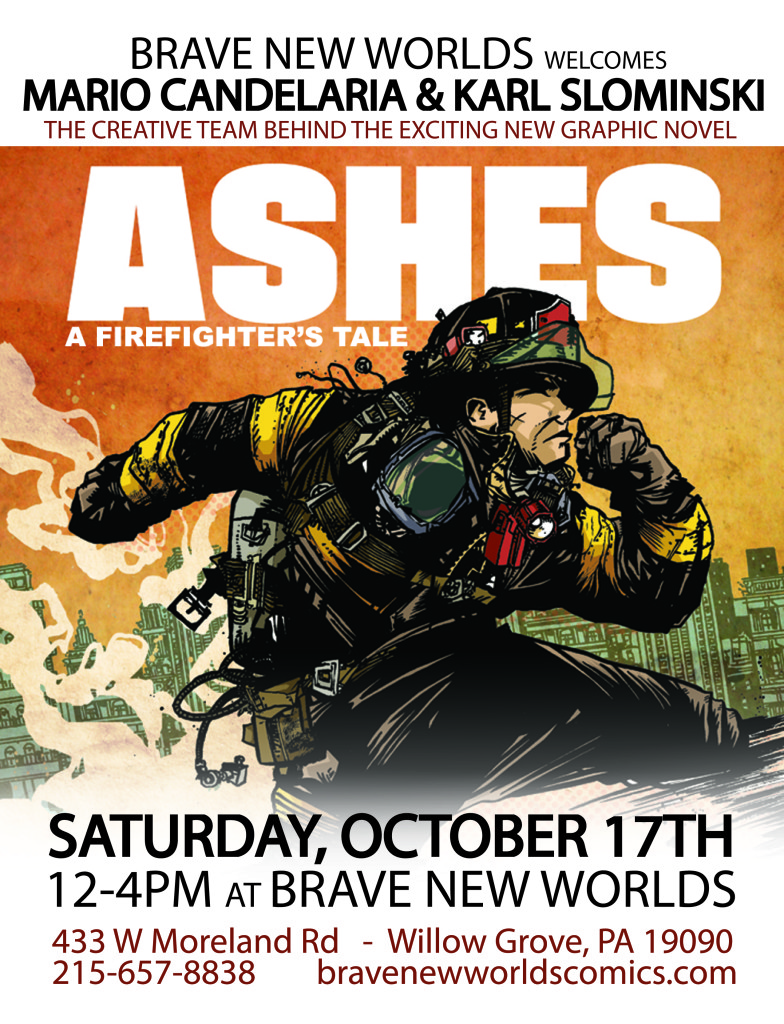 More details will be made available as we get them but there will be a signing in Willow Grove on Saturday October 17th from 12-4pm for the book Ashes A Firefighter's Tale (which is out October 7th!)!
1st EVER LCS DAY IS COMING!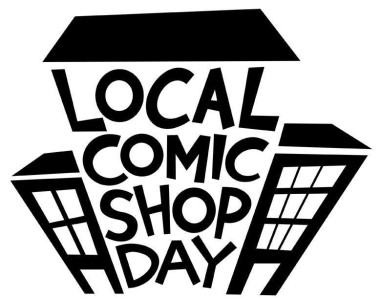 What's Local Comic Shop Day!?
"Local Comic Shop Day™ is a new event designed to call attention to locally owned independent comic book specialty stores, celebrating their unique and vital role in being the primary fire-starters of pop culture. The first Local Comic Shop Day™ will be Saturday, November 28th, two days after Thanksgiving and coinciding with the day American Express has labeled "Small Business Saturday."
Participating retailers will sell exclusive releases from participating publishers. Some items offered will be limited editions, others will be "first day of release" items debuting on LCSD, released on that Saturday – outside of the traditional Wednesday routine. The goal of Local Comic Shop Day™ is to jump start the holiday buying season for storefront comics specialty retailers while also giving comics fans more of what they most desire."
MORE INFO:
our FACEBOOK EVENT is OVER HERE
NEW STUFF WORTH YOUR ATTENTION!

New Kate Beaton and #1 in a series that started with issue #0 in OCTOBER 2008!
COMICS TO CHECK OUT!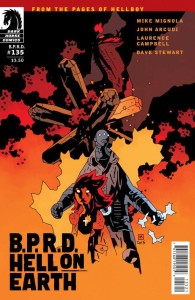 BPRD HELL ON EARTH #135
DARK HORSE COMICS
(W) Mike Mignola, John Arcudi (A) Laurence Campbell (CA) Mike Mignola
The impossible will happen!
The stakes have never been higher going into the final massive story of Hell on Earth as the Black Flame tests the limits of his power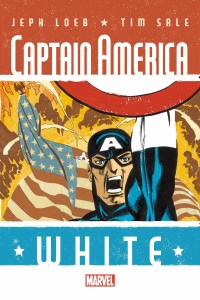 CAPTAIN AMERICA WHITE #1 (OF 5)
MARVEL COMICS
(W) Jeph Loeb (A/CA) Tim Sale
THE SUPERSTAR CREATIVE TEAM OF SPIDER-MAN: BLUE, HULK: GRAY, AND DAREDEVIL: YELLOW BRING THEIR MAGIC TO AMERICA'S #1 HERO
•  From his re-awakening in the present day to his days on the battlefield during World War II, follow CAPTAIN AMERICA as he recalls a special mission during THE BIG ONE!
•  It's 1941 and the HOWLING COMMANDOS are just looking to kick back and relax….
•  But CAP and BUCKY are about to make their night a whole lot worse!
•  The EISNER AWARD-WINNING team of JEPH LOEB and TIM SALE reunite to tell a shocking story of CAPTAIN AMERICA AND BUCKY!
•  Extra-sized issue featuring CAPTAIN AMERICA: WHITE #0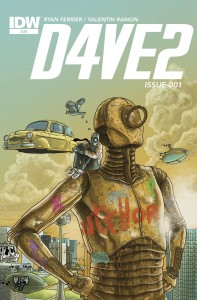 D4VE2 #1 (OF 4)
IDW PUBLISHING
(W) Ryan Ferrier (A/CA) Valentin Ramon
ONE YEAR LATER. With the world seemingly at peace, things seem pretty all right on 34RTH until a strange ship's arrival sends D4VE head-first into an existential crisis: an inconceivable blast from the past that threatens not only D4VE's dwindling relationship with 5COTTY, but all of robot-kind itself!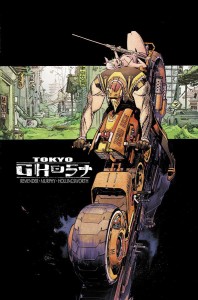 TOKYO GHOST #1

IMAGE COMICS
(W) Rick Remender (A/CA) Sean Murphy
The Isles of Los Angeles 2089: Humanity is addicted to technology, a population of unemployed leisure seekers blissfully distracted from toxic contamination, who borrow, steal, and kill to buy their next digital fix. Getting a virtual buzz is the only thing left to live for. It's the biggest industry, the only industry, the drug everyone needs, and gangsters run it all.
And who do these gangsters turn to when they need their rule enforced? Constables Led Dent and Debbie Decay. This duo is about to be given a job that will force them out of the familiar squalor of Los Angeles to take down the last tech-less country on Earth: The Garden Nation of Tokyo.
Bestselling writer RICK REMENDER (BLACK SCIENCE, DEADLY CLASS) and superstar art team SEAN MURPHY (CHRONONAUTS, Punk Rock Jesus) and MATT HOLLINGSWORTH (WYTCHES, Hawkeye) examine our growing addiction to technology while thirsting for a nature we continue to destroy.
COLLECTIONS WELL WORTH YOUR TIME!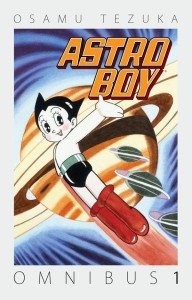 ASTRO BOY OMNIBUS TP VOL 01

DARK HORSE COMICS
(W/A/CA) Osamu Tezuka
Built by a brilliant scientist to replace his lost son, but with powers beyond imagination, Astro Boy fights for the oppressed and helpless-human, alien, or robot. Created by Osamu Tezuka, "Japan's Walt Disney," Astro Boy is action-packed, classic fun for all ages, now featured in value-priced omnibus editions!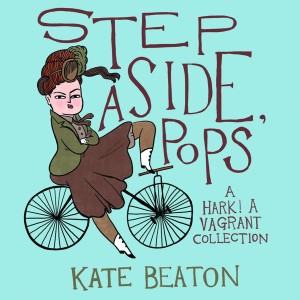 STEP ASIDE POPS HARK A VAGRANT COLLECTION HC

DRAWN & QUARTERLY
(W/A/CA) Kate Beaton
Ida B. Wells, the Black Prince, and Benito Juárez burst off the pages of Step Aside, Pops: A Hark! A Vagrant Collection, armed with modern-sounding quips and amusingly on-point repartee. Kate Beaton's second D+Q book brings her hysterically funny gaze to bear on these and even more historical, literary, and contemporary figures. Irreverently funny and carefully researched, no target is safe from Beaton's incisive wit in these satirical strips. Beaton returns with a refined pen, ready to make jokes at the expense of hunks, army generals, scientists, and Canadians in equal measure. With a few carefully placed lines, Beaton captures the over-the-top evil of the straw feminists in the closet, the disgruntled dismay of Heathcliff, and Wonder Woman's all-conquering ennui.
NOW HERE'S THE FULL LIST!
If you want a full visual list of everything click this link whydonthca (tho this might not update til Monday or something)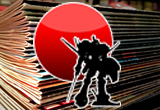 (the following list of comics reflects all the comics coming into both locations. If there's something on this list that's not in stock at your favorite BNW location do not hesitate to ask for us to order it for you!)
COMICS AND MAGAZINES
68 Last Rights #2 (OF 4)
Adventure Time Fionna & Cake Card Wars #3 (OF 6)
Age Of Apocalypse #4
Agent Carter Shield 50th Anniv #1
All New Hawkeye #5
Armor Wars #5
Auteur Sister Bambi #4 (OF 5)
Back Issue #84
Batman Arkham Knight Genesis #2 (OF 6)
Beauty #2
Big Trouble In Little China #16
Bizarro #4 (OF 6)
Black Canary #4
Bloodshot Reborn #6
BPRD Hell On Earth #135
Bucky Barnes Winter Soldier #11
Captain America White #1 (OF 5)
Constantine The Hellblazer #4
D4ve2 #1 (OF 4)
Dark Horse Presents 2014 #14
Death Head #3 (OF 6)
Death Vigil #8 (OF 8)
Debbies Inferno (ONE Shot)
Doctor Fate #4
Doomed #4
Escape From New York #10
Fade Out #9
Green Lantern The Lost Army #4
Groo Friends And Foes #9
Guardians Of Knowhere #4
Harley Quinn #20
Heavy Metal #276 Cvr B Kirby
House Of M #3
Infinity Gauntlet #4
Injustice Gods Among Us Year Four #10
Invader Zim #3
Invincible #123
Island #3
Ivar Timewalker #9
Jem & The Holograms #7
Lady Mechanika Tablet Of Destinies #5 (OF 6)
Looking For Group #6
Lumberjanes #18
Manifest Destiny #17
Martian Manhunter #4
Mega Man #53
Mickey Mouse #4
Midnight Society The Black Lake #3 (OF 4)
Miracleman By Gaiman And Buckingham #2
My Little Pony Friendship Is Magic #34
Odyc #7
Plants Vs Zombies Ongoing #4
Prez #4 (OF 6)
Rai #10
Rat Queens #12
Robin Son Of Batman #4
Secret Identities #7
Secret Six #6
Secret Wars Journal #5 (OF 5)
Sensation Comics Featuring Wonder Woman #14
Sex Criminals #11 2nd Ptg
Sex Criminals #12
Shutter #15
Simpsons Treehouse Of Horror #21
Southern Cross #5
Spider-Island #4 (OF 5)
Spider-Verse #5
Star Trek Ongoing #49
Star Wars #9
Star Wars Lando #4 (OF 5)
Superman Wonder Woman #21
TMNT Amazing Adventures #2
Tokyo Ghost #1
Ufology #5 (OF 6)
Usagi Yojimbo #148
Voltron From The Ashes #1 (OF 6)
Weird Love #9
Will Eisner Spirit #3
Wonder Woman #44
TRADE PAPERBACKS, GRAPHIC NOVELS, HARDCOVERS AND MANGA
100 Bullets Tp Book 03
A-Force Presents Tp Vol 01
Archer & Armstrong Tp Vol 07
Astro Boy Omnibus Tp Vol 01
Batman Hc Vol 07 Endgame
Big Hero 6 Manga Gn Vol 02
Birthright Tp Vol 02
Calvin & Hobbes Days Are Just Packed Sc New Ptg
Calvin & Hobbes Theres Treasure Everywhere New Ptg
Creepy Comics Tp Vol 04
Fade Out Tp Vol 02
Final Fantasy Type 0 Gn Vol 01
Flash Season Zero Tp
GI Joe A Real American Hero Tp Vol 12
Heart In A Box Tp
New Teen Titans Tp Vol 03
No Mercy Tp Vol 01
Step Aside Pops Hark A Vagrant Collection Hc
Stuck On Star Trek Hc
TOYS
Batman Arkham Knight Arkham Knight Af
Stan Lee 1/6 Scale Action Figure
ODDS AND ENDS
DC Superhero Chess Fig Coll Mag #91 Blackfire
DC Superhero Chess Fig Coll Mag #92 Metallo
Marvel Chess Fig Coll Mag #41 Daken
Marvel Chess Fig Coll Mag #42 Juggernaut
Star Trek Starships Fig Mag #50
Star Trek Starships Fig Mag #51
AND LASTLY THIS 'FRANKIE DA POPE' SONG IS FANTASTIC AND HAS BEEN STUCK IN MY HEAD FOR DAYS!
Remember we will be #openinPHL on Pope weekend! If you're in or planning on being in the City we'll be here!