Are you ready for the visit from Pope Francis!?! Here's what comics you'll be reading while staying off the roads or moving your car to a new spot….

THE POPE COMES TO BNW!

#openinPHL
Willow Grove will be open during the Pope's visit to Philly and playing tons of MtG too. Our Old City shop should be open too, right in the thick of it, tho maybe call ahead of your visit b/c we're kind of playing the weekend by ear…sorta treat it like those snowstorms we get sometimes… Anyway here's to hoping it's not too crazy around here.
WHILE THE POPE'S HERE YOU COULD BE GOING BACK TO ZENDIKAR!
Get away from the craziness in Center City and join us at our Willow Grove Location on September 25th-27th for 3 Pre-release events featuring the newest Magic the Gathering set.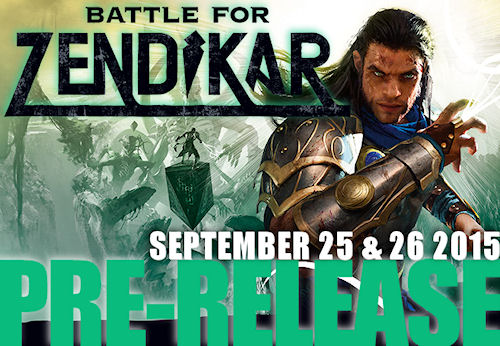 Friday 9/25/15 (into Saturday) @Midnight
Saturday 9/26/15 @ Noon
Sunday 9/27/15 @ Noon
There's plenty more info OVER HERE in the post about this event! Some sorta Vancouver rule will be in effect…ya got me what that is tho…
SIGNING IN WILLOW GROVE!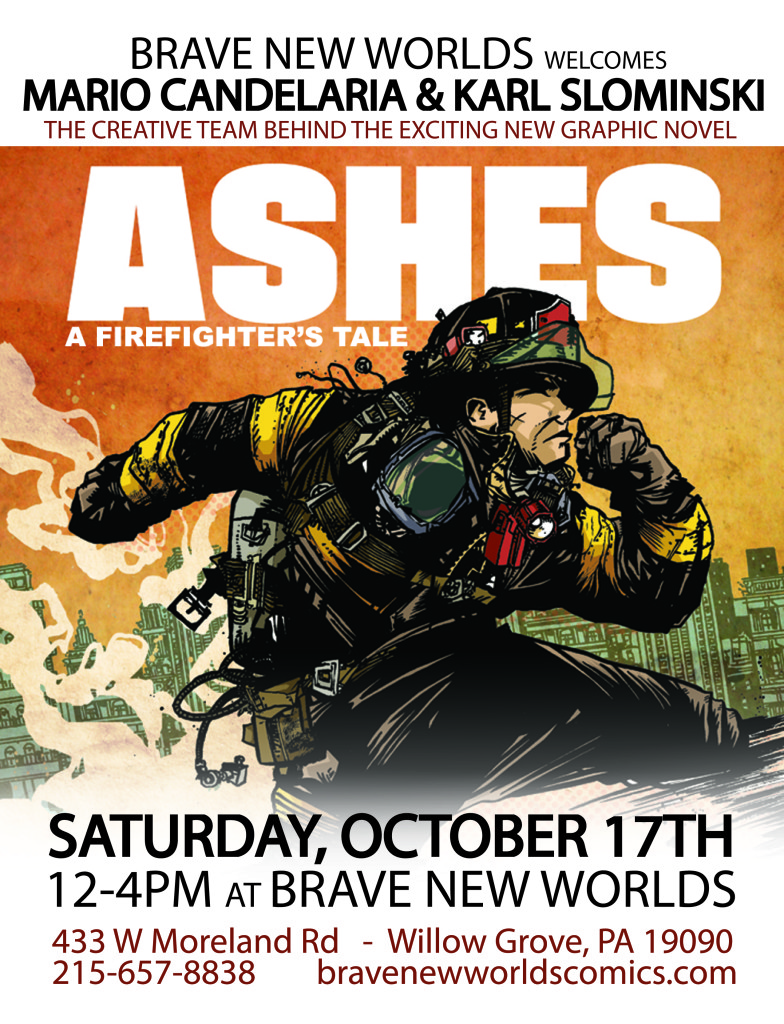 More details will be made available as we get them but there will be a signing in Willow Grove on Saturday October 17th from 12-4pm for the book Ashes A Firefighter's Tale (which is out October 7th!)!
SIGNING IN OLD CITY!

On Wednesday October 7th swing into OC and meet the writer of the new Image series The Saints on the day the book hits shelves! Sean Lewis will be in the shop from noon until 2pm hanging out with us and promoting his new series so don't miss out!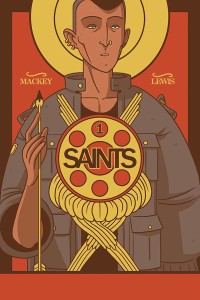 SAINTS #1
STORY: SEAN LEWIS
ART / COVER: BENJAMIN MACKEY
OCTOBER 7 / 40 PAGES / FC / M / $2.99
Award-winning playwright and This American Life personality SEAN LEWIS teams with red-hot artist BENJAMIN MACKEY for an all-new ONGOING SERIES! Dexter-style action collides with a Preacher-esque sensibility in this crime/horror series for mature readers. Blaise, Lucy, and Sebastian discover a Holy War is erupting and they, unwittingly, are the next generation of Saints poised to fight for a heaven that God has abandoned. The occult rises in a spectacular, action-packed first issue crammed full of heavy metal, sex, and deadly one-liners.
1st EVER LCS DAY IS COMING!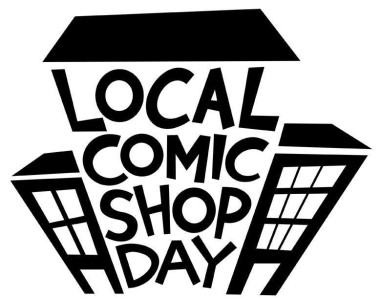 What's Local Comic Shop Day!?
"Local Comic Shop Day™ is a new event designed to call attention to locally owned independent comic book specialty stores, celebrating their unique and vital role in being the primary fire-starters of pop culture. The first Local Comic Shop Day™ will be Saturday, November 28th, two days after Thanksgiving and coinciding with the day American Express has labeled "Small Business Saturday."
Participating retailers will sell exclusive releases from participating publishers. Some items offered will be limited editions, others will be "first day of release" items debuting on LCSD, released on that Saturday – outside of the traditional Wednesday routine. The goal of Local Comic Shop Day™ is to jump start the holiday buying season for storefront comics specialty retailers while also giving comics fans more of what they most desire."
MORE INFO:
our FACEBOOK EVENT is OVER HERE
STUFF YOU SHOULD READ TO BEAT THE CROWDS

IT'S THE SEASON FOR SCARY COMICS!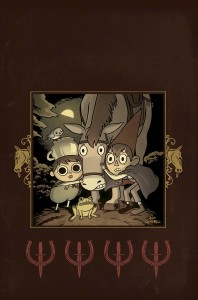 OVER THE GARDEN WALL #2

BOOM! STUDIOS
(W) Pat McHale (A/CA) Jim Campbell
The Tale of Fred the Horse! This issue takes place between episodes 4-5 of the Cartoon Network miniseries and tells the story of Fred, a down-on-his-luck horse who finds himself in trouble with the Highwayman.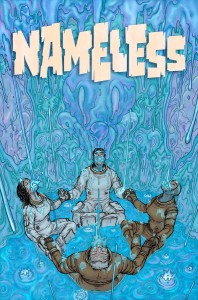 NAMELESS #5

IMAGE COMICS
(W) Grant Morrison (A/CA) Chris Burnham
The soul-destroying origin story of the man known only as "Nameless" is uncovered in all its horror. What caused "Nameless" to surrender his identity? What are the sickening secrets of the Razor House Project?
And what went wrong in there?
On the eve of extinction, all is finally revealed.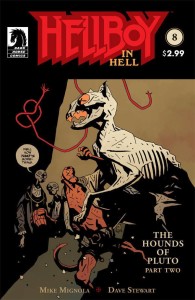 HELLBOY IN HELL #8
DARK HORSE COMICS
(W/A/CA) Mike Mignola
The Hounds of Pluto Part 2 of 2
A mummified cat, a trial in Hell, and a horrible family reunion stand in the way of Hellboy's search for a cure.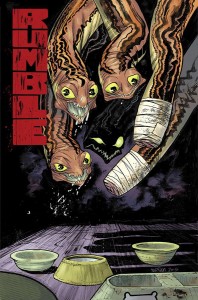 RUMBLE #7
IMAGE COMICS
(W) John Arcudi (A/CA) James Harren
The Esu are in full attendance as they return in a Counsel of Monsters! And Rathraq is humbled by a new foe. New for him, anyway.
BOOKS FOR POPE WEEKEND!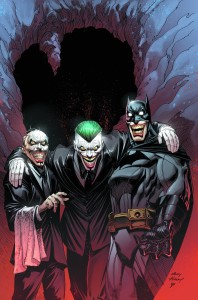 JOKER ENDGAME HC
DC COMICS
(W) James TynionIV & Various (A) Kelley Jones & Various (CA) Greg Capullo
  Gotham City is overrun by Jokerized victims, and The Joker himself is prowling the streets. Even as Batman confronts the Clown Prince of Crime, ordinary citizens and Arkham inmates must confront the mark
The Joker has left on the city and themselves. Is anyone truly safe? This jam-packed collection features backup stories from BATMAN #35-39, BATMAN ANNUAL #3, GOTHAM ACADEMY: ENDGAME #1, BATGIRL: ENDGAME #1, DETECTIVE COMICS: ENDGAME #1 and ARKHAM MANOR: ENDGAME #1.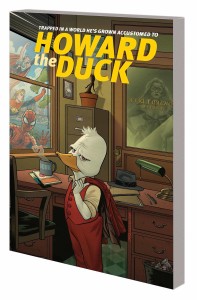 HOWARD THE DUCK TP VOL 00 WHAT THE DUCK
MARVEL COMICS
(W) Chip Zdarsky (A/CA) Joe Quinones
Hot off the pages of the…well, the post-credits scene at the end of a popular movie…Howard the Duck is back! Join the foul-mouthed fowl, trapped in a world he never made (but has grown accustomed to) as he takes on weird cases that only a talking duck can crack – as the Marvel Universe's resident private investigator! Howard's first case begins with the Black Cat but soon goes cosmic, landing him in the Collector's clutches! But he's not alone – Rocket Raccoon is a prisoner, as well! Can these two anthropomorphic animals turn the tables and break free? Well, yeah. Plus: Howard investigates a a senior citizens crime spree, teams up with Doctor Strange for some magical antics and learns a lot about new friend Tara Tam, because communication is key. Plus: a SECRET WARS tie-in! Sort of. Collecting HOWARD THE DUCK (2015) #1-5.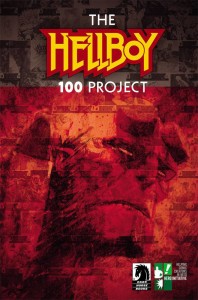 HELLBOY 100 PROJECT HC

DARK HORSE COMICS
(A) Various
In the now-grand tradition of Hero Initiative's previous and wildly successful 100 Project books, Mike Mignola's signature creation comes to the fore! ALL of Hero's original covers to Hellboy and the B.P.R.D.: 1952 #1 are on display in this great book, with art by John Cassaday, Francis Manapul, Todd Nauck, Whilce Portacio, Eric Powell, Paolo Rivera, Bill Sienkiewicz, and of course, Mike Mignola!
MEGA LIKE WHOA!
MEGA MAN 3IN MINI SERIES FIG
BEAUTIFUL PLASTIC
From Kidrobot. Kidrobot and Capcom team up to bring the video game phenom Mega Man to vinyl by 'botifying the highly evolved Robot Masters and the brilliant doctors that created them. Blind mystery box packaging.
NOW HERE'S THE FULL LIST!
If you want a full visual list of everything click this link whydonthca (tho this might not update til Monday or something)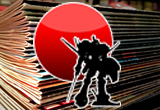 (the following list of comics reflects all the comics coming into both locations. If there's something on this list that's not in stock at your favorite BNW location do not hesitate to ask for us to order it for you!)
COMICS AND MAGAZINES
1872 #3
Adventure Time #44
Arcadia #5
Astro City #27
Bart Simpson Comics #98
Batgirl #44
Batman 66 #27
Betty & Veronica Comics Double Digest #237
Blacklist #3
Book Of Death #3 (OF 4)
BTVS Season 10 #19
Captain Marvel And Carol Corps #4
Deadpool Vs Thanos #2 (OF 4)
Deathstroke #10
Doctor Who 2015 Four Doctors #5 (OF 5)
Drawn Onward (ONE Shot)
Elfquest Final Quest #11
Elephantmen #66
Empty Zone #4
Fight Club 2 #5
Flash #44
Fury Shield 50th Anniv #1
George Romeros Empire Of Dead Act Three #5 (OF 5)
GI Joe A Real American Hero #218
Gotham By Midnight #9
Grayson #12
Halo Escalation #22
Harley Quinn & Power Girl #4 (OF 6)
He Man The Eternity War #10
Hellboy In Hell #8
Inhumans Attilan Rising #5
Invisible Republic #6
IXth Generation #5
John Carter Warlord #11
Justice League 3001 #4
Kanan #6
Lose #7
Manhattan Projects Sun Beyond The Stars #3
Marvel Universe Ult Spider-Man Web Warriors #11
Mythic #4
Nameless #5
Negative Space #2 (OF 4)
Oddly Normal #10
Over The Garden Wall #2
Phantom #4 (OF 6)
Power Up #3 (OF 6)
Previews #325 October 2015
Marvel Previews October 2015 Extras
Red Sonja #18
Reyn #8
Rumble #7
Runaways #4
Scooby Doo Team Up #12
Shrinking Man #3 (OF 4)
Sinestro #15
Sonic Universe #80
Sons Of Anarchy #25
Spire #3 (OF 8)
Tech Jacket #11
Thief Of Thieves #31
Tithe #5
Tmnt Casey & April #4 (OF 4)
Transformers Windblade #7
We Are Robin #4
Weirdworld #4
Wilds End Enemy Within #1 (OF 4)
Witchblade #184
Wolf #3
X-Tinction Agenda #4
Years Of Future Past #5
TRADE PAPERBACKS, GRAPHIC NOVELS, HARDCOVERS AND MANGA
Amazing Spider-Man Tp Vol 05 Spiral
Assassination Classroom Gn Vol 06
Astro City Confession Hc New Ed
Avatar Last Airbender Tp Vol 10 Smoke & Shadow
Black Widow Tp Vol 03 Last Days
BPRD Hell On Earth Tp Vol 11 Flesh And Stone
Comic Book Story Of Beer Gn
Deadman Wonderland Gn Vol 11
Deadpool Classic Tp Vol 13 Deadpool Team Up
Dressing Gn
Free Country A Tale Of The Childrens Crusade Hc
God Is Dead Tp Vol 06
Hellboy 100 Project Tp
Howard The Duck Tp Vol 00 What The Duck
Joker Endgame Hc
Lego Ninjago Gn Vol 01 Tournament Of Elements
Naruto Gn Vol 72
Neil Gaiman Sleeper & The Spindle Hc
Orphan Black Tp Vol 01
Punisher Tp Vol 03 Last Days
QQ Sweeper Gn Vol 01
Sword Art Online Progressive Gn Vol 03
Sacred Heart Gn
TMNT Adventures Tp Vol 10
Tokyo Ghoul Gn Vol 03
Umineko When They Cry Gn Ep 5 Vol 02 End Of Golden
Y The Last Man Tp Book 03
TOYS
Arrow Tv John Diggle Af
Batman Returns Penguin 1/4 Scale Af
Flash Tv Captain Cold Af
Mega Man 3in Mini Series Fig 20pc Bmb Dis
Mega Man X Zero Type 2 D-Arts Af
Mortal Kombat X Raiden Displacer Var Px 6in Af
Sailor Venus S.H.Figuarts Af
ODDS AND ENDS
Avengers Age Of Ultron Captain America 24in Shield
Avengers Age Of Ultron Thor Mjolnir Hammer Adult
Batman Black & White Statue By Greg Capullo 2nd Ed
Marvel Chess Fig Coll Mag #43 Deadpool
Marvel Fact Files Special #8 Black Widow
Marvel Heroes Deadpool Px Head Bank
Marvel She Hulk Bishoujo Statue
Star Trek Starships Fig Mag #52
Star Trek Starships Fig Mag #53