This week there's a new Batgirl statue, a comic series from DC based on Variant covers and fan art, an issue of Secret Wars and my very own personal fave…a Predator: Concrete Jungle anniversary figure from Dark Horse! Also Magic News!

MAGIC GAME DAY EVENT WILLOW GROVE!
Our Willow Grove location will be hosting a Magic: the Gathering Fate Reforged Game Day event on…well TOMORROW (aka Saturday, August 8th) @ 12 noon. Be sure not to miss this one!

BATGIRL BLACK AND WHITE!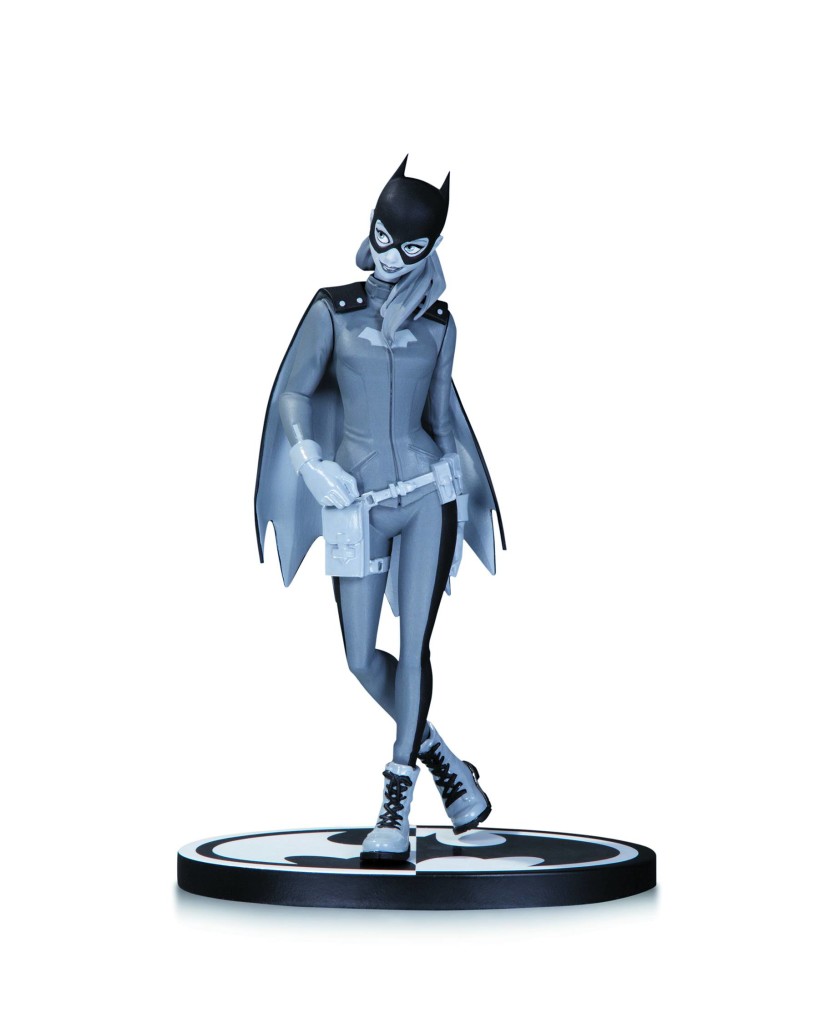 BATMANGIRL BLACK & WHITE STATUE BATGIRL BY BABS TARR
DC COMICS
  BASED ON THE DESIGNS OF CAMERON STEWART AND BABS TARR
SCULPTED BY IRENE MATAR
Barbara Gordon gets the Black and White treatment based on her fresh new look from the hit comic book BATGIRL.
Limited Edition of 5,200; Measures Approximately 7.25″ Tall
ENOUGH W/ THE DELAYS! THERE'S A NEW SECRET WARS THIS WEEK!


The solicit information for this issue makes no sense…OR DOES IT!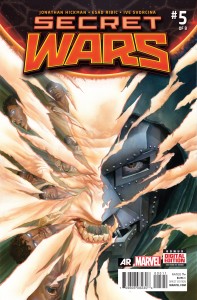 SECRET WARS #5 (OF 8)
MARVEL COMICS
(W) Jonathan Hickman (A) Esad Ribic (CA) Alex Ross
OWEN REECE DIED FOR OUR SINS!
Annnnnnnd here's a preview! (OBV THIS IS ALL BASICALLY HUGE SPOILERS...)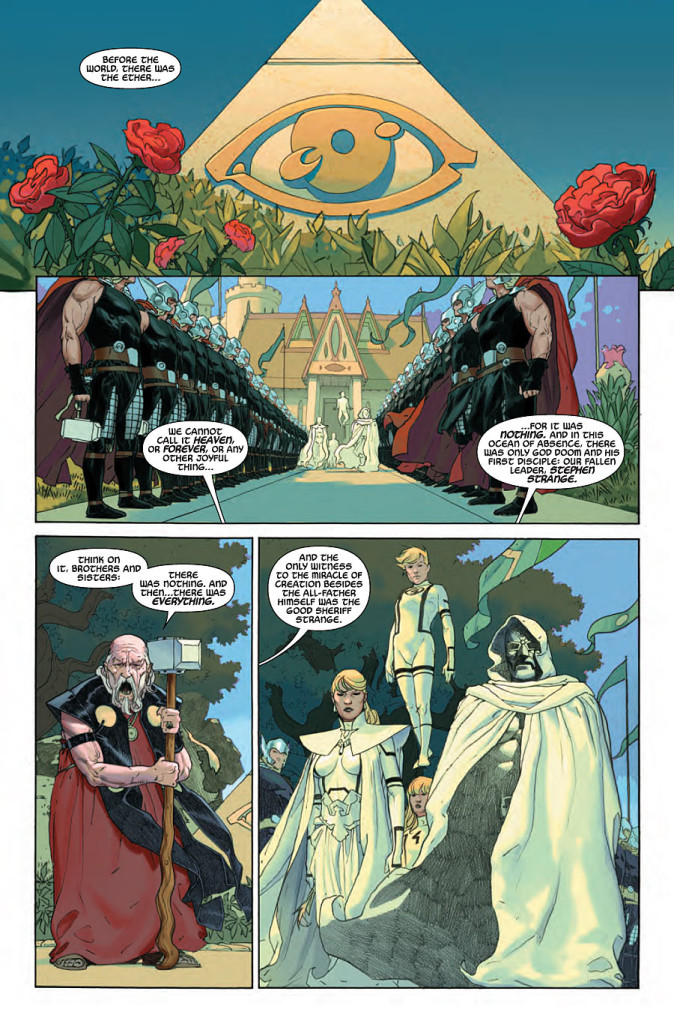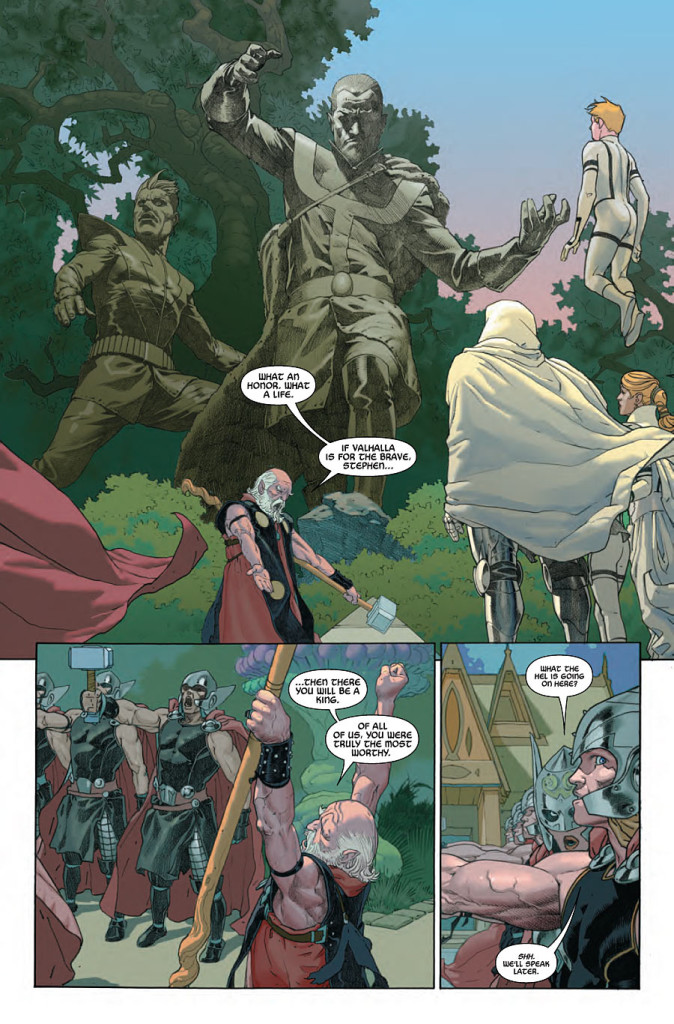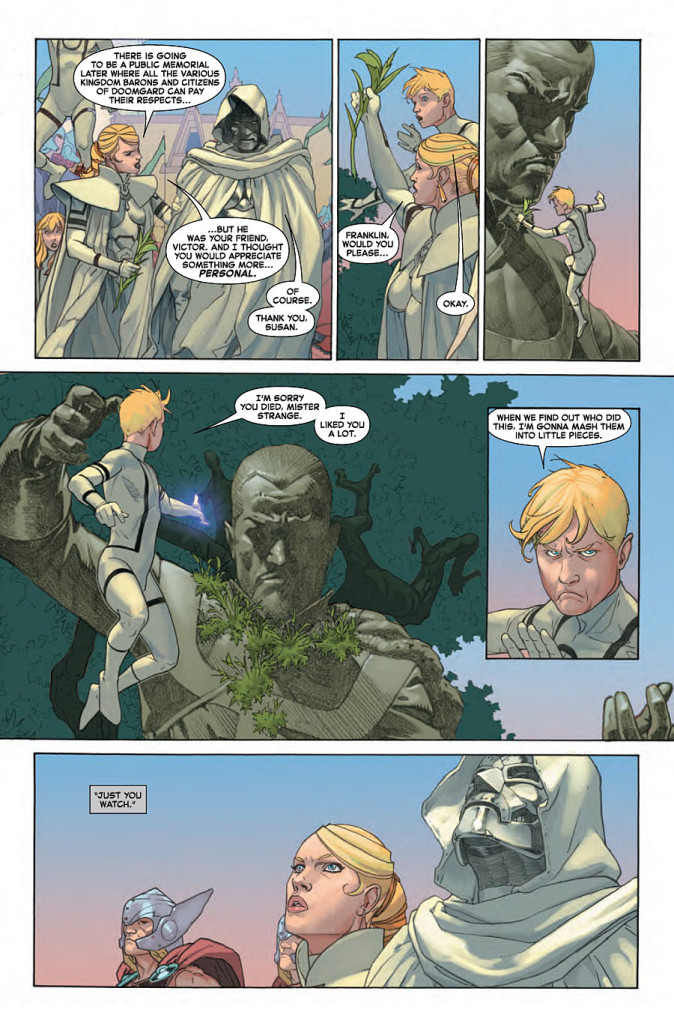 HIP HOP FAMILY TREE VOL 3 IS FINALLY HERE!
HIP HOP FAMILY TREE GN VOL 03
FANTAGRAPHICS BOOKS
(W/A/CA) Ed Piskor
Ed Piskor's acclaimed graphic novel series continues! Book 3 highlights Run DMC's rise to fame and introduces unassailable acts like Whodini, The Fat Boys, Slick Rick and Doug E Fresh. The Beastie Boys become a rap group. Rick Rubin meets Russell Simmons to form Def Jam. The famous TV pilot to the dance show Graffiti Rock and the documentaries Style Wars and Breakin' and Enterin' are all highlighted in this comprehensive volume spanning 19831984. Ed Piskor continues to deliver the goods in this comprehensive history of hip hop.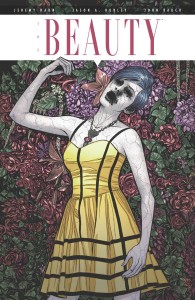 BEAUTY #1
IMAGE COMICS
(W) Jeremy Haun, James A. Hurley (A/CA) Jeremy Haun
THE PILOT SEASON WINNER RETURNS!
Modern society is obsessed with outward beauty. What if there was a way to guarantee you could become more and more beautiful every day? What if it was a sexually transmitted disease? In the world of The Beauty, physical perfection is attainable. The vast majority of the population has taken advantage of it, but Detectives Foster and Vaughn will soon discover it comes at a terrible price.
Writer/artist JEREMY HAUN (Constantine, Batwoman) and co-writer JASON A. HURLEY offer up a startling reflection on the cost of looking good in this procedural science fiction tale.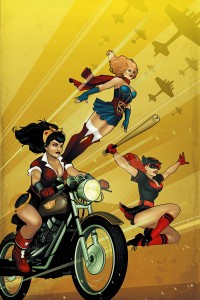 DC COMICS BOMBSHELLS #1
DC COMICS
(W) Marguerite Bennett (A) Marguerite Sauvage (CA) Ant Lucia
The ultra-popular statues from DC Collectibles come to life in their own ongoing comic book series! Learn the story behind this alternate reality where the Second World War is fought by superpowered women on the front lines and behind the scenes! It all begins with the stories of Batwoman, Wonder Woman and Supergirl.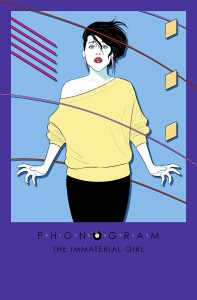 PHONOGRAM THE IMMATERIAL GIRL #1 (OF 6)
IMAGE COMICS
(W) Kieron Gillen (A/CA) Jamie McKelvie
The team behind the New York Times bestselling and Eisner-nominated smash hit THE WICKED + THE DIVINE return to the acclaimed urban-fantasy where they first made their names. Nearly a decade ago, Emily Aster sold half her personality for the power to rule a coven of phonomancers. I'm sure nothing could go horribly, monstrously wrong now. In a world where Music is Magic, a song can save or ruin your life. In THE IMMATERIAL GIRL, we discover what a video can do.
STRING DIVERS #1 (OF 5)
IDW PUBLISHING
(W) Chris Ryall (A) Nelson Daniel (CA) Ashley Wood
Meet the String Divers! A renegade team called upon to save the universe from arcane threats at the sub-microscopic level! String theory made real, and real thrilling, in "Unified Chaos Theory," part 1!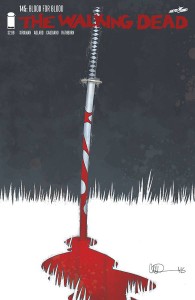 WALKING DEAD #145
IMAGE COMICS
(W) Robert Kirkman (A) Charlie Adlard & Various (CA) Charlie Adlard, Dave Stewart
Blood for Blood.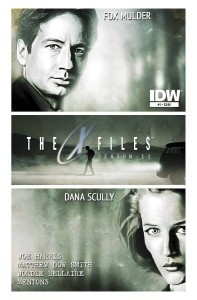 X-FILES SEASON 11 #1
IDW PUBLISHING
(W) Joe Harris (A) Matthew Dow Smith (CA) Menton3
Mulder has become a fugitive from a government that considers him a "secrets stealer" on the order of Julian Assange or Edward Snowden thanks to the mechanizations of "The Glasses-Wearing Man." It's up to Scully, and what allies Mulder has left, to work to clear his name and keep the government itself from falling further into the villain's clutches.
OH! LOOKIT THESE THINGS!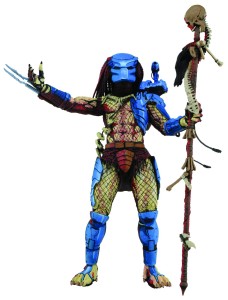 DARK HORSE PREDATOR 7IN AF
NECA
Celebrate the 25th anniversary of the first Predator comic book! The Dark Horse mini-series followed NYPD Detective Schaefer (Dutch's brother), whose investigation of a string of brutal murders leads him to an army of Predators ready to converge on the city. This 8″ tall figure recreates the Predator's appearance on the cover of issue #1, and has all-new deco in comic book colors and shading. Featuring plenty of articulation and a new ceremonial staff accessory. The deluxe window box packaging uses original comic book art and comes with a special bonus: a commemorative mini-comic reprint of Predator #1!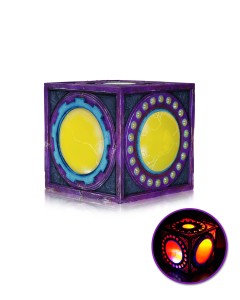 (sculpted by our friend Joe Menna btw!)
DC COMICS MOTHER BOX PROP REPLICA
DC COMICS
Now you can own your own sentient, miniaturized, portable supercomputer and feel like you are one of the New Gods with this intricately detailed prop replica. Just don't expect it to be able to actually open a "boom tube" and transport you to New Genesis. WITH LIGHTS AND SOUND! Measures Approximately 8.75″ Tall
NOW HERE'S THE FULL LIST!
If you want a full visual list of everything click this link whydonthca (tho this might not update til Monday or something)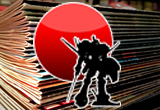 (the following list of comics reflects all the comics coming into both locations. If there's something on this list that's not in stock at your favorite BNW location do not hesitate to ask for us to order it for you!)
COMICS AND MAGAZINES
21st Century Tank Girl #3 (OF 3)
A-Force #3
Abe Sapien #25
Action Comics #43
All Star Section 8 #3 (OF 6)
Alter Ego #134
Amazing Spider-Man #20.1
Apollo IX One Shot
Arcadia #4
Arrow Season 2.5 #11
Back Issue #82
Batman #43
Batman Superman #23
Beauty #1
Bill & Ted Most Triumphant Return #6 (OF 6)
Catwoman #43
Clarence #3
Constantine The Hellblazer #3
Crossed Badlands #83
Crossed Plus 100 #7
DC Comics Bombshells #1
Descender #6
Doctor Who 10th #14
Doctor Who 11th #15
Doctor Who 2015 Four Doctors #1 (OF 5)
Drifter #7
Earth 2 Society #3
Eltingville Club #2 (OF 2)
Empire Uprising #4
Fables The Wolf Among Us #8
Ghost Racers #3
Gotham Academy #9
Grant Morrisons 18 Days #2
Green Arrow #43
Harrow County #4
Hobby Japan Jul 2015
Howard The Duck #5
Inhumans Attilan Rising #4
Injection #4
JLA Gods And Monsters #1 (OF 3)
Justice Inc Avenger #3
Justice League United #12
Kaijumax #5
King Mandrake Magician #3 (OF 4)
Korvac Saga #3
Lantern City #4 (OF 12)
Letter 44 #19
Masks 2 #5 (OF 8)
Master Of Kung Fu #4 (OF 4)
Max Ride First Flight #5 (OF 5)
Mercury Heat #2
Mercy Sparx #9
Mice Templar V Nights End #4 (OF 5)
Mortal Kombat X #9
Mrs Deadpool And Howling Commandos #3
New Suicide Squad #11
Odyc #6
Orphan Black #5
Phonogram The Immaterial Girl #1 (OF 6)
Planet Hulk #4
Popeye Classics Ongoing #37
Providence #3 (OF 12)
Rebels #5
Red Hood Arsenal #3
Reyn #7
Savior #5
Scooby Doo Where Are You #60
Secret Wars #5 (OF 8)
Secret Wars 2099 #4 (OF 5)
Secret Wars Battleworld #4 (OF 4)
Shrinking Man #2 (OF 4)
Shutter #14
Sleepy Hollow Providence #1 (OF 4)
Sonic The Hedgehog #275
Spongebob Comics #47
Star Trek Green Lantern #2 (OF 6)
Star Wars Lando #2 (OF 5)
Star-Lord And Kitty Pryde #2
Starfire #3
Starve #3
String Divers #1 (OF 5)
Stumptown V3 #7
Swords Of Sorrow #4 (OF 6)
Uber #27
Unbeatable Squirrel Girl #8
Uncanny Season 2 #5 (OF 6)
Uncle Scrooge #5
Unity #21
Vampirella Army Of Darkness #2 (OF 4)
Velvet #11
Walking Dead #145
X-Files Season 11 #1
X-O Manowar #39
Years Of Future Past #4
TRADE PAPERBACKS, GRAPHIC NOVELS, HARDCOVERS AND MANGA
Alex + Ada Tp Vol 03
Angel And Faith Season 9 Library Ed Hc Vol 02
Black Science Tp Vol 03 Vanishing Point
Deadman Wonderland Gn Vol 10
Deadpool Paws Prose Novel Hc
G.I. Joe Snake Eyes Agent Of Cobra Tp
Green Arrow Archers Quest Deluxe Ed Hc
Hellblazer Tp Vol 11 Last Man Standing
Hellboy And The BPRD 1952 Tp
Hip Hop Family Tree Gn Vol 03
Lobo Tp Vol 01 Targets
Olympus Hc
Operation Sin Tp Agent Carter
Quantum & Woody Tp Vol 04 Quantum & Woody Must Die
Satellite Sam Tp Vol 03 Limestone Caves Of Fire
Secret Origins Tp Vol 02
Star Trek Planet Of The Apes Tp Primate Directive
Superman Krypton Returns Tp
Transformers Combiner Wars Tp
Unity Tp Vol 05 Homefront
Wally Wood Ec Comics Artisan Ed Tp
TOYS
Batman Arkham City Batman Vs Bane Af 2 Pack
Dark Horse Predator 7in Af
MGS 2 Solid Snake Figma
Superman Christopher Reeve 1/4 Scale Af
ODDS AND ENDS
Batman Black & White Statue Batgirl By Babs Tarr
DC Comics Mother Box Prop Replica
Marvel Chess Fig Coll Mag #38 Cyclops
Marvel Chess Fig Coll Mag #40 Rogue
Marvel Heroes Deadpool Px Head Bank
Star Trek Starships Fig Mag #48
Star Trek Starships Fig Mag #49