Happy Birthday to Jack Kirby and a list of the comics coming out this week!

ON FRIDAY KIRBY WOULDA BEEN 98!

Happy 98th Birthday to the King of Comics!
SIGNING IN WILLOW GROVE!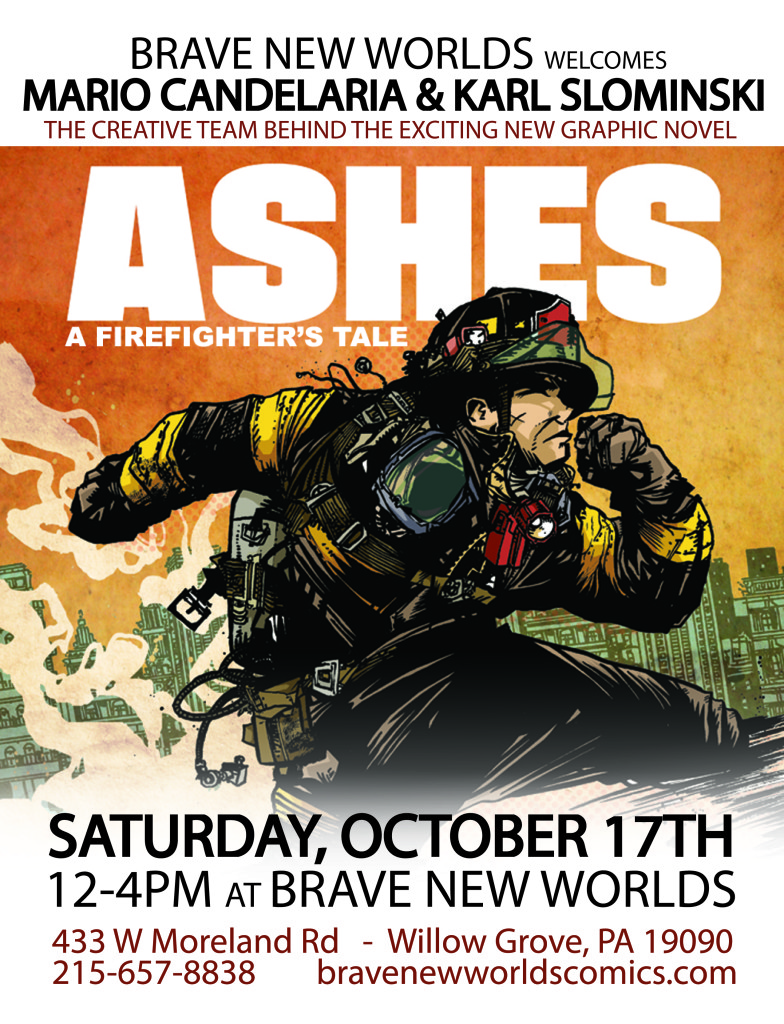 More details will be made available as we get them but there will be a signing in Willow Grove on Saturday October 17th from 12-4pm for the book Ashes A Firefighter's Tale (which is out October 7th!)!
 NEW STAR WARS TEASER!
via Instagram? Looks like Star Wars is good at social media as well as Force sensitive.
CHECK THESE OUT!

COMICS!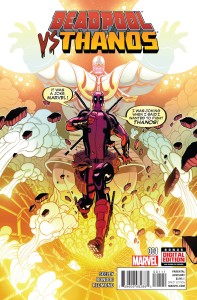 DEADPOOL VS THANOS #1 (OF 4)
MARVEL COMICS
(W) Tim Seeley (A) Elmo Bondoc (CA) Tradd Moore
• We all know Thanos-the man who single-handedly made bejeweled gloves into THE deadly weapon of choice for mass murder. But did you know he shares an ex with Deadpool? No, not Vanessa-I refer to the cosmic "lady" known as DEATH.
•  And when everyone in the universe stops dying, both of her former beaus take an interest. Can the pair overcome one's overwhelming hatred of and annoyance by the other? Or will Thanos finally let Deadpool die once and for all?
Parental Advisory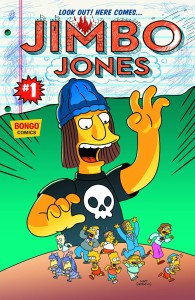 JIMBO JONES #1 (ONE SHOT)
BONGO COMICS
(W) Nathan Kane (A/CA) Jason Ho, Mike Rote
Jonesin' for the next One-Shot Wonder? Bongo's bringing you the baddest, BMX-riding bully ever to roam the halls of Springfield Elementary! Hide your lunch money cuz Jimbo Jones is coming your way!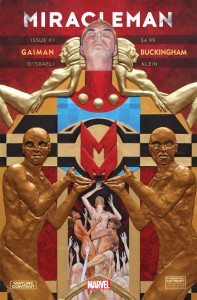 MIRACLEMAN BY GAIMAN AND BUCKINGHAM #1
MARVEL COMICS
(W) Neil Gaiman (A/CA) Mark Buckingham
• Neil Gaiman and Mark Buckingham's Age of Miracles begins!
•  Two years have passed since the decimation of London. Miracleman presides over mankind's Golden Age from atop Olympus. Pilgrims climb its miles-high peak to petition their new god. Each carries hopes that are pure. The motives they conceal, however…
•  Miracleman explores Infraspace in the opening chapter of "Retrieval," but just what, or who, is he looking for?
•  Including material originally presented in MIRACLEMAN (1985) #17, plus bonus content.
Parental Advisory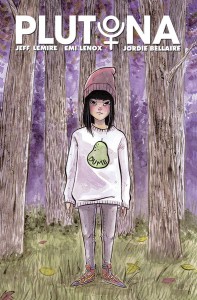 PLUTONA #1 (MR)
IMAGE COMICS
(W) Jeff Lemire (A/CA) Emi Lenox
A brand-new heartfelt super-hero series by JEFF LEMIRE (DESCENDER, Hawkeye) and amazing newcomer EMI LENOX!
 COLLECTIONS YOU SHOULD READ: BACK IN PRINT ED!
Dave Gibbons and Mike Mignola tell an Aliens story! Remender and Tocchini's (from the Image series LOW which you should be reading) long out of print future bank heist! AND the basis for the next Marvel NetFlix original series!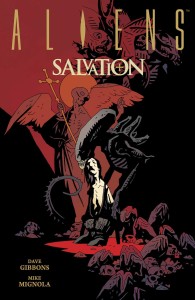 ALIENS SALVATION HC
DARK HORSE COMICS
(W) Dave Gibbons (A) Mike Mignola, Kevin Nowlan (CA) Mike Mignola
One of the most memorable Aliens tales ever told, now available as a premier-edition hardcover! When the most pious crewman aboard the Nova Maru is forced to abandon ship with his mad captain, the two are marooned on an inhospitable and remote world-and they're not alone . . .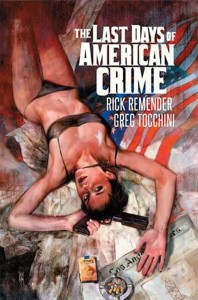 LAST DAYS OF AMERICAN CRIME HC
IMAGE COMICS
(W) Rick Remender (A) Greg Tocchini (CA) Alex Maleev
The critically acclaimed, smutty, sci-fi, and noir first collaboration between RICK REMENDER (LOW, DEADLY CLASS) and GREG TOCCHINI (LOW, Uncanny X-Force) is finally back in print, remastered, and delivered in a glorious hardcover format.Collects LAST DAYS OF AMERICAN CRIME #1-3
JESSICA JONES TP VOL 01 ALIAS
MARVEL COMICS
(W) Brian Michael Bendis (A) Michael Gaydos, Bill Sienkiewicz (CA) David Mack
Meet Jessica Jones. Once upon a time, she was a costumed super hero – but not a very good one. Her powers were unremarkable compared to the amazing abilities of the costumed icons that populate the Marvel Universe. In a city of Marvels, she never found her niche. The self-destructive would-be Avenger is now the owner and sole employee of Alias Investigations – a small, private-investigative firm specializing in superhuman cases. When she uncovers the potentially explosive secret of one hero's true identity, Jessica's life immediately becomes expendable. But her wit, charm and intelligence just may help her survive another day. Thrust into the midst of a conspiracy that reaches the highest levels, has Jessica burned too many bridges to turn to old friends for help? Collecting ALIAS #1-9.
Explicit Content
TOYS!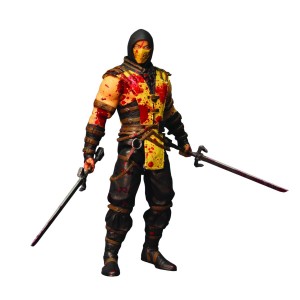 MORTAL KOMBAT X SCORPION!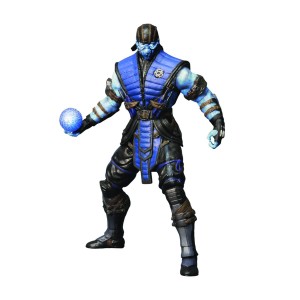 MORTAL KOMBAT X SUB-ZERO
NOW HERE'S THE FULL LIST!
If you want a full visual list of everything click this link whydonthca (tho this might not update til Monday or something)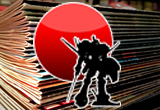 (the following list of comics reflects all the comics coming into both locations. If there's something on this list that's not in stock at your favorite BNW location do not hesitate to ask for us to order it for you!)
COMICS AND MAGAZINES
8house #3 Kiem Part One
Age Of Apocalypse #3
Age Of Reptiles Ancient Egyptians #4 (OF 4)
Age Of Ultron Vs Marvel Zombies #4
Aliens Vampirella #1 (OF 6)
Angel And Faith Season 10 #18
Baltimore Cult Of The Red King #5 (OF 5)
Barb Wire #3
Bat Mite #4 (OF 6)
Batman Arkham Knight #8
Batman Beyond #4
Betty & Veronica Comics Annual Digest #236
Beyond Belief #2
Bobs Burgers Ongoing #3
Broken World #4 (OF 4)
Casanova Acedia #4
Cluster #7
Crossed Badlands #84
Danger Girl Renegade #1 (OF 4)
Daredevil #18
Dark Corridor #2
Dark Tower Drawing Of Three Lady Of Shadows #1
DC Comics Bombshells #2
Deadpool Vs Thanos #1 (OF 4)
Detective Comics #44
Doctor Who 10th #15
Doctor Who 2015 Four Doctors #4 (OF 5)
Dying And The Dead #3
FBP Federal Bureau Of Physics #24
Figment 2 #1 (OF 5)
Flash Season Zero #12
Futurama Comics #76
Future Imperfect #5
Grant Morrisons 18 Days #3
Green Arrow #44
Green Lantern #44
Groot #4
Hail Hydra #2
Heavy Metal #276
Hobby Japan Aug 2015
House Of M #2
Imperium #8
Injustice Gods Among Us Year Four #9
Jem & The Holograms #6
Jimbo Jones #1 (ONE Shot)
John Flood #2
Jupiters Circle #6
Justice Inc Avenger #4
Knights Of The Dinner Table #223
Lady Death Apocalypse #0
Lazarus #19
Lobo #10
Masks 2 #6 (OF 8)
Material #4
Midnighter #4
Miracleman By Gaiman And Buckingham #1
Mockingbird Shield 50th Anniv #1
Mortal Kombat X #10
Omega Men #4
Plutona #1
Providence #4 (OF 12)
Rachel Rising #36
Regular Show #27
Shadow Vol 2 #2
Silk #7
Silver Surfer #14
Sonic Boom #11
Spider-Island #3 (OF 5)
Squadron Sinister #3
Star-Lord And Kitty Pryde #3
Tales Of Honor Bred To Kill #2
Thors #3
Transformers More Than Meets Eye #44
Uncanny Season 2 #6 (OF 6)
War Stories #12
We Stand On Guard #3
Woods #16
X-O Manowar #40
TRADE PAPERBACKS, GRAPHIC NOVELS, HARDCOVERS AND MANGA
Aliens Salvation Hc
All New X-Men Hc Vol 02
Dragon Ball 3in1 Tp Vol 10
Flash Tp Vol 05 History Lessons
Groo Friends And Foes Tp Vol 01
Jessica Jones Tp Vol 01 Alias
Lady Killer Tp
Last Days Of American Crime Hc
Mad Max Fury Road Tp
Nailbiter Tp Vol 03 Blood In The Water
New 52 Futures End Tp Vol 03
Pokemon Xy Gn Vol 04
Sacred Heart Gn
Skylanders Rift Into Overdrive Hc
Star Wars Jedi Academy Attack Of The Journal Hc
Suicide Risk Tp Vol 05
Wonder Woman Hc Vol 07 War Torn
Wonder Woman Tp Vol 06 Bones
TOYS
Mortal Kombat X Scorpion Bloody Var Px 6in Af
Mortal Kombat X Sub-Zero Ice Var Px 6in Af
ODDS AND ENDS
Batman Black & White Dick Grayson By Jock 2nd Ed
DC New 52 Justice League 16 Month 2016 Wall Cal