Once again it's really hot out there…so why not cool down with the list of comics coming out next week!

INVADER ZIM GHOST VARIANT!


The Invader Zim Ghost Variant is getting closer! DETAILS OVER HERE
MODERN MASTERS 2015!
Press your luck and try to get that card…you know the card…the one everyone wants…yea that card!
BAYMAX STUFF IN STOCK!
Everyone's favorite Nurse Bot from Big Hero 6 is now back in stock at both Brave New Worlds locations! Chose from the plush figure, the armored Funko POP! or the Armored-UP action figure!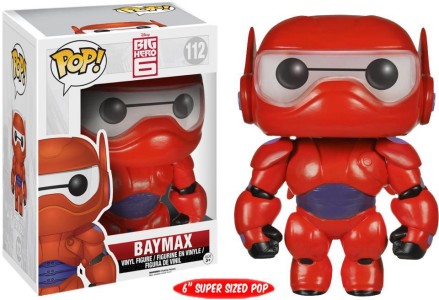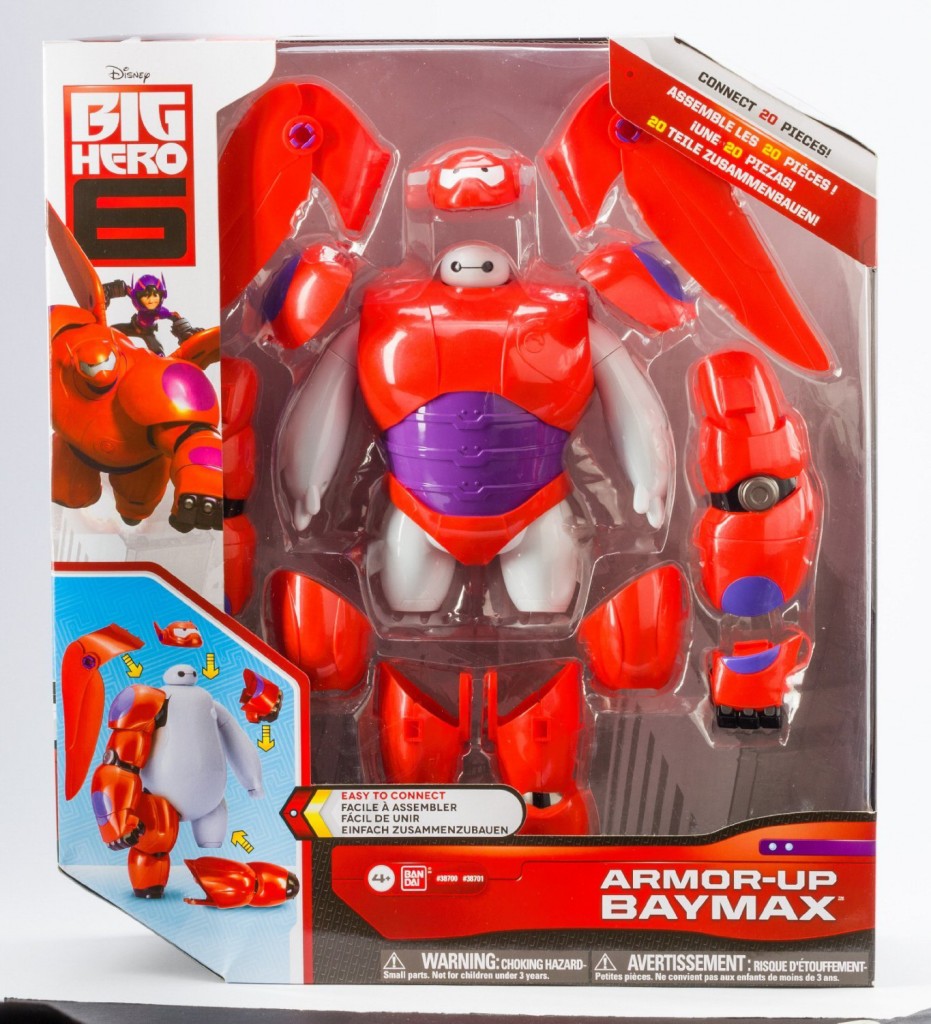 WHAT'RE THE NEW SERIES ON BATTLEWORLD THIS WEEK!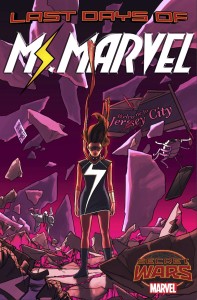 MS MARVEL #16
MARVEL COMICS
(W) C. Willow Wilson (A) Adrian Alphona (CA) Kris Anka
•When the world is about to end, do you still keep fighting?
• From the moment Kamala put on her costume, she's been challenged, but nothing has prepared her for this:  the Last Days of the Marvel Universe.
• Fists up, let's do this, Jersey City.
• Plus a VERY special guest appearance fans have been clamoring for!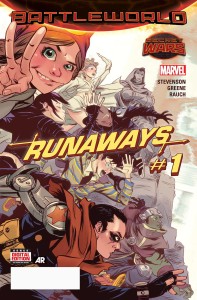 RUNAWAYS #1
MARVEL COMICS
(W) Noelle Stevenson (A/CA) Sanford Greene
• The best and brightest teens from all corners of Battleworld are chosen to attend a prestigious school on the planet's capital!
•  But what does the new class do when they discover the school's beloved headmaster is actually a diabolical super villain? RUN AWAY!
•  A SECRET WARS story like none other from the remarkable minds of Noelle Stevenson (LUMBERJANES) and Sanford Greene (UNCANNY AVENGERS)!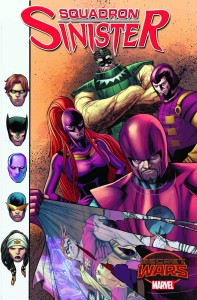 SQUADRON SINISTER #2
MARVEL COMICS
(W) Marc Guggenheim (A/CA) Carlos Pacheco
SECRET WARS SERIES
•  It's the Squadron Sinister vs. the Frightful Four for control over the "Combat" Domain of Battleworld.  Which group of villains will be the ones to take out the Howling Commandos, the Leatherneck Raiders, and the Deadly Dozen?
•  And what's up with that Starbrand army?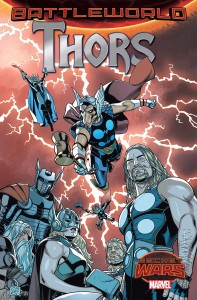 THORS #1 
MARVEL COMICS
(W) Jason Aaron (A/CA) Chris Sprouse
• The Thors of every domain, together in one book! As cosmic cops!
• Whenever there's trouble on Battleworld, the Thors answer the call. But a string of mysterious murders leaves some of them asking questions that may unravel all of reality!
• A hard-hitting Marvel Comics police drama. With hammers. Lots and lots of hammers.
CHECK OUT THESE NEW DC SERIES!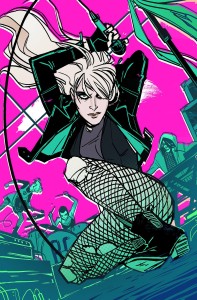 BLACK CANARY #1
DC COMICS
(W) Brendan Fletcher (A/CA) Annie Wu
Dinah Lance hits the road! After years as a soldier and vigilante, the LAST place Dinah saw herself is on stage…but she's quickly learning she'd die to protect the gang of misfits she's fallen into. And she just might have to – for some reason, the newly rechristened band Black Canary seems to be a magnet for trouble…and Dinah's not gonna believe it when she finds out the reason why! Martial arts, super-spies, and rock 'n' roll combine, from Brenden Fletcher (BATGIRL) and Annie Wu (Hawkeye)!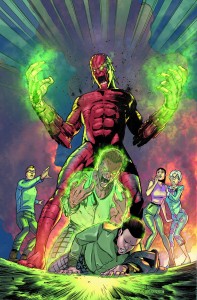 DOOMED #1
DC COMICS
(W) Scott Lobdell (A/CA) Javi Fernandez
In this startling new series, a Metropolis U student gains the power to transform into the monstrously powerful Doomsday! The power may be the key to fixing his life, but every time he transforms he risks getting stuck forever as Superman's most heinous adversary! How far can he go before he's doomed?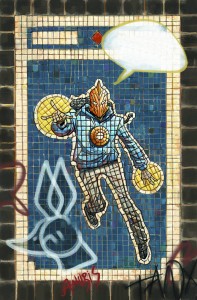 DR FATE #1
DC COMICS
(W) Paul Levitz (A/CA) Sonny Liew
You thought global warming was bad? Anubis, the Egyptian Lord of Dead, is preparing the flood to wash the world away. Standing in his way? An overwhelmed Brooklyn med student who's been handed the helmet of Fate, without an instruction manual.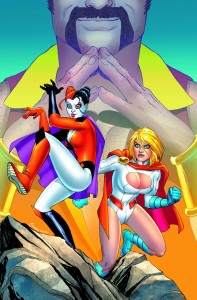 HARLEY QUINN & POWER GIRL #1 (OF 6)
DC COMICS
(W) Amanda Conner & Various (A) Stéphane Roux (CA) Amanda Conner
Hey, remember the panel gutter between panels 3 and 4 of page 20 of HARLEY QUINN #12? What? You DON'T? It's only, like, the most memorable panel gutter of the twenty-first century. Well, either way, have we got the miniseries for you, in which the full tale of that momentous and momentary pause can be told!
It's a cosmic adventure beyond your wildest imaginings: Power Girl and Harley Quinn, stranded in a forgotten dimension, on the homeworld of the amorous warlord Vartox! They'll sacrifice anything they have to in order to get home…except their dignity! Kidding! That'll be the first thing to go.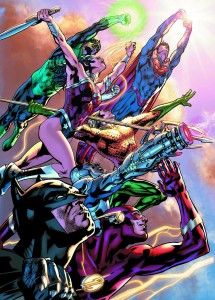 JUSTICE LEAGUE OF AMERICA #1
DC COMICS
(W) Bryan Hitch (A) Bryan Hitch, Wade Von (CA) Bryan Hitch
It's massive widescreen JUSTICE LEAGUE action and adventure from superstar writer/artist Bryan Hitch! In this extra-sized debut issue, the League comes up against an armada of aliens heading for Earth that claims to be a peaceful religious tribe. But something sinister is lurking in their ranks…something with ties to ancient Krypton!
This amazing kick-off issue is available with seven different open-to-order variant covers by Bryan Hitch, each spotlighting one of seven core members of the JLA, plus an incredible 1:100  seven-panel foldout variant cover that presents all seven open-to-order covers together!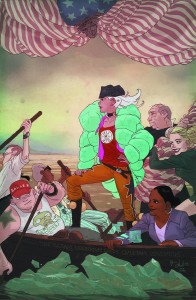 PREZ #1 Of(12)
DC COMICS
(W) Mark Russell (A/CA) Ben Caldwell
Meet Beth Ross, the first teenaged President of the United States. In a nation where corporations can run for office, the poor are used as human billboards, and tacos are delivered by drone, our only hope is this nineteen-year-old Twitter sensation. But the real question isn't whether she's ready for politics – it's whether politics is ready for her. Don't miss the start of this new, 12-issue miniseries!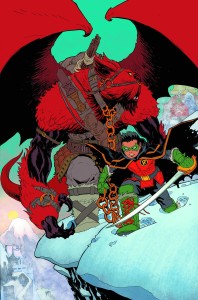 ROBIN SON OF BATMAN #1
DC COMICS
(W) Patrick Gleason (A) Patrick Gleason, Mick Gray (CA) Patrick Gleason
The son of a Bat and a Demon, Damian al Ghul has set out to forge his own destiny – and atone for the shameful Year of Blood! Will he be aided or hindered by the behemoth Goliath? And what mysterious legacy trails behind him? Join writer/artist Patrick Gleason as he chronicles the globe-hopping adventures of ROBIN: SON OF BATMAN!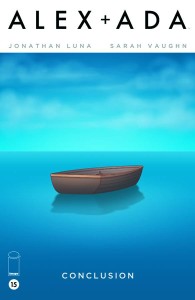 ALEX + ADA #15
IMAGE COMICS
(W) Jonathan Luna, Sarah Vaughn (A/CA) Jonathan Luna
SERIES CONCLUSION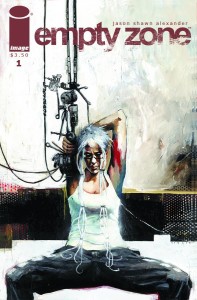 EMPTY ZONE #1
IMAGE COMICS
(W/A/CA) Jason Shawn Alexander
JASON SHAWN ALEXANDER of "CONVERSATIONS WITH THE DEAD" returns with an ALL-NEW SERIES!
In this sci-fi/horror saga, Corinne White attempts to reconcile with the ghosts of her violent past, literally, as she trudges through a world of dystopian cityscapes, reanimated corpses, & ganglands full of animal human hybrids.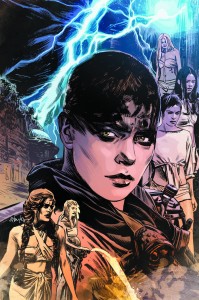 MAD MAX FURY ROAD FURIOSA #1
DC COMICS
(W) George Miller & Various (A) Tristan Jones (CA) Tommy Lee Edwards
High in the Citadel there exists a bio-dome of clean air and pure water, protected from the toxicity and anarchy of the Wasteland. Here the warlord Immortan Joe keeps his most prized possessions – his wives – imprisoned for his pleasure and his insistence that they bear him healthy male heirs.
Then, amid this cruel depravity, an unlikely rescuer emerges…the Immortan's most lethal warrior: the Imperator Furiosa.
From the mind of George Miller, the creator of the Mad Max trilogy, the prelude miniseries to the upcoming film Mad Max: Fury Road continues!
COMICS AND MAGAZINES
Alex + Ada #15
Alter Ego #133
Archie Vs Predator #3
Armor Wars #2
Astro City #24
Back Issue #81
Betty & Veronica #276
Big Thunder Mountain Railroad #4 (OF 5)
Black Canary #1
Bloodshot Reborn #3
BPRD Hell On Earth #132
Btvs Season 10 #16
Bucky Barnes Winter Soldier #9
Burning Fields #5
Dark Horse Presents 2014 #11
Darth Vader Directors Cut #1
Deadpools Secret Secret Wars #2 (OF 4)
Deathlok #9
Divinity #1 (OF 4) 5th Ptg
Doctor Who 11th #13
Doctor Who 9th #2 (OF 5)
Doctor Who Magazine #487
Doomed #1
Dr Fate #1
Edward Scissorhands #9
Ei8ht #5 (OF 5)
Empty Zone #1
Escape From New York #7
George Romeros Empire Of Dead Act Three #3 (OF 5)
Ghostbusters Get Real #1 (OF 4)
Giant Days #4
God Hates Astronauts #9
Groo Friends And Foes #6
Harley Quinn & Power Girl #1 (OF 6)
Harrow County #1 (2ND Ptg)
Hexed #11
Infinite Loop #3 (OF 6)
Ivar Timewalker #6
Jim Butcher Dresden Files Down Town #5 (OF 6)
Joe Frankenstein #4 (OF 4)
Justice League Of America #1
Kaijumax #3
King Jungle Jim #4 (OF 4)
King Mandrake Magician #2 (OF 4)
Kitchen #8 (OF 8)
Knights Of The Dinner Table #221
Lazarus #17
Letter 44 #17
Low #7
Lumberjanes #15
Mad Magazine #534
Mad Max Fury Road Furiosa #1
Magneto #19
Manifest Destiny #15
Martian Manhunter #1
Mega Man #50
Mega Man Worlds Unite Battles #1
Mind Mgmt #34
Minions #1 (OF 4)
Moon Knight #16
Ms Marvel #16
Munchkin #6
October Faction #8
Oh Killstrike #2 (OF 4)
Old Man Logan #2
Pathfinder Origins #5 (OF 6)
Plants Vs Zombies #1 Bully For You
Prez #1 (OF 12)
PS Blackcross #4 (OF 6)
Revival #30
Rick & Morty #3
Robin Son Of Batman #1
Runaways #1
Runlovekill #3
Secret Identities #5
Secret Six #3
Sensation Comics Featuring Wonder Woman #11
Simpsons Comics #221
Sinestro #12
Sketch Magazine #45
Solitary #4 (OF 4)
Sons Of Anarchy #22
Southern Bastards #9
Spongebob Comics Annual Giant Swimtacular #3
Squadron Sinister #1
Star Trek Ongoing #46
Star Wars Directors Cut #1
Strain Night Eternal #10
Stray Bullets Sunshine & Roses #5
Stumptown V3 #6
Superman Wonder Woman #18
Surface #3
Tales Of Honor Bred To Kill #1
Tech Jacket #10
Teen Titans Go #10
Thors #1
TMNT Casey & April #1 (OF 4)
Transformers #42
Trees #10
Usagi Yojimbo #146
Wonder Woman #41
World Of Archie Jumbo Comics Double Digest #51
X-O Manowar #37

TRADE PAPERBACKS, GRAPHIC NOVELS, HARDCOVERS AND MANGA

Adventure Time Banana Guard Academy Tp Vol 01
Amazing X-Men Tp Vol 03 Once And Future Juggernaut
Annihilation Conquest Omnibus Hc
Avengers Time Runs Out Prem Hc Vol 04
Black Canary And Zatanna Bloodspell Tp
Captain America Mighty Avengers Tp Vol 01
Child Of The Storm Hc
Clockwork Angels Tp
Colder Tp Vol 02 Bad Seed
Deathstroke Tp Vol 01 Gods Of War
Drifter Tp Vol 01 Out Of The Night
EC Graham Ingels Grave Business & Other Stories Hc
Fantastic Four Tp Vol 04 End Is Fourever
Flash Hc Vol 06 Out Of Time
Fragments Of Horror Hc Junji Ito
Ghosted Tp Vol 04 Ghost Town
Gotham Academy Tp Vol 01
Little Nemo Rtn To Slumberland Tp
My Little Pony Fiendship Is Magic Tp
New Lone Wolf And Cub Tp Vol 05
Red Hood And The Outlaws Tp Vol 06 Lost & Found
Reyn Tp Vol 01 Warden Of Fate
Rock & Roll Biographies Faith No More Mr Bungle
Sons Of Anarchy Tp Vol 03
Spider-Woman Tp Vol 01 Spider-Verse
Tokyo Ghoul Gn Vol 01
Usagi Yojimbo Tp Vol 29 Two Hundred Jizo

TOYS
Marvel Select Juggernaut Af (RESTOCK!)
Sailor Mars S.H.Figuarts Af
Sailor Moon Ps Petit Chara Land Make Up With Candy
Sailor Moon Tuxedo Mask S.H.Figuarts Af
ODDS AND ENDS
Futurama 2016 12 Month Calendar