It's Father's Day weekend! Maybe get dad some comics or comics related accessories!

Father's Day TOMORROW!
We'll assume that if you're reading this you're into all the nerd/geek culture stuff we have to offer and maybe just maybe your dad is in't that sort of stuff too…well go no further than your favorite Brave New Worlds location for all sorts of Nerd/Geek Dad gifts!
We've got pint glasses for dads who like to enjoy cold beverages! POP figures of all kinds for the dad who likes weird things on his desk at work! We've got t-shirts with dad's favorite super hero on them! We've got that graphic novel he read about in the newspaper's 'Arts and Culture' section last weekend and said "sounded cool!" We've got some back issues that would look awesome in a comics showcase and hung on his wall! Got a boardgame dad? We've got all sortsa those! We've even got Gift Certificates for those dads who have just about everything but next weeks comics fix! Swing by and we'll help you figure out something perfect for dad!
INVADER ZIM GHOST VARIANT!

On July first Invader Zim #1 hits shelves around the world! The Invade Zim #1 Ghost Variant cover will be hitting a fraction of a fraction of a fraction of those! We count ourselves among the lucky shelves that will be carrying it! Don't miss this!
MODERN MASTER 2015 NOW OUT OF PRINT!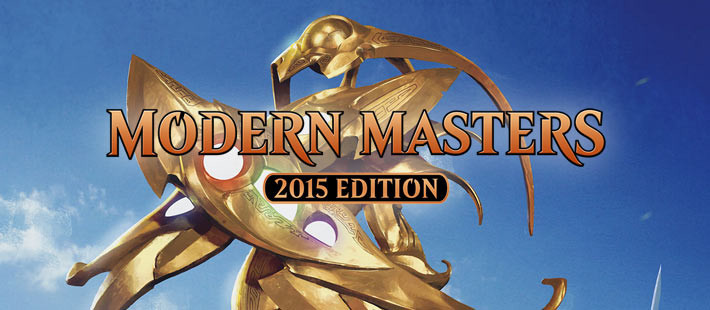 It may be out of print and unavailable to reorder but we've still got packs! Packs for days even! Don't miss out!
NEW BLIND BOXES!
Just in time for this weekend's release of INSIDE OUT we've got blind box minis!!! Which emotion will you get?!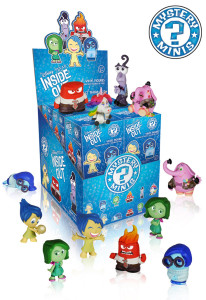 Just in time to mourn the loss of…well…a whole buncha characters we've got the series 2 blind box mini figs of Game of Thrones!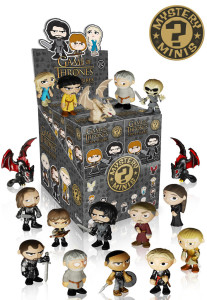 Hodor.
 What's NEW This Week On Battleworld?!

There are plenty of number twos happening this week already in the Marvel Secret Wars such as Planet Hulk, MODOK and Where Monsters Dwell…these are just the new titles!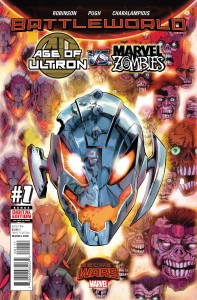 AGE OF ULTRON VS MARVEL ZOMBIES #1
MARVEL COMICS
(W) James Robinson (A) Steve Pugh, Ron Garney (CA) Carlos Pacheco
THE ULTIMATE DEATH SENTENCE IN BATTLEWORLD
•  There's a place that's so dangerous it's walled off from the rest of BATTLEWORLD…
•  …where WILD ZOMBIES feast on those who've been banished for crimes against the state.
•  …where cold, mechanical ULTRONS destroy anything that's human.
•  Pity those who get caught between the two, for their death WON'T be fast and painless!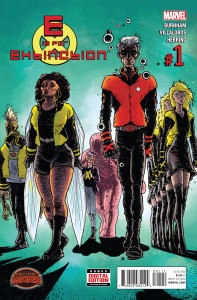 E IS FOR EXTINCTION #1
MARVEL COMICS
(W) Chris Burnham (A) Ramon Villalobos (CA) Ian Bertram
• What happens when mutants prove they really are Homo SUPERIOR?
•  What will happen to the X-Men when they fight for a world that wants to be them, rather than hate and fears them?
•  And what exactly is Magneto doing running the Xavier institute??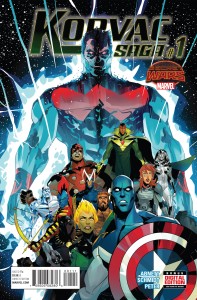 KORVAC SAGA #1
MARVEL COMICS
(W) Dan Abnett (A/CA) Otto Schmidt
• Lord Michael Korvac governs the Forest Hills, but his domain is threatened by rival lords, chaotic threats from beyond the Wall, and, worst of all, a dark madness that is spreading through the population.
•  Led by the noble Major Victory, Korvac's loyal Guardians must find the source of the evil before it corrupts the world as they know it.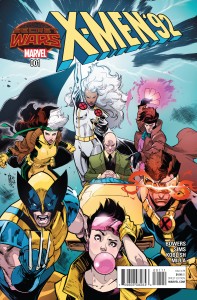 X-MEN 92 #1
MARVEL COMICS
(W) Chris Sims, Chad Bowers (A) Scott Koblish (CA) Pepe Larraz
• Everyone's favorite version of the X-Men from the '90s is back!
•  When Baron Kelly charges the Clear Mountain Project and it's mysterious new director with "mutant rehabilitation," it's up to the X-Men to investigate!
•  PLUS: Free Range Sentiels?!?
What're The NEW #1s This Week From DC?!


Here I've chosen to spotlight just the New number ones coming this week from DC. Also returning this week are Batgirl, Superman, Grayson, Flash and Aquaman!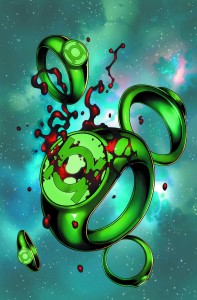 GREEN LANTERN THE LOST ARMY #1
DC COMICS
(W) Cullen Bunn (A/CA) Jesus Saiz
Imagine waking up in a strange place where you didn't recognize anything, and everyone you knew and loved was nowhere to be found. Now imagine that you are a Green Lantern. The rest of the Corps is missing, you don't know where you are and there's not a Power Battery to be found for as far as your ring can scan. Where are you? How did you get here? Those are just two of the many questions facing our heroes.
Starring John Stewart, Two-Six, Kilowog and Arisia, and featuring a surprise guest-star we promise you'll never predict, LOST ARMY is an incredible journey of discovery, survival, morality and heartbreak. Never has the Corps been challenged in this way – and not everyone is going to make it home!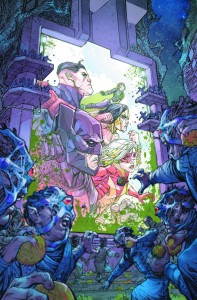 JUSTICE LEAGUE 3001 #1
DC COMICS
(W) Keith Giffen (A/CA) Howard Porter
Travel even deeper into the future than before with the all-new JUSTICE LEAGUE 3001! They've managed to become the World's Greatest Heroes of the 30th century, but with legions of foes gunning for them, can they stay alive long enough to see the year 3002?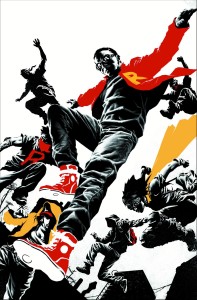 WE ARE ROBIN #1
DC COMICS
(W) Lee Bermejo (A) Rob Haynes, Khary Randolph (CA) Lee Bermejo
Spinning out of the pages of BATMAN! The teenagers of Gotham City have adopted the "R" and made it their own. A new Robin? No, HUNDREDS of new Robins! Don't miss the start of this new series from rising star writer Lee Bermejo (JOKER, SUICIDERS), who also provides the covers!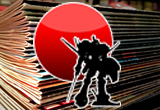 (the following list of comics reflects all the comics coming into both locations. If there's something on this list that's not in stock at your favorite BNW location do not hesitate to ask for us to order it for you!)
COMICS AND MAGAZINES
Adventure Time #41
Age Of Ultron Vs Marvel Zombies #1
Annihilator #6 (OF 6)
Aquaman #41
Auteur Sister Bambi #2
Batgirl #41
Batman 66 #24
Betty & Veronica Comics Double Digest #234
Black Hood #5
Black Widow #19
Captain Midnight #24
Comic Book Creator #8
Conan The Avenger #15
Crossed Badlands #79
Daredevil #16
Darth Vader #2 4th Ptg
Darth Vader #3 3rd Ptg
Darth Vader #4 3rd Ptg
Dawn Vampirella #4 (OF 6)
Deathstroke #7
Deep State #7
Divinity #2 (OF 4) 3rd Ptg
Divinity #3 (OF 4) 2nd Ptg
Doctor Who 10th #12
Donald Duck #2
E Is For Extinction #1
Effigy #6
Empire Uprising #3
Evil Dead 2 #1 (OF 3)
Fade Out #7
Fight Club 2 #2
Flash #41
Frankenstein Underground #4 (OF 5)
Garbage Pail Kids Gross Encounters Dlx Ed (ONE Shot)
Gi Joe A Real American Hero #214
Gotham By Midnight #6
Grayson #9
Green Lantern The Lost Army #1
Grindhouse Drive In Bleed Out #6 (OF 8)
Halo Escalation #19
Hellbreak #4
Howard The Duck #4
Infinity Gauntlet #2
Injustice Gods Among Us Year Four #4
Invisible Republic #4
Jack Kirby Collector #65
Jem & The Holograms #4
John Carter Warlord #8
Jungle Girl Season 3 #3 (OF 4)
Justice League 3001 #1
Kaptara #3
Korvac Saga #1
Lady Mechanika Tablet Of Destinies #3 (OF 6)
Legacy Of Luther Strode #2
Legenderry Green Hornet #5 (OF 5)
Loki Agent Of Asgard #15
Mad Max Fury Road Nux & Immortan Joe #1 2nd Ptg
Marvel Universe Ult Spider-Man Web Warriors #8
Material #2
Modok Assassin #2 (OF 5)
Mythic #2
Ninjak #4
Orphan Black #4
Pastaways #4
Penny Dora & The Wishing Box #5 (OF 5)
Planet Hulk #2
Previews #322 July 2015
Marvel Previews July 2015 Extras
Punisher #19
Rasputin #6
Scarlett Couture #3 (OF 4)
Sex #22
Shadow #100
Shield #7
Skylanders #10
Sonic Universe #77
Sons Of The Devil #2
Southern Cross #4
Spawn #253
Spider-Gwen #1 3rd Ptg
Spider-Gwen #2 3rd Ptg
Spread #8
Star Wars #2 5th Ptg
Suiciders #5
Superman #41
Teen Titans #9
Thief Of Thieves #29
Tithe #3
TMNT New Animated Adventures #24
Tomb Raider #17
Transformers More Than Meets Eye #42
Transformers Windblade Combiner Wars #4
Ufology #3
Uncanny Avengers #5
Walking Dead #143
Wayward #9
We Are Robin #1
Where Monsters Dwell #2 (OF 5)
X-Men 92 #1

TRADE PAPERBACKS, GRAPHIC NOVELS, HARDCOVERS AND MANGA

All New Captain America Prem Hc Vol 01
All New Captain America Tp Fear Him Tp
Ant-Man Giant-Man Epic Collection Tp
Ant-Man Tp Vol 01 Second Chance Man
Avenger Sun King Sc Prose Novel
Batman & Robin Hc Vol 06 The Hunt For Robin
Batman & Robin Tp Vol 05 The Big Burn
Booger Beard Hc
Chronicles Of King Conan Tp Vol 11 Nightmare
Cyclops Tp Vol 02 Pirates Life For Me
Doctor Who 11th Hc Vol 02 Serve You
Invincible Tp Vol 21
Johnny Boo Meets Dragon Puncher Hc
Judge Dredd Tp Vol 07
Massive Tp Vol 05 Ragnarok
Maze Runner Offical Prelude Gn Scorch Trial Vol 01
Mobile Suit Gundam Origin Hc Vol 10
Postal Tp Vol 01
Rasputin Tp Vol 01
Rumble Tp Vol 01 What Color Of Darkness
Secret Avengers Tp Vol 03 God Level
Secret Six Tp Vol 02
Wytches Tp Vol 01
Youre Golden Charlie Brown 65 Years Of Peanuts Tp

TOYS
Breaking Bad Heisenberg 12in Af
Ultraman Ultra-Act Af
ODDS AND ENDS
DC Bombshells Playing Cards
DC Superhero Chess Fig Coll Mag #85 Star Sapphire
Marvel Chess Fig Coll Mag #34 Storm
Marvel Chess Fig Coll Mag #35 Colossus
Star Trek Starships Fig Mag #45
Star Trek Starships Fig Mag Special #4