Click on through to check out what's going on at the shops and what's coming out on Wednesday May 20th!

GET YOUR MODERN MASTER ON AT WILLOW GROVE!
Join us NEXT WEEKEND in Willow Grove for some sweet Modern Masters Booster Draft action!  DETAILS HERE
SEE MAD MAX FURY ROAD ASAP!

Seriously go see this…seriously… That is unless you hate beautiful shots, insanely awesome action, good storytelling and badass characters. If you don't like that stuff you should still go see this movie.
Declan Shalvey Talks Comics
Did you check out Warren Ellis' latest Image Comics series Injection this past week?! Were you into the art in it? That's Irish comic artist Declan Shalvey, who you may remember from when he drew Venom living in Philadelphia (and right above our Old City location!)…anyway he posted this video today about working in comics. If you've got 45min this is pretty worth checking out!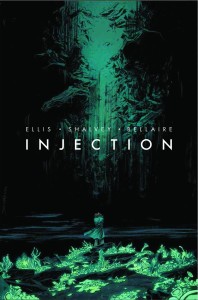 Also if you didn't check out Injection this past week you should think about it. It's sorta got a British X-Files feel if Warren Ellis did it…

 COMICS!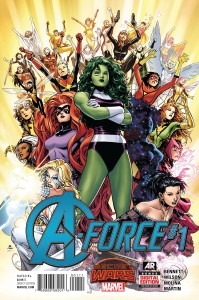 A-FORCE #1
MARVEL COMICS
(W) C. Willow Wilson, Marguerite Bennett (A) Jorge Molina (CA) Jim Cheung
• Marvel's Mightiest Women finally get their own explosive series!
•  In a secluded corner of the Battleworld, an island nation is fiercely protected by a team of Avengers the likes of which has only ever been glimpsed before…
•  Fighting to protect the small sliver of their world that's left, the Amazing A-FORCE stands shoulder-to-shoulder, ready to take on the horde!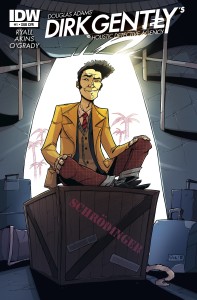 DIRK GENTLYS HOLISTIC DETECTIVE AGENCY #1 (OF 5)
IDW PUBLISHING
(W) Chris Ryall (A/CA) Tony Atkins
An all-new comic series based on Douglas Adams' beloved holistic detective! Dirk arrives in San Diego to face a new country, new cases and new threats: reincarnation, for starters…!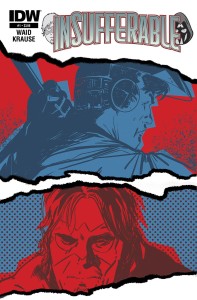 INSUFFERABLE #1
IDW PUBLISHING
(W) Mark Waid (A/CA) Peter Krause
What happens when your crime-fighting sidekick grows up to be an arrogant, ungrateful douchebag who makes Kanye look humble? Worse, what on Earth could force the two of you together for one last case? Nocturnus and his former protege, Galahad, will find out-if they don't kill one another first.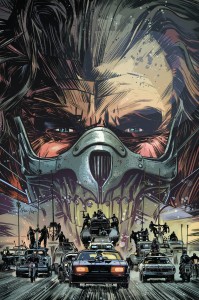 MAD MAX FURY ROAD NUX & IMMORTAL JOE #1
DC COMICS
(W) George Miller & Various (A) Riccardo Burchielli, Leandro Fernandez (CA) Tommy Lee Edwards
  In a fallen world ravaged by oil and water wars, humanity exists without law or mercy. All those who wander the Wasteland are ruled by a single imperative…survive!
Among them is Max Rockatansky, a Road Warrior haunted by his turbulent past…
"It's hard to know who is more crazy.
Me or everyone else?!"
In this first issue, witness the rise of Colonel Joe Moore, a war hero turned tyrannical warlord…The Immortan Joe!
And don't miss the story of Nux, one of the Immortan's "War Boys," who knows only the chaos into which he was born.
From the mind of George Miller, the creator of the Mad Max trilogy, comes a brand new epic tale that serves as a prelude to the upcoming film, Mad Max: Fury Road!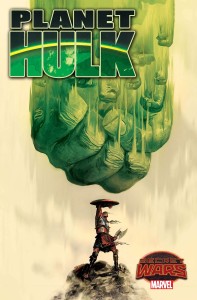 PLANET HULK #1 
MARVEL COMICS
(W) Sam Humphries, Greg Pak (A) Marc Laming, Takeshi Miyagawa (CA) Mike Del Mundo
• A forbidden zone of wild HULKS
•  A battle-worn gladiator named STEVE ROGERS
•  A journey that could break the spirit of a world's greatest freedom fighter.
•  PLUS: A back up story by a surprise creative team!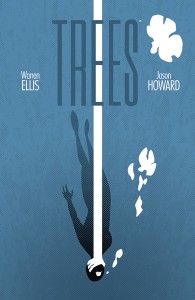 TREES #9 
IMAGE COMICS
(W) Warren Ellis (A/CA) Jason Howard
Beginning the second TREES story, "Two Forests." The Orkney Tree, set among the standing stones of that remote island, seems almost like it was always meant to be there. But, following the events in Svalbard, it could be nothing but a vast unexploded bomb. Across the Atlantic, there is a new mayor in New York City, who grew up under the shadow of the Manhattan Tree. And he might be the bigger threat.
NEW POPS!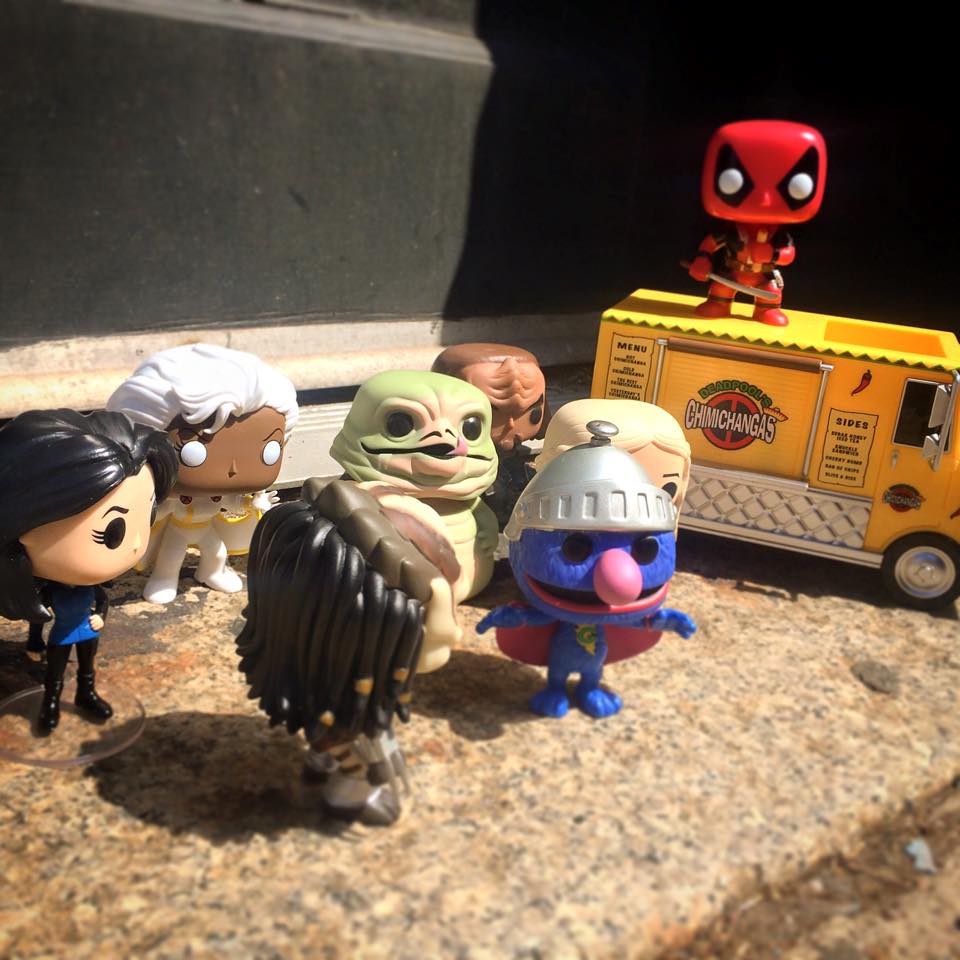 New Funko POPS! are always rolling into the shops so keep your eyes peeled at all times! This week's recent additions are:
Deadpool's Chimichanga Van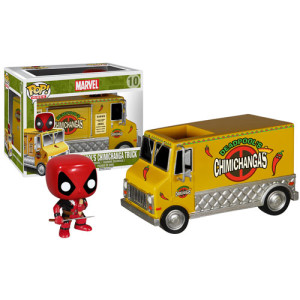 Melinda May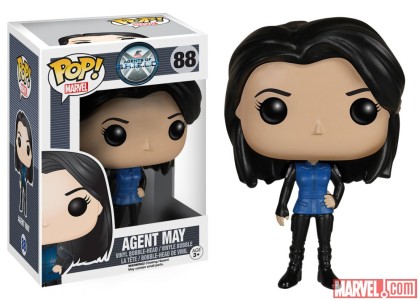 Super Grover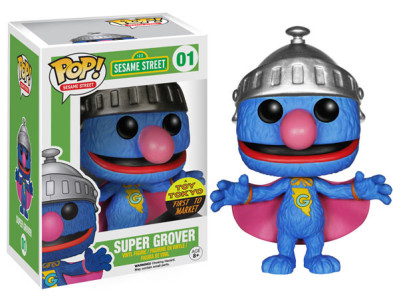 Bert
Oscar the Grouch
 NOW THE FULL LIST!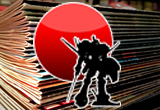 (the following list of comics reflects all the comics coming into both locations. If there's something on this list that's not in stock at your favorite BNW location do not hesitate to ask for us to order it for you!)
COMICS AND MAGAZINES
A-Force #1
Angry Birds #11
Archie Vs Predator #2
Avengers World #21
Battlestar Galactica Six #5 (OF 5)
Bloodshot Reborn #2
BPRD Hell On Earth #131
BTVS Season 10 #15
Convergence #7 (OF 8)
Convergence Adventures Of Superman #2
Convergence Batman & The Outsiders #2
Convergence Flash #2
Convergence Green Lantern Corps #2
Convergence Hawkman #2
Convergence Justice League America #2
Convergence New Teen Titans #2
Convergence Superboy & The Legion #2
Convergence Swamp Thing #2
Convergence Wonder Woman #2
Daredevil #15.1
Dark Horse Presents 2014 #10
Darth Vader #4 2nd Ptg
Deadpools Secret Secret Wars #1 (OF 4)
Deathlok #8
Dirk Gentlys Holistic Detective Agency #1 (OF 5)
Django Zorro #7 (OF 7)
Doctor Who 11th #12
Doctor Who Special #40
Donald Duck #1
Ei8ht #4 (OF 5)
Empire Uprising #2
Fade Out #6
Ghosted #20
Goon Once Upon A Hard Time #3 (OF 4)
Groo Friends And Foes #5
Guardians Of Galaxy #27
Hexed #10
Infinite Crisis Fight For The Multiverse #11
Insufferable #1
Jem & The Holograms #3
Jungle Girl Season 3 #2 (OF 4)
Kaijumax #2
Kaptara #2
Kitchen #7 (OF 8)
Lady Mechanika Tablet Of Destinies #2 (OF 6)
Letter 44 #16
Loki Agent Of Asgard #14
Lumberjanes #14
Mad Max Fury Road Nux & Immortal Joe #1
Master Of Kung Fu #1 (OF 4)
Max Ride First Flight #1 (OF 5) 2nd Ptg
Mega Man #49
Mind MGMT #33
Moon Knight #15
My Little Pony Friendship Is Magic #30
New Vampirella #12
Ninjak #3
Oddly Normal #7
Oh Killstrike #1 (OF 4)
Optic Nerve #14
Peanuts Vol 2 #28
Planet Hulk #1
Popeye Classics Ongoing #34
Powers #3
Satellite Sam #14
Secret Identities #4
Secret Wars Battleworld #1 (OF 4)
Sensation Comics Featuring Wonder Woman #10
Shaft #6
Shutter #12
Simpsons Summer Shindig #9
Skylanders #9
Sons Of Anarchy #21
Sparks Nevada Marshal On Mars #3 (OF 4)
Spawn #252
Spider-Verse #1
Star Wars #5
Strain Night Eternal #9
Stray Bullets Sunshine & Roses #4
Swords Of Sorrow Vampirella Jennifer Blood #1 (OF 4)
Tithe #2
Transformers #41
Trees #9
Ufology #2
Ultimate End #1 (OF 5)
Uncanny X-Men #34
Usagi Yojimbo #145
Valhalla Mad #1
Weird Love #7
Wolverines #19
World Of Archie Comics Double Digest #50
Wytches #6
X-Files Season 10 #24
TRADE PAPERBACKS, GRAPHIC NOVELS, HARDCOVERS AND MANGA

All New Ghost Rider Tp Vol 02 Legend
Angel & Faith Season 10 Tp Vol 02 Lost And Found
Archie Comics Spectacular Rock On Tp
Axis Revolutions Tp
Batman Detective Comics Hc Vol 06 Icarus
Batman Detective Comics Tp Vol 05 Gothtopia
BPRD Plague Of Frogs Tp Vol 04
Clive Barkers Nightbreed Tp Vol 01
Ex Machina Tp Book 05
Fantastic Four Epic Collection: Strange Days Tp
FBP Federal Bureau Of Physics Tp Vol 03 Standing
Graveyard Shift Tp
Grendel Vs Shadow Hc
Ivar Timewalker Tp Vol 01 Making History
My Little Pony Friendship Is Magic Tp Vol 07
Sword Art Online Girls Ops Gn Vol 01
Umineko When They Cry Gn Ep 5 Vol 01 End Of Golden
Uncanny Avengers Tp Vol 04 Avenge Earth
Uncanny X-Men Tp Vol 04 Vs Shield
Unwritten Tp Vol 11
Velvet Tp Vol 02 The Secret Lives Of Dead Men
TOYS
ODDS AND ENDS
Batman 1966 Playing Cards
Bigfoot Search Kit Lunchbox
Harley Quinn Puzzle
Marvel Chess Fig Mag Special #3 Star-Lord & Thanos
Star Trek Starships Fig Mag #40
Star Trek Starships Fig Mag #41
Star Trek Starships Fig Mag #42
Star Trek Starships Fig Mag #43