Age of Ultron is out! Free Comic Book Day is tomorrow! Neal Adams in less than a week! Things are good in the comics world right now!

THANKS FOR JOINING US LAST NIGHT!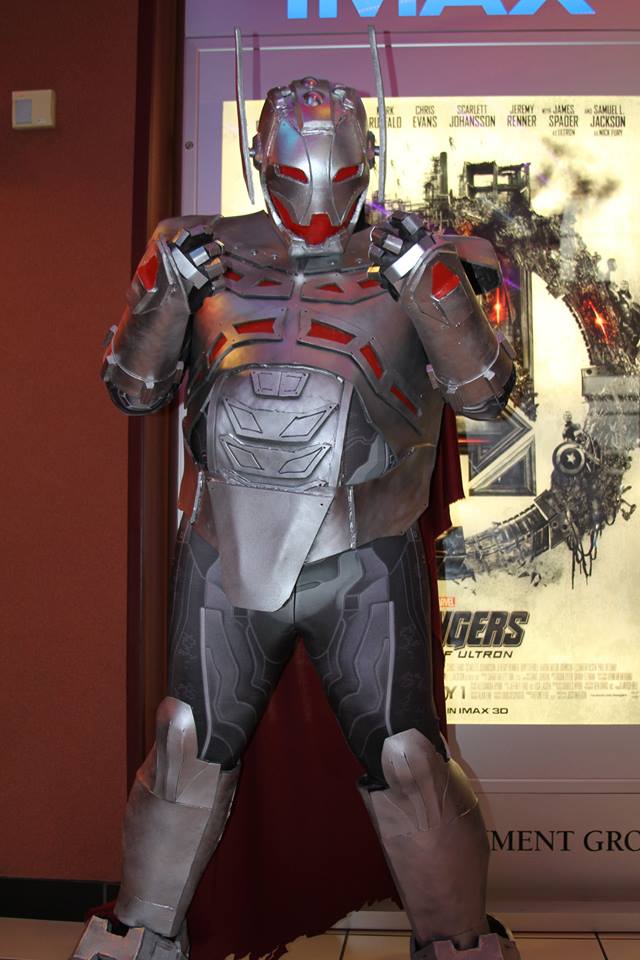 Our screening of Avengers: Age of Ultron last night was yet again another HUGE success! Thanks to everyone who came out!  We're sure we'll see you again soon!

IT'S HERE! FCBD 2015!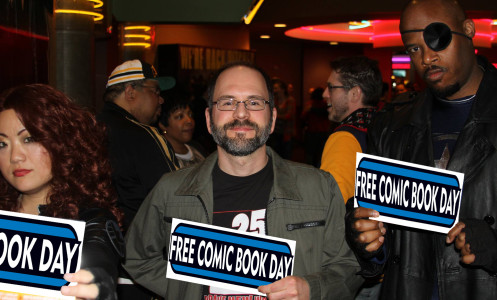 WEDNESDAY MAY 6th! NEAL ADAMS!

Neal Adams will be coming to the Willow Grove shop this coming Wednesday! Don't miss this!

COMICS!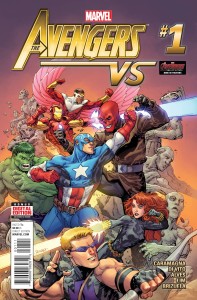 AVENGERS VS #1
MARVEL COMICS
(W) Joe Caramagna (A) Andrea Di Vito & Various (CA) Tom Raney
• It's the Avengers versus some of their all-time greatest foes!
•  Powerful Asgardian artifacts are on Earth…but can the Avengers recover them before Loki?
•  Contains four short stories featuring the villainous Red Skull, Attuma, Loki, MODOK, and more!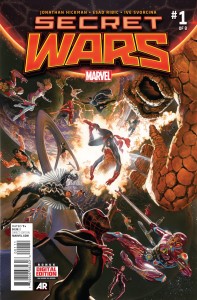 SECRET WARS #1 (OF 8)
MARVEL COMICS
(W) Jonathan Hickman (A) Esad Ribic (CA) Alex Ross
• THE FINAL INCURSION IS HAPPENING!
•  THE MARVEL UNIVERSE IS COLLIDING WITH THE ULTIMATE
UNIVERSE!
•  AND NEITHER WILL SURVIVE!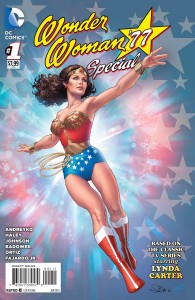 WONDER WOMAN 77 SPECIAL #1
DC COMICS
(W) Marc Andreyko (A) Drew Johnson, Matt Haley (CA) Nicola Scott
Don't miss this digital-first special based on the classic TV series starring Lynda Carter! Travel back to the sizzling '70s as the undercover Amazon Princess joins forces with special agent Steve Trevor to defend America against Cold War-era criminals. A search for an escaped Soviet scientist brings Wonder Woman to the hottest disco of the day, Studio 52. A live stage act might prove more of a threat to Wonder Woman than the Russian Roller Derby girls out to bring the scientist home.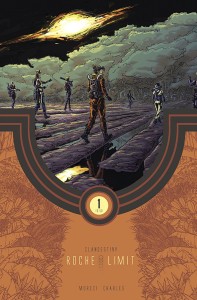 ROCHE LIMIT CLANDESTINY #1
IMAGE COMICS
(W) Michael Moreci (A/CA) Kyle Charles
The breakout hit of 2014 returns with volume two of the groundbreaking sci-fi trilogy!
It's 75 years after the events that left the Roche Limit colony in flames. When a crew of military and science personnel are sent to the forgotten and desolate planet on a mysterious expedition, they quickly learn its dark secrets-and that their mission is not what they thought it to be. With danger lurking all around, the crew members fight to find a way off the planet and resist the mysterious presence that haunts them all.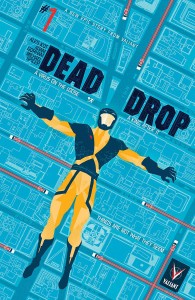 DEAD DROP #1 (OF 4)
VALIANT ENTERTAINMENT LLC
(W) Ales Kot (A) Adam Gorham (CA) Raul Allen
Four issues. Four stories. One ticking clock! Red-hot writer Ales Kot (Bucky Barnes: The Winter Soldier) and rising star Adam Gorham (Zero) start the countdown to DEAD DROP as an unlikely cast of superhuman operators fall in deep for an undercover conspiracy action thriller in the darkest corners of the Valiant Universe…
There is a secret black market in New York. It is hidden in plain sight – in our streets, trains, restaurants. Those who know how to  navigate it exchange secrets of extraordinary nature. But when the secret in circulation is a biological weapon derived from Vine technology, the gloves are off – and the most extraordinary agents
are released to stop the disaster before it occurs.
Otherwise, in less than thirty minutes, there will be no world to come back to.
X-O Manowar, Archer, Neville Alcott, Detective Cejudo and Betamax are ready to save the world.
BOOKS!
BATMAN EARTH ONE HC VOL 02
DC COMICS
(W) Geoff Johns (A) Gary Frank, Jonathan Sibal (CA) Gary Frank
It's here – the sequel to the #1 New York Times bestseller and critically acclaimed BATMAN: EARTH ONE by the superstar creative team of writer Geoff Johns and artist Gary Frank! While Gotham City is plunged into terror by an enigmatic anarchist and killer calling himself The Riddler, the Dark Knight must reconcile the increasingly conflicting ideologies of Detective Jim Gordon and Bruce Wayne's head of security, Alfred Pennyworth. But there are many more mysteries lurking within Gotham City, including the secret agenda of Harvey Dent and the bizarre creature prowling the sewers – Killer Croc!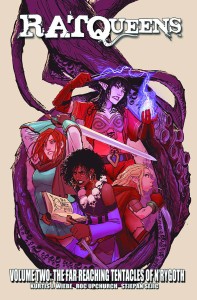 RAT QUEENS TP VOL 02 FAR REACHING TENTACLES OF N'RYGOTH
IMAGE COMICS
(W) Kurtis J. Wiebe (A) Roc Upchurch, Stjepan Sejic (CA) Roc Upchurch
Featuring cut-out RAT QUEENS VALENTINE'S DAY CARDS!
This booze-soaked second volume of RAT QUEENS reveals a growing menace within the very walls of Palisade. And while Dee may have run from her past, the bloated, blood-feasting sky god N'rygoth never really lets his children stray too far.
Collects RAT QUEENS #6-10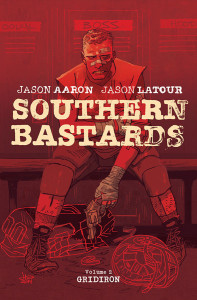 SOUTHERN BASTARDS TP VOL 02 GRIDIRON
IMAGE COMICS
(W) Jason Aaron (A/CA) Jason Latour
The hit new crime series, SOUTHERN BASTARDS, returns for its second volume, as JASON AARON (Scalped, Thor, Star Wars) and JASON LATOUR (Spider-Gwen, Loose Ends) pull back the curtain on the dark and seedy history of Craw County and its most famous and feared resident, the high school football coach turned backwoods crime lord , Euless Boss. Collects SOUTHERN BASTARDS #5-#9.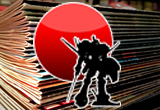 (the following list of comics reflects all the comics coming into both locations. If there's something on this list that's not in stock at your favorite BNW location do not hesitate to ask for us to order it for you!)
COMICS AND MAGAZINES
Afterlife With Archie #8
All New Captain America Special #1
Amazing Spider-Man #18
Angel And Faith Season 10 #14
Ant-Man #5
Arcadia #1
Artifacts Lost Tales #1
Avengers Vs #1
Baltimore Cult Of The Red King #1 (OF 5)
Cluster #4
Convergence #5 (OF 8)
Convergence Atom #2
Convergence Batgirl #2
Convergence Batman & Robin #2
Convergence Harley Quinn #2
Convergence Justice League #2
Convergence Nightwing Oracle #2
Convergence Question #2
Convergence Speed Force #2
Convergence Superman #2
Convergence Titans #2
Crossed Badlands #77
Darth Vader #1 3rd Ptg
Darth Vader #2 3rd Ptg
Dead Drop #1 (OF 4)
Dead Letters #9
Descender #3
Doctor Who Magazine #485
Elephantmen #64
Feathers #5
Flash Season Zero #8
Fox (DARK Circle) #2
George Romeros Empire Of Dead Act Three #2 (OF 5)
God Hates Astronauts #8
God Is Dead #35
Guardians Team-Up #5
Halogen #3 (OF 4)
Heavy Metal #274
Hinterkind #18
Hobby Japan Mar 2015
Howtoons Reignition #1
Hulk #16
Inhuman Annual #1
John Carter Warlord #6
Jughead & Archie Comics Double Digest #12
Jupiters Circle #2
Kanan Last Padawan #1 2nd Ptg
Kanan Last Padawan #2
Masks 2 #2 (OF 8)
Nailbiter #12
Names #9 (OF 9)
Neverboy #3
No Mercy #2
Operation Sin #5 (OF 5)
Orphan Black #3
Princess Leia #2 (OF 5) 2nd Ptg
Rachel Rising #33
Rat God #4 (OF 5)
Regular Show #23
Return Of Living Deadpool #4 (OF 4)
Roche Limit Clandestiny #1
Rocket Girl #6
Rocket Raccoon #11
Savage Dragon #203
Scooby Doo Team Up #10
Secret Wars #1 (OF 8)
Spider-Gwen #4
Spider-Woman #7
Star Wars #1 5th Ptg
Star Wars #3 2nd Ptg
Swords Of Sorrow #1 (OF 6)
Thief Of Thieves #28
TMNT Mutanimals #3 (OF 4)
Uber #24
Unbeatable Squirrel Girl #5
Uncanny Season 2 #2 (OF 6)
Valiant Universe Handbook 2015 Ed #1
We Can Never Go Home #2 (OF 5)
Wicked & Divine #10
Wolf Moon #6 (OF 6)
Wolverines #17
Wonder Woman 77 Special #1
Zero #16
TRADE PAPERBACKS, GRAPHIC NOVELS, HARDCOVERS AND MANGA

All New X-Men Tp Vol 05 One Down
Batman Earth One Hc Vol 02
Batman Superman Hc Vol 03 Second Chance
Batman Superman Tp Vol 02 Game Over
Dragon Age World Of Thedas Hc Vol 02
Empire Tp
Exquisite Corpse Hc Gn
Figment Hc
Girl Who Played With Fire Tp
God Is Dead Tp Vol 05
Jim Hensons Storyteller Witches Hc
JoJos Bizarre Adv Phantom Blood Hc Vol 02
Princeless Tp Vol 03 Pirate Princess
Rat Queens Tp Vol 02 Far Reaching Tentacles Of N'Rgoth
Secret Wars Prelude Tp
Smallville Season 11 Tp Vol 06 Alien
Southern Bastards Tp Vol 02 Gridiron
Star Wars Ogn Hc Episode Iv New Hope
Strain Tp Vol 05 Night Eternal
Superman Vs Darkseid Tp
Woods Tp Vol 02
TOYS
Dark Knight Joker Px Maf Ex
ODDS AND ENDS