It's time for the weekend! (Heck it is the weekend!) Here's your list of what's coming out plus other BNW news!

WILLOW GROVE'S GOT THE MAGIC!

Our Willow Grove location will be hosting a Magic: the Gathering Fate Reforged Game Day event on Saturday, April 18th @ 12 noon. Be sure not to miss this one! DETAILS!
NEAL ADAMS IS COMING TO WILLOW GROVE!

Wednesday May 6th 2015 is the day you get to meet Comics Legend Neal Adams! He'll be out at our Willow Grove Location and signing from 5:00Pm to 8:00pm!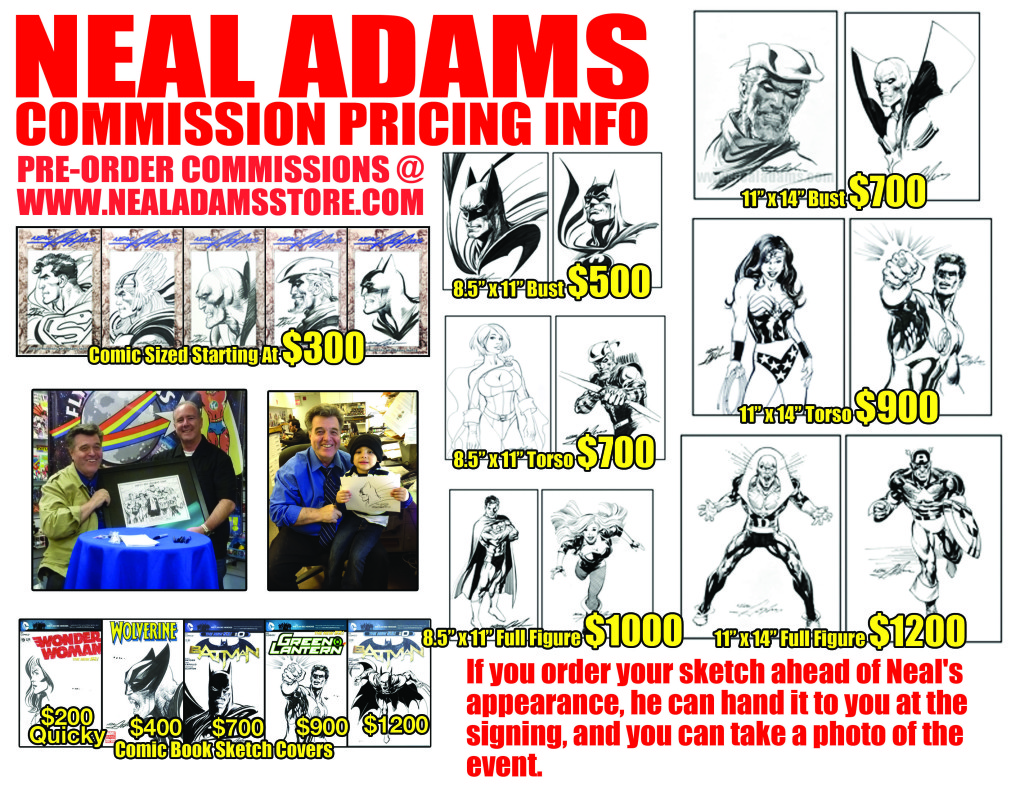 AGE OF ULTRON!

Inquire at either location about how to join us! Also do so quickly…these things tend to sell out very quickly!
FCBD IS GETTING CLOSER!

PRE-ORDER FIGHT CLUB 2 #1 NOW!
 CHECK THESE OUT!

 WEEK 3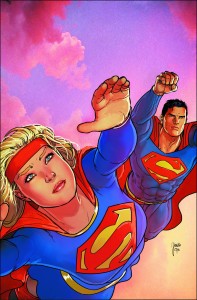 CONVERGENCE ADVENTURES OF SUPERMAN #1
DC COMICS
(W) Marv Wolfman (A) Roberto Viacava, Andy Owens (CA) Mikel Janin
STARRING HEROES FROM CRISIS ON INFINITE EARTHS! Superman and Supergirl attempt to free their city via the Phantom Zone but learn that if they succeed, a terrible fate awaits Supergirl in Crisis on Infinite Earths!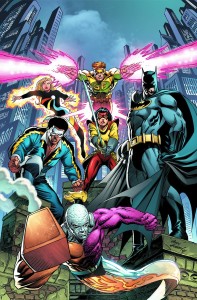 CONVERGENCE BATMAN & THE OUTSIDERS #1
DC COMICS
(W) Marc Andreyko (A) Carlos D'Anda (CA) Andy Kubert
STARRING HEROES FROM CRISIS ON INFINITE EARTHS! After a year under the dome, the Outsiders have gone their separate ways, but when OMAC attacks, Batman must find out if they have what it takes to still be a team.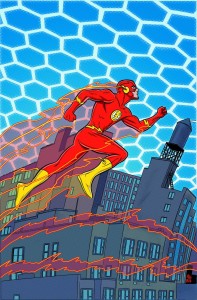 CONVERGENCE FLASH #1
DC COMICS
(W) Dan Abnett (A) Federico Dallocchio (CA) Michael Allred
STARRING HEROES FROM CRISIS ON INFINITE EARTHS! Trapped in Gotham City, Barry Allen has nowhere to run. He fights on, seeking justice as well as a way to save the city, but he faces a Tangent Universe foe who thinks faster than even The Flash can run!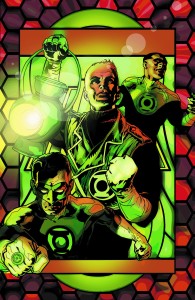 CONVERGENCE GREEN LANTERN CORPS #1
DC COMICS
(W) David Gallaher (A) Steve Ellis, Ande Parks (CA) Tony Harris
STARRING HEROES FROM CRISIS ON INFINITE EARTHS! Say the Oath, save the world! If only being in the Green Lantern Corps was that easy. Hal has resigned, John is busy, and Guy is pissed. Together for the first time, they'll save Gotham City or die trying!
CONVERGENCE HAWKMAN #1
DC COMICS
(W) Jeff Parker (A) Timothy Truman, Enrique Alcatena (CA) Rafael Albuquerque
STARRING HEROES FROM CRISIS ON INFINITE EARTHS! Hawkman and Hawkgirl put their Shadow War on hold as they face the might of anthropomorphic rat-men and bat-men in the deadly land of Kamandi!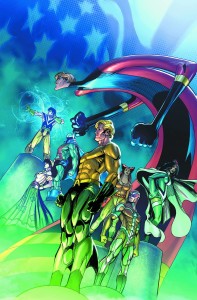 CONVERGENCE JUSTICE LEAGUE AMERICA #1
DC COMICS
(W) Fabian Nicieza (A/CA) ChrisCross
STARRING HEROES FROM CRISIS ON INFINITE EARTHS! With their heavy hitters sidelined, Elongated Man must lead the much-maligned "Detroit Justice League" against the overwhelming power of the heroes from the Tangent Universe!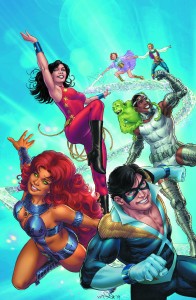 CONVERGENCE NEW TEEN TITANS #1
DC COMICS
(W) Marv Wolfman (A) Nicola Scott, Marc Deering (CA) Nicola Scott
STARRING HEROES FROM CRISIS ON INFINITE EARTHS! Titans Together! The greatest Titans team of them all takes on the might of the Tangent Universe's Doom Patrol!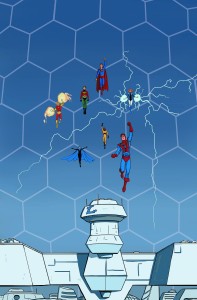 CONVERGENCE SUPERBOY & THE LEGION #1
DC COMICS
(W) Stuart Moore (A) Gus Storms, Mark Farmer (CA) Pia Guerra
STARRING HEROES FROM CRISIS ON INFINITE EARTHS!! While Brainiac 5 struggles to break through the dome, Superboy tries to keep the Legion of Super-Heroes' spirits up – until the Atomic Knights ride into town to cause mass destruction!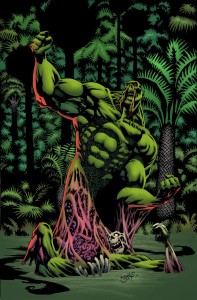 CONVERGENCE SWAMP THING #1
DC COMICS
(W) Len Wein (A/CA) Kelley Jones
STARRING HEROES FROM CRISIS ON INFINITE EARTHS! The dome has cut off all the heroes from their powers – but what happens when Swamp Thing is cut off from his life source in The Green?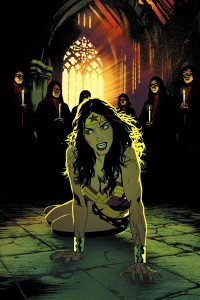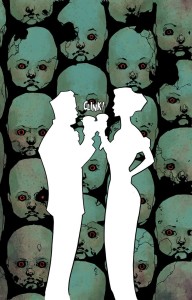 BEYOND BELIEF #1
IMAGE COMICS
(W) Ben Acker, Ben Blacker (A/CA) Phil Hester
Based on the hit Nerdist podcast!
It's time to send the little ones to dream land, and set your radio's dial to "SPOOKY." Steel yourself for mysterious suspense in…BEYOND BELIEF! Meet Frank and Sadie Doyle, toast of the upper crust! Headliners on the society pages. And oh yes…THEY SEE GHOSTS! Who cares what evil lurks in the hearts of men…unless evil's carrying the martini tray!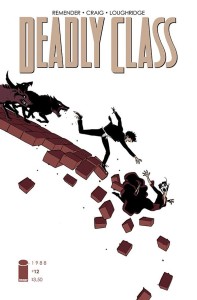 DEADLY CLASS #12
IMAGE COMICS
(W) Rick Remender (A/CA) Wesley Craig
NEW STORY ARC
As the Devil's Cartel hit squad closes in, Marcus must rely on the girl whose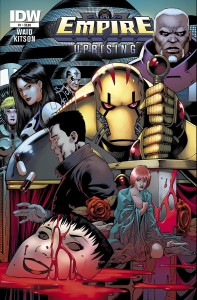 EMPIRE UPRISING #1
IDW PUBLISHING
(W) Mark Waid (A/CA) Barry Kitson
It's been a year since the events of the original Empire, and much has changed for Golgoth, the first super-villain to conquer the world. Can he hold onto his reign-and does he even want to?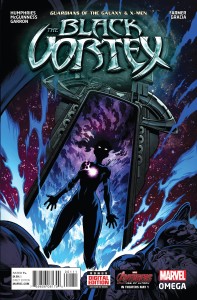 GOTG AND X-MEN BLACK VORTEX OMEGA #1
MARVEL COMICS
(W) Sam Humphries (A) Ed McGuinness (CA) TBD
THE BLACK VORTEX ENDS HERE!
•  When an entire planet, and potentially the entire galaxy, is caught in the crosshairs of Knife's cosmically empowered forces, the Guardians and the X-Men face their final test.
•  With billions of lives at stake, our heroes are forced to make the ultimate sacrifice.
•  But in gaining the power to potentially defeat Knife, by submitting to the Black Vortex, could they have given up their humanity forever?
Rated T+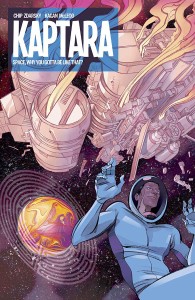 KAPTARA #1
IMAGE COMICS
(W) Chip Zdarsky (A/CA) Kagan McLeod
    A space expedition goes horribly wrong because if it didn't there would be no story! Reluctant explorer Keith Kanga and his crew crash land on KAPTARA, a world filled with danger and weird danger and dangerous weirdos! And if he can't survive then earth, the place where YOU live, is doomed!
Join CHIP ZDARSKY (Sex Criminals the Duck) and KAGAN McLEOD (Infinite Kung Fu) as they put the "fi" back into "sci-fi" and pretty much disregard the "sci" part in this epic story of punching and love!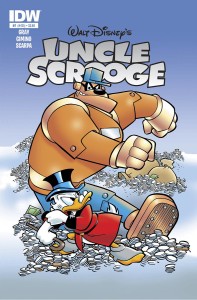 UNCLE SCROOGE #1
IDW PUBLISHING
(W) Jonathan Gray, Rodolfo Cimino (A) Romano Scarpa (CA) Giorgio Cavazzano
Wak! Disney's richest epic hero returns! In "The Wrath of Gigabeagle," the McDuck Money Bin meets a monster-sized Beagle Boy mech!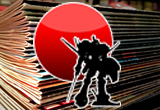 (the following list of comics reflects all the comics coming into both locations. If there's something on this list that's not in stock at your favorite BNW location do not hesitate to ask for us to order it for you!)
COMICS AND MAGAZINES
Adventure Time #39
All New X-Men #40
Alter Ego #132
Amazing Spider-Man #17.1
Amazing X-Men #19
Angry Birds #10
Avengers Millennium #4 (OF 4)
Avengers Operation Hydra #1
Avengers World #20
Back Issue #80
Batman 66 #22
Batman Arkham Knight #3
Betty & Veronica Jumbo Comics Double Digest #233
Beyond Belief #1
Black Hood #3
Black Widow #17
BTVS Season 10 #14
Chew #48
Chrononauts #1 2nd Ptg
Clive Barkers Nightbreed #12
Convergence #3 (OF 8)
Convergence Adventures Of Superman #1
Convergence Batman & The Outsiders #1
Convergence Flash #1
Convergence Green Lantern Corps #1
Convergence Hawkman #1
Convergence Justice League America #1
Convergence New Teen Titans #1
Convergence Superboy & The Legion #1
Convergence Swamp Thing #1
Convergence Wonder Woman #1
Creepy Comics #20
Curb Stomp #3
Dawn Of Planet Of Apes #6
Deadly Class #12
Divinity #3 (OF 4)
Draw #30
Edward Scissorhands #7
Effigy #4
Empire Uprising #1
Empty #3
Fly Outbreak #2 (OF 5)
Frankenstein Underground #2 (OF 5)
Galaxy Quest Journey Continues #4 (OF 4)
GI Joe A Real American Hero #213
Giant Days #1 (2ND Ptg)
God Is Dead #33
Godzilla Rulers Of The Earth #23
GOTG And X-Men Black Vortex Omega #1
Grindhouse Drive In Bleed Out #4 (OF 8)
Guardians Of Galaxy #26
Halo Escalation #17
Holmes Vs Houdini #5 (OF 5)
Hulk #15
Inhuman Special #1
Intersect #6
Invisible Republic #2
Ivar Timewalker #4
Kaptara #1
King Flash Gordon #3 (OF 4)
Lady Mechanika Tablet Of Destinies #1 (OF 6)
Lady Rawhide Lady Zorro #2 (OF 4)
Lazarus #16
Life After #9
Mad Magazine #533
Manifest Destiny #14
Marvel Universe Guardians Of Galaxy #3 (OF 4)
Maxx Maxximized #18
Miami Vice Remix #2 (OF 5)
Mind Mgmt #32
My Little Pony Fiendship Is Magic #4
Ninjak #2
Popeye Classics Ongoing #33
Postal #3
Princess Leia #1 (OF 5) 2nd Ptg
Silk #2 2nd Ptg
Skylanders #8
Solar Man Of Atom #11
Sonic Universe #75
Spider-Gwen #2 2nd Ptg
Star Wars #4
Suicide Risk #24
Suiciders #3
Tomb Raider #15
Transformers Windblade Combiner Wars #2
Unbeatable Squirrel Girl #4
Uncle Scrooge #1
Velvet #10
Wolverines #15
Zombies Vs Robots #4
TRADE PAPERBACKS, GRAPHIC NOVELS, HARDCOVERS AND MANGA

Baby Sitters Club Color Ed Gn Vol 01
Bart Simpson Blastoff Tp
Batman 66 Hc Vol 03
Batman 66 Tp Vol 02
Criminal Tp Vol 04 Bad Night
Darth Vader & Friends Hc
Death Defying Dr Mirage Tp
Hulk Future Imperfect Tp New Ptg
Joss Whedon Comp Companion Revised & Updated Sc
Loki Agent Of Asgard Tp Vol 02 I Cannot Tell A Lie
MPH Tp
Rot & Ruin Tp Warrior Smart
Scott Pilgrim Color Hc Vol 06 (OF 6)
Superior Iron Man Prem Hc Vol 01 Infamous
Sword Art Online Novel Vol 04 Fairy Dance
Sword Art Online Progressive Gn Vol 02
Vision Yesterday And Tomorrow Tp New Ptg
Witchfinder Tp Vol 03 Mysteries Of Unland
Wolverines Tp Vol 01 Dancing With Devil
TOYS
Batman Animated Nba Creeper Af
Game Of Thrones Figure Joffrey Baratheon
Revoltech Yamaguchi Mini Af #001 MGS Solid Snake
Revoltech Yamaguchi Mini Af #005 MGS Cyborg Ninja
ODDS AND ENDS
Batman Black & White Statue By Ivan Reis
Game Of Thrones Playing Cards 2nd Ed
and because you scrolled all the way to the bottom!
 NEW STAR WARS TRAILER!
NEW SUPERMAN V BATMAN TRAILER!