It's Friday, Daredevil is on Netflix and here's your list of what's coming out next week!

DAREDEVIL IS ON NETFLIX!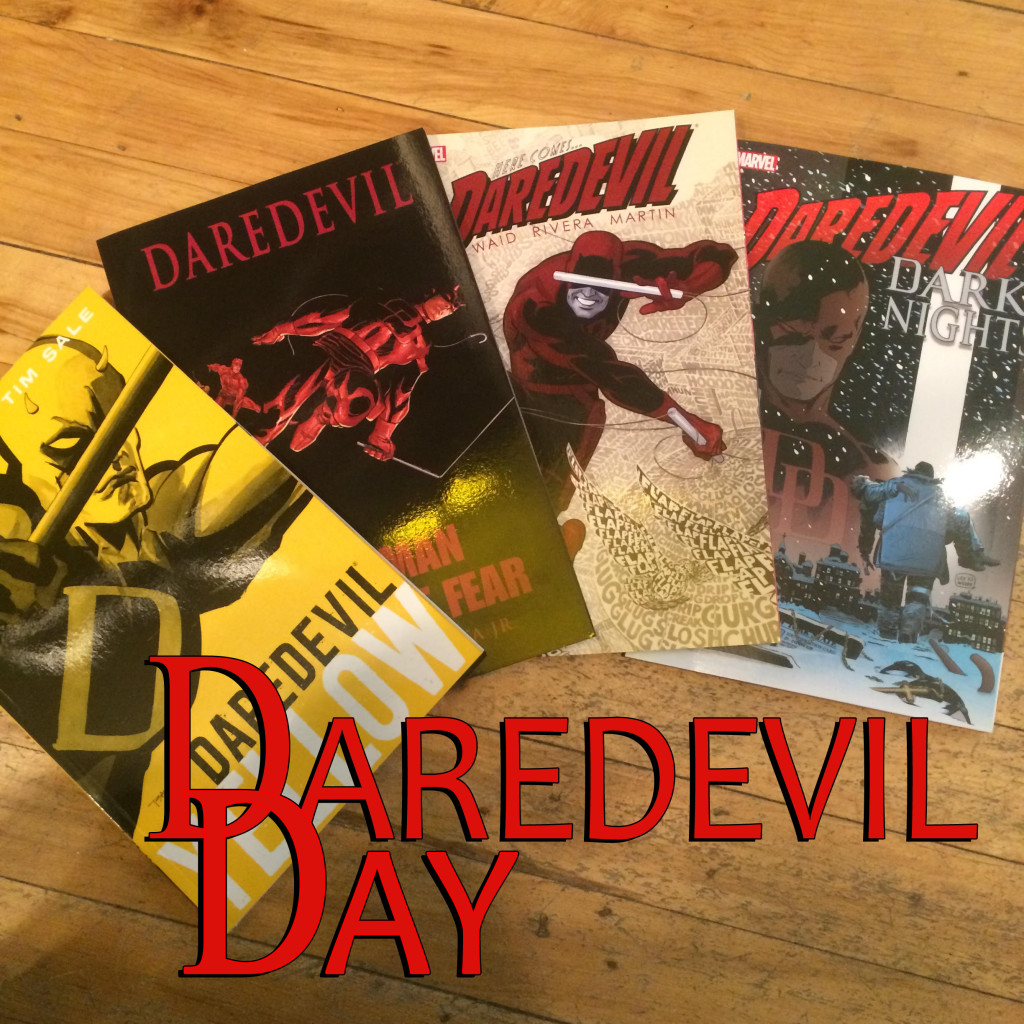 If you're into the show swing by either location and ask us about ol Matt Murdock! We'll help you find some great stuff for you to read! (No spoilers when you're in the shops please!)
COMICS LEGEND NEAL ADAMS IN STORE!

Wednesday May 6th 2015 is the day you get to meet Comics Legend Neal Adams! He'll be out at our Willow Grove Location and signing from 5:00Pm to 8:00pm!
 SEE AGE OF ULTRON WITH US!

Inquire at either location about how to join us! Also do so quickly…these things tend to "sell out" very quickly!
 PRE-ORDER FIGHT CLUB 2 #1 ASAP!
If you pre-order Fight Club 2 issue #1 now at either BNW locations you will be entered instantly to win a signed (by Chuck Palahniuk himself!) limited edition hardcover edition of the original Fight Club novel!
FCBD IS COMING!

FREE COMICS! Gotta love Free Comics!



CONVERGENCE WEEK 2!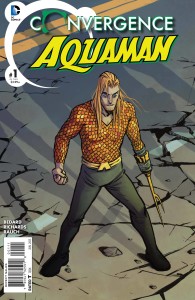 CONVERGENCE AQUAMAN #1
DC COMICS
(W) Antony Bedard (A) Cliff Richards (CA) Becky Cloonan
STARRING HEROES FROM ZERO HOUR! Aquaman has lost his home, his powers, and his hand – but now he faces his most difficult challenge: a battle to the finish with Deathblow!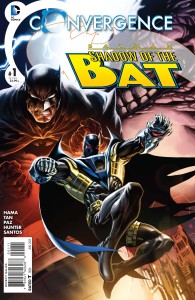 CONVERGENCE BATMAN SHADOW OF THE BAT #1
DC COMICS
(W) Larry Hama (A) Philip Tan, Jason Paz (CA) Philip Tan
STARRING HEROES FROM ZERO HOUR! Fresh out of recovery from a broken back, Bruce Wayne infiltrates the organized crime underworld, but the outlaw sent to test his mettle is none other than Azrael!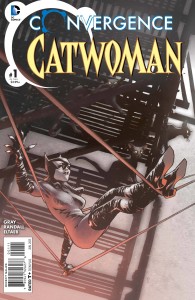 CONVERGENCE CATWOMAN #1
DC COMICS
(W) Justin Gray (A) Ron Randall (CA) Claire Wendling
STARRING HEROES FROM ZERO HOUR! A year under the dome can change anyone – even Catwoman. She's set aside her life of crime to become the protector of Suicide Slum, but when the dome falls she will face her greatest challenge: Kingdom Come Batman!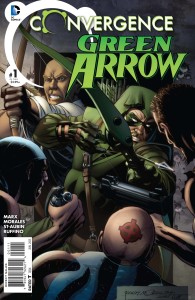 CONVERGENCE GREEN ARROW #1
DC COMICS
(W) Christy Marx (A) Rags Morales, Jean-Claude St. (CA) Rags Morales
STARRING HEROES FROM ZERO HOUR! Don't miss the first meeting between Oliver Queen and his son, Connor Hawke! Father and son may be united, but is their world about to end?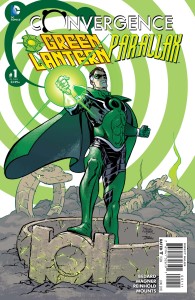 CONVERGENCE GREEN LANTERN PARALLAX #1
DC COMICS
(W) Antony Bedard (A) Ron Wagner & Various
STARRING HEROES FROM ZERO HOUR! A powerless Kyle Rayner visits a Metropolis prison to see a devastated Hal Jordan who believes he has murdered the Green Lantern Corps. But if the dome falls and powers are restored, will Parallax return to defend the city or destroy it?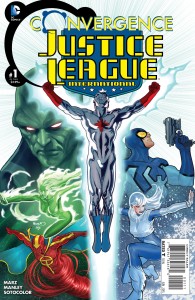 CONVERGENCE JUSTICE LEAGUE INTL #1
DC COMICS
(W) Ron Marz (A) Mike Manley (CA) Paul Renaud
STARRING HEROES FROM ZERO HOUR! Ted Kord, Martian Manhunter, Fire and Ice star as the levity of the JLI team collides with the severity of the world of Kingdom Come!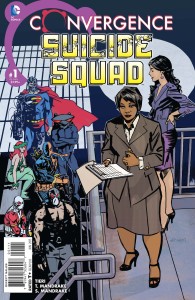 CONVERGENCE SUICIDE SQUAD #1
DC COMICS
(W) Frank Tieri (A) Tom Mandrake (CA) John Paul Leon
STARRING HEROES FROM ZERO HOUR! When Kingdom Come's floating fortress of New Oa threatens Metropolis, it's up to Amanda Waller to assemble a team of Metropolis's deadliest villains to stop it.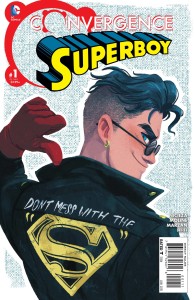 CONVERGENCE SUPERBOY #1
DC COMICS
(W) Fabian Nicieza (A) Karl Moline, José Marzan (CA) Babs Tarr
STARRING HEROES FROM ZERO HOUR! Has Kon-El earned the right to be the new Man of Steel? Kon will have to prove his mettle in battle against the Superman of Kingdom Come! But what if the only way to save Metropolis is to lose the fight?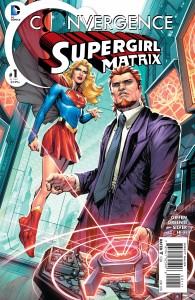 CONVERGENCE SUPERGIRL MATRIX #1
DC COMICS
(W) Keith Giffen (A) Timothy Green (CA) Howard Porter
STARRING HEROES FROM ZERO HOUR! What do Supergirl, Lady Quark, and Ambush Bug have in common? Well…nothing, really. But that doesn't stop them from appearing in this story together. You are SO welcome.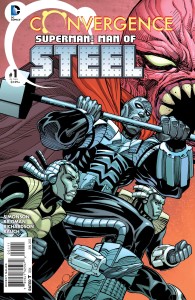 ARCHIE VS PREDATOR #1 (OF 4)
DARK HORSE COMICS
(W) Alex De Campi (A) Rich Koslowski (CA) Fernando Ruiz and Eric Powell
America's favorite teen meets the galaxy's fiercest hunter! Archie and friends hit Costa Rica for Spring Break, where party games and beach games are soon replaced by the Most Dangerous Game! What mysterious attraction does the gang hold for the trophy-collecting Predator, and will the kids even realize they're in danger before it claims them all?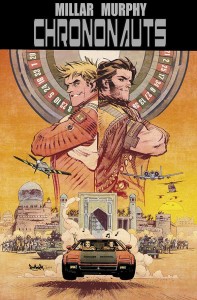 CHRONONAUTS #2 (OF 4)
IMAGE COMICS
(W) Mark Millar (A/CA) Sean Murphy
Corbin Quinn and Danny Reilly have become the world's first time travelers – but not all goes according to plan when the two go rogue in their own era-hopping adventure! With the world watching, the buddies get mixed up in an eon's worth of sticky situations while some of history's scariest villains – and their bosses back in the present day – are determined to track them down!
COLLECTIONS!
BOOM! STUDIOS
(W) Natasha Allegri, Garrett Jackson (A/CA) Natasha Allegri
WHAT'S TO LOVE: Bee and PuppyCat started as a popular animated web series that broke the record for most funded web series on Kickstarter, and now popular creator Natasha Allegri (Adventure Time: Fionna and Cake) brings their whimsical adventures to comics for the first time!
WHAT IT IS: This quirky take on the magical girl genre comes to life with Bee, a nottemp worker and her partner Puppycat, the sour curmudgeon who helps her pay rent. Watch these two roommates take on a variety of jobs from cleaning house to finding plants in a collection of charming shorts by indie allMadéleine Flores (Help Us! Great Warrior), Frank Gibson and Becky Dreistadt (Capture Creatures), and more!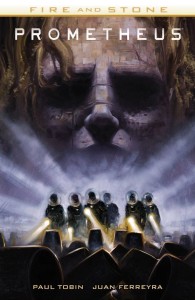 PROMETHEUS FIRE & STONE TP
DARK HORSE COMICS
(W) Paul Tobin (A) Juan Ferreyra (CA) David Palumbo
When the Prometheus never returned from its fateful journey to LV-223, the questions surrounding the origins of man went unanswered. Now a new team of explorers seeks to uncover the dark mystery that holds not only the fate of the original mission, but possibly their own damnation. Collects the four-issue miniseries.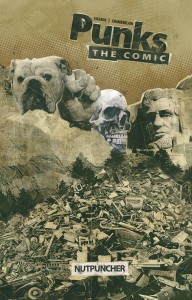 PUNKS THE COMIC TP VOL 01 NUTPUNCHER
IMAGE COMICS
(W) Joshua Hale Fialkov (A/CA) Kody Chamberlain
From JOSHUA HALE FIALKOV (The Bunker, The Life After, I, Vampire) and KODY CHAMBERLAIN (SWEETS, The Ride: Southern Gothic) comes a book unlikely to become a blockbuster movie. Much to their chagrin.
ABE, FIST, SKULL, and DOG live in a house, get into fights, murder gnomes, and punch each other in the nuts. A lot. Vomit out loud comedy guaranteed.*
Collects PUNKS: THE COMIC # 1-5, may be used to cure venereal diseases**
SPREAD TP VOL 01 NO HOPE
IMAGE COMICS
(W) Justin Jordan (A/CA) Kyle Strahm
Ten years ago, we dug too deep and unleashed something we couldn't control. Something that twisted and warped every living thing in its path. Something that remade the world in its own image.
The Spread.
One man has found a child who could save the world, but he has to fight monsters, raiders, cannibals, religious fanatics, and one cranky baby to do it.
Collects SPREAD #1-6
HERE'S THE FULL LIST!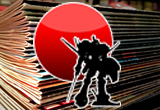 (the following list of comics reflects all the comics coming into both locations. If there's something on this list that's not in stock at your favorite BNW location do not hesitate to ask for us to order it for you!)
COMICS AND MAGAZINES

68 Bad Sign One Shot




Ace Magazine #2 




American Vampire Second Cycle #7 




Archie Vs Predator #1




Avengers Millennium #3 (OF 4)




Battlestar Galactica Six #3 (OF 5)




Betty & Veronica #275




Big Thunder Mountain Railroad #2 (OF 5) 




Bloodshot Reborn #1




BPRD Hell On Earth #130 




Captain America And Mighty Avengers #7    




Chrononauts #2 




Convergence #2 (OF 8) 




Convergence Aquaman #1    




Convergence Batman Shadow Of The Bat #1




Convergence Catwoman #1 




Convergence Green Arrow #1




Convergence Green Lantern Parallax #1




Convergence Justice League Intl #1 




Convergence Suicide Squad #1 




Convergence Superboy #1




Convergence Supergirl Matrix #1




Convergence Superman Man Of Steel #1 




Crossed Badlands #75




Crossed Plus 100 #4 




D4ve #3 (OF 5)     




Dark Gods #5 




Dark Horse Presents 2014 #9




Deathlok #7   




Django Zorro #6 (OF 7) 




Doctor Who 10th #9




Doctor Who 11th #11 




Doctor Who 12th #7




Ei8ht #3 (OF 5) 




Executive Assistant Iris Annual #1




Fade Out #5




Fox (Dark Circle) #1




Ghosted #19




Gi Joe Snake Eyes Agent Of Cobra #4 (OF 5)  




Giant Days #2 




God Is Dead #32




Groo Friends And Foes #4




Hexed #9  




Holy F*Ck #4




John Carter Warlord #5




Judge Dredd Classics Dark Judges #4 (OF 5) 




King The Phantom #2 (OF 4)




Kitchen #6 (OF 8)




Legendary Star Lord #11




Letter 44 #15  




Loki Agent Of Asgard #13   




Lumberjanes #13 




Magneto #17




Mega Man #48




Millennium #4 (OF 5) 




Monster Motors Curse Of Minivan Helsing #2 (OF 2) 




Ms Marvel #14  




My Little Pony Fiendship Is Magic #3 




Ninjak #1 2nd Ptg




Nova #29  




October Faction #6  




Oddly Normal #6




Peanuts Vol 2 #27




Postal #1 2nd Ptg
Regular Show #22
Revival #29
Reyn #4
Runlovekill #1
Sabrina #2
Secret Identities #3
Sensation Comics Featuring Wonder Woman #9
Shaft #5
Shutter #11
Simpsons Comics #220
Sixth Gun Dust To Dust #2
Sons Of Anarchy #20
Spawn #251
Spider-Man And X-Men #5
Star Trek Ongoing #44
Star Wars #2 3rd Ptg
Strain Night Eternal #8
Stray Bullets Sunshine & Roses #3
Superior Iron Man #7
Teen Titans Go #9
Thor #7
Tithe #1
Transformers #40
Uncanny X-Men #33
Unity #17
Wolverines #14
World Of Archie Comics Double Digest #49
X-Files Season 10 #23

TRADE PAPERBACKS, GRAPHIC NOVELS, HARDCOVERS AND MANGA

100 Bullets Tp Book 02




Astro City Dark Age Tp Vol 01 




Batman Adventures Mad Love Deluxe Ed Hc




Bee And Puppycat Tp Vol 01




BTVS Season 10 Tp Vol 02 I Wish 




Captain Ken Gn Vol 01




Deadpool Classic Companion Tp 




Deadshot Bulletproof Tp




Earth 2 Hc Vol 05 The Kryptonian 




Earth 2 Tp Vol 04 The Dark Age




Fantastic Four Tp Vol 03 Back In Blue




Filth Deluxe Edition Hc




Girl In Dior Hc




Godzilla Rulers Of Earth Tp Vol 05   




Injustice Gods Among Us Year 2 Tp Vol 01 




Injustice Gods Among Us Year Two Hc Vol 02




Marvel Universe All New Avengers Assemble Digest




Men Of Wrath Tp




Michael Kaluta Sketchbook Series Sc Vol 05 




Moon Knight Tp Vol 02 Dead Will Rise  




Nova Tp Vol 05 Axis 




Prometheus Fire & Stone Tp 




Punks The Comic Tp Vol 01 Nutpuncher 
Shazam A Celebration Of 75 Years Hc
Spread Tp Vol 01 No Hope
Top 10 Tp
Transformers Spotlight Omnibus Tp Vol 01

TOYS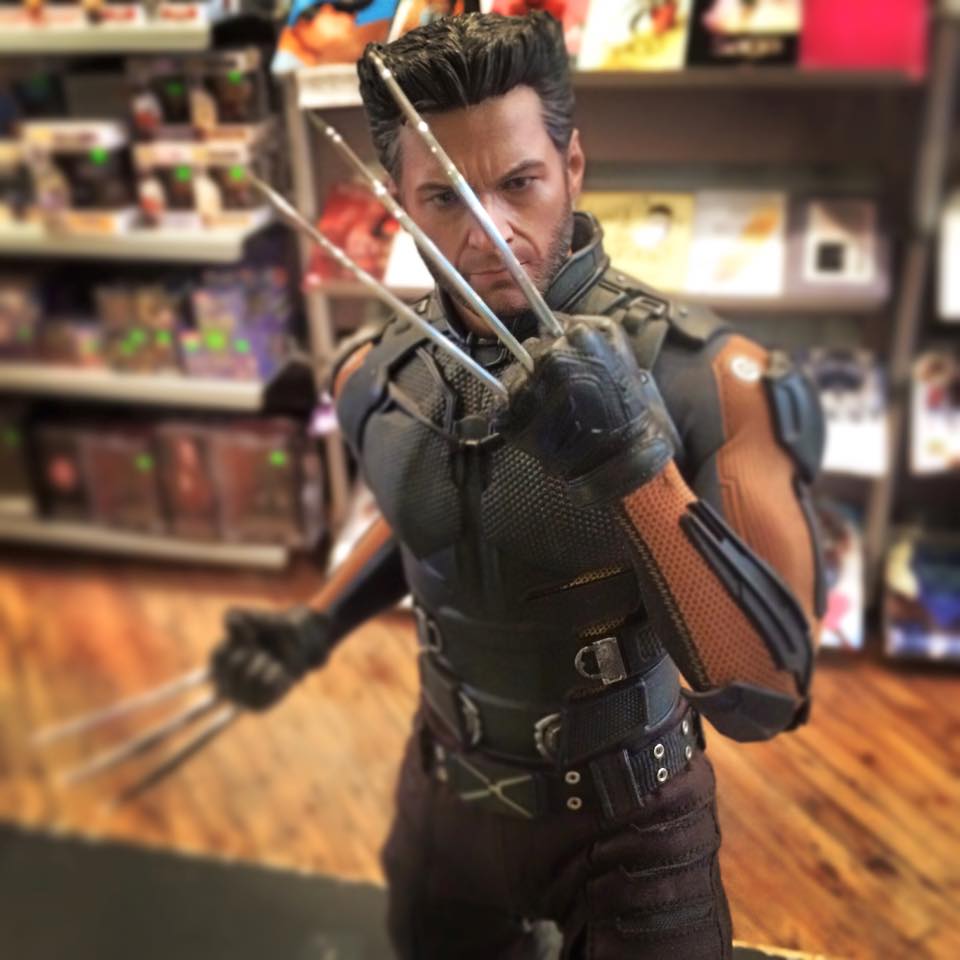 Arrow Tv Action Figure




Revoltech Yamaguchi Af #091 Trigun Vash The Stampede



ODDS AND ENDS
DC Batman Auto Fig Mag #56 Batman #112 Boat




Marvel Heroes Spidey Venom Reversible Messenger Ba 




Wonder Woman Art Of War Statue By Tony Daniel