Well it's officially Spring. What the heck was the deal with that snow yesterday?!!? Here's what we'll have for you in the shops this week!

MAGIC IN WILLOW GROVE!

There's a Dragons of Tarkir pre-release event going on each day this weekend! Be sure to take advantage of it! DETAILS HERE!
THE LATEST HOT TOY!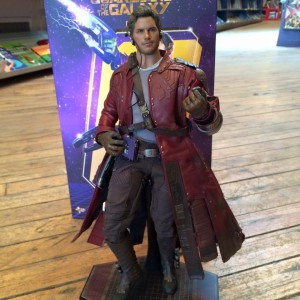 If you've been meaning to get a personal pan pizza size Chris Pratt in your life…well now you can. This, like all the Hot Toy action figures, toy is amazingly detailed and available at both locations!
FCBD IS COMING!

YET ANOTHER AVENGERS SPOT!
And this one may be the best one yet!



JAMMIN' ON THE 1s & 2s!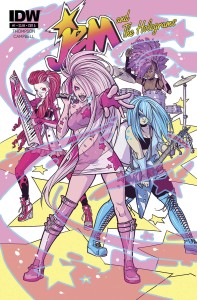 JEM & THE HOLOGRAMS #1
IDW PUBLISHING
(W) Kelly Thompson (A) Sophie Campbell (CA) Sophie Campbell, Amy Mebberson
SHOWTIME, SYNERGY! Meet JERRICA BENTON-a girl with a secret. She and her sister KIMBER team with two friends to become… JEM AND THE HOLOGRAMS! But what does it mean to be JEM today? Fashion, art, action, and style collide in the most outrageous comic of 2015!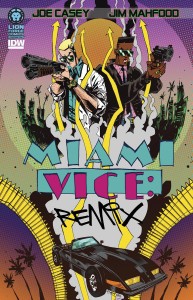 MIAMI VICE REMIX #1 (OF 5)
IDW PUBLISHING
(W) Joe Casey (A/CA) Jim Mahfood
Iconoclastic creators Joe Casey and Jim Mahfood turn the world of Miami Vice on its head in a way that's got to be seen to be believed! Detectives Sonny Crockett and Ricardo Tubbs are taking on crime in a city rampant with danger at every turn! An '80s classic is now a Lion Forge reimagining for a bold, new audience!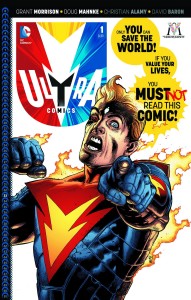 MULTIVERSITY ULTRA COMICS #1
DC COMICS
(W) Grant Morrison (A) Doug Mahnke, Christian Alamy (CA) Doug Mahnke
  The penultimate chapter of the greatest adventure in DC's history is here!
The acclaimed FINAL CRISIS team of Grant Morrison and Doug Mahnke reunite for a story so big it could only take place in the real world – that's right, Earth-33 is back!
With the Multiverse under attack, a team of scientists create one final savior to take on the otherworldly threat…and its name is Ultra Comics! Literally held in your hands, one being will attempt to halt the annihilation of creation – and you, the reader, will have a front-row seat as you become an integral part of the resistance!
It's another exciting, experimental story told by two of today's top creators! You won't want to miss this exciting issue which acts as chapter eight of THE MULTIVERSITY storyline.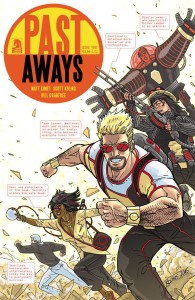 PASTAWAYS #1
DARK HORSE COMICS
(W) Matt Kindt (A/CA) Scott Kolins
2015: the distant past. A crash landing strands five deep-time explorers in a primitive world of internal-combustion engines and Internet 1.0 and tears a rift in space-time that spouts dinosaurs, giant robots, and other strange phenomena! Only the marooned "PastAways" can defend the twenty-first century, unless the tensions of their unexpectedly prolonged mission tear them apart!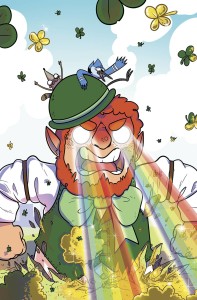 REGULAR SHOW MARCH MADNESS SPECIAL ONE SHOT
BOOM! STUDIOS
(W) Kevin Panetta & Various (A) Rian Sygh & Various (CA) Rian Sygh
WHY WE LOVE IT: We're huge fans of the antics of Regular Show's Mordecai, Rigby, and the gang, and Spring felt like the perfect backdrop for our next collection of park mayhem. Plus, this gives us another opportunity to work with an amazing team of creators, from supertalented
newcomers to established stars!
WHY YOU'LL LOVE IT: Mordecai and Rigby will be getting into all sorts of shenanigans this Spring, and we're bringing you all sorts of wacky adventures in a range of styles to showcase the madness…March madness, that is.
WHAT IT'S ABOUT: Spring is in the air, the Earth is reawakened after winter, and hijinks abound at the park! This oversized collection of all-new shorts features the park deep in March Madness, with all sorts of seasonal hijinks afoot. From college basketball to St. Patrick's Day, there's nothing sacred for this motley crew.
So that was all the 1s (a few are stretching it i know) and now onto the 2s!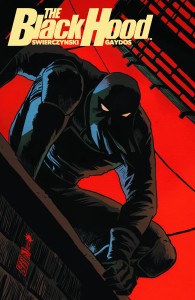 BLACK HOOD #2
ARCHIE COMIC PUBLICATIONS
(W) Duane Swierczynski (A) Michael Gaydos & Various (CA) Francesco Francavilla
"The Bullet's Kiss, Part 2" The acclaimed crime series continues with another dose of deadly noir by two masters of the genre. When you steal from the underworld, the underworld will come looking for you-even if you're a cop. Greg Hettinger has unwittingly crossed the city's most fearsome drug lord-a man only known as "The Connection," who sends two of his most fearsome lieutenants after Greg. It's one thing to have trouble come knocking on your front door. But it's another when it's already inside your house! Regular cover by Francesco Francavilla, variant covers by David Mack and Howard Chaykin.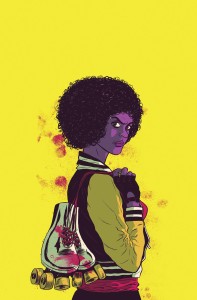 CURB STOMP #2
BOOM! STUDIOS
(W) Ryan Ferrier (A/CA) Devaki Neogi
Lines have been crossed and The Wrath has kidnapped one of The Fever. Now that Betty
has given King Charles the perfect excuse to start a turf war, any old rules and truces have
been called off. Machette Betty will have to make a decision-the safety of her town or the
life of one of her own?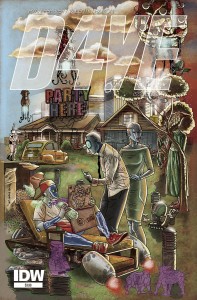 D4VE #2 (OF 5)
IDW PUBLISHING
(W) Ryan Ferrier (A/CA) Valentin Ramon
Invasion! D4VE's crisis spirals out of control when his home life and his day job take some unexpected turns, but a new presence on 34RTH ignites his long-lost spark for battle. D4VE also faces his greatest challenge yet: fatherhood.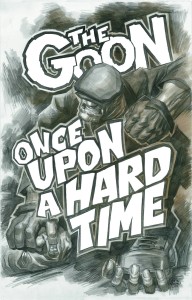 GOON ONCE UPON A HARD TIME #2 (OF 4)
DARK HORSE COMICS
(W/A/CA) Eric Powell
As the Goon patiently waits for the men sent to kill him, he passes the time with a classic book that parallels his descent into a man turned animal. Eric Powell delves into a reflective Goon tale inspired by the work of legendary fantasy author H. G. Wells.
 NOW ONTO THE FULL LIST!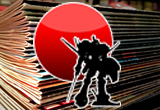 (the following list of comics reflects all the comics coming into both locations. If there's something on this list that's not in stock at your favorite BNW location do not hesitate to ask for us to order it for you!)
COMICS AND MAGAZINES
Abigail And The Snowman #4
Adventure Time #38
All New Ghost Rider #12
Altered States The Shadow One Shot
Amazing X-Men #18
Angry Birds #9
Aquaman #40
Archie Funhouse Comics Double Digest #13
Arkham Manor #6
Autumnlands Tooth & Claw #5
Bart Simpson Comics #95
Batman 66 #21
Batman And Robin #40
Batman Eternal #51
Betty & Veronica Comics Double Digest #232
Big Thunder Mountain Railroad #1 (OF 5)
Black Hood #2
Bunker #10
Capt Victory & Galactic Rangers #6 (OF 6)
Captain Midnight #21
Catwoman #40
Chew #47
Clive Barkers Nightbreed #11
Conan Red Sonja #3
Conan The Avenger #12
Crossed Badlands #74
Curb Stomp #2
D4ve #2 (OF 5)
Daredevil #14
Dark Tower Drawing Three House Cards #1 (OF 5)
Darth Vader #3
Dawn Of Planet Of Apes #5
Deadpool #44
Deathlok #6
Deathstroke #6
Divinity #1 (OF 4) 2nd Ptg
Django Zorro #5 (OF 6)
Doctor Who 11th #10
Dream Police #6
Drifter #5
Earth 2 Worlds End #25
Edge Of Spider-Verse #2 (OF 5) 5th Ptg
Edward Scissorhands #5 (OF 5)
Effigy #3
Ei8ht #1 (OF 5) 2nd Ptg
Elektra #11
Elfquest Final Quest #8
Empty #2
Evil Ernie #5
Flash #40
Fuse #11
GI Joe Snake Eyes Agent Of Cobra #3 (OF 5)
God Is Dead #31
Godzilla Rulers Of The Earth #22
Goners #6
Goon Once Upon A Hard Time #2 (OF 4)
Gotham Academy #6
Gotham By Midnight #5
Grindhouse Drive In Bleed Out #3 (OF 8)
Guardians 3000 #6
Guardians Of Galaxy #25
Halo Escalation #16
He Man The Eternity War #4
Hit 1957 #1 (OF 4)
Infinity Man And The Forever People #9
Inhuman #13
Invincible #118
Jem & The Holograms #1
Joe Frankenstein #2 (OF 4)
Judge Dredd Classics Dark Judges #3 (OF 5)
Justice League Dark #40
King Jungle Jim #2 (OF 4)
Lady Mechanika #5 (OF 5)
Legendary Star Lord #10
Life After #8
Marvel Universe Ult Spider-Man Web Warriors #5
Mega Man #47
Miami Vice Remix #1 (OF 5)
Mice Templar V Nights End #1 (OF 5)
Morning Glories #44
Multiversity Ultra Comics #1
Munchkin #3
My Little Pony Friends Forever #15
My Little Pony Friendship Is Magic #29
New 52 Futures End #47
New Avengers #32
Nightcrawler #12
Nova #28
October Faction #5
Pastaways #1
Popeye Classics Ongoing #32
Powers #2
Previews #319 April 2015
Quantum & Woody Must Die #3 (OF 4)
Red Lanterns #40
Red Sonja #15
Regular Show March Madness Special One Shot
Rumble #4
Secret Avengers #14
Secret Origins #10 2nd Ptg
Secret Origins #11
Shield #2 2nd Ptg
Silk #1 2nd Ptg
Sinestro #11
Skylanders #7
Sonic Universe #74
Spider-Woman #2 3rd Ptg
Spider-Woman #3 2rd Ptg
Star Spangled War Stories Gi Zombie #8
Suicide Risk #23
Suiciders #2
Tarot Witch Of The Black Rose #91
Thanos Vs Hulk #4 (OF 4)
The Valiant #4 (OF 4)
Theyre Not Like Us #4
Thief Of Thieves #27
TMNT Mutanimals #2 (OF 4)
TMNT New Animated Adventures #21
Tomb Raider #14
Transformers Windblade Combiner Wars #1
Twilight Zone S&S #3 (OF 4)
Uncanny X-Men #32
V-Wars #11
Walking Dead #139
Wayward #6
We Can Never Go Home #1 (OF 5)
Wicked & Divine #9
Wolverines #12
World Of Archie Comics Double Digest #48
Wytches #5
Zombies Vs Robots #3
TRADE PAPERBACKS, GRAPHIC NOVELS, HARDCOVERS AND MANGA
Age Of Selfishness Hc
Air Gear Gn Vol 33
All New X-Factor Tp Vol 03 Axis
All Star Western Tp Vol 06 End Of The Trail
Assassination Classroom Gn Vol 03
Batman 66 Meets The Green Hornet Hc
Big Hard Sex Criminals Hc
Bouncer Black Hearts Hc
BPRD Plague Of Frogs Tp Vol 03
Criminal Tp Vol 03 The Dead And The Dying
Deadman Wonderland Gn Vol 08
Doctor Who 10th Hc Vol 01 Revolutions Terror
Doctor Who 11th Hc Vol 01 After Life
Gyo 2in1 Dlx Ed Hc
Hulk Tp Vol 02 Omega Hulk Book 01
Inhuman Tp Vol 02 Axis
Iron Fist Tp Return Of K Un Lun
Letter 44 Tp Vol 02
Low Tp Vol 01 The Delirium Of Hope
March Of The Crabs Hc Vol 01
Moorcock Elric Hc Vol 02 (OF 4)
Morning Glories Tp Vol 08
MU Ult Spider-Man Web Warriors Digest Tp Vol 01
Nemo River Of Ghosts Hc
Regular Show Tp Vol 03
Roche Limit Tp Vol 01
Runaways Complete Collection Tp Vol 03
Secret Avengers Tp Vol 02 Labyrinth
Sex Tp Vol 03 Broken Toys
She-Hulk Tp Vol 02 Disorderly Conduct
Superman Doomed Hc
Sword Art Online Fairy Dance Gn Vol 03
Sword Art Online Novel Progressive Vol 01
Uncanny X-Men Prem Hc Vol 05 Omega Mutant
Wayward Tp Vol 01 String Theory
Weird Love You Know You Want It Hc
Wolverine Origin Ii Tp
TOYS
Batman Arkham City Clayface Dlx Af
Marvel 3-3/4in Infinite Ser Af Asst
ODDS AND ENDS
Marvel Fact Files Special #5 Deadpool
Star Trek Starships Fig Mag #37 Andorian Cruiser
Star Trek Starships Fig Mag #38 Delta Flyer
Star Trek Starships Fig Mag #39 Romulan Drone
Superman Man Of Steel Statue By Moebius