Chuck Palahniuk is writing Fight Club 2! It won't be coming to a big screen near anyone…it's coming to a comic shop near you! We've got a chance for you to win a personally signed (by Mr. Palahniuk himself!) limited edition hardcover of the original Fight Club Novel…
So that got your attention did it?
Well all you have to do is pre-order a copy of Fight Club 2 #1 RIGHT NOW (or next time you're in either of our BNW locations) and just as simple as that you'll be entered to win a Chuck Palahniuk personally signed copy of the original Fight Club novel in a limited edition hardcover!
Can't beat that!
 What's the deal with Fight Club 2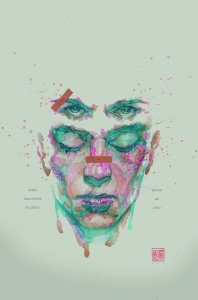 David Mack cover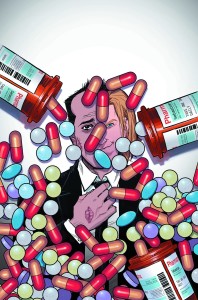 Cameron Stweart cover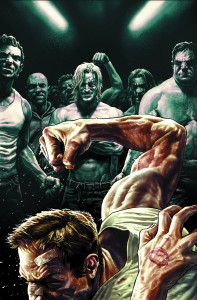 Lee Bermejo cover
FIGHT CLUB 2 #1
DARK HORSE COMICS
(W) Chuck Palahniuk (A) Cameron Stewart (CA) David Mack
  Some imaginary friends never go away . . .
Ten years after starting Project Mayhem, he lives a mundane life. A kid, a wife, pills to keep his destiny at bay. But it won't last long; the wife has seen to that. The time has come . . .
SO REMEMBER: