Here's your list of stuff for next week! There's some book coming out this week that's big on the internet already but I can't remember the name…Spdier-something or another…it's in here somewhere

IT'S SUPER FREAKING COLD OUTSIDE!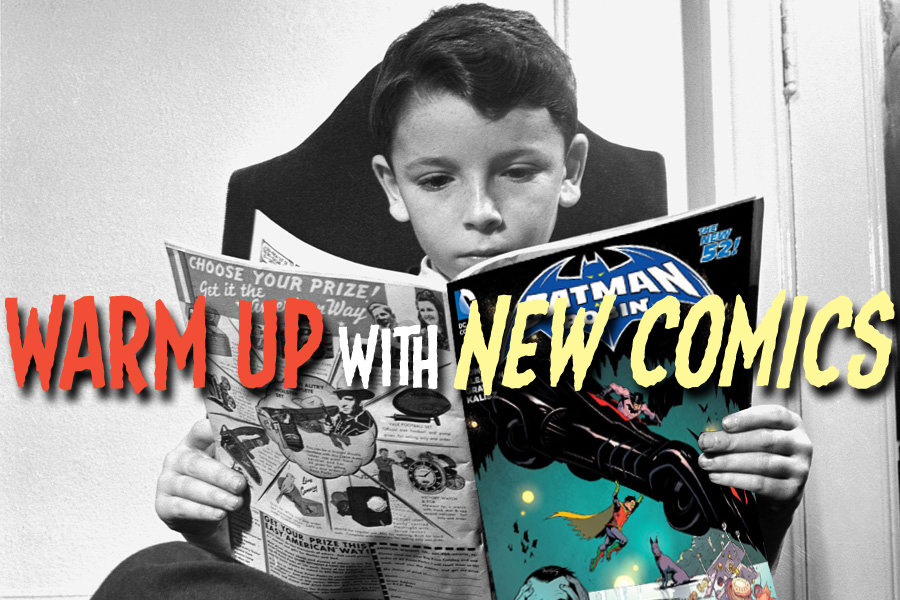 Why not swing into the shop and grab some comics to warm up with? No seriously why aren't you swinging in to get comics?!
OH MAN! AQUAMAN!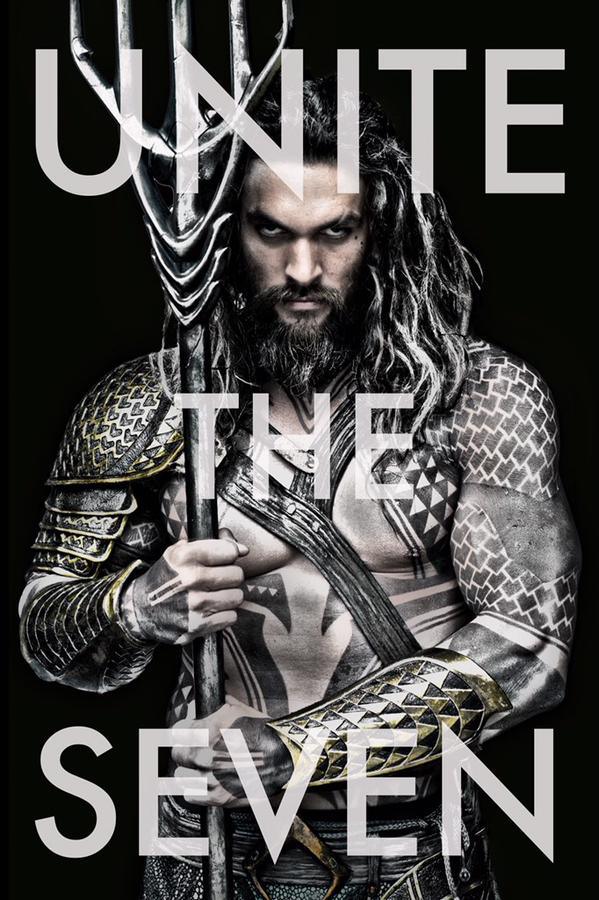 Zack Snyder blew up the internet last night when he tweeted this image of Jason Momoa (you may remember him from such muscly tough guy rolls as Khal Drogo in Game of Thrones and that badass axe swinging bad guy from that one Stallone movie…er wait am I the only one who saw that one?)

 COMICS!
DC COMICS
(W) Scott Snyder, James TynionIV (A) Greg Capullo & Various (CA) Greg Capullo
"Endgame" part 5. The Joker is back! The penultimate issue of the Clown Prince of Crime's horrifying return! Plus, in the backup story, the inmates and Mahreen finally learn the truth about The Joker!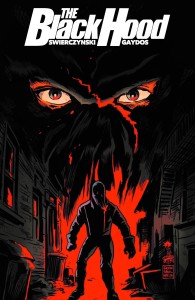 (Set in Philly! Read this ya nerds!)
BLACK HOOD #1
ARCHIE COMIC PUBLICATIONS
(W) Duane Swierczynski (A) Michael Gaydos & Various (CA) Francesco Francavilla
NEW ONGOING SERIES! "The Bullet's Kiss – Part 1 of 5" When Philadelphia police officer Greg Hettinger stepped into the middle of a gunfight, hot lead shredded his face-and he pulled the trigger, blind. Now Greg is waking up in a world where he's a killer, hopelessly scarred and hooked on painkillers. What does a man do when he can no longer face the world, yet still wants to do good? He puts on a hood…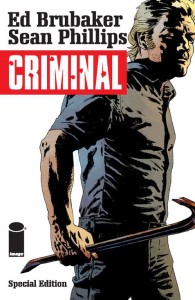 (There's also one of those special magazine style ones for this…)
CRIMINAL SPECIAL ED ONE SHOT
IMAGE COMICS
(W) Ed Brubaker (A) Sean Phillips, Elizabeth Breitweiser (CA) Sean Phillips
    CRIMINAL COMES TO IMAGE!
To celebrate the return of CRIMINAL to print, BRUBAKER & PHILLIPS return to their award-winning title for the first time in years for a 48-page special sure the thrill their readers, old and new alike!It's 1976, and Teeg Lawless is doing 30 days in county jail with a price on his head, his only safe company from the savagery a beat-up old comic magazine his dead cellmate left behind. It's CRIMINAL like you've never seen it before, with a comic within the comic and all those slick '70s thrills!"Brubaker and Phillips are the gold standard of the crime graphic novel." – Warren Ellis
(2nd comic in 2 weeks with a number for a letter)
D4VE #1 (OF 5)
IDW PUBLISHING
(W) Ryan Ferrier (A) Valentin Ramon (CA) Fiona Staples
Primetime TV; mortgages; traffic jams. The robots conquered earth, wiping out all life in the galaxy, but nothing changed. Meet D4VE, the greatest robot war hero, now trapped behind a desk at a soul-sucking day job. Can something, somewhere snap him out of this slump? This is D4VE's mid-life crisis.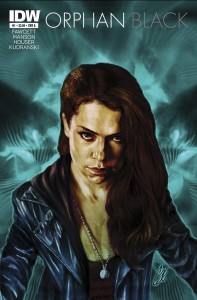 (
ORPHAN BLACK #1
IDW PUBLISHING
(W) John Fawcett & Various (A) Szymon Kudranski (CA) Cat Staggs
One. Of a kind. Sarah's life was changed dramatically after witnessing the suicide of a woman who looked just like her. Sarah learned that, not only were she and the woman clones, but there were others just like them, and dangerous factions at work set on capturing them all. Now, the mysterious world of Orphan Black widens, with new layers of the conspiracy being peeled back in this miniseries by co-creator John Fawcett!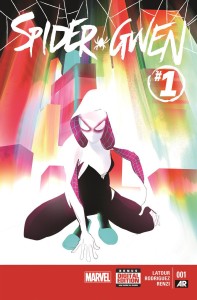 (here ya go Tumblr)
SPIDER-GWEN #1
MARVEL COMICS
(W) Jason Latour (A/CA) Javier Rodriguez
SPIDER-GWEN SPINS INTO HER OWN SERIES!
•  BECAUSE YOU DEMANDED IT! The breakout hit of the biggest Spider-Event of the century is taking comic shops by storm this winter with her own new ongoing series – SPIDER-GWEN!
•  Gwen Stacy is Spider-Woman, but you knew that already. What you DON'T know is what friends and foes are waiting for her in the aftermath of Spider-Verse!
•  From the fan-favorite creative team that brought you Spider-Gwen's origin story in EDGE OF SPIDER-VERSE, Jason Latour and Robbie Rodriguez!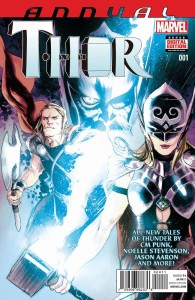 (CM Punk is writing a story in this…yes that CM Punk)
THOR ANNUAL #1
MARVEL COMICS
(W) Jason Aaron & Various (A) Rob Guillory & Various (CA) Rafael Albuquerque
• Three stories featuring three Thors!
•  Wrestling superstar CM Punk and Rob Guillory (Chew) on Young Thor's idea for how to prove himself worthy of Mjolnir: a drinking competition!
•  Noelle Stevenson (Lumberjanes) and Marguerite Sauvage tell a tale of the new Thor!
•  And Jason Aaron on the Girls of Thunder's quest to find the perfect birthday present for their grandfather, King Thor! How about a new Garden of Eden?
ONE SHOT
BOOKS!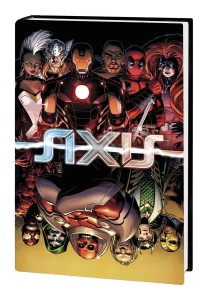 (all of AXIS!)
AVENGERS AND X-MEN AXIS HC
MARVEL COMICS
(W) Rick Remender (A) Various (CA) Jim Cheung
The Red Onslaught is broadcasting waves of telepathic hate across the globe – and Marvel's greatest heroes have turned on their moral axis! What will the Avengers and X-Men find in the Red Skull's bleak "re-education camps"? What is Tony Stark's dark secret? And with the heroes "inverted" to evil, who will stand against them? How about an army of villains?! Magneto betrays his alliance, a founding Avenger quits, and the Scarlet Witch is forced to join Dr. Doom! And who are Kluh and the Sorceress Supreme? As the Axis of Evil strikes down the heroes, the all-new Astonishing Avengers battle the Uncanny X-Men! Witness an X-Man's horrifying fate – and an Avenger's appalling choice! Who will live or die? Who will remain inverted? The shocking climax will crack the Marvel Universe to its core! Collecting AVENGERS & X-MEN: AXIS #1-9.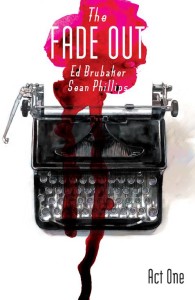 (Think LA Confidential buy Brubaker and Phillips)
FADE OUT TP VOL 01
IMAGE COMICS
(W) Ed Brubaker (A/CA) Sean Phillips
BRUBAKER & PHILLIPS' newest hit series, THE FADE OUT is an epic noir set in the world of noir itself, the backlots and bars of Hollywood at the end of its Golden Era.A movie stuck in endless reshoots, a writer damaged from the war and lost in the bottle, a dead movie star and the lookalike hired to replace her. Nothing is what it seems in the place where only lies are true. THE FADE OUT is BRUBAKER & PHILLIPS' most ambitious project yet.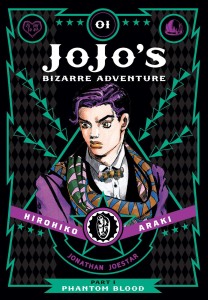 (Hey I played that fighting game!)
JOJOS BIZARRE ADV PHANTOM BLOOD HC
VIZ MEDIA LLC
(W/A/CA) Hirohiko Araki
Young Jonathan Joestar's life is forever changed when he meets his new adopted brother, Dio. For some reason, Dio has a smoldering grudge against him and derives pleasure from seeing him suffer. But every man has his limits, as Dio finds out. This is the beginning of a long and hateful relationship!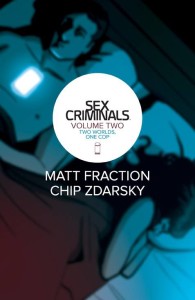 (The wait is over Brimpers!)
SEX CRIMINALS TP VOL 02 TWO WORLDS ONE COP
IMAGE COMICS
(W) Matt Fraction (A/CA) Chip Zdarsky
The second storyline from the Eisner-award winning SEX CRIMINALS finds the honeymoon to be over for Jon and Suzie. Once the thrill of new lust fades, where do you go? Come along and laff and love with Matt and Chip as they brimp back ceaselessly against the past.
 NOW HERE'S THE FULL LIST FOR YA!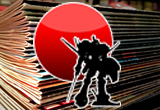 (the following list of comics reflects all the comics coming into both locations. If there's something on this list that's not in stock at your favorite BNW location do not hesitate to ask for us to order it for you!)
COMICS AND MAGAZINES
Abigail And The Snowman #3        




Adventure Time #37




All New Captain America Fear Him #4 (OF 4)    




All New Invaders #15   




All New X-Men #38




Alter Ego #131




Amazing Spider-Man #15




Amazing X-Men #17




Aquaman #39 




Archie Funhouse Comics Digest #12




Arkham Manor #5 




Batman #39




Batman 66 #20




Batman Eternal #47 




Bee And Puppycat #7




Betty & Veronica Comics Digest #231 




Black Hood #1




Bodies #8 (OF 8)




Captain Midnight #20    




Catwoman #39




Chew #46




Clive Barkers Nightbreed #10 




Colder Bad Seed #5 




Conan The Avenger #11 




Criminal Special Ed One Shot




Curb Stomp #1




D4ve #1 (OF 5)   




Danger Club #7        




Daredevil #13     




Dark Gods #4 




Darth Vader #2      




Dawn Of Planet Of Apes #4 




Deadpool #42   




Deathstroke #5         




Django Zorro #4 (OF 6) 




Doctor Who 12th #5 




Earth 2 Worlds End #21 




Effigy #2




Evil Empire #11




Fantastic Four #643 




Flash #39  




Futurama Comics #74 




G Fan #108 




Galaxy Quest Journey Continues #2 (OF 4)    




Garbage Pail Kids Love Stinks (ONE Shot)  




George Perez Sirens #3




GI Joe Snake Eyes Agent Of Cobra #2 (OF 5)   




Gotham Academy #5




Gotham By Midnight #4 




Graveyard Shift #3 (OF 4)




Halo Escalation #15




Haunted Horror #15   




He Man The Eternity War #3




Holmes Vs Houdini #4 (OF 5) 




Inhuman #12  




Intersect #4 




Joe Frankenstein #1




John Carter Warlord #4




Justice League Dark #39 




King Prince Valiant #1 (OF 4)   




Life After #7 




Low #6 




Mad Magazine #532 




Marvel Universe Ult Spider-Man Web Warriors #4   




Men Of Wrath By Aaron And Garney #5 (OF 5




Mortal Kombat X #3 




Munchkin #2    




New 52 Futures End #43 




New Avengers #30




Odyc #3




Orphan Black #1    




Phantom #2 (OF 6)




Previews #318 March 2015 


     

Marvel Previews March 2015 Extras




Quantum & Woody Must Die #2 (OF 4)




Rasputin #5




Red Lanterns #39




Roche Limit #5 




Sandman Overture #4 Special Edition




Secret Avengers #13 




Secret Origins #10   




Sex #20




Shield #3  




Sinestro #10




Sonic Universe #73 




Spider-Gwen #1         




Spider-Man 2099 #9




Spider-Man And X-Men #3 




Star Spangled War Stories Gi Zombie #7




Star Trek Ongoing #42  




Star Wars #1 3rd Ptg




Suiciders #1




Superior Iron Man #5 




Theyre Not Like Us #3




Thief Of Thieves #26




Thor Annual #1 




TMNT Mutanimals #1 (OF 4)




TMNT New Animated Adventures #20 




TMNT Ongoing #43




Tomarts Action Figure Digest #206




Tomb Raider #13   




Transformers Drift Empire Of Stone #4 (OF 4)




Turok Dinosaur Hunter #12




Twilight Zone S&S #2 




Unbeatable Squirrel Girl #1 2nd Ptg




Uncanny Avengers #2 




Wicked & Divine #8




Wolverines #8     




Wwe Superstars Ongoing #12




Zombies Vs Robots #2    



TRADE PAPERBACKS, GRAPHIC NOVELS, HARDCOVERS AND MANGA

Avengers And X-Men Axis Hc       




Avengers Time Runs Out Prem Hc Vol 02 




Black Panther Tp Who Is Black Panther New Ptg




Chew Tp Vol 09 Chicken Tenders




Dark Tower Tp Drawing Of Three Prisoner




Death Of Wolverine Tp Logan Legacy




Fade Out Tp Vol 01




GI Joe (2014) Tp Vol 01 The Fall Of GI Joe 




He Man And The Masters Of The Universe Tp Vol 04




Hinges Tp Book 01 Clockwork City           




JoJos Bizarre Adv Phantom Blood Hc Vol 01




Judge Gn Vol 06




Justice League Dark Tp Vol 05 Paradise Lost




Kick-Ass 3 Tp




Metabarons Hc




Modern Masters Sc Vol 30 Paolo Rivera




My Little Pony Adventures In Friendship Hc Vol 02 




Naruto Gn Vol 69




New Avengers Tp Vol 03 Other Worlds 




Pokemon The Movie Diancie Cocoon Of Destruction Gn   




Pokemon XY Gn Vol 02




Scooby Doo Team Up Tp  




Sculptor Hc Gn Px Mccloud Sgn Bookplate Ed




Seraphim 266613336 Wings Tp 




Sex Criminals Tp Vol 02 Two Worlds One Cop




Walking Dead Hc Vol 11




Zero Tp Vol 03 Tenderness Of Wolves




Zombre Gn     
TOYS
Amazing Spider-Man 2 Spider-Man Px Maf Ex Dx




DC 12in Scale Af Asst




ODDS AND ENDS
Guardians O/T Galaxy Rocket Raccoon 7in Mod Kit




Guardians O/T Galaxy Star Lord 1/9 Mod Kit