Here's the stuff coming out this week…it's too late to buy last min Valentine's Day stuff too btw…

This is gonna be a real meat and potatoes post today…nothin' fancy…
Valentine's Magic!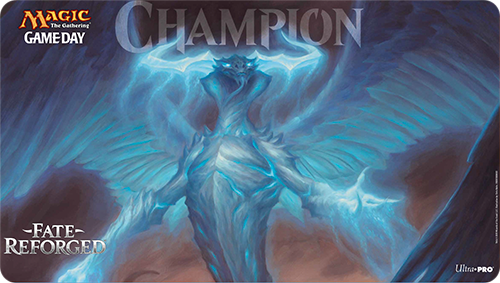 Our Willow Grove location will be hosting a Magic: the Gathering Fate Reforged Game Day event on Saturday, February 14th @ 12 noon. Be sure not to miss this one! DETAILS!
COMICS!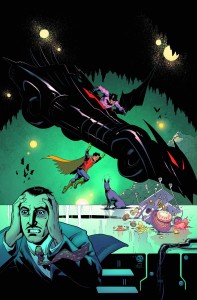 (Damian is back and has powers! You should be reading this!)
BATMAN AND ROBIN #39
DC COMICS
(W) Peter J. Tomasi (A) Patrick Gleason, Mick Gray (CA) Mick Gray, Patrick Gleason
Has Damian Wayne become something more than human? And how do you control a reckless child who now has super powers?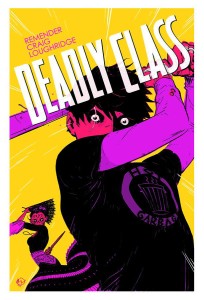 DEADLY CLASS #11
IMAGE COMICS
(W) Rick Remender (A/CA) Wesley Craig
Marcus and Maria fight for their life, and their love, as the sins of their past come crashing down all around them, wielding Uzis, shotguns, and machetes.Steel your nerves for the heart-pounding finale to the second arc of RICK REMENDER and WES CRAIG's DEADLY CLASS.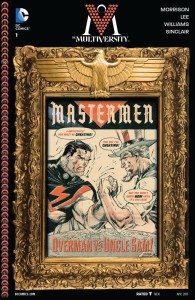 (I'm just so glad that's the cover and not this lackluster Jim Lee
drawing
)
MULTIVERSITY MASTERMEN #1
DC COMICS
(W) Grant Morrison (A/CA) Jim Lee, Scott Williams
Superstar writer Grant Morrison joins legendary artist Jim Lee on Earth-10 for one of the most dynamic, action-packed issues of this entire world-shattering series – THE MULTIVERSITY: MASTERMEN!
Imagine a world where the Nazis not only won World War II but went on to direct world culture for the next 60 years with the help of an orphaned, alien super-weapon known as Overman! But hope is not lost! Rising from the ashes of oppression are a diverse band of heroes raging against the fascist regime – a band of heroes known as THE FREEDOM FIGHTERS!
What nightmarish parallel worlds haunt the dreams of Overman? Who is the mysterious figure called Uncle Sam? And when the dust settles, will the actions of Phantom Lady, Black Condor, Human Bomb, Doll Man and The Ray be enough to stop Leatherwing, Blitzen and the other "heroes" of Earth-X?
Learn all this and more in this exciting issue that acts as chapter seven of the critically acclaimed MULTIVERSITY storyline.
(judging a book by it's cover this looks sweet!)
SECRET IDENTITIES #1
IMAGE COMICS
(W) Brian Joines, Jay Faerber (A/CA) Ilias Kyriazis, Charlie Kirchoff
The supergroup known as The Front Line have just invited new hero Crosswind to join them. But what they don't know is that Crosswind is a mole, sent to learn all their secrets. And the Front Line have LOTS of secrets.Writers BRIAN JOINES and JAY FAERBER and the stunning art team of ILIAS KYRIAZIS and CHARLIE KIRCHOFF bring you classic super-team action and intrigue for the 21st century.
Behind every mask is a secret…
SHE-HULK #12
MARVEL COMICS
(W) Charles Soule (A) Javier Pulido (CA) Kevin Wada
FINAL ISSUE!
•  The end of the Blue File…and the end of an era!
•  But when one door closes, another one opens, and Jen finds herself face to face with her most important case yet.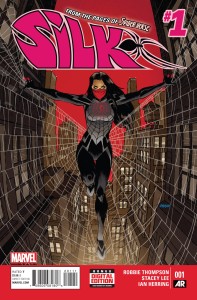 (Marvel Closes a door and Open a window!)
SILK #1
MARVEL COMICS
(W) Robbie Thompson (A) Stacey Lee (CA) Dave Johnson
Cindy Moon exploded out of her bunker and into the Marvel Universe when we first learned that she had been bitten by that same radioactive spider in the first arc of AMAZING SPIDER-MAN. She then went on to save Peter Parker's life (more than once!) and traverse the Spider-verse alongside Spider-Woman. Now, as SILK, Cindy is on her own in New York City, searching for her past, defining her own future, and webbing up wrong-doers along the way! Robbie Thompson (writer from TV's Supernatural) fills this new ongoing series with his unique blend of antics and feels. Featuring stunning covers by Eisner Award winner Dave Johnson and interiors by future superstar Stacey Lee.
HERE'S THE FULL LIST!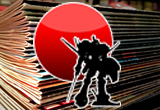 (the following list of comics reflects all the comics coming into both locations. If there's something on this list that's not in stock at your favorite BNW location do not hesitate to ask for us to order it for you!)
COMICS AND MAGAZINES
Alice Cooper #6  




All New Captain America #4




All New Captain America Fear Him #3 (OF 4) 




Autumnlands Tooth & Claw #4




Avengers World #17 




Batgirl #39  




Batman And Robin #39




Batman Eternal #46




Batman Superman #19 




Batwoman #39      




Bitch Planet #3




Black Widow #15 




BPRD Hell On Earth #128 




BTVS Season 10 #12




Burning Fields #2




Captain America And Mighty Avengers #5




Creepy Comics #19   




Crossed Badlands #72




Dark Horse Presents 2014 #7




Dawn Vampirella #3 (OF 6)   




Deadly Class #11 




Deathlok #5 




Doctor Who 10th #7 




Drifter #4




Earth 2 Worlds End #20




Ei8ht #1 (OF 5) 




Eternal #2   




Evil Ernie #4




Fables #149




Fuse #10




God Is Dead #29




Goners #5 




Green Lantern New Guardians #39




Groo Friends And Foes #2 




Infinite Crisis Fight For The Multiverse #8




Injustice Gods Among Us Year Three #10 




Invincible #117 




Iron Fist Living Weapon #9     




Ivar Timewalker #2




Justice League #39 




King Mandrake Magician #1 (OF 4) 




Kitchen #4 (OF 8)




Lady Killer #1 (2ND Ptg) 




Lady Mechanika #4 (OF 5)




Lazarus #15




Legendary Star Lord #9 




Legenderry Green Hornet #1 (OF 5) 




Letter 44 #14 




Loki Agent Of Asgard #11 




Lone Ranger Vindicated #4 (OF 4)




Lumberjanes #11 




Magneto #15   




Manifest Destiny #13




Marvel Universe Guardians Of Galaxy #1 (OF 4)   




Mega Man #46




Miles Morales Ultimate Spider-Man #10 




Moon Knight #12 




Mortal Kombat X #1 2nd Ptg




MPH #5 (OF 5)




Ms Marvel #12  




Multiversity Mastermen #1 




New 52 Futures End #42 




Nova #27   




Pathfinder Origins #1 (OF 6)




Peanuts Vol 2 #25 




Peter Panzerfaust #23  




Plunder #1 




Red Hood And The Outlaws #39




Red Sonja #100 




Regular Show #20 




Reyn #2  




Rocket Raccoon #8




Rumble #3




Savage Dragon #202  




Secret Identities #1 




Sensation Comics Featuring Wonder Woman #7




She-Hulk #12    




Silk #1   




Silver Surfer #9  




Simpsons Comics #218 




Solar Man Of Atom #9




Sons Of Anarchy #18




Sparks Nevada Marshal On Mars #1 (OF 4)  




Storm #8 




Strain Night Eternal #6




Suicide Risk #22    




Supergirl #39   




Superman Wonder Woman #16   




Teen Titans #7  




Teen Titans Go #8 




Terminal Hero #6 (OF 6) 




The Valiant #3 (OF 4)




Trinity Of Sin #5 




Twilight Zone #12   




Uncanny X-Men #31  




Unity #15 




Vampirella Feary Tales #5 (OF 5)




Wolverines #7  




Wonder Woman #39




World Of Archie Comics Digest #47



TRADE PAPERBACKS, GRAPHIC NOVELS, HARDCOVERS AND MANGA

Amazing Spider-Man Hc Who Am I  




Axis Carnage And Hobgoblin Tp




Barbarella Wrath Of The Minute Eater Hc 




Civil War Prelude Tp New Warriors 




Clive Barkers Next Testament Tp Vol 02




Constantine Tp Vol 03 The Voice In The Fire




Criminal Tp Vol 02 Lawless




Damian Son Of Batman Tp




Daredevil Tp Vol 02 West Case Scenario 




Doc Savage Frightened Fish Hc Novel




Green Lantern New Guardians Tp Vol 05 Godkillers




Jim Hensons Dark Crystal Tp Vol 01 Creation Myths




Neil Gaiman Trigger Warning Short Fictions




Scalped Hc Book 01 Deluxe Edition




Storm Tp Vol 01 Make It Rain  




Street Fighter World Warrior Encyclopedia Hc




Uber Tp Vol 03




Ultimate X-Men Ultimate Collection Tp Vol 05 




Umbral Tp Vol 02 The Dark Path




X-Men Tp Vol 04 Exogenous



TOYS
DC Comics New 52 Nightwing Af (Restock!!!)




Escape From NY Snake Plisskin 8in Retro Af




ODDS AND ENDS
DC Batman Auto Fig Mag #51 Detective #233




DC Batman Auto Fig Mag #52 Forever Movie Boat




DC Superhero Chess Fig Coll Mag #75 Gl John Stewart




DC Superhero Chess Fig Coll Mag #76 Atomica 




DC Superhero Chess Fig Coll Mag #77 Kid Flash 




Marvel Chess Fig Coll Mag #26 Quicksilver 




Marvel Chess Fig Coll Mag #27




Marvel Fact Files Special #6 Incredible Hulk




Star Trek Starships Fig Mag #34 Vulcan Surak Class




Star Trek Starships Fig Mag #35 Early Klingon Bird