Some of you were surprised that we had New Comics on Christmas Eve this year! Some of you may even be more surprised that we'll have new comics for New Years Eve too! Don't drop this ball! Get some comics!

You've probably heard the term Skip Week bandied about in relation to the last week of December. Don't worry there will still be comics! Go ahead! Spend all that sweet Holiday money and gift cards you've got burning holes in your pockets!
(also maybe keep your eyes peeled for New Years Day Sale info!)
Both locations will be open from 11am-5pm on New Years Eve

HERE'S ALL THE COMICS OUT THIS WEEK!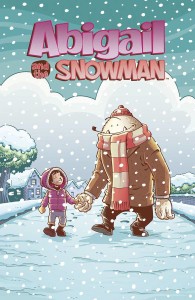 ABIGAIL AND THE SNOWMAN #1
BOOM! STUDIOS
(W/A/CA) Roger Landridge
WHY WE LOVE IT: From his acclaimed run on THE MUPPET SHOW COMIC BOOK to his beloved THOR: THE MIGHTY AVENGER, Roger Langridge has earned a reputation for telling classic allstories filled with heart and humor. After working with Roger on JIM HENSON'S THE MUSICAL MONSTERS OF TURKEY HOLLOW, we couldn't wait to set him loose on his first creatorseries since the Eisner AwardSNARKED. The fact that there are Yetis in this only made us even more confident Roger's latest is going to be something special.
WHY YOU'LL LOVE IT: The story of an imaginative young girl who befriends a sophisticated Yeti is perfect for fans of allclassics like MONSTERS, INC. and LILO AND STITCH, while Roger's fun, often hilarious art will be admired by fans who grew up on CALVIN AND HOBBES.
WHAT IT'S ABOUT: Abigail is a ninegirl with a huge imagination who moves to a small town where she's the new kid at school, struggling to make friends. All that changes when she meets a Yeti named Claude who has escaped a topgovernment facility. Abigail and Claude become the best of friends, but to make sure he can truly be free from the "Shadow Men" chasing him, they must go on an adventure to find Claude's real home!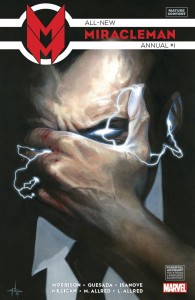 (Grant Morrison?!?!)
ALL NEW MIRACLEMAN ANNUAL #1
MARVEL COMICS
(W) Grant Morrison, Peter Milligan (A) Joe Quesada, Mike Allred (CA) Gabriele Dell'Otto
• Joe Quesada illustrates Grant Morrison's lost Miracleman story, a disturbing confrontation prior to the Battle of London
•  Peter Milligan and Mike Allred reunite for a new Miracleman classic!
•  Plus bonus material!
Parental Advisory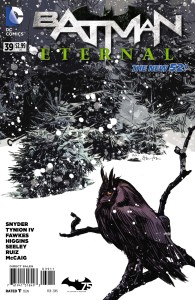 BATMAN ETERNAL #39
DC COMICS
(W) Scott Snyder & Various (A) Felix Ruix (CA) Tommy Lee Edwards
Someone has pieced together the mystery behind the plot to crush Gotham City…but it's not Batman! The Riddler knows all – and he'll never tell!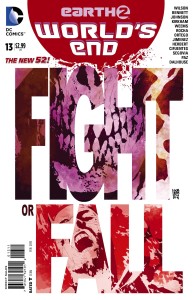 EARTH 2 WORLDS END #13
DC COMICS
(W) Daniel H. Wilson & Various (A) Robson Rocha & Various (CA) Andrea Sorrentino
Will Huntress become a casualty of war?
(Holy crap there are some seriously awesome variants for this issue!)
EAST OF WEST #16
IMAGE COMICS
(W) Jonathan Hickman (A/CA) Nick Dragotta
"THE APOCALYPSE: YEAR TWO" begins in the over-sized EAST OF WEST #16!
Following the dramatic conclusion of YEAR ONE, the Great Beast now roams the fractured United States of America.
Deep into an all-consuming war between the splintered nations, the Four Horsemen move to further their individual agendas while resisting the inevitability of The Message.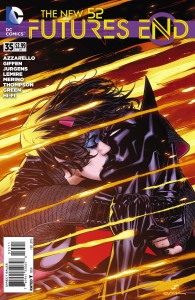 NEW 52 FUTURES END #35
DC COMICS
(W) Keith Giffen & Various (A) Jesus Merino & Various (CA) Ryan Sook
The power shifts of the last few issues place on one man's shoulders the weight of protecting the world against the threat that destroyed Stormwatch! There's no stopping from here to the end.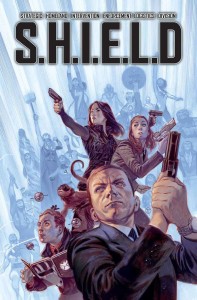 (Maybe this comic will finally get me to watch the show…since everyone tells me that I should be watching the show!)
SHIELD #1
MARVEL COMICS
(W) Mark Waid (A) Carlos Pacheco & Various
• High-tech weapons. High-stakes missions. High-octane adventure! For the men and women of S.H.I.E.L.D., it's just another day in the field!
•  Special Agent Phil Coulson brings together the best and the brightest, the gifted and the elite, normal people and superhumans from across the Marvel Universe on an as-needed basis to confront, combat and curtail dangers beyond the scope of any conventional peace-keeping force!
•  Writer Mark Waid (DAREDEVIL) and a rotating crew of mission-specific top flight Marvel artists make you one promise: Every issue: Twenty pages. One mission. Unlimited budget. Unlimited imagination. Six periods. And a helper monkey. Welcome to Level Eight. Welcome to S.H.I.E.L.D.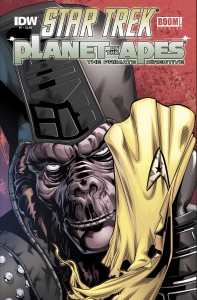 (This is a dream comic for my one pal Nick!)
STAR TREK PLANET OF THE APES #1 (OF 5)
IDW PUBLISHING
(W) Scott Tipton, David Tipton (A) Rachael Stott (CA) Rachael Stott, Juan Ortiz
It's the crossover nobody ever expected! STAR TREK: The hope for the best of mankind's future! PLANET OF THE APES: A chilling look at the fall of humanity! How could these worlds possibly collide? What could possibly cause Captain Kirk and the crew of the Enterprise to side with Dr. Zaius to protect Ape City?  And what does Colonel George Taylor have to say about it? It's a madhouse! A madhouse!!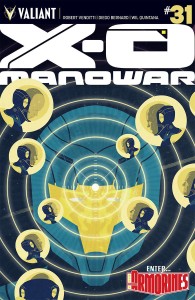 X-O MANOWAR #31
VALIANT ENTERTAINMENT LLC
(W) Robert Venditti (A) Diego Bernard, Alisson Rodrigues (CA) Raul Allen
ARMORINES… ATTACK!
Aric of Dacia has laid waste to entire planets and defeated the universe's most skilled hunters, but how can he kill what he can't see? A strange new foe with a fiendishly familiar leader has unleashed a relentless offensive on Aric of Dacia, and he doesn't even know it yet! Be here for the deadliest foe for X-O Manowar has battled yet, as the ARMORINES continue their march towards Aric's destruction!
THERE'S 1 COLLECTION THIS WEEK!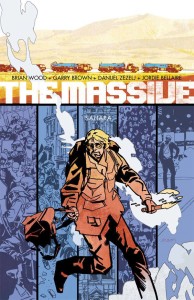 (2nd to last volume in the series!)
MASSIVE TP VOL 04 SAHARA
DARK HORSE COMICS
(W) Brian Wood (A) Garry Brown, Danijel Zezelj (CA) John Paul Leon
Callum Israel and the crew of the Kapital face Arkady, Israel's former colleague bent on revenge. When the Kapital is bombed, Callum and Mag head into post-Crash Europe to confront Arkady. But what they ultimately discover may lead them to their long-lost ship, The Massive. Meanwhile, Mary appears in the Sahara Desert, guarding a convoy of fresh water, holding a secret that might unravel Callum for good.
Collects issues #19-#24.
NOW ONTO A LESS VISUAL LIST OF THAT SAME STUFF (For Continuity's Sake)
(the following list of comics reflects all the comics coming into both locations. If there's something on this list that's not in stock at your favorite BNW location do not hesitate to ask for us to order it for you!)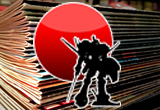 COMICS AND MAGAZINES
Abigail And The Snowman #1




All New Miracleman Annual #1 




Batman Eternal #39 




Earth 2 Worlds End #13




East Of West #16




New 52 Futures End #35




Shield #1




Star Trek Planet Of The Apes #1 (OF 5)  




X-O Manowar #31



TRADE PAPERBACKS, GRAPHIC NOVELS, HARDCOVERS AND MANGA
Massive Tp Vol 04 Sahara


And that's it!