You've been sitting there wondering to yourself: New comics come out on Wednesdays and this Wednesday is Christmas Eve…will there be new comics on Christmas Eve!? YES! Here's what'll be out!

Comics on Christmas Eve?!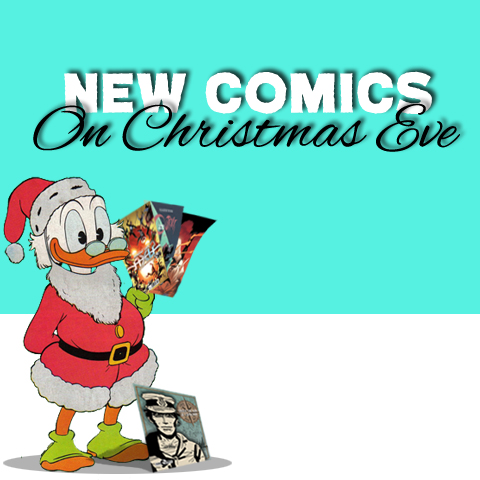 Yes! Both Brave New Worlds locations will be open on Wednesday morning at our usual time, 11am, and will most likely be closing early, think 5-ish, so keep your eyes open and on our Facebooks and Twitter for official updates!
Still Need Last Minute Holiday Gifts?!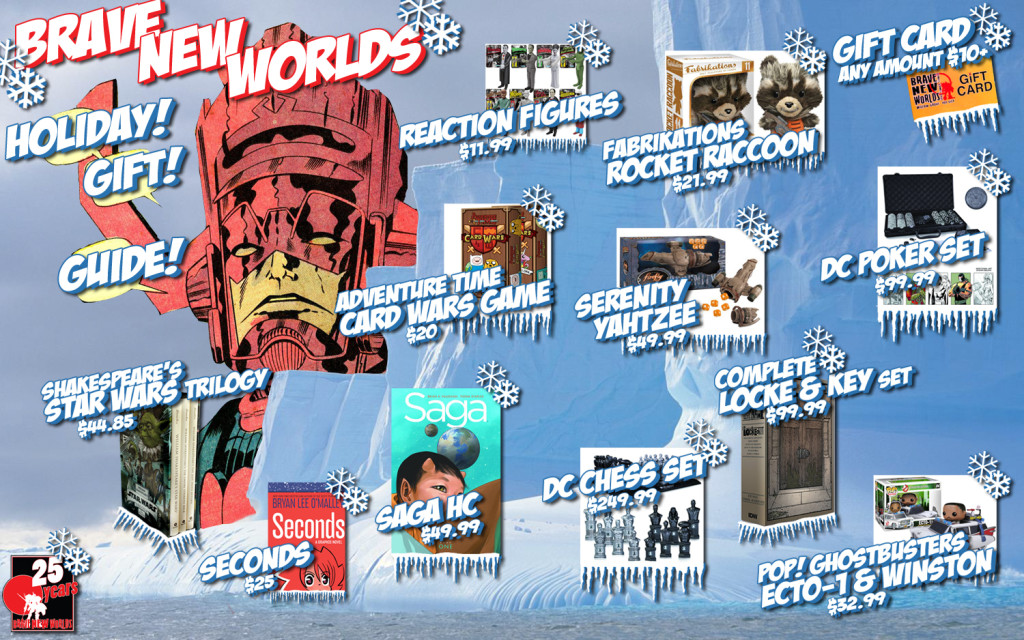 Head on over to either location for great last minute gift ideas ASAP! We're open all weekend (even as I mentioned above EVEN on Christmas Eve!) and will be more than happy to help figure out the perfect gift for that certain person on your holiday shopping list!
Got a call from Gotham this weekend!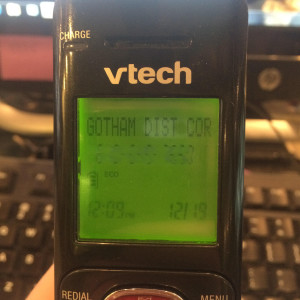 The caller (I can only assume it was Jim Gordon) just wanted to know if we had Cards Against Humanity…which we do.
We got some new POPS! that're perfect for Last Minute Gifts!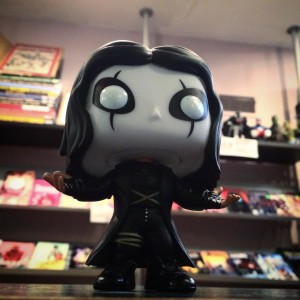 (Th Crow!)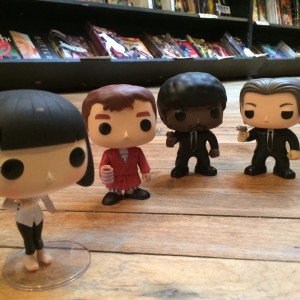 (The Pulp Fiction crew!)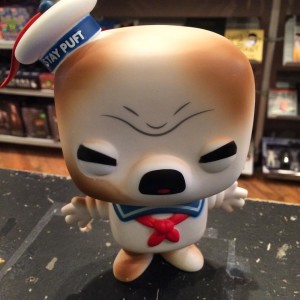 (Toasted Stay Puft variant looking adorable and toasty!)

CHRISTMAS EVE COMICS!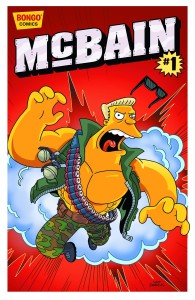 (
MCBAIN!
)
MCBAIN #1
BONGO COMICS
(W) Matt Groening, Various (A) Various, Matt Groening (CA) Jason Ho
You Only Die Once! Springfield's #1 box office draw finally gets top billing on the Simpsons One-Shot Wonders marquee! Many of you may know him as the muscle-bound strongman turned action star Rainier Wolfcastle, but the world (as if that wasn't enough) knows him simply by one name – McBain! Never Say One-Shot Again!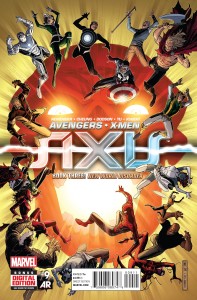 (the end of Axis is here!)
AVENGERS AND X-MEN AXIS #9 (OF 9)
MARVEL COMICS
(W) Rick Remender (A/CA) Jim Cheung
ACT III: NEW WORLD DISORDER
•  Who will live? Who will die? Who will remain inverted? A shocking climax that promises to crack the Marvel Universe to its very core!
•  An old foe must claim the mantle of his greatest enemy to save the lives of all he cares for!
•  An X-Man's horrifying fate! An Avenger's appalling choice! If you read only one comic this century – This is it!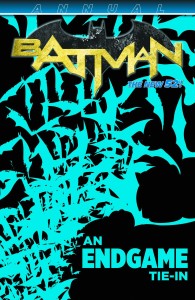 (Who woulda thought last year's annual would've mattered so much!?)
BATMAN ANNUAL #3
DC COMICS
(W) James TynionIV
Don't miss this top-secret tale that ties in to the "Endgame" storyline running now in BATMAN – sorry, but that's all we can tell you! Trust us – it's going to be big!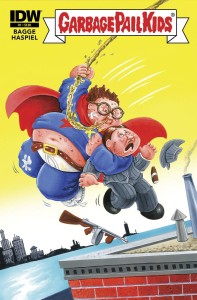 (b/c you asked for it)
GARBAGE PAIL KIDS COMIC BOOK PUKETACULAR #1
IDW PUBLISHING
(W/A) Peter Bagge, Dean Haspiel (CA) Mark Pingatore
Remember mullets and teased bangs? Stonewashed denim jackets and jeans? Well, not everything about the '80s was lame, because that's when the Garbage Pail Kids ruled the world! Those irreverent, satirical stickers quickly became a pop-culture phenomenon, but they never had their own comic book… until now! In the spirit of the avant-garde cartoonists and humorists who fathered these miscreants, a new generation of alternative-comics creators has lent their unique talents to bring the Garbage Pail Kids into the wacky world of comics- just in time for their 30th birthday!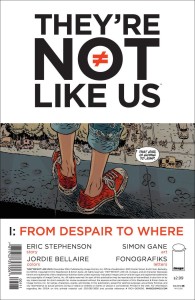 (He's not writing Nowhere Men so he can give you this!)
THEYRE NOT LIKE US #1 
IMAGE COMICS
(W) Eric Stephenson (A/CA) Simon Gane
Generation after generation, it's the same old S.O.S.:
There's no hope for the future, because young people think only of themselves.
They have no respect for authority. They think they know everything. They are arrogant. They are reckless. They want to tear the world apart.
In a time full of possibilities, yet rife with disappointment, the youth are changing.
They look the same, but they act different, think different, and have abilities we can only dream of.
They're not like us.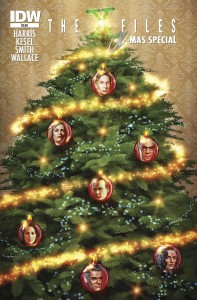 (can't beat an Christmas X-File!)
X FILES X-MAS SPECIAL
IDW PUBLISHING
(W) Joe Harris, Karl Kesel (A) Matthew Dow Smith, Loston Wallace (CA) Carlos Valenzuela
  The holidays have brought together all the X-Files agents for the very first time! Walter Skinner hosts a get-together for his most special agents, but the festive night turns tense when someone-or something-comes down the chimney! In a second story, the X-Files team of the 1940s-Bing Ellington and Millie Ohio from the Year Zero miniseries-investigate a potential Communist saboteur, but discover an impossible creature-a gremlin!
CORTO!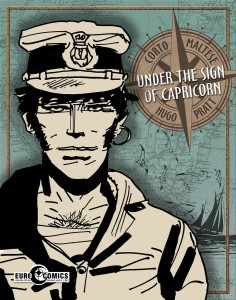 (Oh this is gonna be so pretty!)
CORTO MALTESE GN UNDER THE SIGN OF CAPRICORN
IDW PUBLISHING
(W/A/CA) Hugo Pratt
This book, the first of 12 volumes, launches the definitive English language edition of Hugo Pratt's masterpiece, presented in the original oversized B&W format with new translations made from Pratt's original Italian scripts.Long before the term "graphic novel" entered the popular lexicon-ten years before Will Eisner's A Contract with God-Hugo Pratt pioneered the long-form "drawn literature" story. Corto Maltese set the standard for all adult adventure comics in Europe. By the mid-1970s Corto was the continent's most popular series and Hugo Pratt the world's leading graphic novelist.Hugo Pratt's peripatetic sailor was featured in a series of 29 stories. The adventures of this modern Ulysses are set during the first 30 years of the 20th Century in such exotic locales as Pratt's native Venice, the steppes of Manchuria, the Caribbean islands, the Danakil deserts, the Amazon forests, and the waves of the Pacific.Corto Maltese: Under the Sign of Capricorn collects the first six inter-connected short stories Pratt created in France in the early 1970s: "The Secret of Tristan Bantam," "Rendez-vous in Bahia," "Sureshot Samba," "The Brazilian Eagle," "So Much for Gentlemen of Fortune," and "The Seagull's Fault."
NOW FOR THE REST OF THE STUFF!
(the following list of comics reflects all the comics coming into both locations. If there's something on this list that's not in stock at your favorite BNW location do not hesitate to ask for us to order it for you!)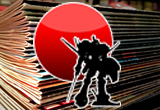 COMICS AND MAGAZINES
2000 AD #1910 




Adventure Time #35




Aliens Fire And Stone #4   




All New Captain America #1 2nd Ptg




All New Invaders #13




All New X-Factor #18  




All New X-Men Annual #1  




Aquaman #37  




Arkham Manor #3 




Avengers And X-Men Axis #9 (OF 9)




Batman 66 #18   




Batman Annual #3 




Batman Eternal #38




Big Trouble In Little China #7




Bionic Woman Season Four #4 




Black Science #11 




Bodies #6 (OF 8)




BTVS Season 10 #10




Butterfly #4




Captain America And Mighty Avengers #3




Captain Midnight #18  




Catwoman Annual #2




Clive Barkers Nightbreed #8




Colder Bad Seed #3




Conan The Avenger #9 




Cowl #7 




Cyclops #8 




Daredevil #11 




Dark Tower Drawing Of Three Prisoner #5 (OF 5)




Dawn Of Planet Of Apes #2     




Dead At 17 Blasphemy Throne #5 (OF 7)




Dead Boy Detectives #12 




Deadpool #39




Death Of Wolverine Logan Legacy #7 (OF 7) 




Deathstroke #3




Doc Savage Special 2014 




Doctor Who 11th #6 




Doctor Who 12th #3 




Earth 2 Worlds End #12 




Evil Empire #9




Flash #37 




Garbage Pail Kids Comic Book Puketacular #1




GI Joe Vs Cobra Special #7




Gotham By Midnight #2  




Graveyard Shift #1 (OF 4) 




Grayson Annual #1       




Great Pacific #18




Green Lantern Annual #3 




Grindhouse Drive In Bleed Out #2 (OF 8)     




Halo Escalation #13 




Harley Quinn #13  




Hawkeye Vs Deadpool #3 (OF 4) 




He Man The Eternity War #1 




Hobby Japan Nov 2014 




Infinity Man And The Forever People #6




Judge Dredd #26  




Judge Dredd Anderson Psi Division #4




Justice League Dark #37 




Letter 44 #13  




Loki Agent Of Asgard #9 




Magneto #13




Marvel Universe Ult Spider-Man Web Warriors #2 




Massive #30   




McBain #1  




Memetic #3 (OF 3) 




Mercenary Sea #8   




Mind MGMT #29 




My Little Pony Friendship Is Magic #26 




New 52 Futures End #34




New Avengers #28




Nova #25




Outcast By Kirkman & Azaceta #6 




Previews #316 January 2015


     

Marvel Previews January 2015 Extras




Purgatori #4




Rasputin #3




Red Hood And The Outlaws Annual #2




Red Lanterns #37




Resurrectionists #2           




Revival #26




Robin Rises Alpha #1 




Secret Avengers #11  




Secret Origins #8     




She-Hulk #11




Silent Hill Downpour Annes Story #4




Sinestro #8




Sleepy Hollow #3 (OF 4) 




Sonic Universe #71




Star Spangled War Stories GI Zombie #5  




Sundowners #5   




Super Dinosaur #23         




Superior Iron Man #1 2nd Ptg




Superior Iron Man #3




Superman #37   




Superman Wonder Woman #14




Terminator Salvation Final Battle #12 (OF 12)




The Devilers #5 (OF 7




The Shadow 2014 One Shot   




Theyre Not Like Us #1 




Thor #1 3rd Ptg




TMNT Ghostbusters #3 (OF 4)




Tomb Raider #11 




Transformers Timelines #10 




Uncanny X-Men #29  




Unity #13 




X Files X-Mas Special 




TRADE PAPERBACKS, GRAPHIC NOVELS, HARDCOVERS AND MANGA
Amazing X-Men Tp Vol 02 World War Wendigo       




Batman Arkham Origins Hc   




Captain America Prem Hc Vol 05 Tomorrow Soldier




Corto Maltese Gn Under The Sign Of Capricorn




Doctor Spektor Tp Vol 01




Green Lantern Lights Out Tp




Larfleeze Tp Vol 02 The Face Of Greed




Manhattan Projects Tp Vol 05 The Cold War




Nova Tp Vol 04 Original Sin 




Solanin Gn




Superman Action Comics Hc Vol 05 What Lies Beneath




Superman Action Comics Tp Vol 04 Hybrid
X-O Manowar Tp Vol 07 
TOYS
Arrow Black Canary Af 




Arrow Oliver Queen & Totem Af    




DC Comics Designer Ser 3 Batgirl Af   




DC Comics Designer Ser 3 Commissioner Gordon Af 




DC Comics Designer Ser 3 Zero Year Batman Af 




GOTG Platinum Legends 6in Af Asst




Kathie Olivas Dolbee Vinyl Fig


Metroid Other M Samus Aran Figma Af


Silver Age Of Comic Book Art Revised Hc Ed 




Tara Mcpherson Dolbee Vinyl Fig 




Tim Biskup Dolbee Vinyl Fig




ODDS AND ENDS
Batman Black & White Statue Batman By Dick Sprang




Batman Black & White Statue Joker By Dick Sprang   




Marvel Fact Files Special #2 Wolverine




Marvel Infinity Gauntlet Px Bank 


Sailor Moon Ps Petit Chara Land 6pc Bmb Ds Ser 03 



And hopefully if I have to be visited by three ghosts on Christmas Eve I can only hope that the Goon is on of them!

Such a classic Goon cover...