Let's all look into the future of comics together! (here's what's new in the BNW universe)

In Willow Grove we've got some Magic Cards news for all you magicians…
There's some Prerelease action coming up! Details over HERE!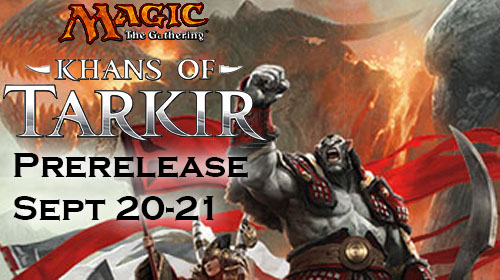 Also pre-order a box of Khans of Tarkir next time your at either BNW location!

Get yourself your very own box of 36 booster packs of the new Magic the Gathering set the day it hits stores! Can't beat this!
While we're talkin' pre-orders!!! How about a Dancing Groot POP!

There's no official release date yet but we've got them on order! The mot anticipated POP! in the history or POP! Heroes?! I'm going to say yes, since it took less than 24 hours from the announcement of this toy before someone asked if we had it in stock… So dance on over and pre-order one to be garunteed one when they show up!
There's one last bit of Pre-Ordering you can do as well…

This'll be the easiest way to guarantee yourself these hot new issues when they hit the shelves!
BATMAN AND ROBIN FUTURES END #1
DC COMICS
(W) Ray Fawkes (A) Dustin Nguyen (CA) Patrick Gleason, Mick Gray
Bruce continues to feel the fallout from his extreme new crime fighting methods – is he ready to face the might of Heretic?
BATMAN SUPERMAN FUTURES END #1
DC COMICS
(W) Greg Pak (A) Howard Porter (CA) Aaron Kuder
A new super beings seeks out Batman: a creature born of hate who the broken Bat may not last long against!
BATWOMAN FUTURES END #1
DC COMICS
(W) Marc Andreyko (A) Jason Masters (CA) Rafael Albuquerque
Now a creature of the night, Batwoman turns against her former lover, Nocturna, in final, deadly conflict
GREEN LANTERN NEW GUARDIANS FUTURES END #1
DC COMICS
(W) Justin Jordan (A) Diogenes Neves, Marc Deering (CA) Diogenes Neves
The power of the white lantern power has brought Kyle to the brink of death! Now, he must decide whether to release that power into the universe, or find another unsuspecting soul to take it on.
JUSTICE LEAGUE FUTURES END #1
DC COMICS
(W) Jeff Lemire (A) Jed Dougherty (CA) Mike McKone
The mystery of the Martian Manhunter is revealed at last as his decades-long plan for world domination comes to fruition! Continues in this month's JUSTICE LEAGUE UNITED: FUTURES END #1!
RED HOOD AND THE OUTLAWS FUTURES END #1
DC COMICS
(W) Scott Lobdell (A) Scott Kolins (CA) Giuseppe Camuncoli
Red Hood rides solo in the future as he reveals hints to how the Outlaws and his partners Starfire and Arsenal parted ways and how that lead to Jason Todd's new mission of retribution and brutal justice.
SUPERGIRL FUTURES END #1
DC COMICS
(W) Antony Bedard (A) Emanuela Lupacchino (CA) Giuseppe Camuncoli
At last, Supergirl reconciles with her father, Cyborg Superman – in the most horrific way possible!
SUPERMAN WONDER WOMAN FUTURES END #1
DC COMICS
(W) Charles Soule (A/CA) Tom Raney
The battle between the God of War and Nemesis can only spell doom for humanity – but can Kal restore Diana to her senses before it's too late?
TEEN TITANS FUTURES END #1
DC COMICS
(W) Will Pfeifer (A) Andy Smith (CA) Karl Kerschl
With the Teen Titans dead, a new group of young heroes seek justice in the future DC Universe!
TRINITY OF SIN PANDORA FUTURES END #1
DC COMICS
(W) Ray Fawkes (A) Francis Portela (CA) Guillem March
Pandora's box has been reformed – but it can only be sealed from the inside! How can she make the ultimate sacrifice to safeguard the world against the deadly evils it holds?
WONDER WOMAN FUTURES END #1
DC COMICS
(W) Charles Soule (A) Rags Morales (CA) Tom Raney
Her humanity lost forever, Wonder Woman embraces her true nature as the God of War to battle the armies of Nemesis!
Here's a few other books to be sure and check out this week!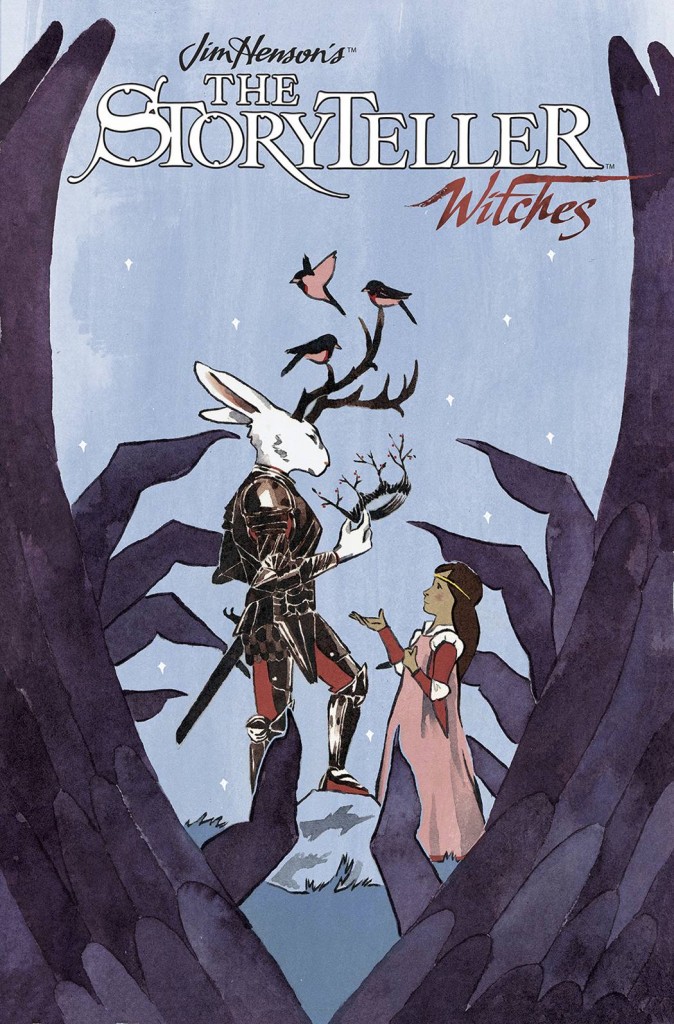 (That's a cool cover!)
JIM HENSONS STORYTELLER WITCHES #1
BOOM! STUDIOS
(W/A/CA) Shane-Michael Viduarri
WHY WE LOVE IT: Jim Henson's The Storyteller is a beloved celebration of fairy tales
and folklore. After releasing a critically acclaimed graphic novel we're thrilled to bring the
property's magic to single issues. In the spirit of Henson's inventive imagination, this
series dives into the mythology of witches and witchcraft through the ages with an
incredible blend of art styles and storytelling techniques, taking full advantage of the
comics medium.
WHY YOU'LL LOVE IT: Four anthologystyle
oneshots
explore classic witch stories and
fairy tales from all over the world, each told by a different creator with a breathtaking style
and original voice. It's tales of magic and wonder as only these storytellers could imagine
them.
WHAT IT'S ABOUT: S.M. Vidaurri, writer and watercolor illustrator of the awardwinning
graphic novel IRON: OR, THE WAR AFTER, unfolds the stunning tale of "The Magic
Swan Goose & the Lord of the Forest." When her brother is kidnapped by a witch, a
young princess must venture into the mysterious forest beyond the castle. There, the
Lord of the Forest, an armor clad spirit who watches over the wilderness, comes to her aid,
but the princess must rely on her wits to discover who she can trust before her family is
cursed forever.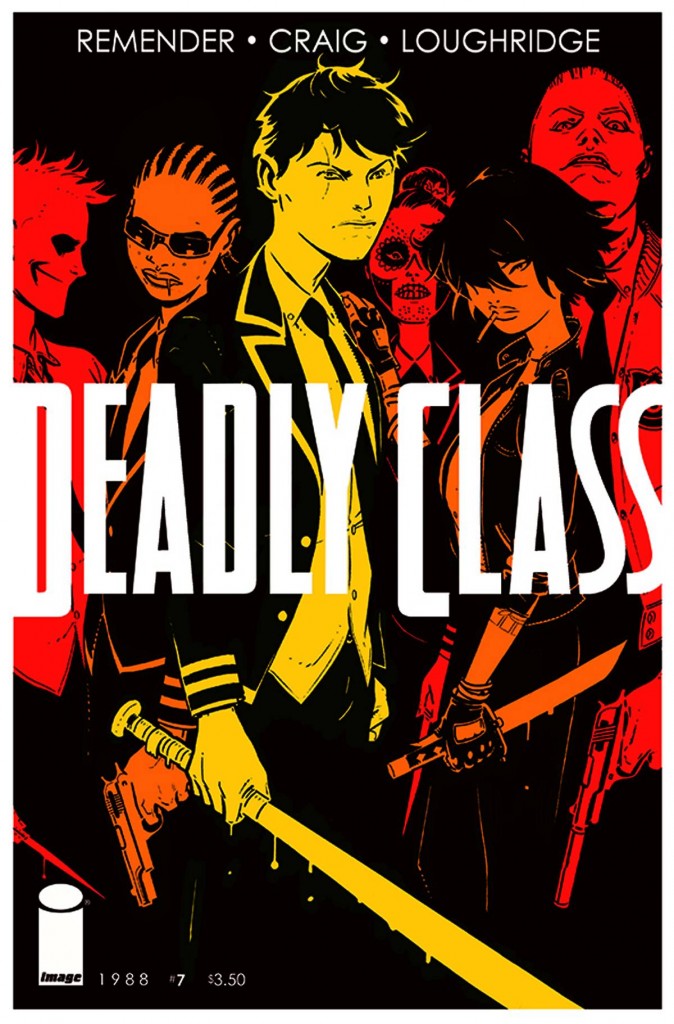 (Why aren't you reading this!?!)
DEADLY CLASS #7
IMAGE COMICS
(W) Rick Remender (A/CA) Wesley Craig
CLASS IS BACK IN SESSION AS RICK REMENDER & WES CRAIG'S HIT SERIES ROLLS INTO ITS SECOND ARC!
Narrowly escaping death in Las Vegas, Marcus and his remaining gang return to Kings Dominion High School for the Deadly Arts. But they're about to learn a hard lesson: blood begets blood, and no bad deed goes unpunished.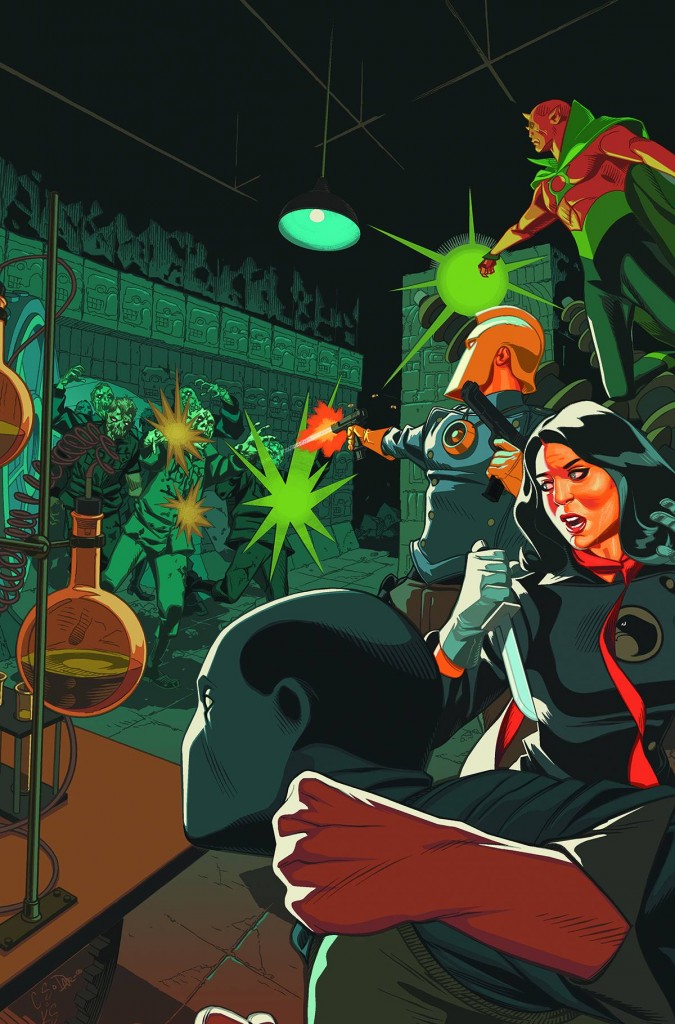 (MULTIVERSITY!)
MULTIVERSITY THE SOCIETY OF SUPER-HEROES #1
DC COMICS
(W) Grant Morrison (A/CA) Chris Sprouse, Karl Story
  The biggest adventure in DC Comics history continues!
Grant Morrison joins modern legend Chris Sprouse (TOM STRONG, BATMAN: RETURN OF BRUCE
WAYNE, ACTION COMICS) for a trip to Earth-20 starring a Society of Super Heroes unlike anything you've seen before! It's pulp Super Hero action with a post-modern twist – you can't afford to miss it!
Who is the demon-like Green Lantern protecting Earth-20? What secret does Doc Fate hold
that could save the world? Who are the hand-to-hand and air-to-air combat queens known as
the Blackhawks? And what happens when these heroes come face to face with their diabolical
Earth-40 counterparts – led by Vandal Savage – for an epic war between parallel worlds?
Find out all that and more in this exciting stand-alone issue which also acts as chapter two of the overall MULTIVERSITY storyline.
Join us, if you dare, for THE MULTIVERSITY!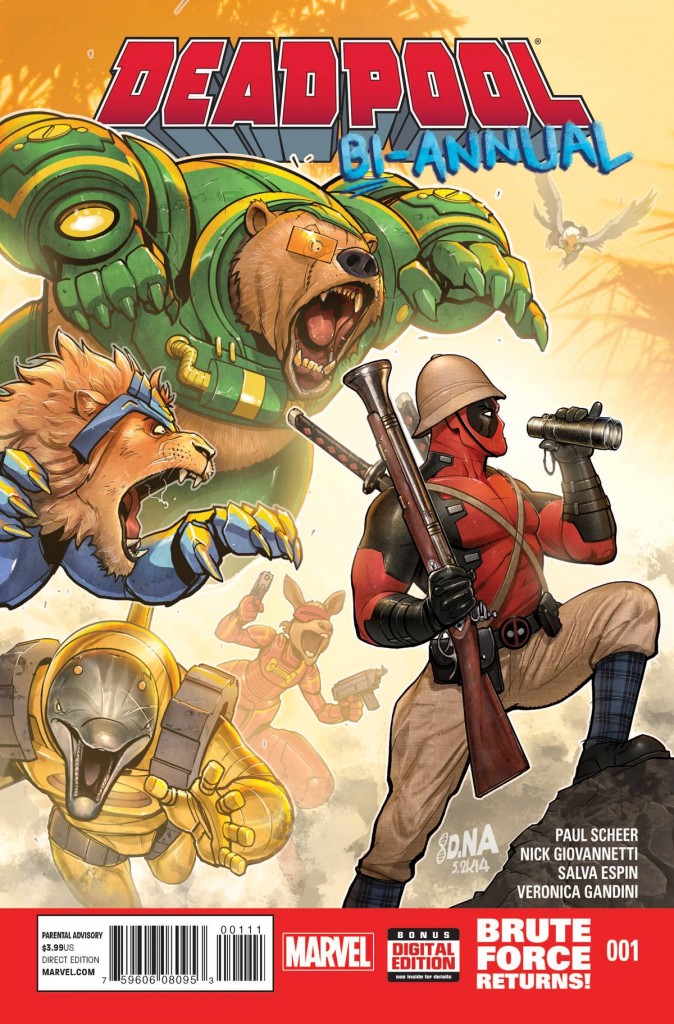 (yup it says Paul Scheer)
DEADPOOL BI-ANNUAL #1
MARVEL COMICS
(W) Paul Scheer, Nick Giovannetti (A) Salva Espin (CA) David Nakayama
• When Deadpool is hired by WaterWorld to protect their theme park from activists, he has no idea he's going to wind up face to snout with Brute Force-protectors of the environment! Look 'em up! That's right-they're real!
•  Written by star of The League and NTSF:SD:SUV Paul Scheer and Nick Giovannetti, this is one issue sure to make a splash*!
*This joke was not written by them.
Parental Advisory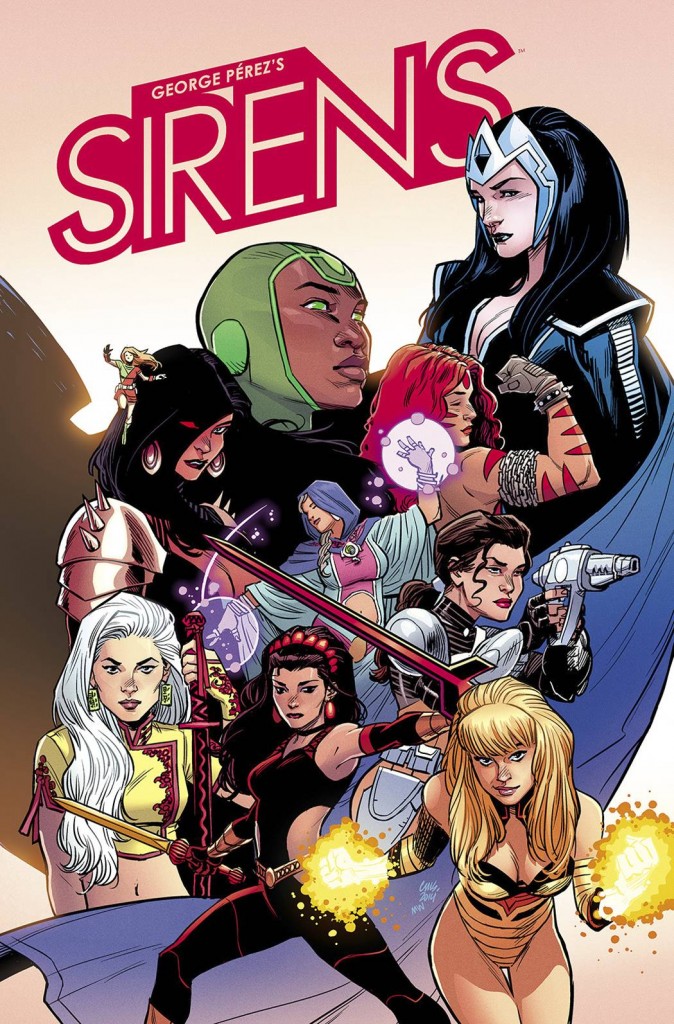 GEORGE PEREZ SIRENS #1
BOOM! STUDIOS
(W/A) George Perez (CA) George Perez, Cameron Stewart
WHY WE LOVE IT: The name George Pérez should say it all, but we are beyond excited to
work with one of comics' living masters on his own original title. He's worked on great
female characters like Wonder Woman and Scarlet Witch, but this, a team of female heroes
of his own creation, had us swooning.
WHY YOU'LL LOVE IT: It's a scifi
adventure story that spans time and space, featuring a
team of female heroes that kick butt across the universe. If you like strong female scifi
characters like Battlestar Galactica's Starbuck, Star Wars' Princess Leia, and Alien's
Ripley, you'll find a lot to love about GEORGE PÉREZ'S SIRENS!
WHAT IT'S ABOUT: As an intergalactic force enslaves planets across the galaxy, the
legendary team known only as the Sirens must reunite to save the galaxy-but is that
even possible when the Sirens themselves don't even remember who they are? And the
rest of the universe only remembers them as…villains? A sixissue
miniseries featuring
your new favorite comic book team, written and drawn by the master himself, George Pérez
(Wonder Woman, JLA Vs. Avengers) begins his greatest story yet.
AND HERE'S THE REST OF THE STUFF THAT'LL BE OUT THIS WEEK!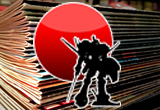 COMICS AND MAGAZINES
All New X-Factor #14  




All New X-Men #32




Armor Hunters Bloodshot #3 (OF 3) 




Artifacts #39




Avengers #35




Avengers World #13 




Batman And Robin Futures End #1




Batman Eternal #24  




Batman Superman Futures End #1       




Batwoman Futures End #1 




Bee And Puppycat #2 (2ND Ptg) 




Bionic Woman Season Four #1




Bprd Hell On Earth #123 




Btvs Season 10 #7




Clone #20




Criminal Macabre Third Child #1 




Crossed Badlands #61




Daredevil #8 




Dark Horse Presents 2014 #2 




Dark Tower Drawing Of Three Prisoner #2 (OF 5)




Dead At 17 Blasphemy Throne #2 (OF 7)




Deadly Class #7




Deadpool Bi-Annual #1  




Delinquents #2 (OF 4)




Doctor Who Special #38




Edge Of Spider-Verse #2 (OF 5) 




Elektra #6  




Fables #144 




Field #4 (OF 4)




Figment #3 (OF 5) 2nd Ptg




George Perez Sirens #1




God Is Dead #20 




Godzilla Cataclysm #2 (OF 5)




Great Pacific #17




Green Lantern New Guardians Futures End #1  




Hellraiser Bestiary #2 




Hulk #6     




Hulk Annual #1  




Infinite Crisis Fight For The Multiverse #3




Jim Hensons Storyteller Witches #1   




Judge Dredd #23  




Justice League Futures End #1




Kevin Keller #15




Last Broadcast #5




Life After #3 




Manifest Destiny #10  




Maxx Maxximized #11  




Miles Morales Ultimate Spider-Man #5   




Multiversity The Society Of Super-Heroes #1 




New 52 Futures End #20 




Nova #21 




Oddly Normal #1 




One Hit Wonder #4 (OF 5)




Original Sin #5.5     




Peanuts Vol 2 #21 




Red City #4        




Red Hood And The Outlaws Futures End #1 




Rise O/T Magi #4 




Rush Clockwork Angels #5   




Satellite Sam #10




Savage Dragon #198  




Savage Hulk #4   




Scribblenauts Unmasked Crisis Of Imagination #9




Sensation Comics Featuring Wonder Woman #2 




Shutter #6




Sixth Gun Days Of The Dead #2 (OF 5) 




Solar Man Of Atom #5  




Sonic The Hedgehog #264 




Sons Of Anarchy #13




Strain Night Eternal #2  




Stray Bullets The Killers #7 




Supergirl Futures End #1 




Superior Spider-Man #33 




Superman Wonder Woman Futures End #1  




Supreme Blue Rose #3 




Teen Titans Futures End #1 




The Devilers #3 (OF 7)




Thor God Of Thunder #25  




TMNT Turtles In Time #4 (OF 4)




Transformers More Than Meets Eye #33




Translucid #6 (OF 6)




Trees #5




Trinity Of Sin Pandora Futures End #1




Uncanny Avengers #24




Uncanny X-Men #26  




Unity #11




Unwritten Vol 2 Apocalypse #9




Wicked & Divine #4




Witchfinder Mysteries Of Unland #4




Wolverine And X-Men #9




Wonder Woman Futures End #1




WWE Superstars Ongoing #8




X-Files Season 10 #16  



TRADE PAPERBACKS, GRAPHIC NOVELS, HARDCOVERS AND MANGA

Astro City Through Open Doors Tp




Astro City Victory Hc    




Avengers Tp Vol 04 Infinity




Batman Unwrapped The Court Of Owls Hc  




Billy The Kids Old Timey Oddities Omnibus Tp 




Forever Evil Arkham War Tp




Godzilla Awakening Tp 




Gravel Tp Vol 04 Combat Magician




Indestructible Hulk Tp Vol 03 Smash Time




Leaving Megalopolis Hc 




Maddy Kettle Gn Vol 01 Adv Of The Thimblewitch




Mega Man Tp Vol 07 Blackout Curse Of Ra Moon




Michael Moorcock Elric Hc Vol 01 (OF 4)




New Teen Titans Tp Vol 01                               




Peter Panzerfaust Tp Vol 04 The Hunt  




Quantum & Woody Tp Vol 03




Sons Of Anarchy Tp Vol 01




Transformers Phase One Omnibus Tp 




Ult Comics Spider-Man By Bendis Tp Vol 05




Uncanny Avengers Tp Vol 03 Ragnarok Now  




Uncanny X-Men Prem Hc Vol 04 Vs Shield  




Unwritten Tommy Taylor & The Ship That Sank Twice




X-Men Tp Adventures Of Cyclops And Phoenix



TOYS
Assassins Creed Series 2 Af Asst




Batman Arkham Origins Play Arts Kai Batman




Batman Arkham Origins Play Arts Kai Deathstroke




Universal Monsters Select Creature Af New Sculpt 




Universal Monsters Select Son Of Frankenstein Af




Universal Monsters Select Van Helsing Af





ODDS AND ENDS
DC Batman Auto Fig Mag #40 




DC Superhero Chess Fig Coll Mag #65 Ultraman 




DC Superhero Chess Fig Coll Mag #66 Starfire




Good Luck Trolls Mystery Box Asst Series 4




Marvel Chess Fig Coll Mag #14 Captain Marvel 




Marvel Comics Avengers Now Capt America Artfx+ Statue




Marvel Fact Files Special #4 Magneto




Star Trek Starships Fig Coll Mag #23




Star Trek Starships Fig Coll Mag #24 




SW Boba Fett Artfx+ Statue Cloud City Ver




SW Darth Vader Artfx+ Statue




SW Stormtrooper Artfx+ Statue 2pk