The day is finally upon us! You've all been wondering what the heck got whispered into Thor's ear and who this new female Thor could be (apparently it's making "people" upset)! Not to mention we get to see how this whole Original Recipe Cap handing the shield over to FalCap actually goes down!


Thor #1 & Captain America #25!

Don't miss the transfer of power this week as Thor and Cap's titles take on a new face!
KHANS OF TARKIR!

The latest Magic the Gathering set dropped yesterday! Booster packs, fat packs, intro packs and pre-release packs are available at either BNW location!
Don't miss the Wytches Ghost Variant next week!
There's a buncha info about this OVER HERE just in case you missed it earlier this week.
 Here's some comics worth checking out!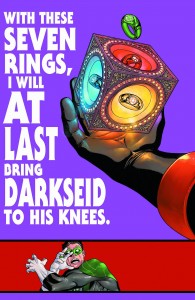 (I guess this is the cover…'cause that's all I could find)
GREEN LANTERN NEW GODS GODHEAD #1
DC COMICS
(W) Robert Venditti & Various (A) Pete Woods & Various (CA) Francis Portela
"GODHEAD" Act 1, Part 1: Highfather, leader of the New Gods, has long studied the infinite and infinitely mysterious Source Wall which surrounds the universe. Now, he has learned that during "Green Lantern: Lights Out," the ring-wielders broke through the Wall and stole secrets of cosmic importance. Determined to breach the Source Wall himself, Highfather must gain one of each colored ring in the emotional spectrum. But even mighty Highfather doesn't know all, and the forces he's about to unleash will have transformative effects on the whole DC Universe! Cosmic mystery, overwhelming odds, familiar and brand-new New Gods – This one's got it all! This issue also includes a special fold-out that will take you to the Source Wall like never before!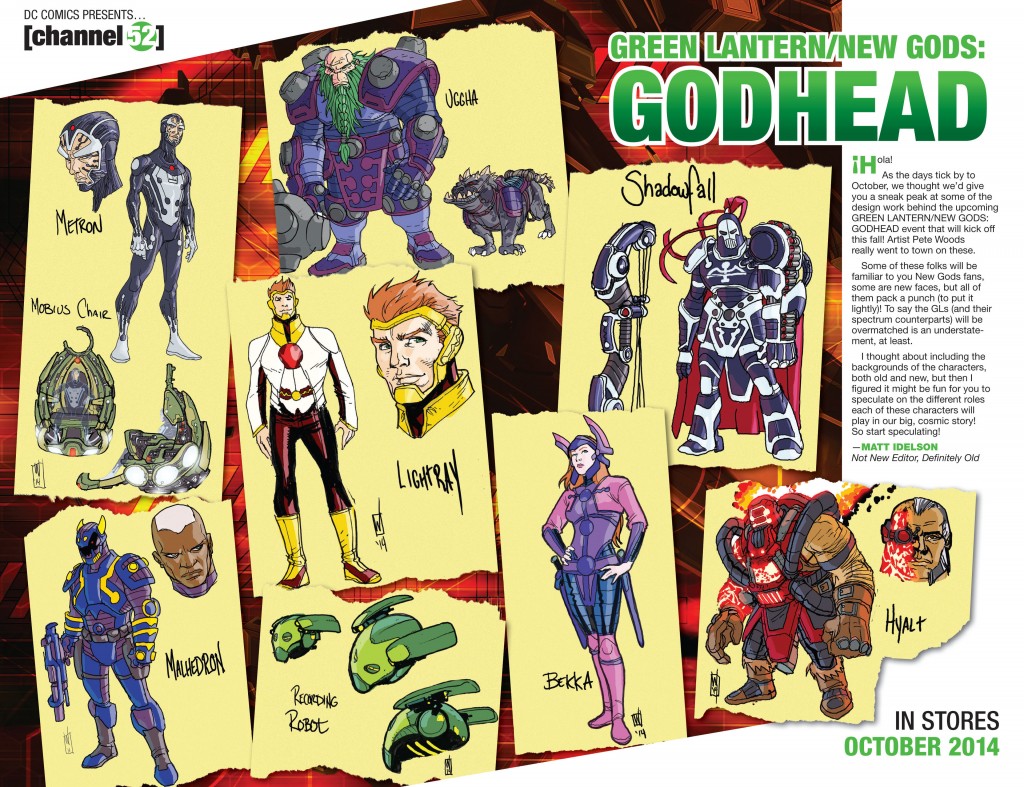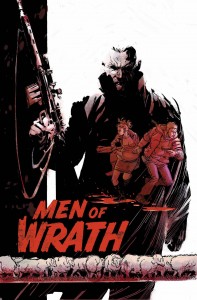 (Well this sounds awesomely brutal)
MEN OF WRATH BY JASON AARON #1 Of(5)
MARVEL COMICS
(W) Jason Aaron (A/CA) Ron Garney
Ever since Great Grandfather Isom killed a man over some sheep, a black cloud has hung over the Rath family. Now, over a century later, Ira Rath, the coldest hitman ever to walk on Alabama soil, has taken a job that will decide the fate of his cursed family once and for all. Writer Jason Aaron (Southern Bastards, Scalped) and artist Ron Garney (Weapon X, Thor: God of Thunder) team up once again, to bring you the story of a Southern family, whose only heirloom is violence. (MR)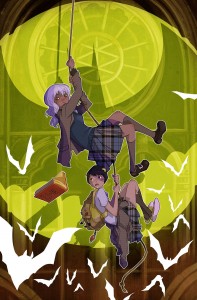 (and then next week Batgirl #35)
GOTHAM ACADEMY #1
DC COMICS
(W) Becky Cloonan, Brendan Fletcher (A/CA) Karl Kerschl
WELCOME TO GOTHAM ACADEMY! Gotham City's most prestigious prep school is a very weird place. It's got a spooky campus, oddball teachers, and rich benefactors always dropping by…like that weirdo Bruce Wayne. But nothing is as strange is the students!
Like, what's up with Olive Silverlock? Is she crazy or what? Where did she go last summer? And what's the deal with her creepy mom? And how come that Freshman MAPS is always following her around? And is she still going out with Kyle? P.S. Did you hear the rumor about the ghost in the North Hall?!
GOTHAM ACADEMY is a new, monthly teen drama set in the shadow of Batman and the craziness of Gotham City, with new characters and old plus a secret tie to Gotham's past…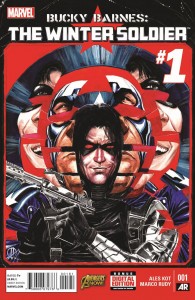 (bit of a Total Recall vibe from that cover)
BUCKY BARNES WINTER SOLDIER #1
MARVEL COMICS
(W) Ales Kot (A/CA) Marco Rudy
• Following the tragedy of Original Sin, what becomes of Bucky Barnes, the Winter Soldier? Find out in this new ongoing series.
Rated T+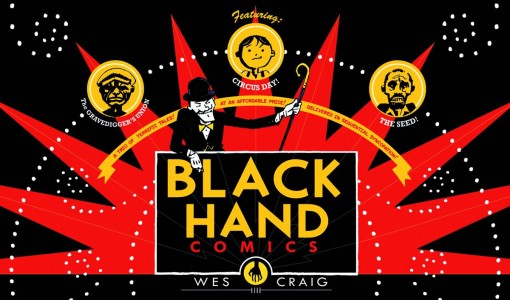 (
This from April
)
BLACKHAND COMICS HC
IMAGE COMICS
(W/A/CA) Wesley Craig
Attention purveyors of fine comic products everywhere! You won't want to miss this incredible offer!
From the co-creator of DEADLY CLASS comes a collection of stories that stretches the limits of sequential storytelling itself! A trio of tales from the online webcomic sensation that is WES CRAIG's BLACKHAND COMICS. Includes the instant classics "The Gravedigger's Union," "Circus Day," and "The Seed!" Perfect for the casual hobbyist and obsessive collector alike! First time in print!
Here's a cool Batman music video for ya!
We got a new Deadpool shirt too!

Deadpool fan? Come get this shirt! Know one? Tell them about this shirt!
New 50% OFF indie titles!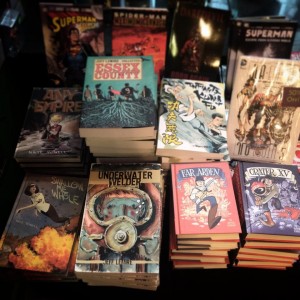 We just stocked up on some awesome Top Shelf titles and thew them on our 50% OFF tables at both BNW locations. I cannot recommend all of these titles enough. Seriously you can't pass these ones up…I'm serious!
A Last Min Halloween Must!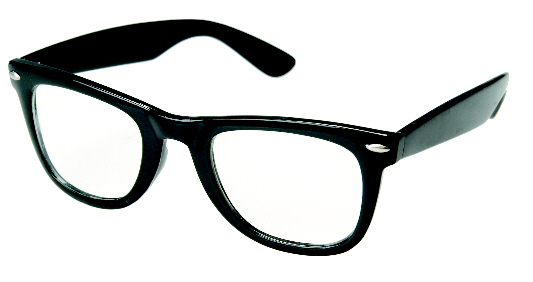 If you find yourself in a bind for Halloween and decide to go the easy route of a Superman t-shirt under a dress shirt (yea we've got you covered for Superman t-shirts right now!) we're now carrying glasses to complete the Clark Kent look! Grab a pair at either location for just $9.99!
NOW ONTO ALL THE NEW STUFF!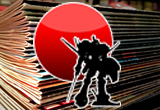 COMICS AND MAGAZINES
Action Comics #35
Adventure Time #32
Alex + Ada #9
American Vampire Second Cycle #5
Angel And Faith Season 10 #7
Aquaman And The Others #6
Armor Hunters Aftermath #1
Batman 66 Meets Green Hornet #5 (OF 6)
Batman Eternal #26
Batman Superman #14
Black Widow #11
Bleeding Cool Magazine #12
Bloodshot #24
Bucky Barnes Winter Soldier #1
Captain America #25
Chaos #6 (OF 6)
Cloaks #2
Concrete Park Respect #2
Crossed Badlands #62
Cutter #1
Dark Tower Drawing Of Three Prisoner #3 (OF 5)
Death Of Wolverine #3 (OF 4)
Detective Comics #35
Doctor Who 11th #3
Edge Of Spider-Verse #4 (OF 5)
Fade Out #2
Fairest #30
Fantastic Four Annual #1
Fiction Squad #1 (OF 6)
Figment #5 (OF 5)
Flash Season Zero #1
Garfield #30
God Hates Astronauts #2
God Is Dead #21
Gotham Academy #1
Grayson #3
Green Arrow #35
Green Lantern #35
Green Lantern New Gods Godhead #1
Guardians 3000 #1
Hack Slash Son Of Samhain #4
Hinterkind #12
Holmes Vs Houdini #1 (OF 5)
Injustice Gods Among Us Year Two Annual #1
Jim Butcher Dresden Files War Cry #5 (OF 5)
Justice League #34
Justice League 3000 #10
Kill Shakespeare Mask Of Night #4 (OF 4)
Legendary Star Lord #4
Lil Depressed Boy Supposed To Be There Too #1
Lobo #1
Looney Tunes #221
Madame Frankenstein #6 (OF 7)
Masterplasty Oneshot
Mega Man #41
Men Of Wrath By Jason Aaron #1 (OF 5)
Miracleman #11
Moon Knight #8
Morning Glories #41
Nailbiter #6
Names #2 (OF 8)
New 52 Futures End #22
New Vampirella #5
Nightworld #3 (OF 4)
Rat Queens #8
Regular Show #15
Robocop 2014 #4
Silent Hill Downpour Annes Story #2
Silver Surfer #6
Simpsons Illustrated #13
Sonic Universe #68
Spider-Man 2099 #4
Squidder #4
Suicide Risk #18
Swamp Thing #35
Thor #1
Tiny Titans Return To The Treehouse #5 (OF 6)
TMNT Ongoing #38
Uber #18
Uncanny Avengers #25
Usagi Yojimbo Senso #3 (OF 6)
Walking Dead #132
Wayward #1 2nd Ptg
Wonder Woman #34
Woods #6
X-Files Year Zero #3 (OF 5)
X-Men #20
TRADE PAPERBACKS, GRAPHIC NOVELS, HARDCOVERS AND MANGA
All New X-Men Hc Vol 01
All New Ghost Rider Tp Vol 01 Engines Of Vengeance
Batman Tp Vol 04 Zero Year Secret City
Batman Year By Year Visual Chronicle Hc
Blackhand Comics Hc
Edgar Allan Poe Spirits Of Dead Hc
Fables Deluxe Edition Hc Vol 09
Fairest Tp Vol 04 Of Men And Mice
FBP Federal Bureau Of Physics Tp Vol 02
Injustice Gods Among Us Year Two Hc Vol 01
Iron Man Prem Hc Vol 05 Rings Of Mandarin
Jim Henson Musical Monsters Of Turkey Hollow Hc
Justice League Beyond 2.0 Power Struggle Tp
KoDT Bundle Of Trouble Tp Vol 47
Laika Sc
Loverboys Hc
Magneto Tp Vol 01 Infamous
Manhattan Projects Hc Vol 01
Moon Knight Tp Vol 01
Nailbiter Tp Vol 01 There Will Be Blood
Neil Gaiman Fortunately The Milk Sc
Neil Gaiman Graveyard Book Commemorative Ed
Power Of Tank Girl Omnibus Tp
Southern Bastards Tp Vol 01 Here Was A Man
Star Wars Darth Maul Son Of Dathomir Tp
Star Wars Ongoing Tp Vol 03 Rebel Girl
Wonder Woman Hc Vol 05 Flesh
Wonder Woman Tp Vol 04 War
TOYS
Arkham Origins 3 Pack Deathstroke Joker Copperhead
DC Comics Icons Superman 1/6 Scale Statue
DC Super Heroes Team 6 Pack Figurine Box Set
Rambo First Blood Pt Ii 7in Af
Robocop W/Jetpack Ultra Dlx 7in Af
ODDS AND ENDS
Wonder Woman Art Of War Statue By Adam Hughes
DC Batman Auto Fig Mag #41 The Return
DC Batman Auto Fig Mag #41 The Return
DC Batman Auto Fig Mag #43 Batman Animated Series
Firefly Malcolm Reynolds 1/6 Master Ser Statue