This is a big week in comics! In Willow Grove we've got Duane Swierczynski singing books on Wednesday AND DC is bringing back their gimmick covers to celebrate the New 52 relaunch from way back in 2011!

DUANE SWIERCZYNSKI SIGNING!
First off seriously don't miss this opportunity to meet Duane in Willow Grove on Wednesday from 11am-1pm! He's an awesomely nice guy who also happens to write some of the meanest/baddest criminals in fiction…it's a big week for comics stuff but you'll probably regret not taking a chance and picking up a copy of Ex-Con #1!
Also if you can't make it out to WG (let's say because you're Center City based on that day) let us know and we can save you a copy or have it sent to our Old City location for your convenience!

WOLVERINE IS GONNA DIE!
In case you've been living under a rock, or been watching too much Simpsons Marathon on FXX, or you've just been living in a house without wifi/a computer/smart phone/radio/tv/newspaper/and-or haven't been near a comic shop you've probably seen that Wolverine is going to die. The Death of Wolverine #1 hits shelves this week too!
DEATH OF WOLVERINE #1 (OF 4)
(W) Charles Soule (A) Steve McNiven (CA) Joe Quesada
IT'S THE BEGINNING OF THE END – 3 MONTHS TO DIE ENDS HERE!
•  The beginning of the end is now here … THE DEATH OF WOLVERINE!
•  THREE MONTHS TO DIE, the loss of Wolverine's healing factor–all led to this, the single most important X-Men event of the decade.
•  Logan has spent over a century being the best there is at what he does…but even the best fade away eventually.
•  Over the years, Logan has been a warrior, a hero, a renegade, a samurai, a teacher-and so much more. But now, the greatest X-Men hero will play a role he's never played before in this special weekly event brought to you by industry superstars Charles Soule and Steve McNiven.
DC GOES 5 YEARS INTO THE FUTURE AND INTO 3D
Once again DC is celebrating the DC New 52 relaunch with some pretty fancy 3D Covers! If these puppies are anything like the ones from last year they're gonna cause quite the stir this September. Not only do these covers have some cool 3D Motion but they also change to show you a glimpse into the future in which they take place! If you paid attention to our email newsletter and reserved them all earlier this year, good on ya! If not good luck getting them all as they heat up!
ACTION COMICS FUTURES END #1
(W) Sholly Fisch (A) Pascal Alixe (CA) Lee Weeks
With the Man of Steel missing, ordinary people around the world start to mysteriously exhibit his strengths and abilities…
AQUAMAN FUTURES END #1
(W) Dan Jurgens (A) Alvaro Martinez, Raul Fernandez (CA) Yvel Guichet
Mera has claimed the throne of Atlantis for herself – and she's sentenced her unfaithful husband, Aquaman, to death!
DETECTIVE COMICS FUTURES END #1
(W) Francis Manapul, Brian Buccellato (A) Scott Hepburn (CA) Jason Fabok
Batman takes his war on crime to the next level, but he needs the help of his greatest ally – The Riddler?!
BATWING FUTURES END #1
(W) Justin Gray, Jimmy Palmiotti (A) Eduardo Pansica, Julio Ferreira (CA) Dan Panosian
Luke Fox has rejected his father, which leads him to rebuilding a more deadly and dangerous Leviathan!
EARTH 2 FUTURES END #1
(W) Daniel H. Wilson (A) Eddy Barrows, Eber Ferreira (CA) Giuseppe Camuncoli
Michael Holt has survived the war between the two worlds he's called home. Now, he's taking drastic measures to ensure that there will be no more war – regardless of the cost!
GRAYSON FUTURES END #1
(W) Tom King (A) Eddy Barrows, Van Jensen (CA) Giuseppe Camuncoli
Branded a traitor, Dick Grayson has become the most powerful hero in the newly resurgent and dominant Mother Russia – and now, he must battle the Beast from the East in one final struggle for supremacy!
GREEN ARROW FUTURES END #1
(W) Jeff Lemire (A/CA) Andrea Sorrentino
Green Arrow is dead – and his replacement finally stands revealed!
GREEN LANTERN FUTURES END #1
(W) Robert Venditti (A) Martin Coccolo (CA) Billy Tan
Across the universe, the dead are rising – the Black Lanterns are back! Only one being knows what it will take to destroy them this time…the one who understands the spectrum inside and out: Relic! But there's no way Hal Jordan is prepared for the part he'll have to play in order put an end to the Black Lanterns once and for all!
SWAMP THING FUTURES END #1
(W) Charles Soule (A/CA) Jesus Saiz
The Avatars of the Green, Red and Gray go to war with the avatars of Bacteria and Metal! It's five years later, and Alec Holland is trying to mediate a ceasefire that could also be his last stab at reconnecting with humanity!
TRINITY OF SIN PHANTOM STRANGER FUTURES END #1
(W) Dan DiDio, J. M. DeMatteis (A) Phil Winslade (CA) Guillem March
With one coin of redemption left, the Phantom Stranger faces his final challenge – in front of the new Council of Eternity!
oh yea, Original Sin ends this week…you'll all finally know what was whispered to Thor… now onto the other comics!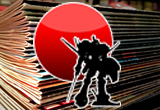 COMICS AND MAGAZINES
Action Comics Futures End #1  




Alice Cooper #1       




All New Doop #5 (OF 5)




All New X-Factor #13 




Angel And Faith Season 10 #6




Aquaman Futures End #1     




Avengers World #12




Batman 66 Meets Green Hornet #4 (OF 6)  




Batman Eternal #22  




Batwing Futures End #1 




Big Trouble In Little China #4 




Black Widow #10




Blood Queen #4 




Captain America #24




Chaos #5 (OF 6)




Clive Barkers Nightbreed #4




Cloaks #1 




Concrete Park Respect #1   




Crossed Badlands #60




Dark Tower Drawing Of Three Prisoner #1 (OF 5) 




Deadpool Vs X-Force #4 (OF 4)  




Death Defying Dr Mirage #1 (OF 5)




Death Of Wolverine #1 (OF 4)   




Dejah Of Mars #4 (OF 4)




Detective Comics Futures End #1 




Earth 2 Futures End #1  




Elephantmen #59 




Ex Con #1      




Extinction Parade War #3 




Fairest #29




Figment #4 (OF 5) 




Futurama Comics #72 




G Fan #107 




Garfield #29




God Hates Astronauts #1




God Is Dead #19 




Grayson Futures End #1




Green Arrow Futures End #1        




Green Lantern Futures End #1  




Grendel Vs Shadow #1     




Hack Slash Son Of Samhain #3




Hawkeye Vs Deadpool #0 (OF 4) 




Heavy Metal #270




Hinterkind #11 




Indestructible #8  




Inhuman #4




Iron Fist Living Weapon #6          




Jim Butcher Dresden Files War Cry #4 (OF 5)   




Justice League #33  




Knights Of The Dinner Table #212




Legendary Star Lord #3 




Lose #6 




Lumberjanes #5 (OF 8) 




Madame Frankenstein #5 (OF 7)  




Michael Avon Oemings Victories #15




Miracleman #10




Moon Knight #7       




My Little Pony Friendship Is Magic #23   




Nailbiter #5




Names #1 (OF 8)




New 52 Futures End #18




New Vampirella #4 




Nightworld #2 (OF 4)




Original Sin #8 (OF 8) 




Punisher #10




Red Sonja Black Tower #1 (OF 4) 




Robocop 2014 #3 




Rocket Raccoon #3  




Scooby Doo Team Up #6




She-Hulk #8  




Sidekick #8




Southern Bastards #4




Spider-Man 2099 #3 




Squidder #3




Steven Universe #2




Superior Foes Of Spider-Man #15  




Swamp Thing Futures End #1




Tech Jacket #3         




Terminator Enemy Of My Enemy #5 (OF 6) 




Tiny Titans Return To The Treehouse #4 (OF 6)




Trinity Of Sin Phantom Stranger Futures End #1 




Turok Dinosaur Hunter #7




Twilight Zone #8  




Uber #17 




Uncanny X-Men #23 2nd Ptg




Uncanny X-Men #25 




Usagi Yojimbo Senso #2 (OF 6) 




Woods #5




X-Men #19 



TRADE PAPERBACKS, GRAPHIC NOVELS, HARDCOVERS AND MANGA
Aw Yeah Comics Tp Vol 01




Baby Bjornatrand Tp




Batwoman Tp Vol 04 This Blood Is Thick 




Dark Tower Gunslinger Omnibus Hc Slipcase 




Deadpool Minibus Hc       




Dragon Ball 3in1 Tp Vol 06 




Egos Tp Vol 01 Quintessence  




Forever Evil Hc




Infinity Tp 




Kick-Ass 3 Prem Hc




Mercenary Sea Tp Vol 01




My Little Pony Friendship Is Magic Tp Vol 05  




New Lone Wolf And Cub Tp Vol 02 




TMNT New Animated Adventures Tp Vol 03




TMNT Original Motion Picture Sp Ed Hc 




Walking Dead Hc Vol 10




Woods Tp Vol 01     




Wrenchies Gn



TOYS
DC Total Heroes 6in Bizarro Af 




Star Trek Select Spock Af (RESTOCK!)




ODDS AND ENDS
DC Comics Super Villains Poker Set 




Sundial Vinyl Fig