Along with the comics we've got coming in for ya, we've also spotlighted some books to check out AND there's news of a signing!


Attention Fans of comics and local creators!


Our pal and all around awesome writer/human Duane Swierczynski will be in-store at our Willow Grove location signing his new Crime Comic Series Ex-Con on Wednesday September 3rd from 11am – 1 pm! Don't miss this!
"SAY MY NAME!" BREAKING BAD POPS!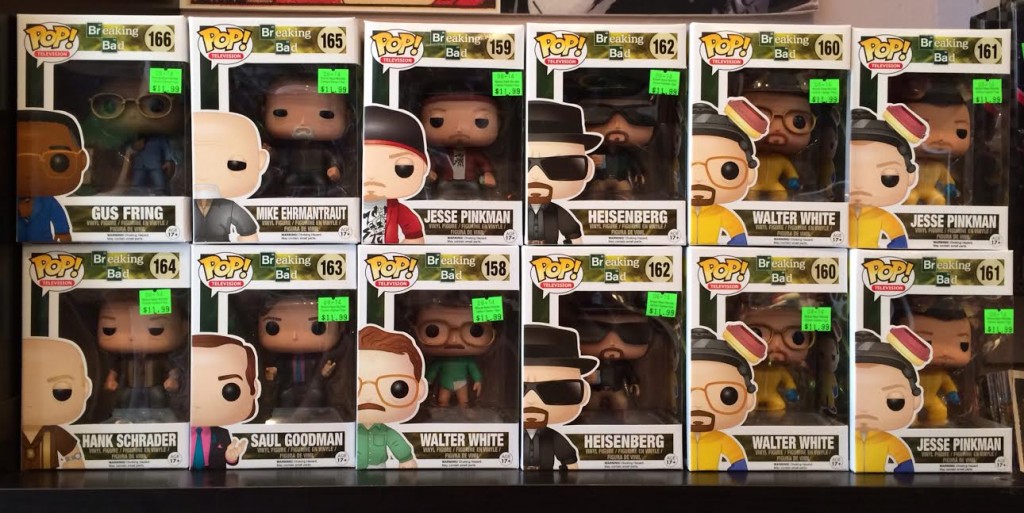 "Yea science! Yea Mister White!"
ESCAPE FROM NEW YORK TOYS!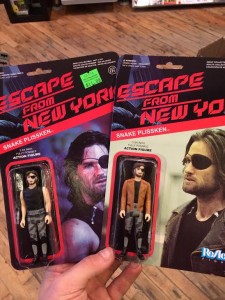 (everyone needs a Snake Plissken action figure…I'm serious!)
WHERE WE'RE GOING WE DON'T NEED ROADS!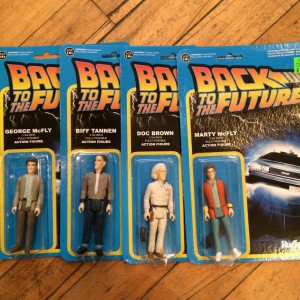 (McFly! HELLO! MCFLY!)
BROWNCOATS FOREVER!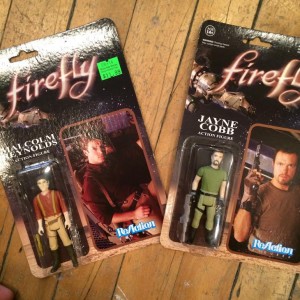 (You can't take the sky from them!)
Now here's some comics worthy of your attention this week!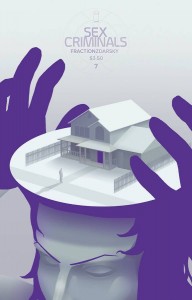 (Winner of tons of awards…and all of our hearts!)
SEX CRIMINALS #7
IMAGE COMICS
(W) Matt Fraction (A/CA) Chip Zdarsky
Jon breaks into Kegelface's house and oh my golly what on EARTH do you think he finds there. Not only are our beloved Sex Criminals not alone…they're not unwatched, either. And Suzie learns once and for all the fate of her precious library.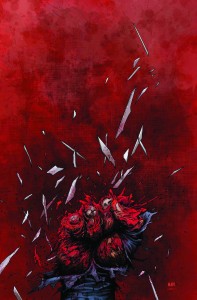 (Still waiting for Wolvie to die)
WOLVERINE #11
MARVEL COMICS
(W) Paul Cornell (A) Pete Woods (CA) Steve McNiven
ONE MONTH TO DIE!
•  With the fates of two human beings placed in her hands, Pinch is faced with a decision that may haunt her for the rest of her life.
•  That is, unless Wolverine and his S.H.I.E.L.D. cavalry can reach her in time.
•  Classic Sabretooth, still finds time to mess with Logan, even while he's busy trying to remake the world in his image.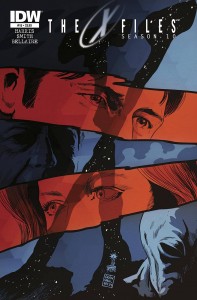 (This has been the story arc to be reading!)
X-FILES SEASON 10 #15
IDW PUBLISHING
(W) Joe Harris (A) Matthew Dow Smith (CA) Francesco Francavilla
Pilgrims, Part 5 of 5: Flying saucers, the Cigarette Smoking Man, the New Syndicate… this mind-blowing conclusion sets the agenda for the rest of Season 10. Don't miss the series that Geeked Out Nation says holds "nearly as much quality and charm as its small screen predecessor ever did."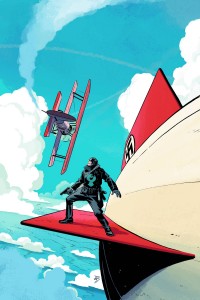 (That description says it all!)
LOBSTER JOHNSON GET LOBSTER #5 (OF 5)
DARK HORSE COMICS
(W) John Arcudi, Mike Mignola (A/CA) Tonci Zonjic
The Lobster engages in a firefight with a madman in a biplane on top of a zeppelin!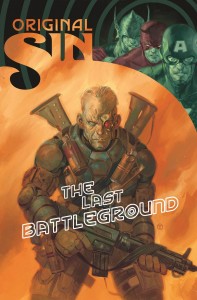 (2nd to last issue…this is where $&*T is gonna get real!)
ORIGINAL SIN #7 (OF 8)
MARVEL COMICS
(W) Jason Aaron (A) Mike Deodato (CA) Julian Totino Tedesco
The LAST BATTLEGROUND!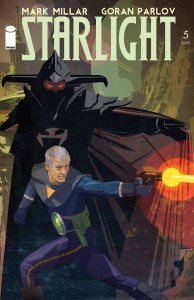 (Still not reading the best Mark Millar comic in years?! Why not?!)
STARLIGHT #5
IMAGE COMICS
(W) Mark Millar (A) Goran Parlov (CA) Tommy Lee Edwards
STORY: MARK MILLAR
ART:  GORAN PARLOV
COVER: TOMMY LEE EDWARDS
VARIANT COVER: ROB LIEFELD
Duke and Space-Boy are hiding out in the jungles of Tantalus with the rebels, under the command of Tilda Starr, the former head of the Queen's Imperial Guard. Their aim: to retake the capital and free the people from the Brotean invaders! But their numbers are tiny, their hope is running low, and new secrets are coming out about the tragedies of Space-Boy's past.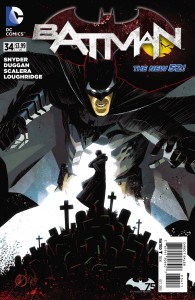 (After a year in the past Snyder's Batman is back in the present!)
BATMAN #34
DC COMICS
(W) Scott Snyder (A/CA) Matteo Scalera
ZERO YEAR is over, and the events of BATMAN: ETERNAL have put Gotham City in a tailspin, but Batman is focused on finding a killer who has haunted his hometown in secret for years. This special issue features art by Matteo Scalera (DEADPOOL, Black Science) and sets the stage for the next major Batman story in the fall.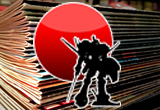 COMICS AND MAGAZINES
Abe Sapien #15  




Adventures Of Superman #14 2nd Ptg 




All New X-Men #30 




Amazing Spider-Man #5




Amazing X-Men #10 




Archer & Armstrong #23




Archie Funhouse Digest #7




Armor Hunters #3 (OF 4)




Astro City #14 




Avengers Undercover #8




Avengers World #11 




Batgirl #34 




Batman #34




Batman Eternal #19 




Birds Of Prey #34  




Blackout #4 (OF 4) 




Captain America #23  




Captain Marvel #6 




Cavewoman Fallen One Shot 




Clive Barker Next Testament #12 (OF 12)




Coffin Hill #10




Constantine #17 




Creepy Comics #17




Crossed Badlands #59 




Dark Ages #1 (OF 4)




Dead At 17 Blasphemy Throne #1 




Deadpool #33




Deadpool Draculas Gauntlet #6 (OF 7) 




Death Vigil #2 (OF 8)   




Dream Merchant #4 (OF 6) 




Fantastic Four #8




FBP Federal Bureau Of Physics #13 




Ghost #7    




Ghosted #12 




God Is Dead #18




God Is Dead Book Of Acts Omega




Godzilla Cataclysm #1 (OF 5)  




Grayson #1 2nd Ptg  




Green Lantern Corps #34 




Harley Quinn #4 2nd Ptg                                  




Harley Quinn #9




Hexed #1       




Hobby Japan Jul 2014




Hulk #5    




Inhuman #3




Injustice Gods Among Us Year Two #9  




Judge Dredd Anderson PSI Division #1  




Justice League United #4 




Kevin Keller #14




Lady Zorro #2 (OF 4)




Legenderry A Steampunk Adv #6 (OF 7)




Lobster Johnson Get Lobster #5 (OF 5) 




Mad Magazine #529      




Maxx Maxximized #10 




My Little Pony Friendship Is Magic #22




New 52 Futures End #15




New Suicide Squad #2  




Nightcrawler #5   




Nova Special #1




Original Sin #7 (OF 8)




Princess Ugg #3 




Red City #3  




Red Sonja #11 




Rise O/T Magi #3




Sex Criminals #7




Sheena #3  




Shutter #5




Smallville Season 11 Chaos #1 (OF 4)




Sonic The Hedgehog #263 




Spider-Man 2099 #2 




Spongebob Comics #35   




Star Wars #20 




Starlight #5 




Superboy #34      




Superman Wonder Woman #11




Terminator Salvation Final Battle #8 (OF 12)




The Devilers #2 (OF 7)




Thief Of Thieves #23




Thomas Alsop #3 (OF 8) 




Thunderbolts #29  




TMNT New Animated Adventures #14




TMNT Ongoing #37




Transformers Primacy #1           




Ultimate FF #6                




United States Of Murder Inc #4 




Unity #10




Walking Dead #130




Where Is Jake Ellis #4 (OF 5)  




Wolverine #11    




Wolverine And X-Men #7 




Worlds Finest #26 


 

X #16




X-Files Season 10 #15      




X-Force #8




X-Men #18      




Zero #10 



TRADE PAPERBACKS, GRAPHIC NOVELS, HARDCOVERS AND MANGA

Batman Earth One Tp   




Bounty Hunter Code Revelations Of Boba Fett Hc




Captain America Prem Hc Vol 04 Iron Nail




Dave Gibbons Watchmen Artifact Ed Hc 




Deadpool By Daniel Way Complete Coll Tp Vol 04 




Flash Tp Vol 03 Gorilla Warfare 




Green Lantern Wrath Of The First Lantern Tp 




He Man And The Masters Of The Universe Tp Vol 03




Hip Hop Family Tree Gn Vol 01 (New Ptg)




Hip Hop Family Tree Gn Vol 02




Invisibles Hc Book 02 Deluxe Edition




Megalex Hc




Preacher Tp Book 05 




Samurai Executioner Omnibus Tp Vol 02




Scott Pilgrim Color Hc Vol 05 (OF 6)




Star Wars Legacy II Tp Vol 03 Wanted Ania Solo 



TOYS
DC Comics New 52 Starfire Af 




Hello Kitty Chogokin Af 




View Askew Minimates Mooby & Buddy Christ 2-Pk 




X-Men Legends 6in Af






ODDS AND ENDS
DC Superhero Chess Fig Coll Mag #63 Zod 




DC Superhero Chess Fig Coll Mag #64 Brainiac




Marvel Chess Fig Coll Mag #12 Lizard




Star Trek Starships Fig Coll Mag #21




Star Trek Starships Fig Coll Mag #22


SW Tie Fighter Bottle Opener 

AND THEN THERE'S THIS FOR GOOD MEASURE (and because I can)