While the internet is all a buzz with announcements coming from Sand Diego faster than you can refresh your Twitter feed we're over here slowing things down a tad to show ya what's coming out this week!

Not everyone get's to go to SDCC…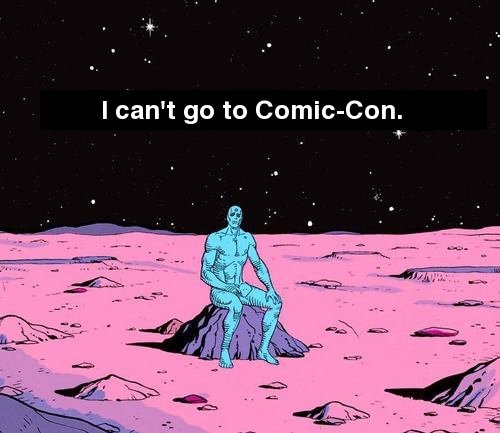 The movie based on Joe Hill's novel Horns gets an awesome trailer yesterday at Comic Con tho!
Speaking of movies and Comic Con tho…did you see how badass Gal Gadot looks as Wonder Woman?! Seriously when do we get the WW movie?!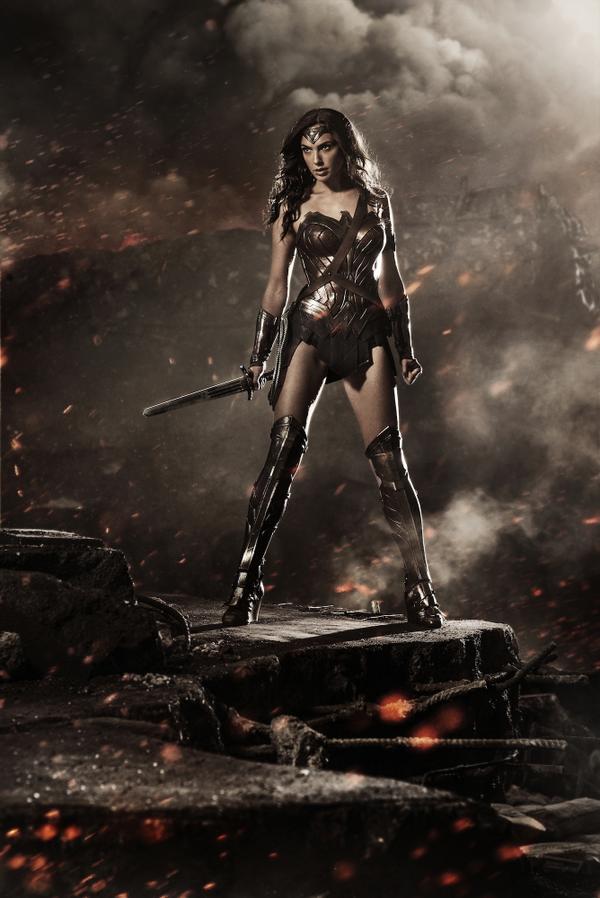 (yea the innernete haters are gonna hate…oh well…this is way better than I thought she'd look!)
Now onto some comics you should be looking out for this week!!!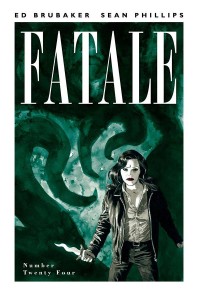 (The FINALE FATALE!)
FATALE #24 –
IMAGE COMICS
(W) Ed Brubaker (A/CA) Sean Phillips
IT ALL ENDS HERE!
The final extra-length issue of FATALE! There's so much story that we needed a lot more room. Will Josephine's final secrets be revealed? Will there be much tragedy? Will Brubaker and Phillips fans love all the crazy extras jammed into this special final issue? Yes, yes, and yes.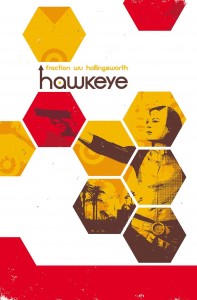 (Well well well…Hawkeye is back!)
HAWKEYE #19 –
(W) Matt Fraction (A/CA) David Aja
• Kate gets to the bottom of the greatest mystery in the entire Marvel Universe right this very hot second: just who the H is that guy in the trench coat that seems to live in her cat food aisle? The answer may surprise you.
•  Or maybe not, maybe you're super-good at this kind of thing.
•  Anyway a simple investigation dovetails into Kate's desperate race to stay one step ahead of the woman that's sworn to kill her: Madame Masque and what started off as a zany summer vacation gets a little bloody. Buckle up, buttercups.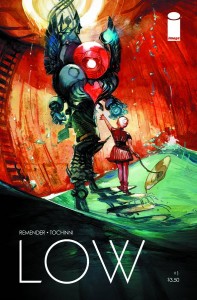 (HOLY HECK YES! REMENDER AND TOCCHINI!)
LOW #1 –
IMAGE COMICS
(W) Rick Remender (A/CA) Greg Tocchini
In the far distant future, the sun's premature expansion has irradiated Earth, sending humanity to the lowest depths of the seas, hidden within radiation-shielded cities, while probes scour the universe for inhabitable worlds to relocate to. After tens of thousands of years, a single probe returns, crashing on Earth's surface, a now-alien place no human has seen for many millennia.
Frequent collaborators RICK REMENDER (BLACK SCIENCE, Uncanny Avengers) and GREG TOCCHINI (Last Days of American Crime, Uncanny X-Force) dive into an aquatic sci-fi/fantasy tale following two teams from the last remaining cities undersea as they race to the most unexpected alien world of all-the surface of Earth.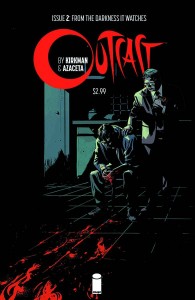 (The first issue of this series really surprised me with how good it really was!)
OUTCAST #2 –
IMAGE COMICS
(W) Robert Kirkman (A) Paul Azaceta, Elizabeth Breitweiser (CA) Paul Azaceta
"IT WATCHES FROM THE DARKNESS"
In the second issue of KIRKMAN & AZACETA's horror epic, Kyle Barnes is still reeling from the revelations about demonic possession last issue and what they may mean about the time his mother was possessed.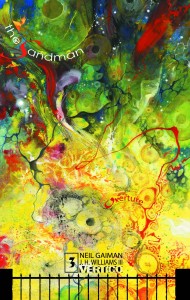 (The most delayed book not called Hawkeye!)
SANDMAN OVERTURE #3 (OF 6) –
DC COMICS
(W) Neil Gaiman (A/CA) J. H. Williams
The armies of the night are gathering. The universe is beginning its final dance. Morpheus, far from home, walks the path of madness, accompanied only by himself.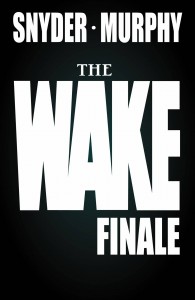 (once again HOLY HECK YES!)
WAKE #10 (OF 10) –
DC COMICS
(W) Scott Snyder (A) Sean Murphy (CA) Andrew Robinson
The series Buzzfeed called "the best horror comic of the year" and Comics Alliance rated "most unpredictable" and "uncanny and uncategorizable" comes to a shocking conclusion. Will Leeward uncover a history buried thousands of leagues beneath the sea – or will the waves come crashing down on what little land is left?
COMICS AND MAGAZINES
100th Anniversary Special #1 GotG




Adventures Of Superman #15  




All New Ghost Rider #3 2nd Ptg




All New Ghost Rider #5 




Amazing Figure Modeler #57 




Aquaman Annual #2 




Archie Comics Digest #253




Armor Hunters Harbinger #1 (OF 3 )




Avengers #33




Avengers World #10




Baltimore Witch Of Harju #1 (OF 3 ) 




Batman Eternal #17




Black Science #7




Bodies #1 (OF 8 )




Caliban #5 




Captain Midnight #13   




Cartoon Network Super Secret Crisis War #2 (OF 6 )    




Chew Warrior Chicken Poyo #1 




Clive Barkers Nightbreed #3




Cowl #3




Crossed Badlands #58




Cyclops #3 




Danger Girl Mayday #3 (OF 4)




Day Men #4 




DC Comics Presents Batman Adventures #1




Dead Letters #4




Deadpool Draculas Gauntlet #4 (OF 7)  




Deep Gravity #1 (OF 4) 




Detective Comics Annual #3                               




Doc Savage #8




Doctor Who Magazine #475




Drumhellar #7




East Of West #14    




Emily & The Strangers Breaking Record #2 




Evil Empire #3




Fatale #24




Figment #2 (OF 5) 2nd Ptg




Fuse #6 




George RR Martin In The House O/T Worm #1




God Is Dead #17




Guardians Of Galaxy #17




Hack Slash Son Of Samhain #1 2nd Ptg 




Harley Quinn #1 5th Ptg 




Harley Quinn #8




Hawkeye #19




Hobby Japan Jun 2014




Iron Man Special #1 




Iron Patriot #5 




Justice League #32




King Conan Conqueror #6 (OF 6)




Low #1




Manhattan Projects #22 




Massive #25




Mercenary Sea #6




Mice Templar Iv Legend #12




Mind MGMT #24  




New 52 Futures End #13




New Avengers #21                                         




Original Sin #3.3 




Outcast By Kirkman & Azaceta #2




Prophet #45      




Red Lanterns Annual #1  




Red Sonja #0 




Regular Show #13




Samurai Jack #10 




Sandman Overture #3 (OF 6)




Secret Avengers #6




Shadow Over Innsmouth One Shot 




Simpsons Illustrated #12    




Sinestro #4 




Smallville Season 11 Special #5




Sovereign #5 




Star Wars Rebel Heist #4 (OF 4)




Tarot Witch Of The Black Rose #87




Ten Grand #10 




Transformers Robots In Disguise #31




Ultimate FF #5




Uncanny Avengers #22 




Uncanny X-Men #24




V-Wars #4




Veil #4 (OF 5)




Vertigo Quarterly #1 Magenta




Wake #10 (OF 10)




Witchblade #177 




X-Men #17 




X-O Manowar #27 



TRADE PAPERBACKS, GRAPHIC NOVELS, HARDCOVERS AND MANGA

Batman Dark Knight Hc Vol 04 Clay 




Batman Dark Knight Tp Vol 03 Mad  




Batman Lil Gotham Tp Vol 02 




Batwing Tp Vol 04 Welcome To The Family




Doom Patrol Omnibus Hc




KoDT Bundle Of Trouble Tp Vol 44




Lazarus Tp Vol 02 Lift




Letter 44 Tp Vol 01 Escape Velocity  




Mighty Avengers Tp Vol 02 Family Bonding 




Neil Gaiman Graveyard Book Hc Gn Vol 01 




Runaways Complete Collection Tp Vol 01 




SF25 Art Of Street Fighter Sc




Sheltered Tp Vol 02 




Snowpiercer Gn 




Superior Foes Spider-Man Tp Vol 02 Crime Century 




Wraith Welcome To Christmasland Hc




X-Men Magneto Testament Tp New Ptg 



TOYS
Dc Comics New 52 Powergirl & Huntress Af 2 Pack




Injustice Batman Vs Joker 2 Pack Af




Jay & Silent Bob Minimates Ser 1 Box Set 




MMPR Yellow Ranger S.H.Figuarts Af




Pacific Rim Knifehead 18in Af 




Power Rangers Legacy Dragon Dagger




Power Rangers Legacy Dragonzord




Sailor Moon S.H.Figuarts Af 




Sin City Select Px Hartigan Af




Sin City Select Px Marv Af




Sin City Select Px Marv Af




Sin City Select Px Nancy Af




ODDS AND ENDS
Adventure Time Finn & Jake Journal




Arrow 2015 Wall Calendar




Capt America Winter Soldier 19 Month 2015 Wall Calendar 




DC Batman Auto Fig Mag #36 Detective Comics #667




DC Comics Batgirl Artfx+ Statue New 52 Ver




DC Superhero Chess Fig Coll Mag #55 Doomsday




DC Superhero Chess Fig Coll Mag #60 Reverse Flash




Game Of Thrones 2015 Wall Calendar




Hikari Tmnt Raphael Metallic Limited Ed Sofubi Fig  




Marvel Chess Fig Coll Mag #10 Luke Cage




Vaders Little Princess 2015 Wall Calendar