Yet another week jammed full of comics news! Thor is going to be a woman. The Falcon is going to be the new Captain America! Joe Quesada was on Colbert!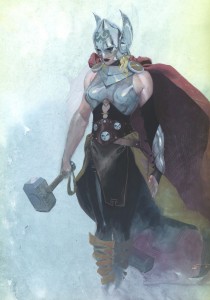 Thor will be going through some changes soon! Jason Aaron EXPLAINS IT HERE

The Falcon, aka Sam Wilson, will soon be taking up the shield and becoming the new Captain America! Rick Remender EXPLAINS IT ALL HERE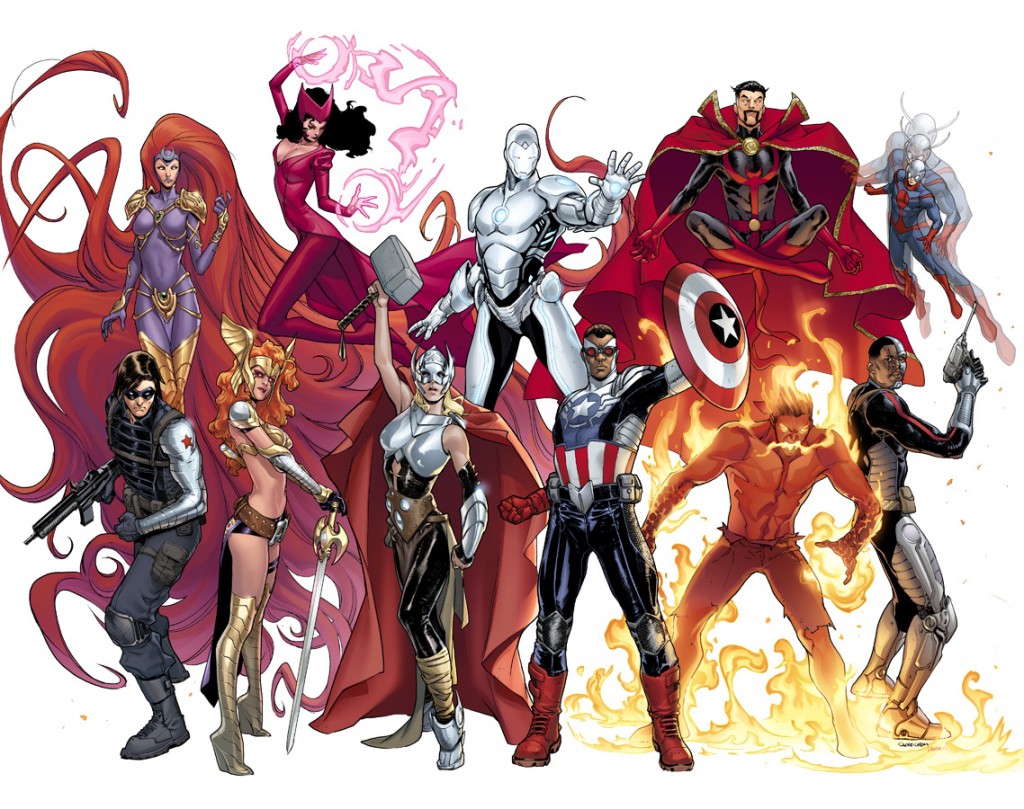 That's quite the Avengers' line-up! Read more HERE!

Tomorrow in Willow Grove starting at Noon take part in a Magic 2015 Sealed Deck Tournament! Details here!
 This movie about that anti-comics jerkface Fredrick Wertham looks pretty sweet!

Speaking of movies don't forget to join us for the Guardians of the Galaxy screening that we'll be hosting!

Oh yea and look! It's Ultron!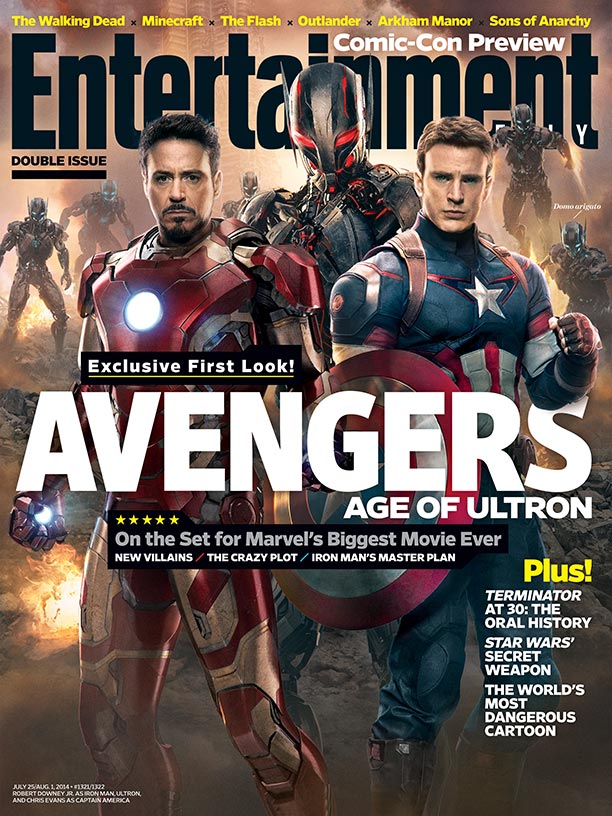 Ok, now onto some comics you should be on the lookout for this week!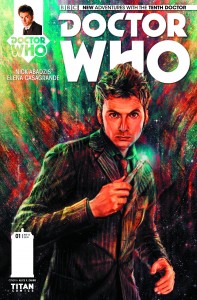 Doctor Who Who 10th #1 –
The tenth Doctor is back, in an all-new ongoing series! New companion, new foes, unforgettable new horizons! Allons-y! The Eisner Award-winning Nick Abadzis and fan favorite Elena Casagrande take control of the TARDIS for the first five-issue arc with the tenth Doctor, portrayed by David Tennant! Gabriella Gonzalez is stuck in a dead-end job in her family's New York laundrette, dreaming of college and bigger, better, and brighter things. So when a strange man with an even stranger big blue box barges into her life on the eve of the Day of the Dead celebrations, talking about an infestation of psychic aliens, she seizes her chance for adventure with both hands. After Donna's tragic exit, the Doctor thought he was done with companions. But Gabby Gonzalez is going to prove him wrong – if she survives the night!
(W) Nick Abadzis (A) Elena Casagrande (CA) Alice X Zhang

Doctor Who 11th #1 –
The eleventh Doctor returns in an all-new ongoing series, with a time-twisting leap into the unknown! Geronimo! Alice Obiefune has just lost her mother when the Doctor explodes into her life. But what does a grieving young woman have to do with the career of a 70s musician, an amnesiac alien time traveler, and a terrifying cosmic threat? In the wake of the second Big Bang, discover what the Doctor gets up to when Amy and Rory aren't around! Plus, every issue includes a 'Titans' strip and a brand-new humor strip.
(W) Al Ewing, Rob Williams (A) Simon Fraser (CA) Alice X Zhang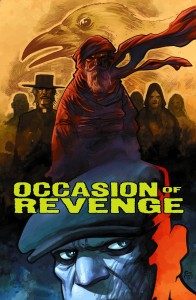 (I dunno what that Dr Who's all about but I know I love me some Goon!)
Goon Occasion of Revenge #1 (of 4) –
In Eric Powell's biggest story since 2008, what's left of the Zombie Priest's race of witches comes after the Goon, forcing him to face his nightmares or lose his town!  The Goon returns for a monthly run!  'After all these years, The Goon still manages to be a title for the true comic lover that doesn't mind a bit of the surreal and peculiar in their reading.'-Complex  (W/A/CA) Eric Powell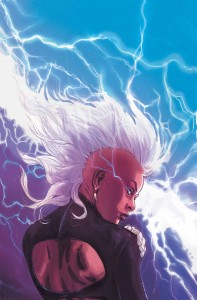 (Storm! Storm's got her own book!)
Storm #1 –
Thief. Goddess. Headmistress. Queen. The X-Man called STORM has always defied a single title. And her desire to better the world has never been limited to only her own kind. On a mission to foster goodwill and safeguard the mutant race's continued existence in her own way, Storm will travel the globe, confronting man and mutant, god and monster and everything inbetween. She will overthrow tyrants, quell tsunamis and strive to see her dream for the world realized. She is STORM, a hero like no other….and the skies will tremble at the sight of their namesake. (W) Greg Pak (A/CA) Victor Ibanez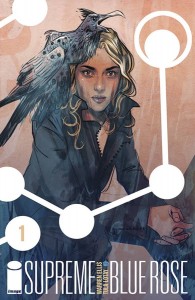 (And just like that Warren Ellis has yet another comic on the shelf!)
Supreme Blue Rose #1 –
You are not dreaming. We are trying to communicate with you. Local reality has been reinstalled. Things have gone wrong. The revision has corrupted. Finding Ethan Crane is your supreme priority. We are speaking to you from the ultimate bunker within the structure of multiversal time. Do not trust Darius Dax. We are all going to die. SUPREME: BLUE ROSE. Re-introducing the central Image Comics character, with WARREN ELLIS and TULA LOTAY. (W) Warren Ellis (A/CA) Tula Lotay
(Get ready for some insanity!)
Transformers vs GI Joe #1 –
SPACE WAR I! Earth makes contact with an alien race-and G.I. JOE is on the front lines of first contact! But when the TRANSFORMERS arrive-their version of 'peace' does not match our own! (W) Tom Scioli, John Barber (A/CA) Tom Scioli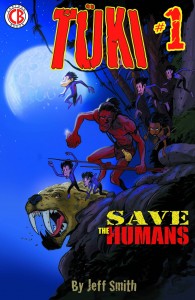 (NEW JEFF SMITH! NEW JEFF SMITH! NEW JEFF SMITH!)
Tuki Save The Humans #1 –
Jeff Smith returns to humor and adventure with the first issue of Tuki, a new series about a stone age wanderer who just wants to be left alone as he attempts to escape the the dangers of the ancient savannas, and be the first human being to leave Africa. Nearly two million years ago, a great ice age gripped the earth, trapping all moisture in the polar ice caps, causing drought and upheaval in the rest of the world. Vast tropical jungles gave way to dusty grasslands, and all living creatures struggled to survive, including the many species of hominids. To avoid extinction, something had to be done. This is the story of Tuki, the first human to leave Africa. (W/A) Jeff Smith (CA) Tom Gaadt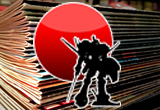 COMICS AND MAGAZINES
100th Anniv Special #1




Afterlife With Archie #6 




All New Doop #4 (OF 5)




All New Invaders #8  




All Star Western #33  




Alter Ego #127




Amazing Spider-Man #4




Aquaman #33




Archer & Armstrong #22 




Armor Hunters Bloodshot #1 (OF 3) 




Axe Cop American Choppers #3  




Back Issue #74




Bart Simpson Comics #91




Batman #33 




Batman 66 #13     




Batman And Robin #33 




Batman Beyond Universe #12 




Batman Eternal #16          




Betty & Veronica Jumbo Comics Digest #225  




Bleeding Cool Magazine #11




Bravest Warriors #22 




BtVS Season 10 #5




Catwoman #33




Comic Book Creator #5 




Conan The Avenger #4    




Daredevil #6 




Dead Boy Detectives #7 




Deadpool #32




Deadpool Draculas Gauntlet #3 (OF 7)




Deadpool Vs X-Force #2 (OF 4)   




Dejah Of Mars #3 (OF 4)




Doctor Who 10th #1 




Doctor Who 11th #1 




Elfquest Final Quest #4    




Empty Man #1 (OF 6) 2nd Ptg




Figment #1 (OF 5) 2nd Ptg




Flash #33     




Godzilla Rulers Of The Earth #14




Goon Occasion Of Revenge #1 (OF 4)   




Groo Vs Conan #1 (OF 4)




He Man And The Masters Of The Universe #15 




Hulk #3 2nd Ptg




Hulk #4 2nd Ptg




Injustice Gods Among Us Year Two #8




Justice League Dark #33         




Kill Shakespeare Mask Of Night #2 (OF 4)   




Lenore Volume II #10 




Letter 44 #8 




Life With Archie Comic #37




Loki Agent Of Asgard #1 3rd Ptg




Loki Agent Of Asgard #2 3rd Ptg




Marvel Universe Ultimate Spider-Man #28




Mass Effect Foundation #13 




Midas Flesh #8 (OF 8) 




Mighty Avengers #12 




My Little Pony Friends Forever #7  




New 52 Futures End #12 




Original Sin #5.2  




Original Sins #4 (OF 5) 




Peanuts Vol 2 #20 




Popeye Classics Ongoing #24  




Previews #311 August 2014 


     

Marvel Previews August 2014 Extras




Ragnarok #1 




Red Lanterns #33




Revival #22




Saga #21




Savage Dragon #196 




Secret Origins #4  




Sherlock Holmes Moriarty Lives #5 (OF 5)




Solar Man O/T Atom #4 




Star Spangled War Stories Gi Zombie #1  




Star Trek City O/T Edge Of Forever #2 (OF 5)




Star Wars Legacy II #17




Steed & Mrs Peel Needed #1  




Storm #1




Super Secret Crisis War Johnny Bravo #1 




Superannuated Man #2 (OF 6)




Superman #33  




Supreme Blue Rose #1 




TMNT New Animated Adventures #13




TMNT Turtles In Time #2 (OF 4) 




Tomb Raider #6 




Transformers Vs Gi Joe #1




Transformers Windblade #4 (OF 4)




Trees #3 




Trinity Of Sin Pandora #13




Tuki Save The Humans #1




Twilight Zone #7   




Undertow #6




Unwritten Vol 2 Apocalypse #7




Velvet #6 




Wild Blue Yonder #5 (OF 6) 




Wolverine And X-Men #6 




Wonder Woman #33 




X-Files Season 10 #14 




Zero #9




Zombie Tramp Ongoing #1 
TRADE PAPERBACKS, GRAPHIC NOVELS, HARDCOVERS AND MANGA

Avengers Prem Hc Vol 05 Adapt Or Die 




Batman Black And White Hc Vol 04 




Captain America Tp Vol 02 Castaway Dimension Z Book 2




Deadpool Tp Vol 05 Wedding Of Deadpool 




Diary Of A Girl Next Door Betty Hc




Disney Kingdoms Seekers Of Weird Hc 




Fun With Kirk & Spock Hc 




Gantz Tp Vol 32




George Romeros Empire Of Dead Tp Act One




Goodnight Darth Vader Hc 




GotG By Abnett And Lanning Complete Coll Tp Vol 01    




Henry And Glenn Forever And Ever Tp 




Loeg III Century Hc Complete Ed 




Mike Mignola Hellboy Artist Ed 




Murder Me Dead Tp




Overstreet Comic Bk Pg Sc Vol 44 Batman Cvr 




Sakai Project Hc 30 Years Usagi Yojimbo




Sex Tp Vol 02 Supercool




Star Wars Lucas Draft Hc




Star Wars Lucas Draft Tp




Street Angel Hc




Superman Action Comics Tp Vol 03 At The End Of Day




Swamp Thing By Brian K Vaughan Tp Vol 02




Thunderbolts Tp Vol 04 No Mercy  




TMNT Heroes Collection Hc 




TMNT Utrom Empire Tp   




Umineko When They Cry Gn Ep 4 #1 Alliance O/T Gold  




Unwritten Tp Vol 09 The Unwritten Fables




Walking Dead Tp Vol 21 All Out War Pt 2




War Of Kings Tp New Ptg 




Wolverine Origin II Hc  




Wolverine Tp Book 01 Three Months To Die  
TOYS
Evil Dead 2 Hero Ash 8in Retro Af




MSG Gundam Assault Kingdom 5 Trad Fig 10pc Assttls X




Transformers Mini Fig 16pc Bmb Ds Ser 02



ODDS AND ENDS
DC Batman Auto Fig Mag #35 Batman & Robin Vol 2 #5




DC Superhero Chess Fig Coll Mag #59 Zatanna




Marvel Chess Fig Coll Mag #9 Venom Black Pawn