It's the end of yet another week. In Old City that means First Friday's tonight and in Willow Grove I think that still means it's FNM (tho I have no idea what goes on out there anymore). Here's the list of what'll be out this week…
the new and improved fully visual version of what'll be out this week will be updated on Monday over here
HERE'S SOME STUFF THAT SHOWED UP IN THE LAST FEW DAYS!
NEW FUNKO POPS!
Marty McFly and the Delorean!
Some Autobots!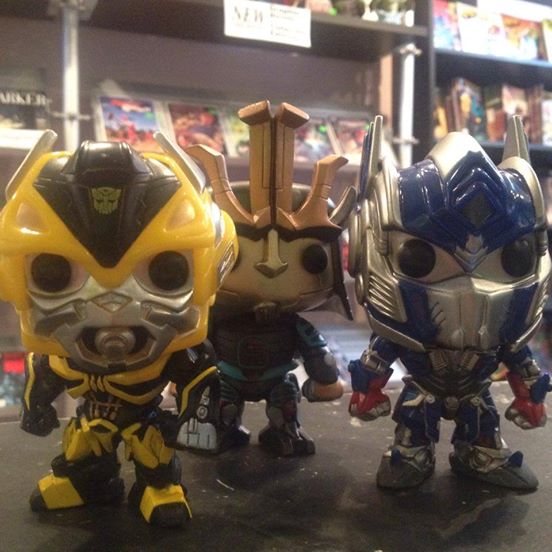 The Thundercats!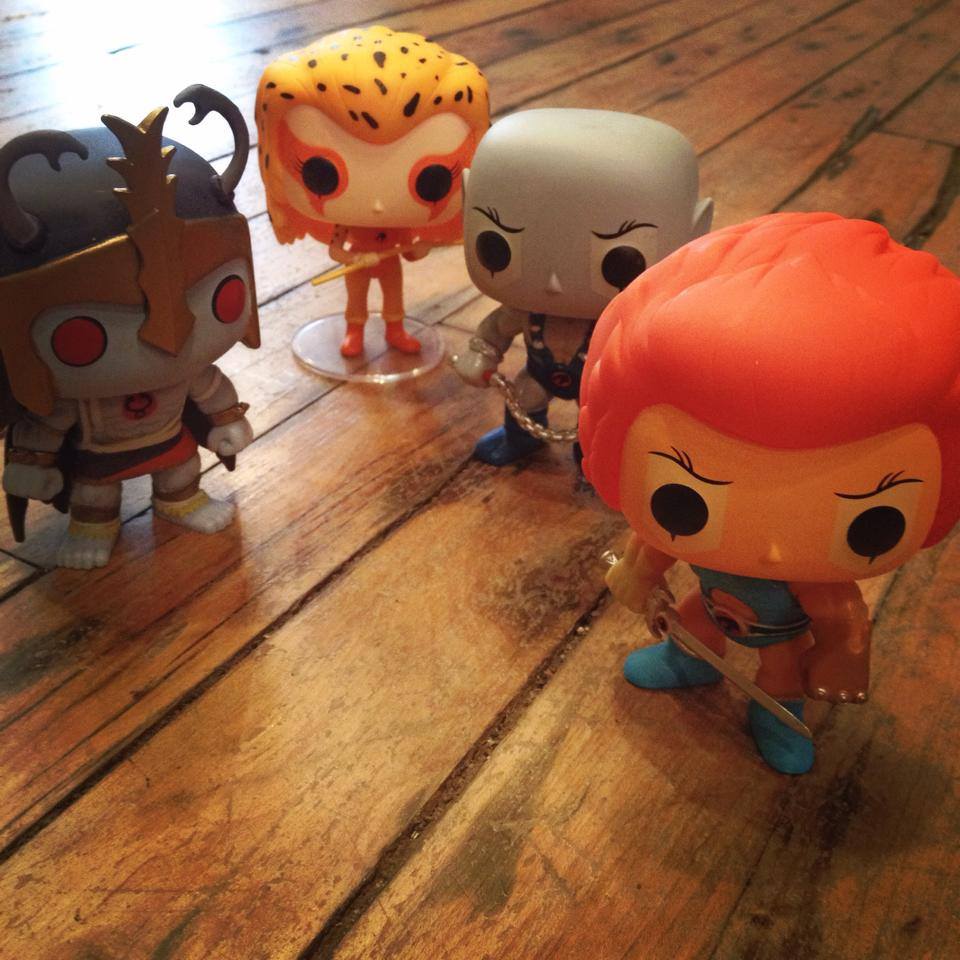 HOLY PHANATIC!!!
He'll make a perfect Father's Day gift!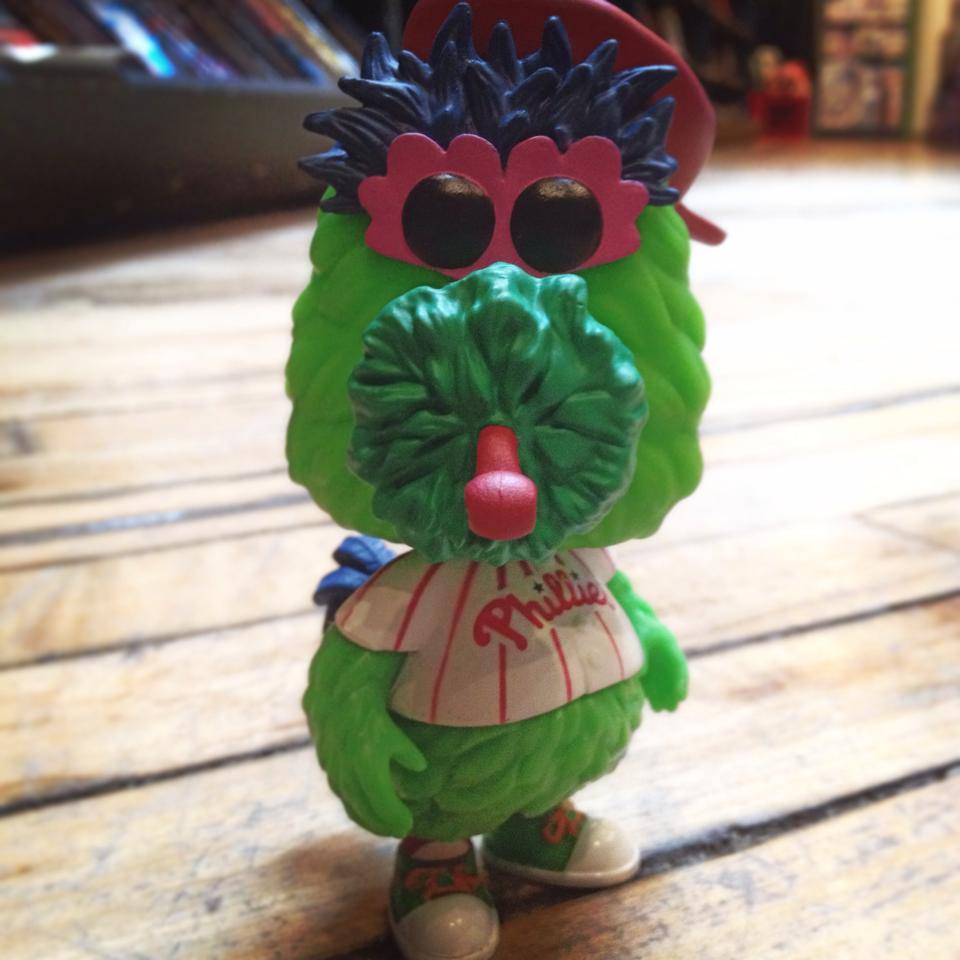 NEW HOT TOYS!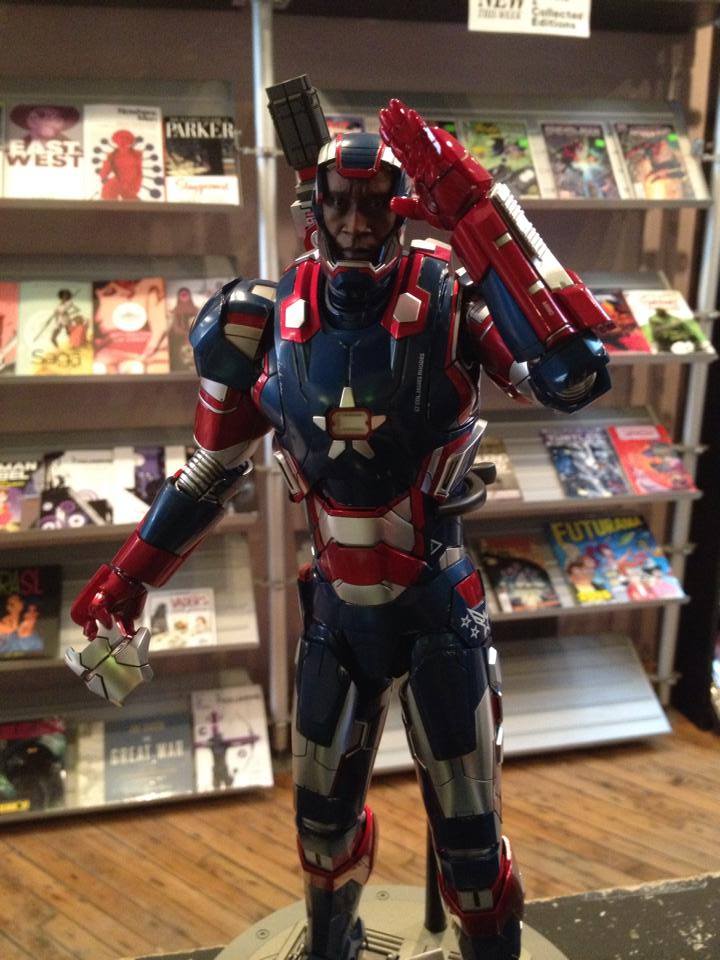 The Iron Man 3 version of the Iron Patriot is ridiculously awesome and made of metal! And holy crap does that look just like Don Cheadle!!!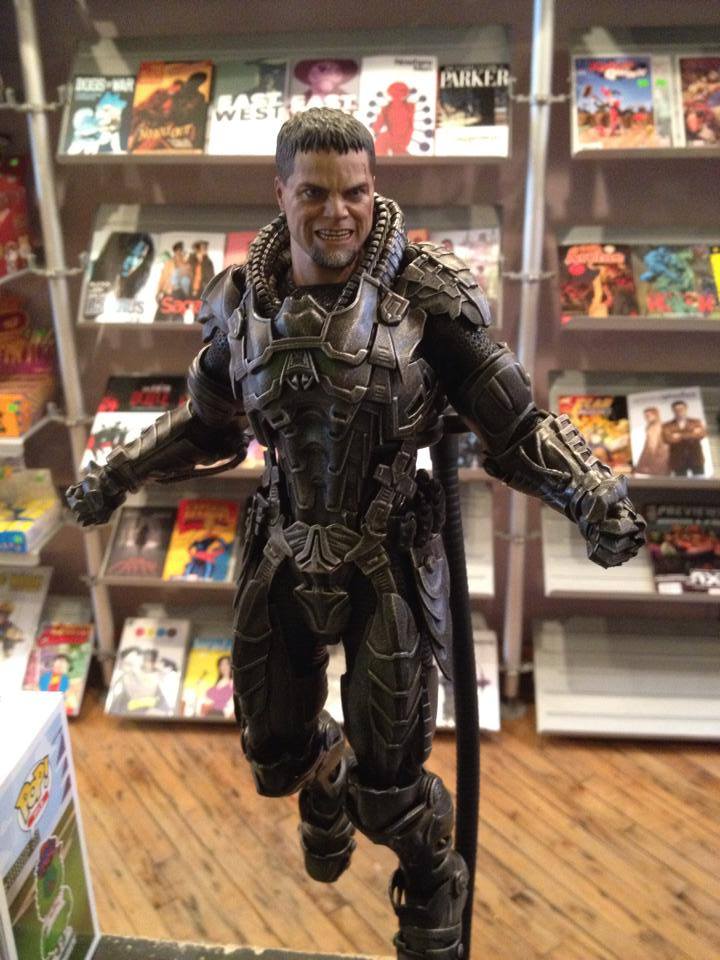 The Man of Steel General Zod figure in insane too! It's def. the angriest of the Hot Toys yet! Not to mention that's totally just a mini Michael Shannon!
AND NOW SOME COMICS YOU SHOULD PAY ATTENTION TO THIS WEEK!
Here Are Some New Number Ones!
Wildfire #1 – Is genetically modified food an end to world hunger or a first class ticket to the apocalypse? Dan Miller is a plant biologist working with a small team perfecting an accelerated plant growth process. When things go wrong, Los Angeles pays the price in a disaster story unlike any before.  (W) Matt Hawkins (A/CA) Linda Sejic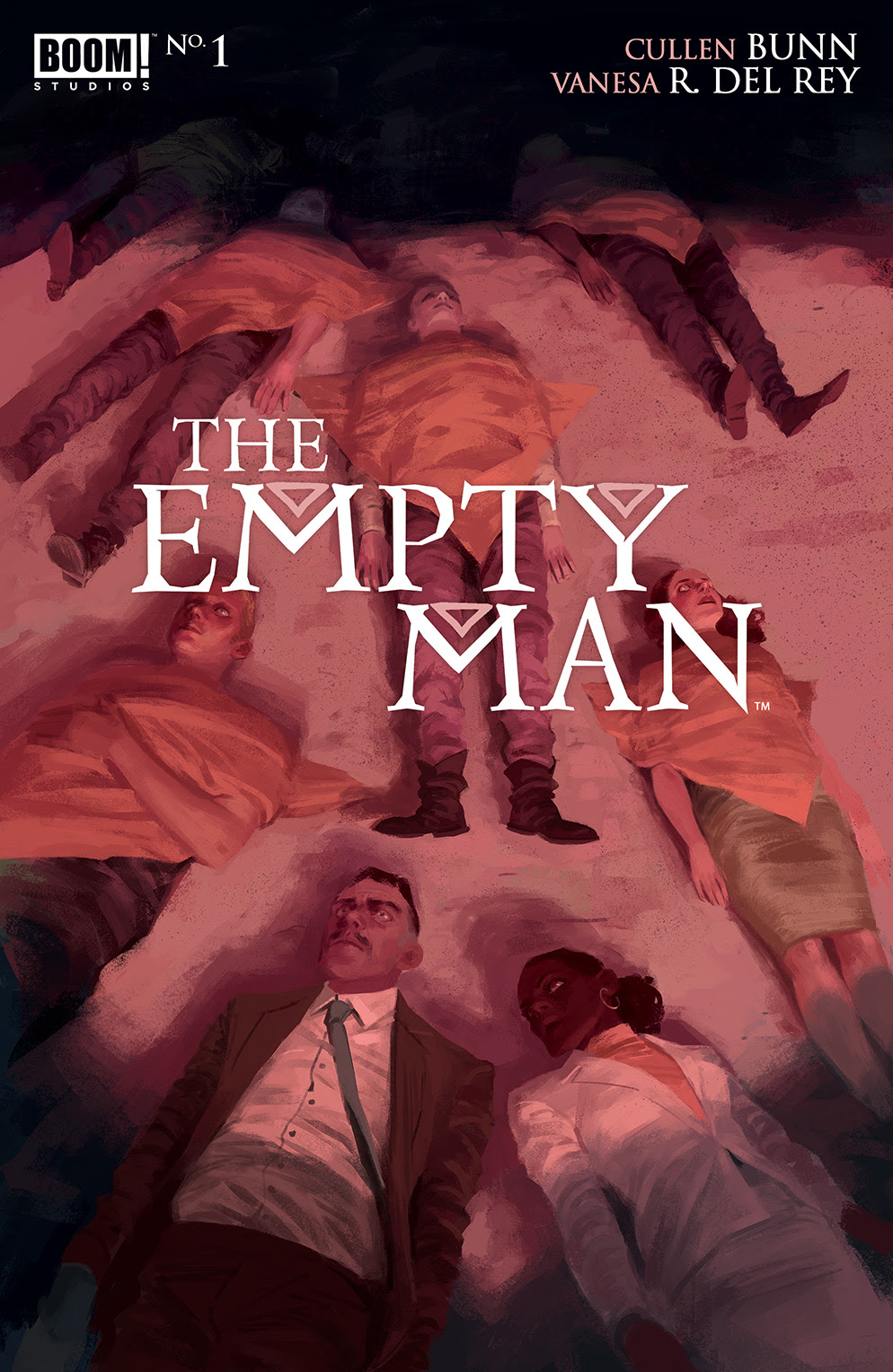 The Empty Man #1 – There's nothing scarier than horror that hits home-a tale of terror only one or two steps removed from our reality. THE EMPTY MAN is a dystopic version of the world we know, where a terrifying disease has taken on almost deific connotations. Cullen Bunn (THE SIXTH GUN, VENOM) and Vanesa R. Del Rey (HIT) are two of the most exciting talents in the industry, and perfectly in sync on this haunting new crime procedural. It's been one year since the first reported case of the Empty Man disease, and no drug has been able to slow its progress. The cause is unknown, and the symptoms include fits of rage, hideous hallucinations, suicidal dementia, followed by death, or a near lifeless, 'empty' state of catatonia. As murder cults rise nationwide, the FBI and CDC enter a  joint investigation of the Empty Man, hoping to piece together clues to stop the cult and uncover a cure. (W) Cullen Bunn (A/CA) Vanesa Del Rey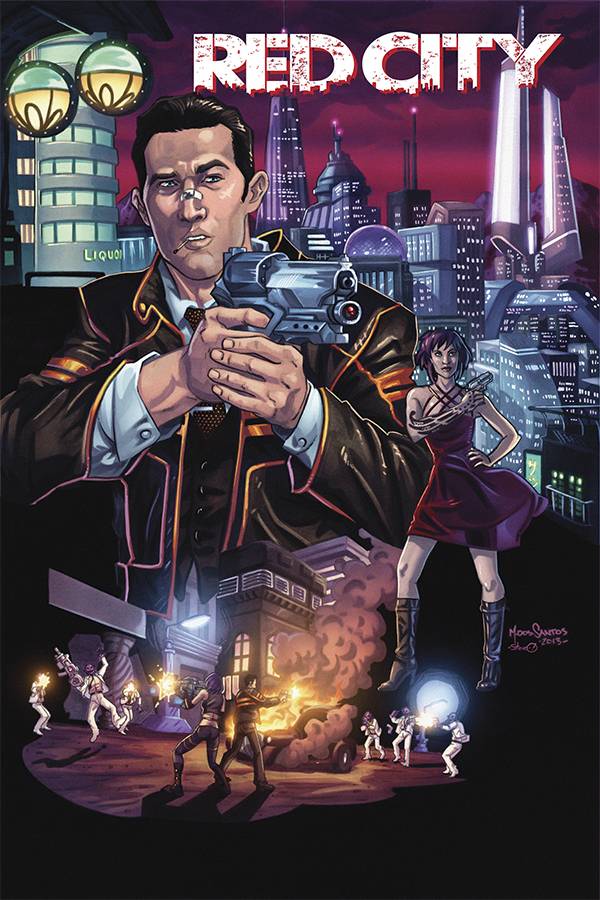 Red City #1 – In the wake of a system-wide civil war, hard-nosed interplanetary investigator Cal Talmage is given a simple mission to find a missing ambassador's daughter in Mars Central, aka Red City. The routine case quickly complicates as Cal finds himself in the midst of rival alien mobs, street vendettas and political conspiracies. He struggles with personal demons as he discovers that another war is brewing, and the lives of an entire race hang in the balance.(W) Daniel Corey (A/CA) Mark Dos Santos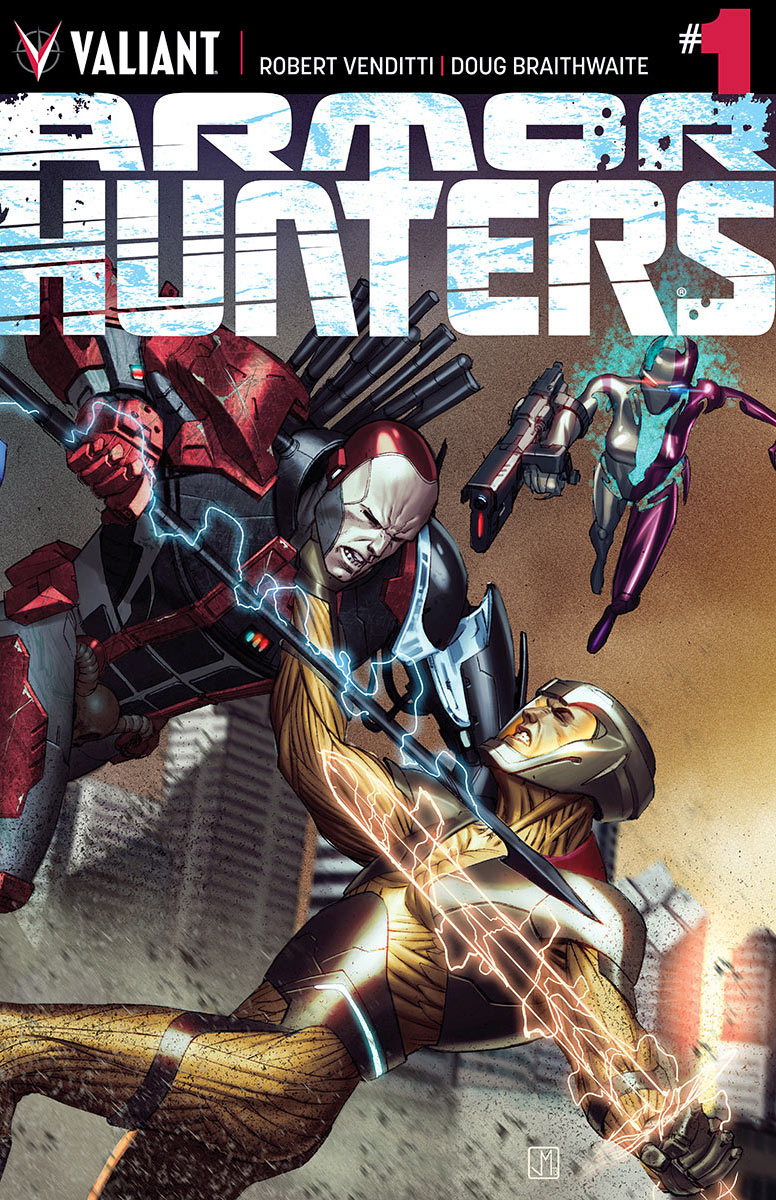 Armor Hunters #1 – This summer, Earth will be the greatest hunt of all when VALIANT FIRST unleashes the first issue of 2014's must-read crossover event – ARMOR HUNTERS – from superstar creators Robert Venditti (Green Lantern, The Flash) and Doug Braithwaite (Unity)!   A relentless and surgical strike team from the farthest reaches of space – sworn to exterminate the X-O Manowar armor and all like it – have found finally their final target. They will hunt. They will trap. They will kill. And they will rid the universe of the X-O Manowar's incalculable destructive power…even if it means taking the Earth with it.  In the tradition of HARBINGER WARS, Valiant's biggest heroes launch into the summer's blockbuster 18-issue crossover event right here in ARMOR HUNTERS #1 – and then take the fight to the world's first full-scale cosmic threat with UNITY #8 and X-O MANOWAR #26 in June, and ARMOR HUNTERS: BLOODSHOT and ARMOR HUNTERS: HARBINGER in July! (W) Robert Venditti (A) Doug Braithwaite (CA) Jorge Molina
Original Sins #1 – EVERYBODY HAS ONE…   art by Rick Geary, Ramon Villalobos and Mike Perkins; writers will be Ryan North, Stuart Moore and Nathan Edmondson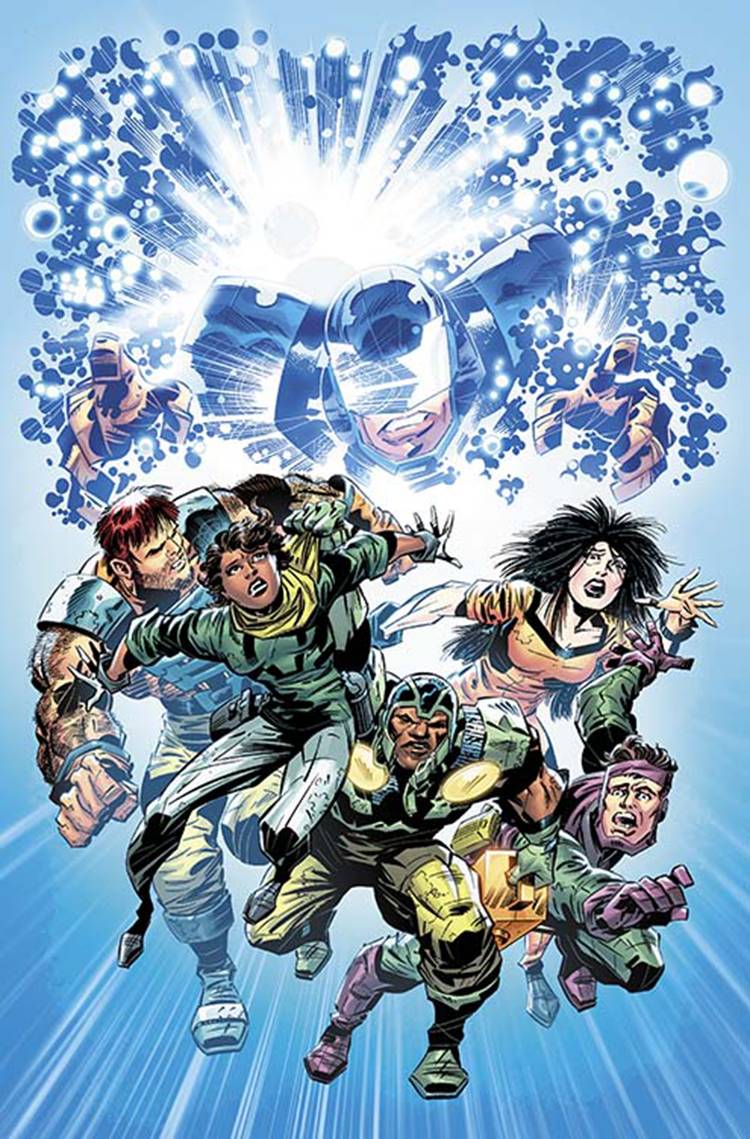 (More Fourth World stuff comes to the New52!)
Infinity Man and the Forever People #1 – Four of the best students from New Genesis arrive on Earth to study and aid in the advancement of humanity – but they soon discover a darker purpose to their mission: a threat so great that it may bring the multiverse itself to its knees! The only thing that stands between them and total destruction is the mysterious entity known as the Infinity Man! Don't miss the start of this new series by Dan DiDio and Keith Giffen, the team that brought you the over-the-top adventures of O.M.A.C.! (W) Dan DiDio, Keith Giffen (A) Keith Giffen, Scott Koblish (CA) Keith Giffen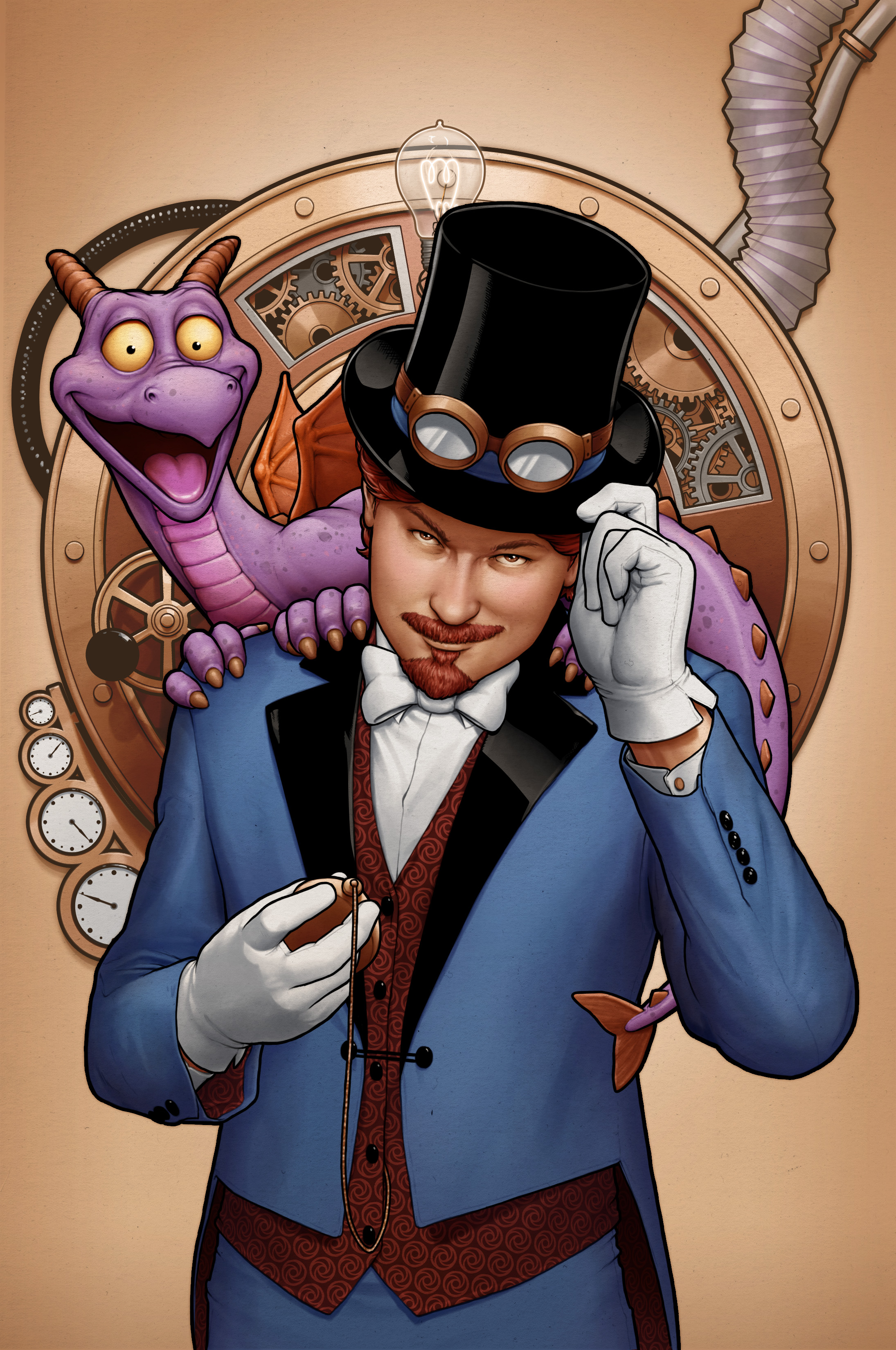 (Everyone's fave ride from Epcot center…I like the Norway ride a lot too tho)
Figment #1 – THE NEXT DISNEY ADVENTURE IS HERE – STARRING ONE OF DISNEY'S MOST POPULAR CHARACTERS! Dive into a steampunk fantasy story exploring the never-before-revealed origin of the inventor known as Dreamfinder, and how one little spark of inspiration created a dragon called Figment. What is the Academy Scientifica-Lucidus? Who is Blarion Mercurial? What is the Integrated Mesmonic Spark Convertor? Find out as we give a Marvel spin to Epcot's mind-bending attraction, Journey Into Imagination! Brought to you by the acclaimed and uniquely talented team of Jim Zub (Skullkickers) and Filipe Andrade (CAPTAIN MARVEL)! (W) Jim Zub (A) Filipe Andrade (CA) John Tyler Christopher
OTHER COMICS YOU
SHOULD

BE READING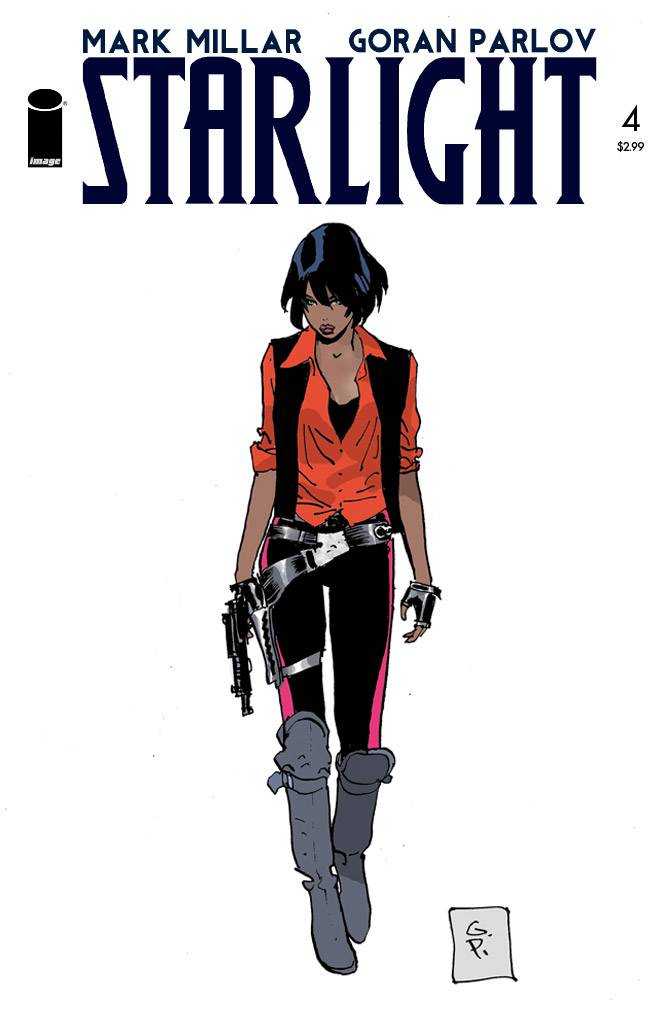 (Old Flash Gordon! C'mon read this book already!)
Starlight #4 – Duke and his young companion are getting deeper into Tantalus' underground movement, doing everything they can to infiltrate the invaders and meeting some unlikely allies. It's been 40 years since Duke last held a gun. Does he still have what it takes to drive out alien invaders and save Tantalus for a second time? (W) Mark Millar (A/CA) Goran Parlov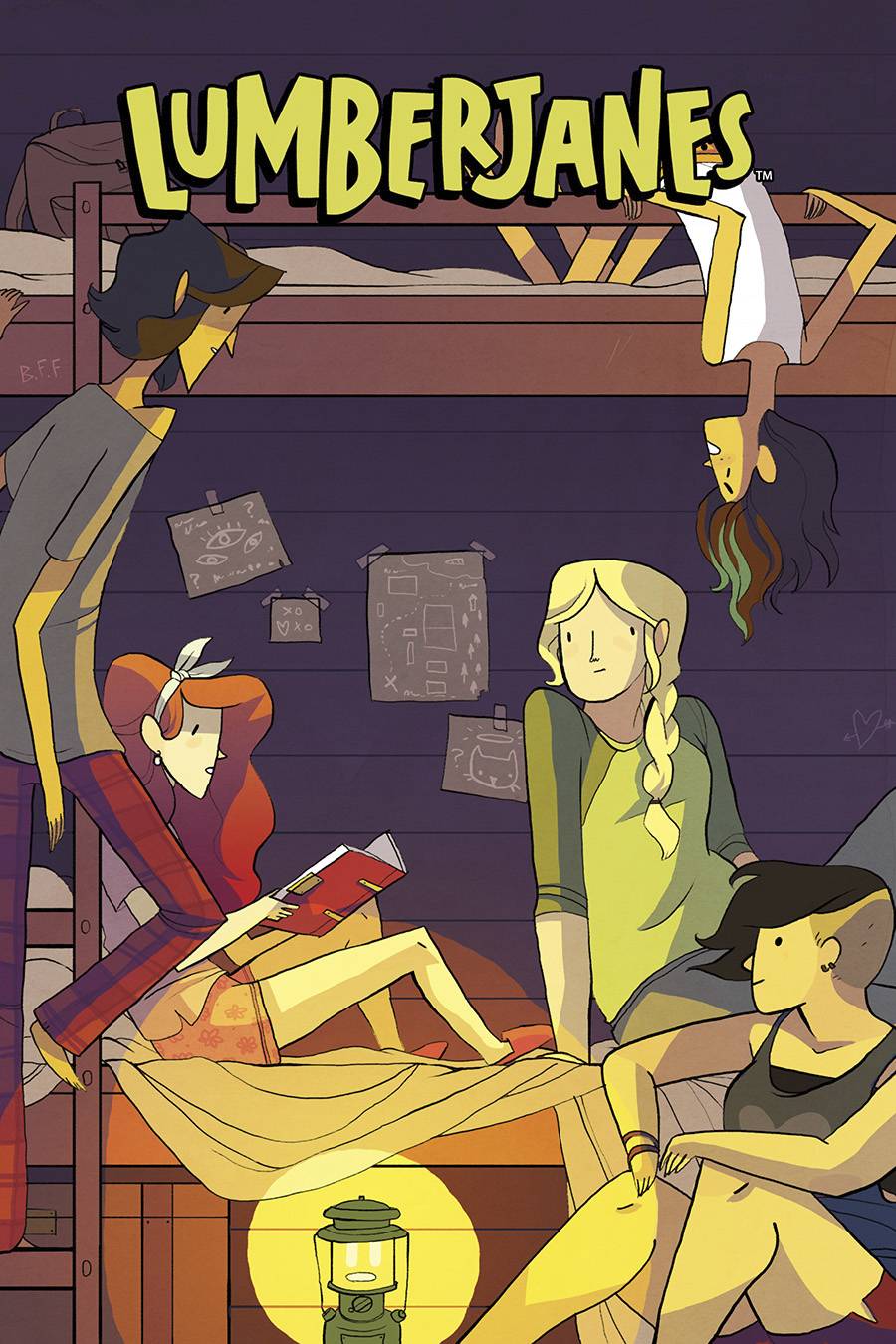 (After the way last issue ended how can field day even matter!?)
Lumberjanes #3 – The girls have a lot more to worry about than crazy creatures and supernatural events…they have FIELD DAY. It's a competition between the Lumberjanes and the Genteel boy camp next door that's going to be filled with surprises! (W) Grace Ellis, Noelle Stevenson (A) Brooke A. Allen (CA) Noelle Stevenson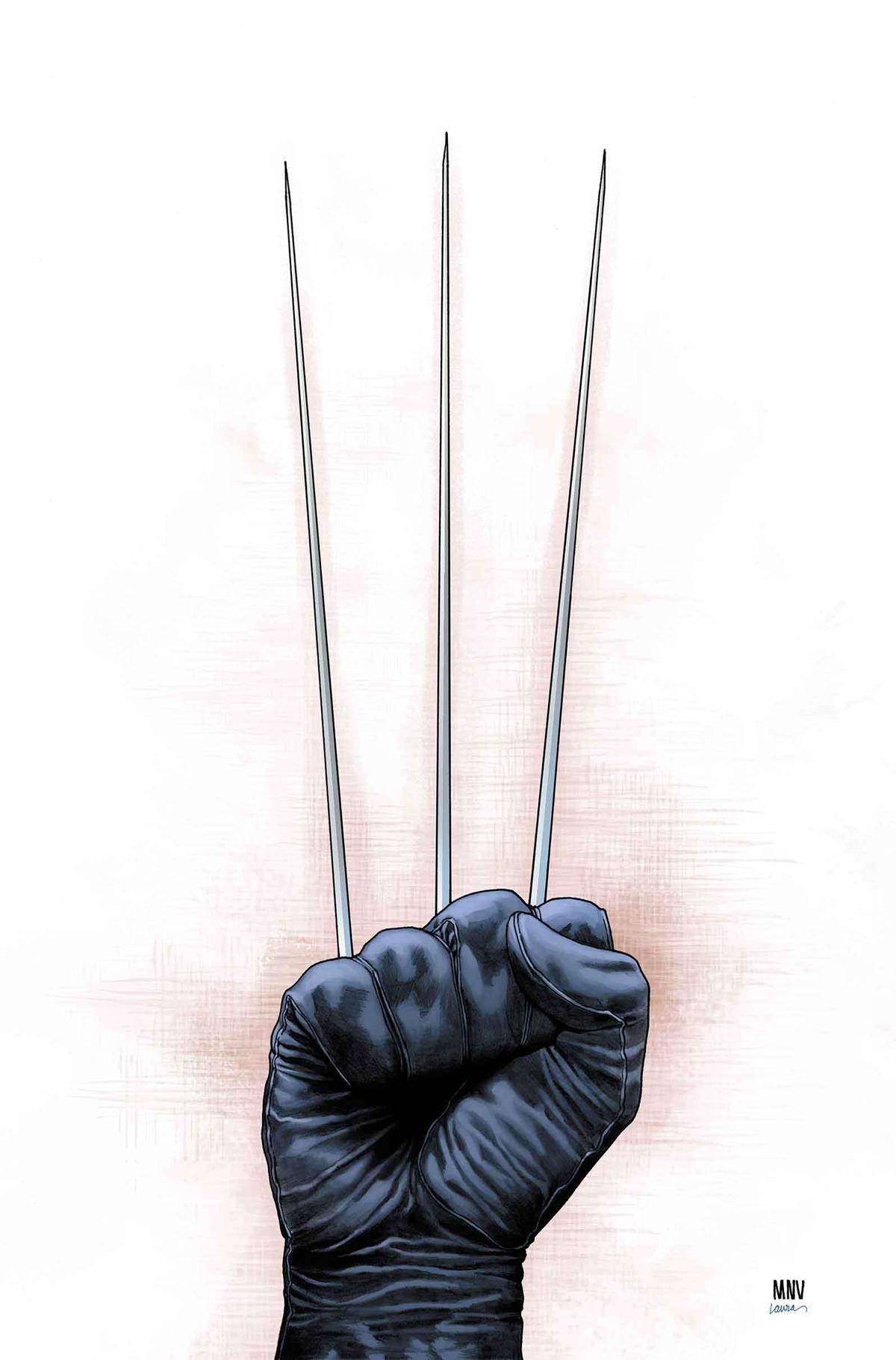 (So Wolverine is gonna die…)
Wolverine #8 – Logan, Iron Fist, Shang Chi vs. an army of deadly ninja.  Three Months to Die – The title says it all! (W) Paul Cornell (A) Gerardo Sandoval (CA) Ryan Stegman
(That cover tho!)
FBP Federal Bureau of Physics #11 – One man's reality is another man's machine gun shootout! Adam and Rosa are up against more than they bargained for, but physics could be on their good side for once! The dicey adventures of everyone's favorite FBP agents continue here! (W) Simon Oliver (A) Robbi Rodriguez (CA) Nathan Fox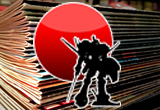 COMICS AND MAGAZINES
Abe Sapien #13     




All New Invaders #6




All New Ultimates #3




All New X-Men #28  




Amazing Spider-Man #1.2 




Archer & Armstrong #21




Armor Hunters #1 (OF 4) 




Ash & The Army Of Darkness #8




Astro City #13 




Avengers Undercover #5




Batgirl #32 




Batman Eternal #10 




Bee And Puppycat #2




Birds Of Prey #32




Blackout #3 (OF 4) 




Blood Queen #1




Bloodshot & Hard Corps #23




Bo Plushy Gangsta #3 




Bravest Warriors 2014 Impossibear Special #1




Captain Marvel #4  




Coffin Hill #8




Constantine #15




Crossed Badlands #55




Crow Pestilence #4




Dead Letters #3




Deadly Hands Of Kung Fu #2 (OF 4)    




Deadpool #30




Detective Comics #32 




Dexters Laboratory #3 (OF 4)




Dicks End Of Time #1




Edgar Allen Poe Morella Murders Rue Morgue One Shot 




Empty Man #1 (OF 6) 




FBP Federal Bureau Of Physics #11




Figment #1 (OF 5)     




God Is Dead #14




Green Lantern Corps #32 




Guardians Of Galaxy #14 2nd Ptg 




Haunted Horror #11




Hulk #4




Infinity Man And The Forever People #1




Justice League United #2   




Legenderry A Steampunk Adv #4 (OF 7)   




Legends Dark Knight 100 Page Super Spectacular #3   




Lumberjanes #1 (OF 8) (2ND Ptg)




Lumberjanes #3 (OF 8) 




Manifest Destiny #7




Marvel Universe Avengers Assemble #9




Mighty Avengers #11 




Ms Marvel #1 4th Ptg 




New 52 Futures End #6 




New Avengers #19 




Nightcrawler #3 




Original Sins #1 (OF 5)




Pathfinder City Secrets #2 (OF 6) 




Real Heroes #3        




Red City #1 




Returning #4 (OF 4)




Revenge #4




Rocky & Bullwinkle #4 (OF 4) 




Royals Masters Of War #5 (OF 6)




Savage Wolverine #20 




Scooby Doo Where Are You #46 




Secret Avengers #4 




She-Hulk #5




Sheena #2   




Sherlock Holmes Moriarty Lives #4 (OF 5) 




Shutter #3




Sixth Gun #41    




Smallville Season 11 Lantern #3 (OF 4)




Sonic The Hedgehog #261 




Sons Of Anarchy #10




Spongebob Comics #33 




Star Trek Ongoing #34   




Star Wars #18




Starlight #4 




Superboy #32          




Superman Wonder Woman #9 




Tales Of Honor #3 




Thats Because Youre A Robot One Shot 




Transformers Robots In Disguise #30 




Uber #14




United States Of Murder Inc #2 




Walking Dead #127 2nd Ptg




Walking Dead #128 




Wasteland #55 




Wildfire #1 




Wolverine #8  




Worlds Finest #24      




Wraith Welcome To Christmasland #7 (OF 7) 




X #14



TRADE PAPERBACKS, GRAPHIC NOVELS, HARDCOVERS AND MANGA
Avengers Tp Vol 03 Prelude To Infinity 




Baltimore Hc Vol 04 Chapel Of Bones




DMZ Deluxe Edition Hc Book 02




EC John Severin Bomb Run Hc




Eve True Stories Hc




Ghosted Tp Vol 02 




Jim Hensons Dark Crystal Hc Novel   




JLA Tp Vol 05          




New Lone Wolf And Cub Tp Vol 01 




Night Of Living Deadpool Tp   




Peanuts Beagle Landed Charlie Brown Original Gn  




Red Hood And The Outlaws Tp Vol 04




Star Wars Dawn O/T Jedi Tp Vol 03 Force War 




Steve Ditko Archives Tp Vol 01 Strange Suspense




Thor God Of Thunder Tp Vol 02 Godbomb




Transformers Dark Cybertron Tp Vol 02 




US Judge Dredd XXX Files Tp 




Whispers Tp 




Witzend Hc Box Set Wally Wood



TOYS
Batman Arkham City Rabbit Hole Batman Af 
Batman Arkham Origins Ser 2 Killer Croc Dlx Af (RESTOCK)




Marvel Minimates Deadpool Assemble Box Set 




ODDS AND ENDS
Marvel Comics Avengers Now Black Widow ArtFX+ Statue




Superman The Man Of Steel Statue By Ed Mcguinnes