It's Father's Day weekend and we've got all sorts of stuff that Nerd Dad's love…so come on over to either BNW now and grab some gifts…also here's what'll be in both shops this week!
Everywhere else in the World right now has their eyes glued to the 2014 World Cup down in Brazil…but we in the States have been worrying more about the making of Star Wars episode VII! (Personally I've been glued to the computer/tv screen watching these games…I love it)
Oh yea the full new style visual list of what's coming out this week is over here (and gets updated at some point in the future)
There's very few new Number Ones for me to spotlight this time around but here we go: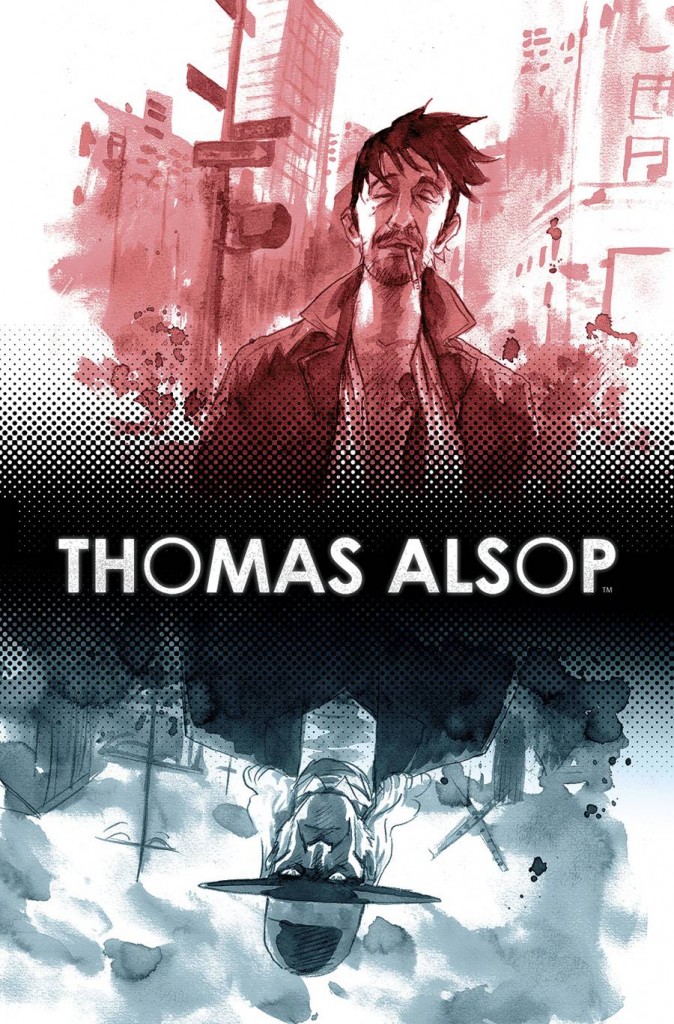 (I love a good flip cover!)
Thomas Alsop #1 – Bringing readers great books from new talent has always been close to our hearts here at BOOM! Studios. Chris Miskiewicz and Palle Schmidt have created a warlock for these modern times, and we're delivering them to the best audience in comics! Fans of John Constantine and Dr. Strange will love this new take on the magic-wielding hero who battles demons on the streets… and in his own mind.  Thomas has money and fame, but also the burden of a being this generation's occult warrior. Can he survive the battles both within and without? Thomas Alsop is the current "Hand of the Island," a title handed down from generation to generation. He guards Manhattan from evil, using his family's prowess for magic. Being a thoroughly modern warlock, he deals with something even more evil than demons… reality television!  (W) Chris Miskiewicz (A/CA) Palle Schmidt
Wicked & Divine #1-
Every ninety years, twelve gods incarnate as teenagers. They are loved. They are hated. In two years, they are dead. The team behind critically thermonuclear floor-fillers Young Avengers and PHONOGRAM reunite to start a new ongoing superhero fantasy with a beautiful oversized issue. Welcome to THE WICKED + THE DIVINE, where gods are the ultimate pop-stars. But remember: just because you're immortal, doesn't mean you're going to live forever. (W) Kieron Gillen (A) Jamie McKelvie, Matthew Wilson (CA) Matthew Wilson, Jamie McKelvie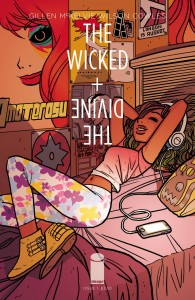 (also check out this Brian Lee O'Malley variant for Wicked & Divine #1)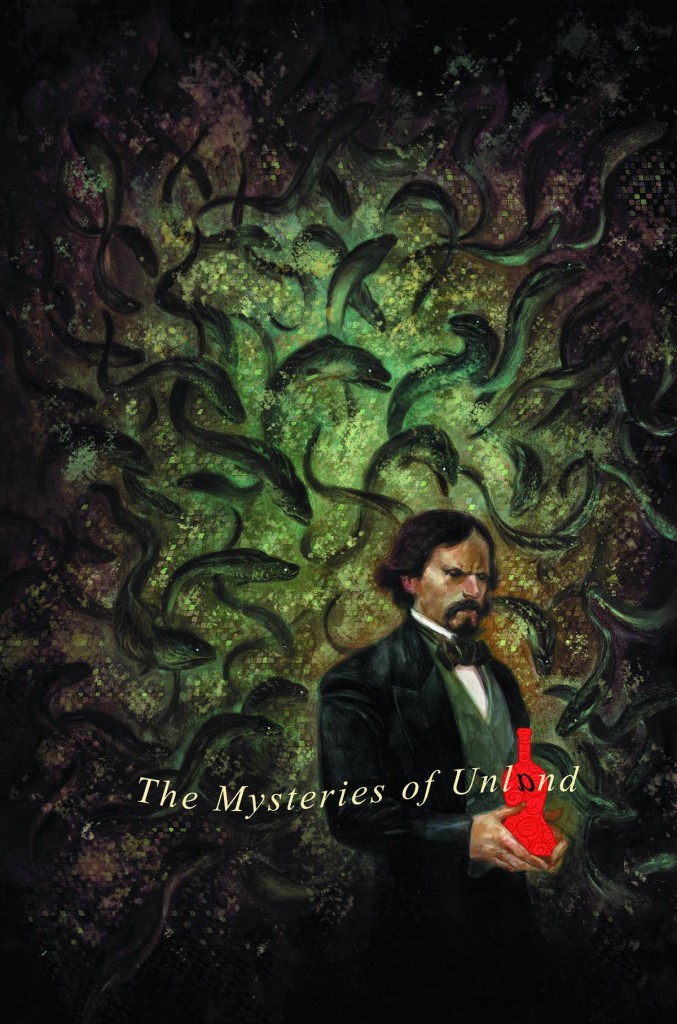 (this is really like a #8 or something but whatever)
Witchfinder Mysteries of Unland #1 –
Edward Grey is sent to Hallam to investigate a mysterious death. Once there, he hears rumors about the mysterious Unland, the wetlands around the town, and the creatures that inhabit it. Grey's skepticism vanishes when he encounters the monsters of Unland, and he realizes that Hallam is a place of secrets.   o Mike Mignola's Witchfinder!   o Featuring art by Eisner winner Tyler Crook (Bad Blood, B.P.R.D.)!  o From the pages of Hellboy!  (W) Kim Newman, Maura McHugh (A) Tyler Crook (CA) Julian Totino Tedesco"
(for the money this is my favorite Cartoon Network show turned comic)
Regular Show Annual #1 –
WHY WE LOVE IT: REGULAR SHOW is hilarious and it's character-driven
stories are something we love to be a part of! Short, bite-sized stories where anything could happen
with a bizarre twist-it's an opportunity to set loose our favorite creators.
WHY YOU'LL LOVE IT: You already love the characters and world of REGULAR SHOW,
so this is your chance to get a look at what Pops, Muscle Man, High Five Ghost, Benson,
and Skips are up to while Mordecai and Rigby are running wild!
WHAT IT'S ABOUT: Mordecai and Rigby find themselves at odds over a haunted pair of
sneakers, Pops might be lost inside a hidden labyrinth and he's not quite sure how he got
there and Skips might finally have a problem that even he can't solve. It's going to be an
action-packed collection of stories! (W) Kevin Burkhalter & Various (A) Tessa Stone & Various (CA) Allison Strejlau
And here's some other stuff worth checking out this week!:
Are you a toy guy or gal? Check out these awesome new figures based on the designs from the DC animated feature Justice League War!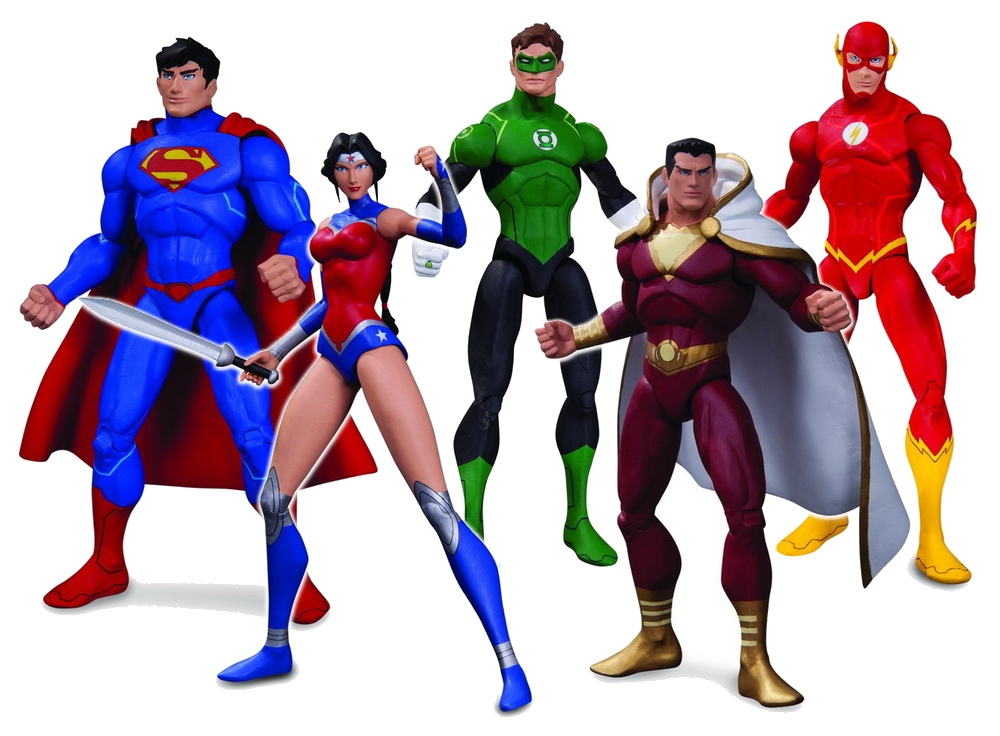 Sex Criminals #6-
TIME MAGAZINE'S COMIC OF THE YEAR RETURNS WITH ITS SECOND STORYLINE!
After their narrow getaway from the Sex Police, Jon and Suzie are learning that this is "just the tip" of a massive iceberg. And what happens after the rush of a new relationship fades? Are they in love, lust, like, or just lame? Sexy fun times returns: You missed you so much, brimpers. (W) Matt Fraction (A/CA) Chip Zdarsky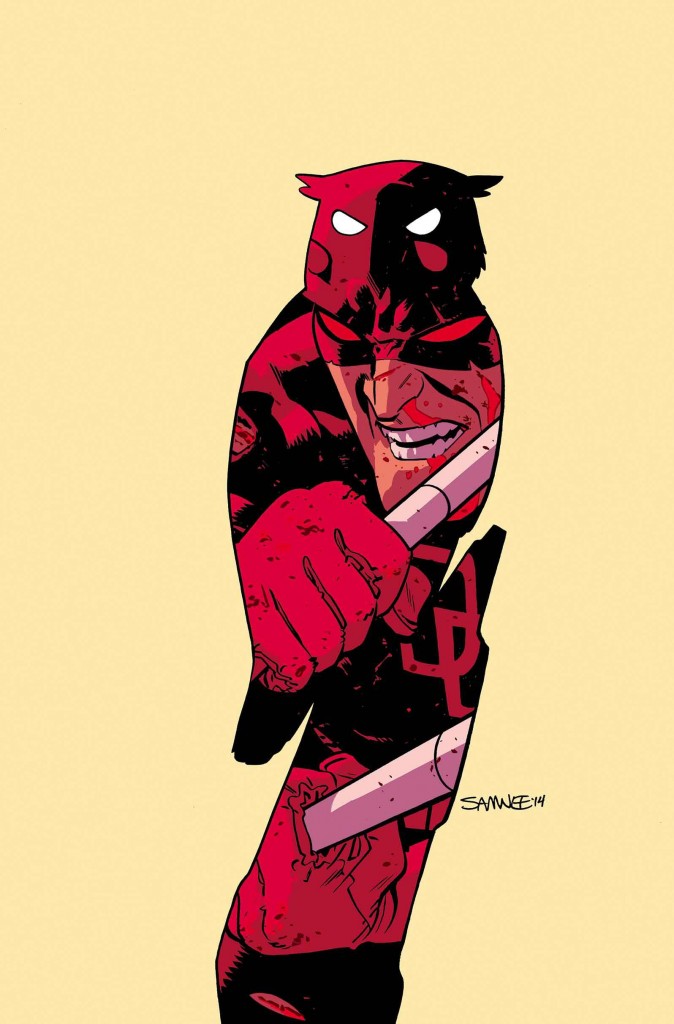 (once again look at that cover!)
Daredevil #4-
The Owl is back! But he's not working alone! Watch as the Daredevil team permanently redefines one of DD's oldest enemies deadlier than ever! Plus–whatever happened to Foggy Nelson? (W) Mark Waid (A/CA) Chris Samnee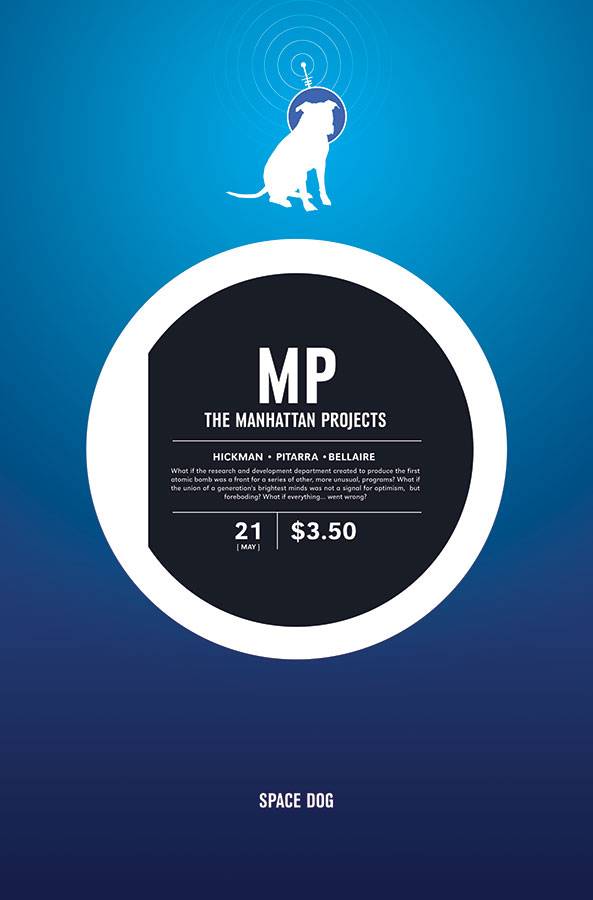 (anything having to do with Laika get's me psyched!)
Manhattan Projects #21-
"SPACE DOG"
Ever wonder what happened to our deep space explorer for the Mars Project? Find out now as the Cosmohundin Laika boldly goes where no Russian dog has gone before. (W) Jonathan Hickman (A/CA) Ryan Browne
and now onto the whole list!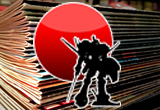 COMICS AND MAGAZINES
Adventure Time #29




Alex + Ada #7  




All New Fathom #7 (OF 8)




All New Soulfire #5 




Aphrodite IX #11  




Auteur #4 




Avengers #31




Avengers World #8




Axe Cop American Choppers #2 




Ballistic #5 (OF 5) 




Batman And Ras Al Ghul #32  




Batman Eternal #11   




Batwoman #32




BPRD Hell On Earth #120 




Brain Boy Men From Gestalt #2      




BTVS Season 10 #4 




Clive Barker Next Testament #10 (OF 12)




Daredevil #4




Doctor Who Magazine #473 




Drumhellar #6




Elektra #3  




Fables #141




Fatale #23




Femforce #167 




George Romeros Empire Of Dead Act One #5 (OF 5)   




Green Lantern New Guardians #32 




Harbinger #24 




Harley Quinn #7 




Invincible #111 2nd Ptg 




Iron Man #28




Iron Patriot #4 




Kill Shakespeare Mask Of Night #1 (OF 4) 




Last Broadcast #2 




Littlest Pet Shop #2 (OF 5)  




Mad Magazine #528 




Magnus Robot Fighter #4




Manhattan Projects #21   




Mice Templar IV Legend #11 




Minimum Wage #6




Moon Knight #1 3rd Ptg




Moon Knight #2 3rd Ptg




MPH #2 (OF 5) 




Ms Marvel #2 3rd Ptg 




My Little Pony Friends Forever #6 




New 52 Futures End #7 




Nova #18 




Original Sin #4 (OF 8) 




Popeye Classics Ongoing #23   




Powerpuff Girls #10




Punisher #7 




Red Hood And The Outlaws #32   




Red Sonja #10




Red Sonja Sanctuary One Shot  




Regular Show 2014 Annual #1 




Samurai Jack #9




Sandman Overture #1 (OF 6) 2nd Ptg




Savage Dragon #195




Scribblenauts Unmasked Crisis Of Imagination #6 




Sex Criminals #6 




Silver Surfer #3




Simpsons Comics #212 




Spongebob Comics Annual Giant Swimtacular #2 




Star Trek City O/T Edge Of Forever #1 (OF 5)   




Star Wars Darth Maul Son Of Dathomir #2 




Supergirl #32  




Teen Titans Go #4  




The Lone Ranger #25 (OF 25) 




Thomas Alsop #1 (OF 8)  




Thor God Of Thunder #23          




Thunderbolts #27  




TMNT Ongoing #35 




TMNT Turtles In Time #1 (OF 4)




Translucid #3 (OF 6)




Trinity Of Sin Pandora #12       




Twilight Zone Annual 2014    




Ultimate FF#3  




Uncanny X-Men #22   




Unity #8 




Unwritten Vol 2 Apocalypse #6




V-Wars #3 




Wicked & Divine #1




Witcher #4 (OF 5)




Witchfinder Mysteries Of Unland #1




Wolverine And X-Men #5   




Wonder Woman #32   




X-Men #15     



TRADE PAPERBACKS, GRAPHIC NOVELS, HARDCOVERS AND MANGA

All New X-Factor Tp Vol 01 Not Brand X  




Amazing X-Men Tp Vol 01 Quest For Nightcrawler 




Avengers World Tp Vol 01 Aimpire




Before Watchmen Comedian Rorschach Tp




Before Watchmen Nite Owl Dr Manhattan Tp 




Chronicles Of King Conan Tp Vol 08 Road Empire




EC Joe Orlando Judgment Day Hc




Escapo Hc     




Fear My Dear Billy Dogma Experience Hc




Galactus Devourer Tp  




Glory Complete Saga Hc




Graphic Ink The Dc Comics Art Of Frank Quitely Hc




Green Lantern Lights Out Hc




Larfleeze Tp Vol 01 Revolt Of The Orange Lanterns 




Last West Gn




Mobile Suit Gundam Origin Hc Vol 06 




Neil Gaiman Truth Is Cave In Black Mountains




Parker The Hunter Novel Hc Illus By Darwyn Cooke 




Preacher Tp Book 04




Superior Spider-Man Tp Vol 06 Goblin Nation    




Superman Hel On Earth Tp 




Velvet Tp Vol 01 Before The Living End



TOYS
DBZ Piccolo S.H.Figuarts Af




DBZ Super Saiyan Goku S.H.Figuarts Af




Justice League War Flash Af   




Justice League War Green Lantern Af 




Justice League War Shazam Af




Justice League War Superman Af    




Justice League War Wonder Woman Af 




Mmpr Blue Ranger S.H.Figuarts Af  




Super Mario Bros Mario S.H.Figuarts Af




ODDS AND ENDS
DC Comics Armored Wonder Woman Bishoujo Statue




SW Mara Jade Bishoujo Statue