Once again the weekly list of what's shipping each week has changed formats. The new way to keep up to date is over HERE. But for the time being I'll still be posting the same list, tho way less visually, here…the old school way. As a backup.
This past week had some very awesome comics (let's hope you read them all!). Southern Bastards, Deadly Class, Trees, Ms Marvel, Avengers, Uncanny Avengers, Batman and the final issue of Nightwing all did not disappoint. And I'm hearing a lot of buzz around that new title C.O.W.L. …tho I haven't checked it out just yet.
We got some new POPS!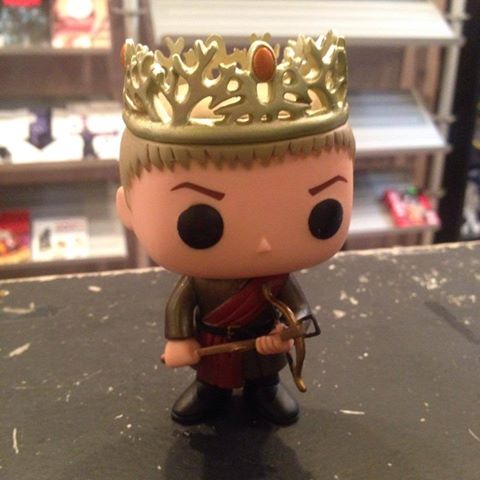 (you can have your very on Joffrey)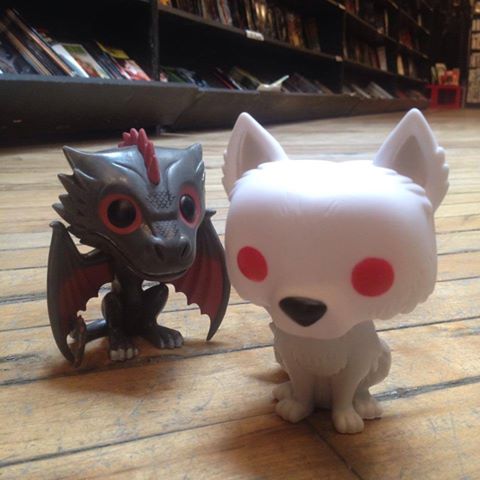 (These rule!
Mathematical new Blind Boxes!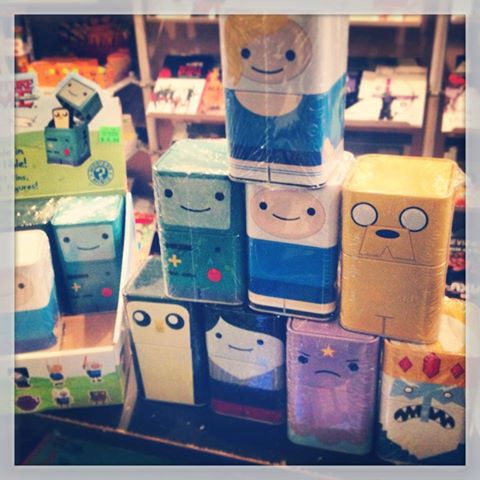 (Adventure Time Blind Box in collectible tins!?! Yes!!!)

Game's restocked!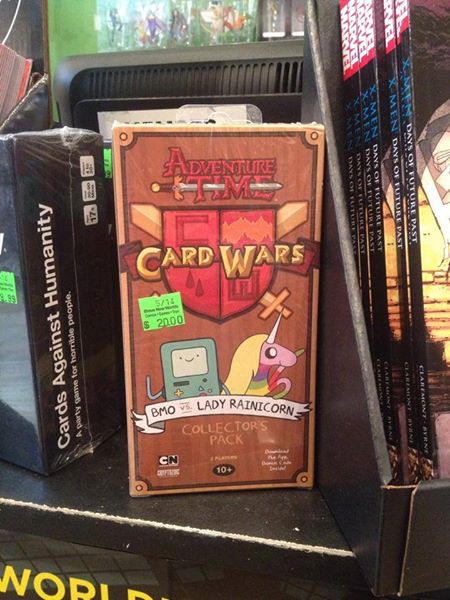 This week I think you should be directing your attention to these books: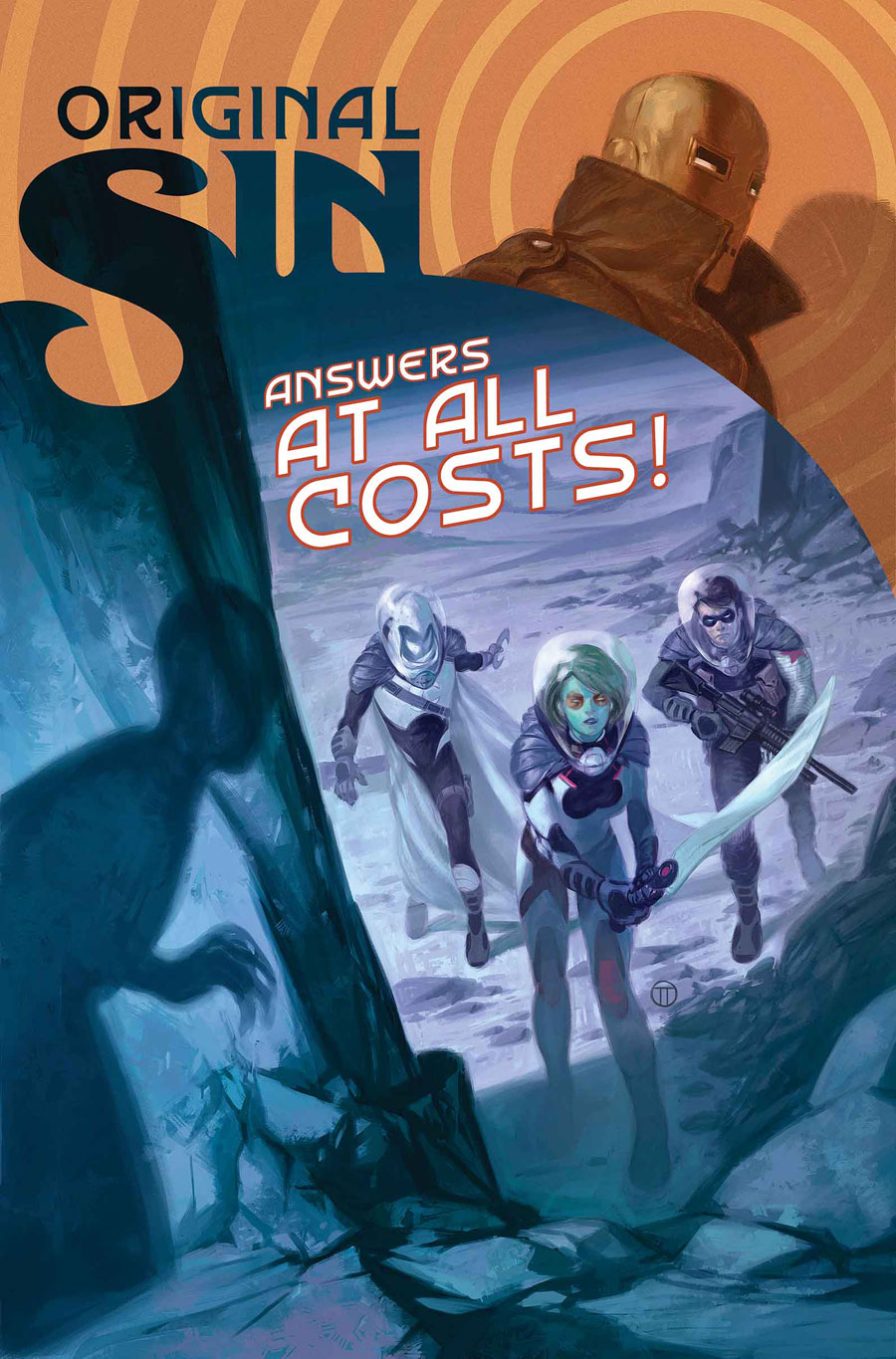 (promotional eyeballs. 'Nuff said.)
Original Sin #3 – ANSWERS AT ALL COSTS. In the wake of last issue's explosion of secrets, the heroes of the Marvel U are reeling, leaving Nick Fury to stand alone. He Who Holds the Eye is still on the run, and now we meet his boss, the villainous mastermind behind the raid on the Watcher's lair. And in deep space, the Winter Soldier leads a team that uncovers the most bizarre murder of all. (W) Jason Aaron (A) Mike Deodato (CA) Julian Totino Tedesco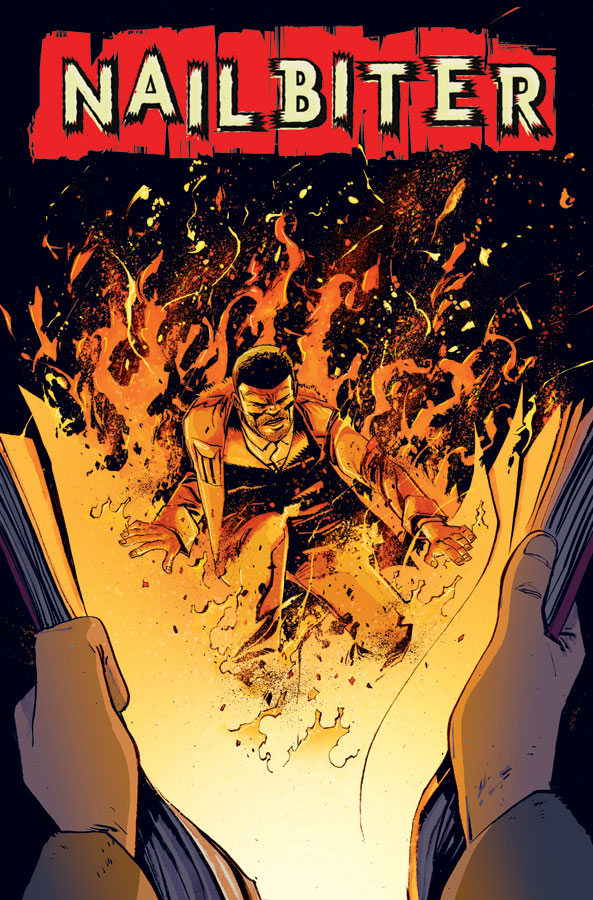 (#1 in this series was getting a lot of attention)
Nailbiter #2 – Officer Nicolas Finch doesn't care about Buckaroo, Oregon's serial killers or its secrets – he just wants to find his missing friend. With time running out he turns to the one man who has all the answers… the infamous Nailbiter! (W) Joshua Williamson (A/CA) Mike Henderson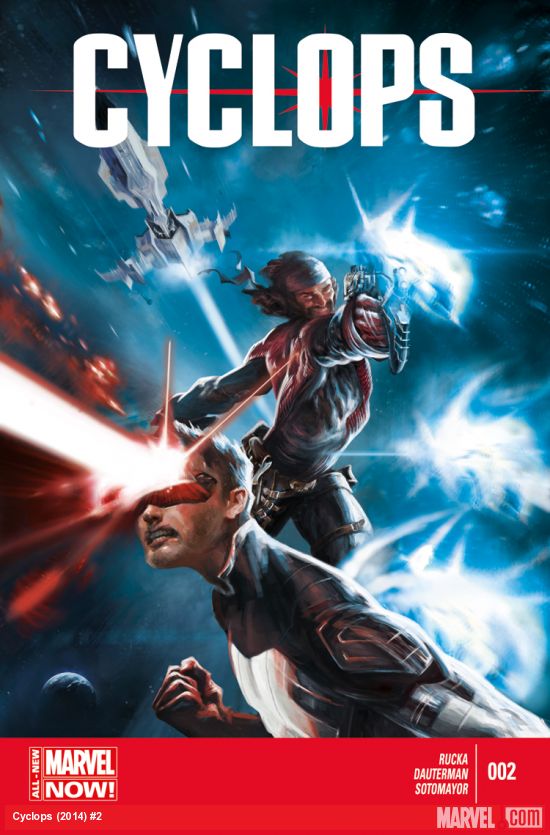 (Greg Ruck and Corsair…and yea no one know's how he's alive…yet)
Cyclops #2 –  A father and son mend fences the best way possible – on an intergalactic road trip! Stop one? The spectacular resort world of Dixzit, where Scott flirts with aliens. Badly! But what's the dark secret of Dixzit? Greg Rucka (PUNISHER) and Russel Dauterman (Nightwing) uncover the clues! (W) Greg Rucka (A) Russell Dauterman (CA) Alexander Lozano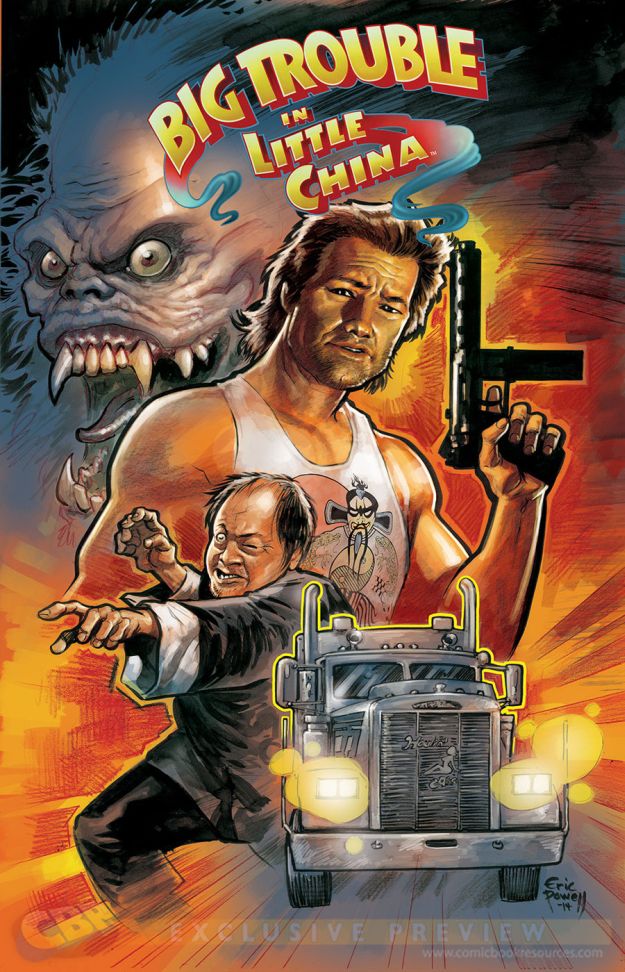 (C'mon it's Big Trouble In Little China fer cryin' out loud!)
Big Trouble In Little China #1 – BIG TROUBLE IN LITTLE CHINA is a favorite cult-classic films because it mashed together '80s action and supernatural fantasy movies with '70s kung-fu flicks. This is the first time any new BIG TROUBLE stories have been told, and they have the film's original directer, John Carpenter, working with Eric Powell (THE GOON) on the story. You can't beat that! Eric Powell is a huge fan of BIG TROUBLE IN LITTLE CHINA, so the sense of humor and over-the-top action he brings to THE GOON will be all over this book. Plus, Brian Churilla's (THE SIXTH GUN) art on this perfectly captures the outrageous world of BIG TROUBLE.
Jack Burton, a macho, truck-driving adventurer, finds a stowaway hiding on his rig, 'The Pork Chop Express', but that soon becomes the least of his troubles. He helped his best friend Wang save his fiancée from the clutches of a demon, but now the wedding has been invaded by more evil forces with one thing on their minds-revenge against Jack Burton! (W) Eric Powell (A) Brian Churilla (CA) Eric Powell, Joe Quinones"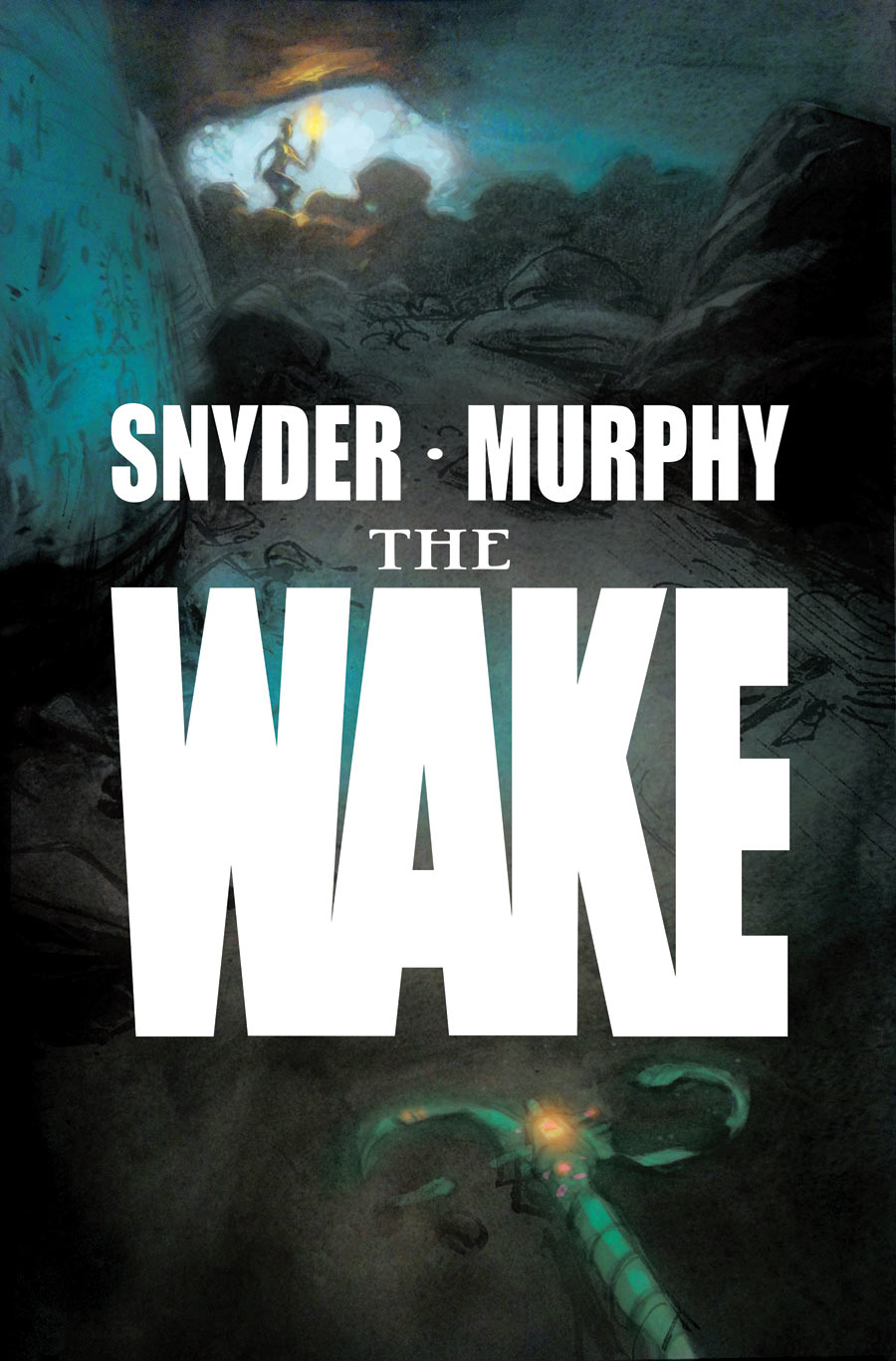 (if we've failed at getting you to read this by now…something's just not working)
The Wake #9 – A post-apocalyptic USA only partially above sea level, a country overrun by corrupt leaders fearful of horrific mermaids, a voice dredged up from the deep, dark past – how will all these factors tie together in the acclaimed miniseries by Scott Snyder and Sean Murphy? Will Leeward discover something more to the life she knows out across the vast ocean? Find out in the penultimate issue of THE WAKE! (W) Scott Snyder (A) Sean Murphy (CA) Andrew Robinson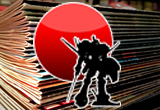 COMICS AND MAGAZINES
68 Rule Of War #3 (OF 4)




Action Comics #32




Adventure Time Flip Side #6 (OF 6)




All New X-Factor #9  




Amazing X-Men #8   




Amazing X-Men Annual #1  




Angel And Faith Season 10 #3 




Aquaman And The Others #3 




Avengers World #7 




Batman 66 Meets Green Hornet #1 (OF 6)  




Batman Eternal #9




Battlestar Galactica #12    




Big Trouble In Little China #1




Black Bat #11        




Black Widow #7        




Caliban #3 




Captain America #21 




Clone #17




Cyclops #2      




Darkness Close Your Eyes One Shot 




Doc Savage #6 




Dream Police #2




Earth 2 #24             




Famous Monsters Of Filmland #274 Godzilla & Mothra 




Five Ghosts #12 




Garfield #26




Ghost #4    




GI Joe A Real American Hero #203    




Great Pacific #15




Green Arrow #32  




Green Lantern #32 




Hinterkind #8




Iron Fist Living Weapon #3




Iron Man #27 




Jim Butcher Dresden Files War Cry #1 (OF 6) 




Judge Dredd Mega City Two #5 (OF 5) 




Justice League 3000 #7 




Lobster Johnson Get Lobster #4 (OF 5) 




Loki Agent Of Asgard #5  




Looney Tunes #219  




Madame Frankenstein #2 (OF 7) 




Magneto #5 




Maxx Maxximized #8   




Michael Avon Oemings Victories #12 




Miles Morales Ultimate Spider-Man #2  




Miracleman #7   




Moon Knight #4 




Nailbiter #1 2nd Ptg 




Nailbiter #2




New 52 Futures End #5 




New Vampirella #1 




New Warriors #5 




One Hit Wonder #3 (OF 5)




Original Sin #3 (OF 8)




Painkiller Jane 22 Brides #1 (OF 3)




Princess Ugg #1




Punisher #6     




Quantum & Woody #11




Rai #1 2nd Ptg




Rai #2




Rise O/T Magi #1




Robert E Howards Savage Sword #8 




Simpsons Illustrated #11




Sonic Universe #64 




Spawn #244     




Suicide Risk #14




Superannuated Man #1 (OF 6)




Superior Foes Of Spider-Man #12




Swamp Thing #32  




Tiny Titans Return To The Treehouse #1 (OF 6)




TMNT Ongoing #34




Trinity Of Sin The Phantom Stranger #20 




Vampire Diaries #6            




Wake #9 (OF 10) 




Witchblade #175




Woods #2 




TRADE PAPERBACKS, GRAPHIC NOVELS, HARDCOVERS AND MANGA

Afterlife With Archie Tp Vol 01 Escape From Riverdale




Batman & Robin Hc Vol 04 Requiem For Damian




Batman & Robin Tp Vol 03 Death Of The Family 




Batman Arkham Asylum Living Hell Dlx Ed Hc




Before Watchmen Minutemen Silk Spectre Tp




Dragon Age Library Ed Hc Vol 01 




Dragon Ball 3in1 Tp Vol 05




Fear Agent Tp Vol 03 Last Goodbye (2ND Ed)




Hellblazer Tp Vol 08 Rake At The Gates Of Hell




Indestructible Hulk Prem Hc Vol 04 Humanity Bomb




Knights Of Sidonia Gn Vol 09




Mass Effect Foundation Tp Vol 02




Misadventures Of Salem Hyde Sc Vol 02 Big Birthday  




Morning Glories Tp Vol 07




Neil Gaiman Ocean At End Of Lane Novel Sc 




Protectors Inc Tp Vol 01




Samurai Jack Tp Vol 01 




Stormwatch Tp Vol 02   




Swamp Thing Tp Vol 04 Seeder




Uncanny Avengers Tp Vol 02 Apocalypse Twins   




Walking Dead Novel Sc Vol 03 Fall Of Governor Pt 1




TOYS
ODDS AND ENDS
Batman 1966 Batman Bust




Futurama 2015 12 Month Calendar