Ok gals n guys we've changed the way that the New This Week stuff will be posted here on our site. The good folks at Diamond have actually done something very helpful and beneficial for all of us!
If you're bravenewworldscomics.com savvy you may have noticed a few little changes earlier in the week in relation to this new way of doing things. If you haven't noticed swing on over to this page here and check out the changes!
It's a very sweet fully visual list of all the stuff that we'll be getting at both of our shops! What could be better than that, right!? Oh yea, just like it was before, that's just a big old general list of the stuff we'll be getting at BOTH locations…so there may be things listed that your regular BNW didn't order. It that's the case bug us til we order it for ya!
SERIOUSLY WE DO NOT MIND SPECIAL ORDERING THINGS!
All this being said this is a new feature and we're going to assume that it's gonna have some bugs n glitches. That being the case I'll still be posting a weekly list as a double safety backup so you can still take a look at what's coming if Diamond drops the ball. I'll also post things to keep your eyes on like I was trying to do earlier.
Otherwise that page is supposed to update all on it's own with all the new stuff so start getting ready to check there all the time. (And in all honesty I have no idea when it'll be updating for the new week…let's all assume Monday)
In other NEWS don't forget that Monday is Memorial Day and that we're having a sale!

Save 15% OFF all the stuff you want! Well all the stuff except for Magic Card booster boxes…sorry I don't make the rules I just enforce them!
Now that that's outta the way don't miss these books this week!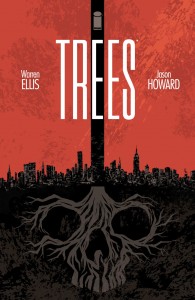 Trees #1 – Ten years after they landed. All over the world. And they did nothing, standing on the surface of the Earth like trees, exerting their silent pressure on the world, as if there were no-one here and nothing under foot. Ten years since we learned that there is intelligent life in the universe, but that they did not recognize us as intelligent or alive. Beginning a new science fiction graphic novel by WARREN ELLIS and JASON HOWARD.
Nightwing #30 – FINAL ISSUE The Bat Family is forced to face the brutal aftermath of FOREVER EVIL, but after everything they've been through, can they stand together?""(W) James TynionIV (A) Russell Dauterman (CA) Eddy Barrows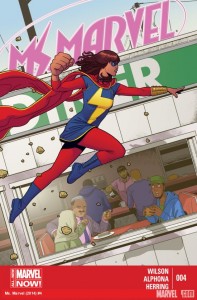 Ms Marel #4 – Marvel's breakout hit, Ms. Marvel, continues as Kamala Khan discovers the dangers of her newfound powers. And unlocks a secret behind them as well. Don't miss the boldest (and adorable-est!) hero to make her Marvel debut! (W) C. Willow Wilson (A) Adrian Alphona (CA) Jamie McKelvie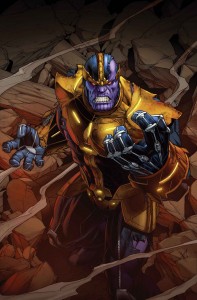 Thanos Annual #1 – Jim Starlin returns to Thanos, and he's brought INFINITY GAUNTLET artist Ron Lim with him! Thanos must face Mephisto, his future self, the Avengers and more! Learn how a devastating defeat in Thanos' past set events into motion that will redefine the Marvel Universe in the near future! A prequel to the upcoming THANOS: THE INFINITY REVELATION original graphic novel! (W/A)  Various (CA)  TBD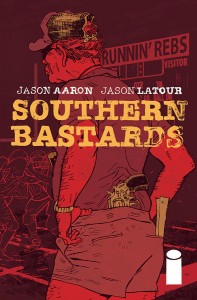 Southern Bastards #2 – It's Friday night in Craw County, Alabama. Which means Coach Euless Boss is walking the sidelines like a god. And somebody is fixin' to die. (W) Jason Aaron (A/CA) Jason Latour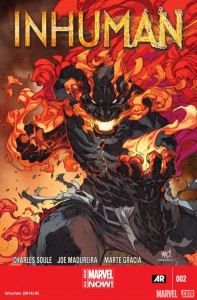 Inhuman #2 – New Inhumans are transformed every day as the Terrigen Mist spreads around the world. Queen Medusa finds herself face to face with Captain America, and it doesn't go well. Who is Lash and what does he want with the new Inhumans? (W) Charles Soule (A/CA) Joe Madureira
AND FINALLY MY FAVORITE IMAGE SERIES RIGHT NOW GET'S COLLECTED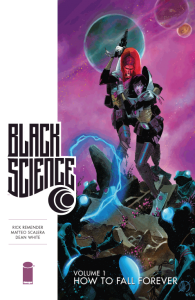 Black Science Vol 1 – SPECIAL LOW INTRODUCTORY PRICE! Anarchist scientist Grant McKay has done the impossible! Using the Pillar, he has punched a hole through the barriers between dimensions, allowing travel to all possible universes. But now Grant and his team are trapped in the folds of infinity, the Pillar sending them careening through a million universes of unimaginable adventure, sanity-flaying danger and no way home…  Collecting BLACK SCIENCE #1-6, the first mind-warping chapter of the critically acclaimed sci-fi epic by superstar creative team of writer RICK REMENDER (Uncanny Avengers, Captain America) and artist MATTEO SCALERA (Secret Avengers).  (W) Rick Remender (A/CA) Matteo Scalera, Dean White
And now here's the rest of the list.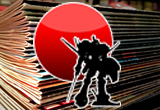 COMICS AND MAGAZINES
24 #2




Adventures Of Superman #13




All New Invaders #5   




All Star Western #31  




Aquaman #31          




Avengers #30 




Bart Simpson Comics #90




Batman #31




Batman Eternal #8




Bravest Warriors #20




C.O.W.L. #1




Captain Marvel #2 (OF 6) 2nd Ptg




Captain Midnight #11 




Catwoman #31 




Chew / Revival #1




City The Mind In The Machine #4          




Clive Barkers Nightbreed #1




Conan The Avenger #2 




Crossed Badlands #54




Dead Body Road #6 (OF 6)




Dead Boy Detectives #6 




Deadly Class #5 




Deadpool #29 




Deadpool Vs Carnage #2 (OF 4) 2nd Ptg




Dejah Of Mars #1 (OF 4)




Dexter Down Under #4 (OF 5)  




Disney Kingdoms Seekers Of Weird #5 (OF 5)




Doc Savage Annual 2014  




Doctor Spektor #1 




Elephantmen #57




Elfquest Final Quest #3




Fantastic Four #5   




Flash #31 




Furious #5 (OF 5)   




Fuse #4




Futurama Comics #71   




Giant Size Spider-Man #1 




God Is Dead #13 




Godzilla Rulers Of The Earth #12 




Guardians Of Galaxy #15  




Halo Escalation #6   




Harbinger #23




He Man And The Masters Of The Universe #13  




Inhuman #2




Injustice Gods Among Us Year Two #5




Iron Fist Living Weapon #1 2nd Ptg




Iron Man #26   




Iron Patriot #3




Justice League Dark #31




King Conan Conqueror #4 (OF 6) 




Larfleeze #11    




Marvels Guardians Of Galaxy Prelude #2 (OF 2) 




Mass Effect Foundation #11




Massive #23  




Mega Man #37 




Midas Flesh #6 (OF 8) 




Mighty Avengers #10




Mind Mgmt #22




Monster & Madman #1 (OF 3) 2nd Ptg 




Ms Marvel #1 2nd Ptg 




Ms Marvel #4




My Little Pony Friendship Is Magic #19 




New 52 Futures End #4 




Nightwing #30 




Peanuts Vol 2 #18




Previews #309 June 2014


     

Marvel Previews June 2014 Extras 




Red Lanterns #31 




Rover Red Charlie #6 (OF 6)




Samurai Jack #8




Sandman Overture #2 Special Edition




Secret Origins #2 




Serenity Leaves On The Wind #5 (OF 6)




Sex #13




Shadowman End Times #2 (OF 3)




She-Hulk #3 2nd Ptg




Sheltered #9




Sonic Super Sized Digest #7 




Southern Bastards #1 2nd Ptg 




Southern Bastards #2 




Sovereign #3




Star Trek Ongoing #33       




Star Wars #8 (OF 8)




Star Wars Legacy II #15 




Star Wars Rebel Heist #2 (OF 4)




Suicide Squad #30




Superman #31 




Tarot Witch Of The Black Rose #86




Thanos Annual #1 




Thief Of Thieves #21




Thunderbolts #26




Tomb Raider #4 




Transformers Robots In Disguise #29




Trees #1 




Twilight Zone #5  




Uncanny Avengers #20 




Winter Soldier Bitter March #4 (OF 5) 




Wolverine #7




X-Files Season 10 #12     



TRADE PAPERBACKS, GRAPHIC NOVELS, HARDCOVERS AND MANGA

Adventures Of Apocalypse Al Tp Vol 01          




Avengers Assemble Tp Forgeries Of Jealousy    




Black Science Tp Vol 01 How To Fall Forever




Cataclysm Hc Ultimates Last Stand  




Catwoman Tp Vol 04 Gotham Underground




Everybody Dies Childrens Book For Grown Ups Hc 




Everywhere Antennas Gn 




Fairest Tp Vol 03 Return Of The Maharaja




Final Incal Dlx Ed Hc




Girl Who Played With Fire Hc




Gotg All New X-Men Trial Of Jean Grey Prem Hc




I Am Abraham Lincoln Yr Hc




I Am Amelia Earhart Yr Hc




Interesting Drug Hc




Miracleman Prem Hc Book 01 Dream Of Flying




Oz Ozma Of Oz Tp   




Petty Theft Gn




Red Lanterns Tp Vol 04 Blood Brothers 




Shazam Tp 




Sledgehammer 44 Tp Vol 01




Tales Of The Batman Carmine Infantino Hc 




Tanpopo Collection Hc Vol 02     




Umbral Tp Vol 01 Out O/T Shadows 





TOYS
DBZSon Goku S.H.Figuarts Af




DBZ Super Saiyan Vegeta Figuarts Zero




Sailor Moon Sailor Venus S.H.Figuarts Af





ODDS AND ENDS