Another week has come and gone and it's already time for a look into the future of comics! Here's what we'll have for you this week!
Don't miss this signing! Box Brown will be in store on Saturday May 17th from 5-8pm signing copies of his new book Andre the Giant: Life and Legend! This is a book we highly recommend getting and reading and getting signed!

Come see the new X-Men movie with us! Inquire at either location for all the important info about how to do this!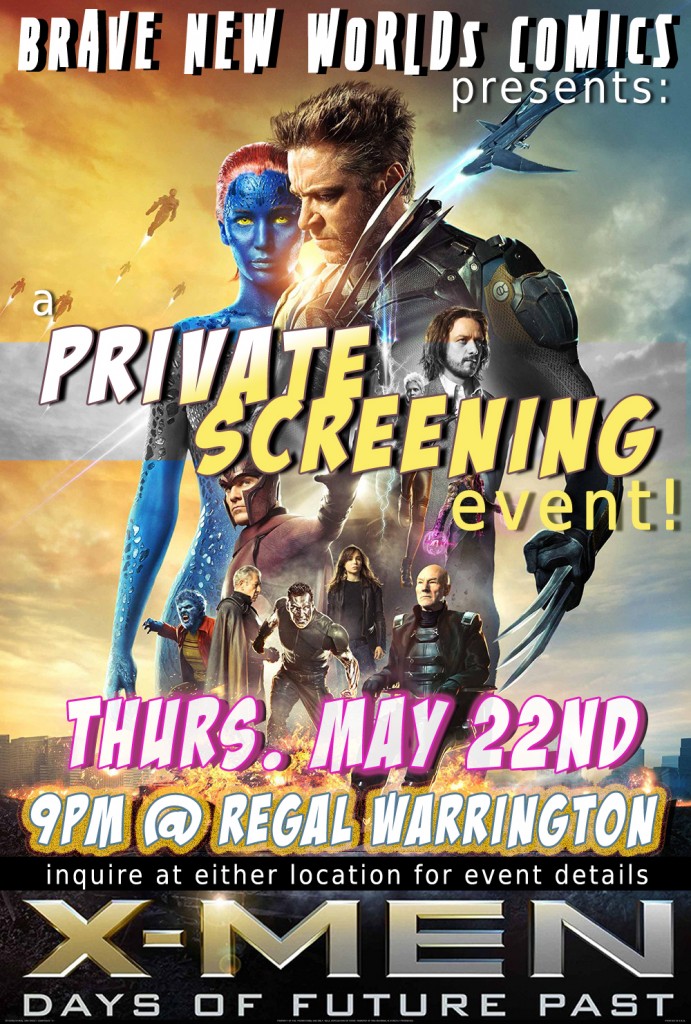 DC Comics has gone weekly comics crazy! We've really been digging Batman Eternal a lot and last weeks New 52 Futures End started off with quite the bang! Check out Batman Eternal #6 and New 52 Futures End #2 this week!
Comics to Check Out This Week!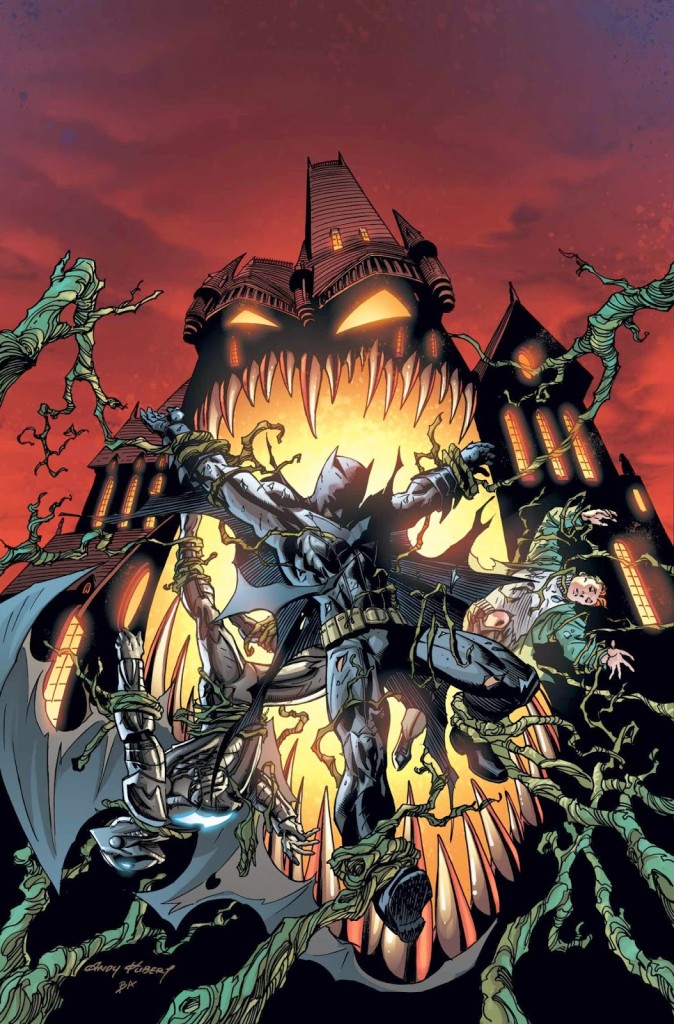 Batman Eternal #6 -Something hellish is brewing in the tunnels under Arkham Asylum…and Batman's going to need the help of The Demon to stop it!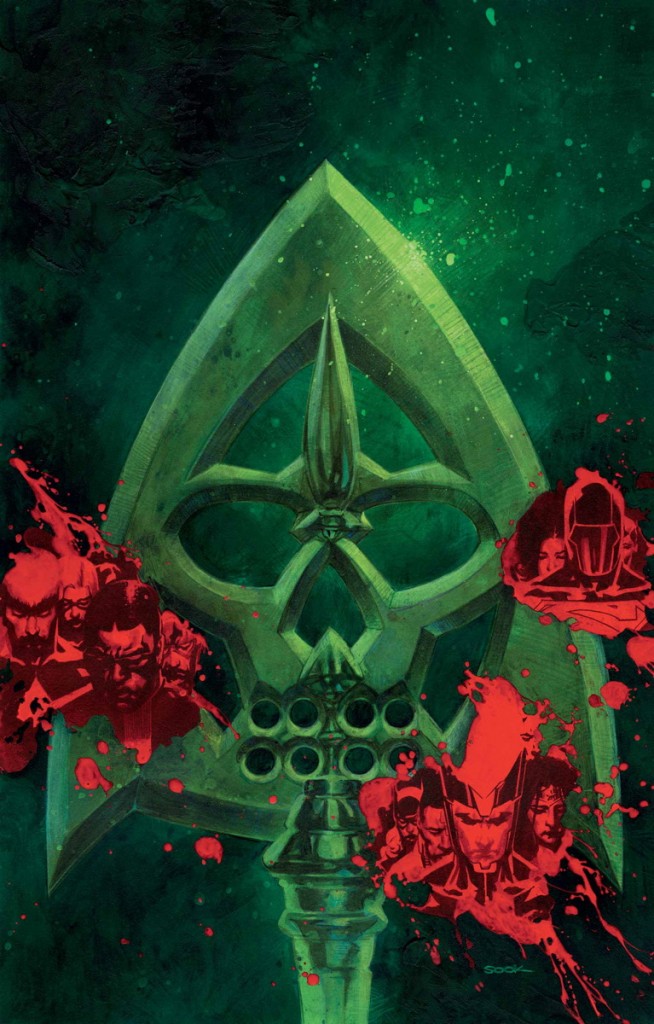 New 52 Futures End #2 – The entire DC Universe gathers to mourn a fallen hero! Plus the secrets of the DCU five years later arrive at Lois Lane's door!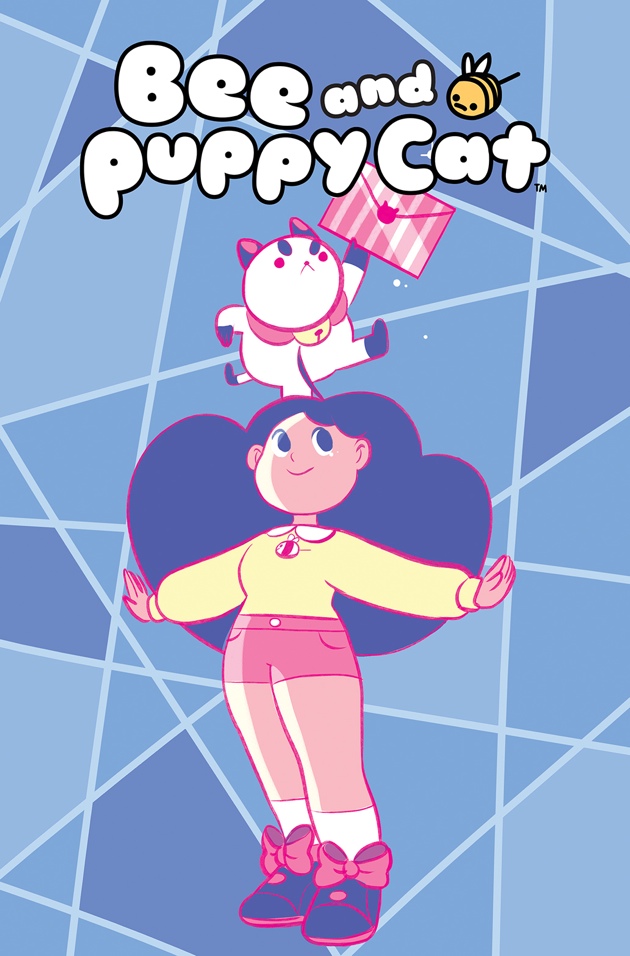 Bee and Puppycat #1 – The short animation this comic is based on: RIGHT HERE! This is gonna be awesome!
Hellboy In Hell #6 and Hellboy In Hell Tp Vol 01 Descent – After saving the world in The Storm and the Fury but sacrificing himself and Great Britain, Hellboy is dead, cast into Hell, where he finds many familiar faces and a throne that awaits him. Mike Mignola returns to draw Hellboy's ongoing story for the first time since Conqueror Worm. It's a story only Mignola could tell, as more of Hellboy's secrets are at last revealed, in the most bizarre depiction of Hell you've ever seen.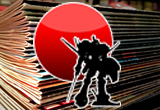 COMICS AND MAGAZINES
Abe Sapien #12 




Accelerators #6 (OF 6)




Action Comics #31




Afterlife With Archie #5




All New Ghost Rider #3




All New Ultimates #2




All New X-Men #27  




Alter Ego #125




Archie #655 




Ash & The Army Of Darkness #7  




Astro City #12  




Auteur #3 




Avengers #29




Avengers Undercover #4




Batgirl #31 




Batman Eternal #6 




Bee And Puppycat #1




Bloodshot & Hard Corps #22




Bounce #12 




Captain America #20




Captain Marvel #3




Cavewoman Karnival One Shot   




Clive Barker Next Testament #9 (OF 12)




Constantine #14 




Deadly Hands Of Kung Fu #1 (OF 4)




Deadpool #28  




Deadpool Vs Carnage #1 (OF 4) 2nd Ptg 




Doctor Who Special #37 




Fables #140




Fantastic Four #4




FBP Federal Bureau Of Physics #10




Field #2 (OF 4)




Fubar Better Red Than Dead One Shot 




GI Joe A Real American Hero #202  




Green Lantern Corps #31




Hellboy In Hell #6 




Iron Man #25  




Judge Dredd #19     




Justice League United #1




Kevin Keller #13




Krampus #5      




Life With Archie #35 




Loki Agent Of Asgard #3 2nd Ptg




Lumberjanes #2 (OF 8) 




Mars Attacks First Born #1 (OF 4)




Marvel Universe Avengers Assemble #8




Mice Templar IV Legend #10




Miss Fury #11




Moon Knight #2 2nd Ptg




New 52 Futures End #2




New Avengers #18




Nightcrawler #2




Quantum & Woody #10 




Returning #3 (OF 4) 




Royals Masters Of War #4 (OF 6)




Scooby Doo Where Are You #45  




Secret Avengers #3 




Shadow #25




Shutter #2 




Smallville Season 11 Lantern #2 (OF 4) 




Sonic The Hedgehog #259 




Sonic Universe #63 




Sons Of Anarchy #9 




Spongebob Comics #32 




Star Wars #17




Starlight #3




Stray Bullets The Killers #3




Superboy #31   




Superman Doomed #1




Superman Wonder Woman #8




Tales From The Con Year One  




Terminator Enemy Of My Enemy #3 (OF 6) 




Think Tank Fun With Ptsd #1 




TMNT New Animated Adventures #11




Transformers More Than Meets Eye #29 Dawn O/T Autobots 




Uber #13 




United States Of Murder Inc #1 




Walking Dead #127




Wasteland #54




Weird Love #1  




Wolverine #6 




Worlds Finest #23 




Wraith Welcome To Christmasland #6 (OF 7)




X #13




X-Force #5  



TRADE PAPERBACKS, GRAPHIC NOVELS, HARDCOVERS AND MANGA
Adventure Time Candy Capers Tp Vol 01




Age Of Ultron Companion Tp




Amazing Spider-Man Tp Peter Parker One And Only




Aquaman Hc Vol 04 Death Of A King




Aquaman Tp Vol 03 Throne Of Atlantis




Arrow Tp Vol 02   




Authority Tp Vol 01 




Batman Bruce Wayne Murderer Tp New Ed




Ben 10 Tp Vol 01  




Frankenweenie Gn




God Is Dead Tp Vol 01




Hellboy In Hell Tp Vol 01 Descent




Herobear And Kid Tp Vol 01 Inheritance




Hulk By Jeph Loeb Tp Complete Collection Vol 02 




Iron Man Prem Hc Vol 04 Iron Metropolitan 




Jack Kirby New Gods Artist Ed Hc




Judge Dredd (IDW) Tp Vol 04   




Judge Dredd Classics Hc Vol 01 Apocalypse War




Lego Legends Of Chima Gn Vol 01 High Risk 




Manifest Destiny Tp Vol 01 




Marvel Knights X-Men Tp Haunted 




Monster Soul Gn Vol 01 




Princeless Short Stories Tp Vol 01  




Rust Hc Vol 03 Death Of Rocket Boy 




Samurai Executioner Omnibus Tp Vol 01



TOYS
DC Comics Designer Ser 1 Capullo Batman Af




DC Comics Designer Ser 1 Capullo Nightwing Af




DC Comics Designer Ser 1 Capullo Riddler Af 




DC Comics Designer Ser 1 Capullo Talon Af   




ODDS AND ENDS
Transformers Cast 24x36 Wall Poster




Transformers Light-Up Optimus Prime Bust & Book