Well would you look at that!? Just when you thought it wasn't going to happen…Professor X and Magneto show up at the airport and tell you that they need you to travel through time – er no wait – (spoiler?) that was the end of The Wolverine. Anyways…
We're hosting Another Awesome Movie Screening!
Were you hoping to see the latest (and looking to be GREATEST?) X-Men movie with a bunch of your fellow BNW comic aficionados?! If your answer to that was yes then you're totally in luck because we're hosting yet another movie screening! This whole 25th Anniversary stuff is pretty darn easy to celebrate with all these awesome Comic Movies coming out this year!
!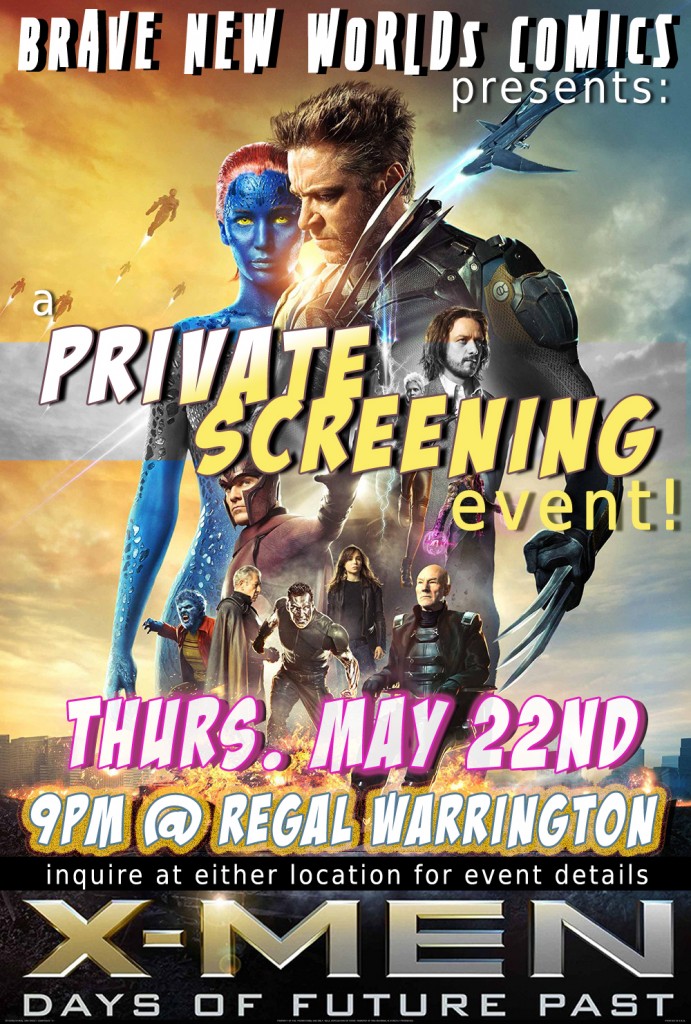 Once again the screening will be held out at the Regal Cinema in Warrington (out in the burbs for all you big city folk) and showing will begin at 9pm!
Need more info or details!?:
Feel free to contact us at either location with any and all questions about this event!
see ya at the movie!