It's lookin' like it's gonna a beautiful weekend! We hope you're out there enjoying it! After you've been out there soaking up the sun be sure to click on this to check out what'll be on shelves this week!
We assume you've seen the post about our amazing Brave New Worlds variant to Amazing Spider-Man #1 coming 4/30! If you miss this news click on over here! You're able to order variants online via our Shopify or our eBay

We recently stocked some new local comics in Old City by Rog Petersen. You may (or may not) know him from his work on Swamp Thing with Brian K. Vaughan which was recently republished in trade. Anyway he's good people and you should check out his books…as a plus they're both ALL AGES APPROPRIATE!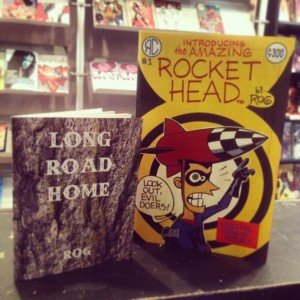 oh yea…Free Comic Book Day is coming! Get ready!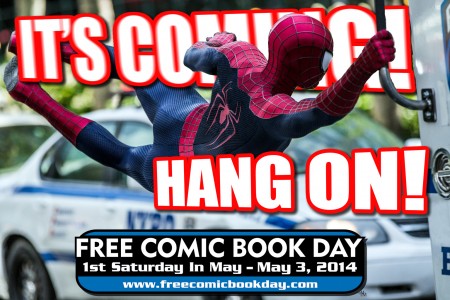 We've also got sweet 25th Anniversary Shirts and Pint Glasses in stock at both locations! Grab one and show your BNW Pride!
One more thing before we get to the NEW COMICS…you can order variants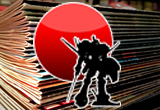 COMICS AND MAGAZINES
A Voice In The Dark #6 




Adventure Time #27




All New Executive Assistant Iris #4




Alter Ego #124




Amazing X-Men #6




American Vampire Second Cycle #2 




Archie #654




Auteur #2




Back Issue #72




Batman #30




Batman And Wonder Woman #30 




Batman Eternal #2 




Batwoman #30   




Birds Of Prey #30    




BPRD Hell On Earth #118 




Crow Pestilence #2




Curse #4 (OF 4)




Dark Horse Presents #35




Deadpool Vs Carnage #2 (OF 4)  




Five Weapons #8




Frankenstein Alive Alive #3 




Frankenstein Alive Alive Reanimated Ed 




Ghost #3     




God Is Dead #11 




Green Lantern New Guardians #30 




Harley Quinn #5




Haunted Horror #10  




Hobby Japan Mar 2014




Hulk #1




Justice League #29 




Juxtapoz #160 May 2014 




Magneto #1 2nd Ptg




Mega Man #35 




Mercenary Sea #3     




Morning Glories #38 




Ms Marvel #3




Nova #16




Punisher #3 2nd Ptg 




Red Hood And The Outlaws #30




Rover Red Charlie #5 (OF 6)




Shadow #24




Sheena #1 




She-Hulk #2 2nd 




Shotgun Wedding #3 (OF 4)




Simpsons Comics #211  




Sinestro #1  




Six Million Dollar Man Season 6 #2




Skyman #4 (OF 4)    




Smallville Season 11 Lantern #1 (OF 4)




Solar Man O/T Atom #1




Sonic Universe #62 




Star Wars #7 (OF 8)




Star Wars Darth Vader & Cry Of Shadows #5 (OF 5) 




Stray Bullets The Killers #2




Supergirl #30




Superior Spider-Man #31




Thor God Of Thunder #21 




Transformers Windblade #1 (OF 4) Dawn O/T Autobots




Translucid #1 (OF 6)




Trinity Of Sin Pandora #10   




Ultimate FF #1  




Uncanny X-Men #20




Unwritten Vol 2 Apocalypse #4




Warlord Of Mars #100




Wasteland #53




What If Age Of Ultron #3 (OF 5) 




White Suits #3 (OF 4)      




Winter Soldier Bitter March #3 (OF 5)




Witchblade #174




Wolverine #4    




Wolverine And X-Men #3 




Wonder Woman #30




X-Files Annual 2014 




X-Force #3




X-Men #13   




X-O Manowar #24
TRADE PAPERBACKS, GRAPHIC NOVELS, HARDCOVERS AND MANGA

Adventure Time Sugary Shorts Tp Vol 01




Bart Simpson To The Rescue Gn 




BPRD Hell On Earth Tp Vol 08




Certain Scientific Railgun Gn Vol 09 




Daredevil By Mark Waid Prem Hc Vol 07    




Daytripper Deluxe Ed Hc




Final Crisis Tp New Edition




Genesis Gn     




Ghostbusters Ongoing Tp Vol 07 Happy Horror Days




Godzilla Historys Greatest Monster Tp




Godzilla Rulers Of Earth Tp Vol 02 




Itty Bitty Hellboy Tp 




Joker Death Of The Family Tp




My Little Pony Firefly W / Book




Operation Margarine Gn




Powerpuff Girls Tp Vol 01




Rachel Rising Tp Vol 04 Winter Graves 




Regular Show Tp Vol 01




Sex Criminals Tp Vol 01 




Star Wars Ongoing Tp Vol 02 From Ruins Of Alderaan




Superior Spider-Man Tp Vol 05 Superior Venom




Transformers Dark Cybertron Tp Vol 01
TOYS
Itty Bitty Hellboy Plush




Sailor Moon Ps Petit Chara Land Blind Box
ODDS AND ENDS
DC Superhero Chess Fig Coll Mag #56 Savage Hawkman




Marvel Chess Fig Coll Mag #1 Spider-Man 




Marvel Chess Fig Coll Mag #5 Daredevil 




Star Trek Starships Fig Coll Mag #14 Galor




Star Trek Starships Fig Coll Mag #15 Uss Equinox N


Star Trek Starships Fig Coll Mag Special #2 2009 M

Here's a cool old Hulk panel