FCBD is almost upon us! Here's some information for ya about what's going to be happening this year at BNW for everyone's favorite Free Comic Book Holiday!

All the Free Comic Book Day awesomess/madness begins at 11am on Saturday morning May 3rd and will be running all day until both shops close at their regularly  scheduled closing times. (For those of you who aren't familiar that would be: 8pm in Old City and 7pm in Willow Grove)
Yes!!! There will be FREE COMICS for everyone!
Now don't go thinking that any and all the comics will be free…because they wont be but fret not friends! There will be tons of comics specifically for FCBD! The titles run the full spectrum of awesome and have been made available by the comics gods (aka the Publishers!)…for a list of the comics check out this hyperlink!
These are just a quick glimpse of  a few that we are hyped about!:
Besides the Free stuff, people dressed in costume and whatever else you may find when you bust through the doors at either (or both) location we will also be featuring some sweet sale incentives!: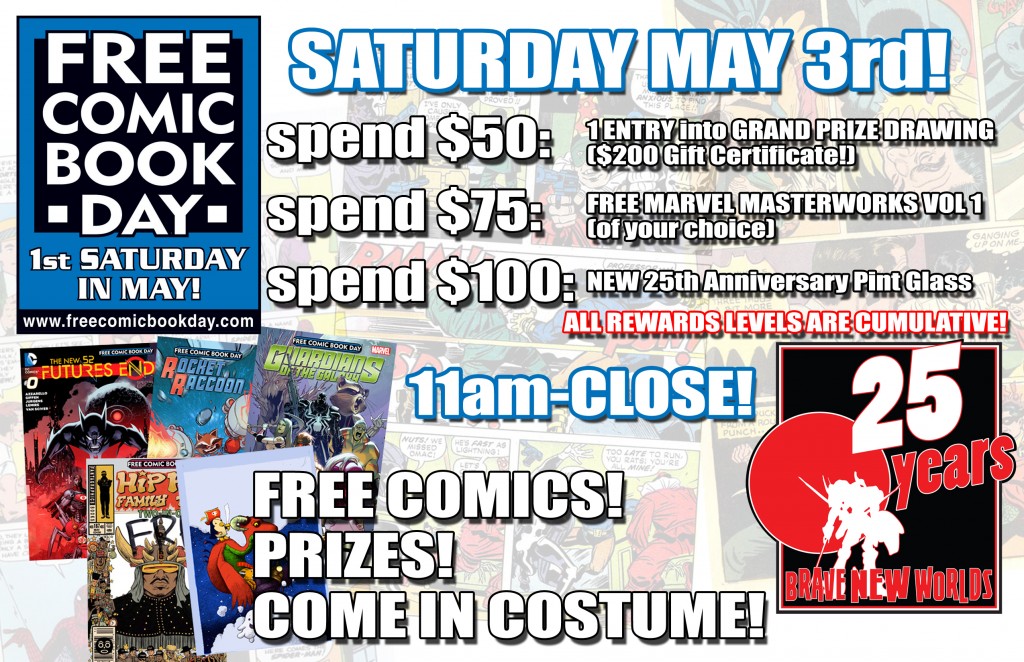 Pssst! All of those "SPEND X to Get Y" deals are cumulative! So the more stuff you get equals the more chances you have at winning the Grand Prize (and to get your hands on more sweet stuff)!
So come out and get Free Comics! Take advantage of the get stuff to win stuff! Come out in costume! Heck get a group of friends together and come in costume! Come out to celebrate comics! COME OUT TO HAVE TONS OF FUN!
We're super psyched! Gear up and get super psyched too because it's gonna be a blast!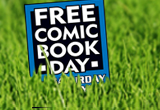 And for some other basic info check out this hyperlink!