As we enter the last weekend of March let's take a look at what we will have for you on the first Wednesday of  April!
First off April means that Captain America The Winter Soldier is going to be in theaters. We're hosting a private screening of the film at the Regal Cinema in Warrington Pa (it's out by our other store in Willow Grove for you city folk). Tickets are available at either location and are going fast so get them asap!!!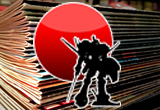 This week FINALLY sees the release of the much anticipated INHUMAN #1 from Marvel! Written by Charles Soule (She-Hulk, Superman Wonder Woman) and illustrated by long time fan favorite Joe Madureira the series will delve into the fallout of that pesky little Terrigen bomb that exploded over NYC (that was in 2013's Infinity btw) and it's mutating mist spreading worldwide awakening latent Inhumans all over the globe! Be sure to check this book out this week!
"Discover the secret history of the Marvel Universe and get in at the ground floor of the next big Marvel franchise!"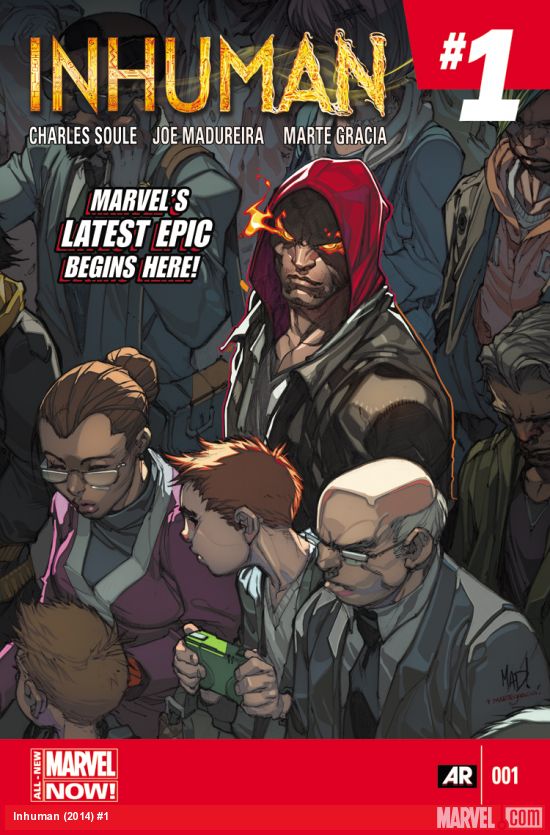 Pretty Deadly 5 is out this week too! Kelly Sue DeConnick and Emma Rios western fantasy is back and we couldn't be happier! Issue 4 came out in January, so break it out those previous issues now as a refresher for Wednesday.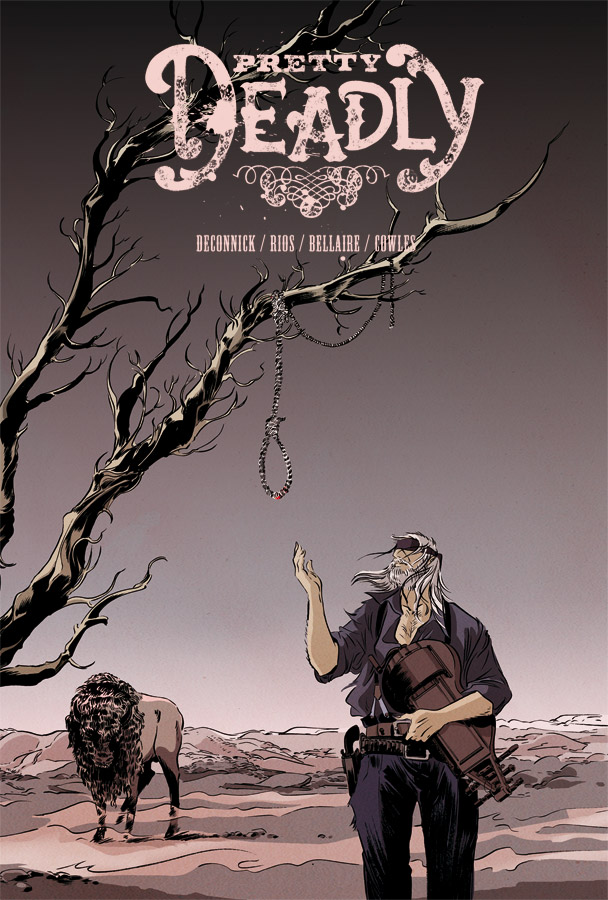 COMICS AND MAGAZINES
68 Rule Of War #1 (OF 4)




Action Comics #30




Adventure Time Flip Side #4 (OF 6)




Angel And Faith Season 10 #1




Apocalypse Al #3 (OF 4)




Aquaman And The Others #1      




Archer & Armstrong #19 




Artifacts #36 




Ash & The Army Of Darkness #5  




Bad Blood #4 (OF 5)  




Battlestar Galactica Annual 2014 




Batwing #30  




Black Science #5 




Black Widow #5




Bleeding Cool Magazine #10




Caliban #1 




Captain America #19




Captain America Winter Soldier #1 Directors Cut




Comic Book Creator #4 




Crossed Badlands #51 




Dead Letters #1  




Deadpool Vs Carnage #1 (OF 4)




Detective Comics #30 




Doctor Who Magazine #471




Earth 2 #22   




Edgar Allan Poes Premature Burial One Shot 




Fairest #25




Field #1 (OF 4)




G Fan #105




Garfield #24     




GI Joe Special Missions #13 




God Is Dead #10




Green Arrow #30  




Green Lantern #30 




Grindhouse Doors Open At Midnight #7 (OF 8)   




Hi Fructose Magazine Quarterly #31




Hobby Japan Feb 2014




Inhuman #1




Invincible Universe #12 




Judge Dredd Mega City Two #3 (OF 5)




Juice Squeezers #4 (OF 4)




Lobster Johnson Get Lobster #3 (OF 5)




Loki Agent Of Asgard #3 




Looney Tunes #218 




Magneto #2




Mark Waid Green Hornet #11  




Marvels Guardians Of Galaxy Prelude #1 (OF 2) 




Monster & Madman #2 (OF 3) 




Moon Knight #2




Movement #11 




New Warriors #3




Pretty Deadly #5 




Punisher #4 




Quantum & Woody #9 




Red Sonja #8




Red Sonja And Cub One Shot




Revival #19 




Secret #7  




Shadow Year One #8 (OF 10)




She-Hulk #3 




Shotgun Wedding #1 (OF 4) 




Sidekick #6 




Starlight #2




Stormwatch #30       




Suicide Risk #12  




Swamp Thing #30 




Terminator Salvation Final Battle #5 (OF 12)




Trillium #8 (OF 8)




Trinity Of Sin The Phantom Stranger #18  




Turok Dinosaur Hunter #3 




Ultimate Spider-Man #200




Vampire Diaries #4




Veil #2 (OF 5)




What If Age Of Ultron #1 (OF 5)  
TRADE PAPERBACKS, GRAPHIC NOVELS, HARDCOVERS AND MANGA

Amazing Spider-Man Family Business Ogn Hc   




Batman 66 Hc Vol 01




Batman Beyond Batgirl Beyond Tp  




Battle Royale Remasterd Sc Novel




Bleach Gn Vol 60




Brodys Ghost Tp Vol 05 




Buzzkill Tp 




Dragon Ball Full Color Tp Vol 02




Fatima Blood Spinners Hc 




Fear Agent Tp Vol 01 Re-Ignition (2ND Ed) 




Girl With The Dragon Tattoo Tp




Guardians Of Galaxy Tp Vol 01 Cosmic Avengers  




Hinterkind Tp Vol 01




Jim Henson's Labyrinth Hc Novel  




Justice League Hc Vol 04 The Grid 




Justice League Tp Vol 03 Throne Of Atlantis




Lone Wolf & Cub Omnibus Tp Vol 04 




Marvel Knights Spider-Man Tp Fight Night 




Naruto Gn Vol 65 




Painkiller Jane Tp Price Of Freedom




Sonic The Hedgehog Select Tp Vol 09 Games 




Spider-Man Character Encyclopedia Hc 




Spider-Man Firsts Tp  




Star Lord Tears For Heaven Tp 




Superior Spider-Man Hc Vol 02  




Superman Red Son Tp New Edition 
TOYS
DC Comics Super Villains Bizarro Af 




DC Comics Super Villains Deathstorm Af    




FFX Play Arts Kai Tidus Af




FFX Play Arts Kai Yuna Af
ODDS AND ENDS
DC Batman Automobilia Fig Coll Mag #29




DC Batman Automobilia Fig Coll Mag #30




DC Superhero Chess Fig Coll Mag #54 Ocean Master




Marvel Chess Fig Coll Mag #3 Wolverine White Knight




Marvel Chess Fig Coll Mag #4 Loki Black Bishop




Star Trek Starships Fig Coll Mag #12




Star Trek Starships Fig Coll Mag #13


Walking Dead TV Daryl Dixon Mini-Bust 

oh and here's a cool picture of Bill Murray for good measure