New Comics! Everyone loves new comics! Let's see what new comics we'll have for you this week!

This begins the run up to Ladies' Night! It's NEXT Saturday already! Don't forget it's ladies only. Hold the phone with all your "what if I wear a dress?" or "how about I put on a wig?" sorta questions guys.

Bill Nye forbid you pull the discrimination card on me when I tell ya you can't get in the door (seriously if you're not normally in the shop on a Saturday between 7-8pm [which you're not because I AM and just about NO ONE is…other than random people carrying takeout containers from Cuba Libre or the Continental] then not being able to browse trades for the last hour of the day is not putting you out in anyway (and we'll be open again Sunday from 11am-6pm so come visit Rob then)
One last thing LADIES! Enter the raffle to win the full scale Violet Lantern and Ring Set! The lantern lights up when you touch the ring to it! These things are really sweet!!!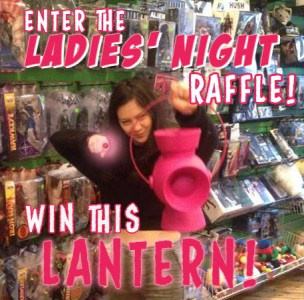 That outta way we just got in some awesome new Hot Toys and SideShow 1:6 scale figures this past week!
From SideShow we got the Boba Fett Prototype 1:6 scale action figure (which is super aweomse!) and the General Grievous 1:6 scale action figure (which is HUGE!). Both have all sorts of extra parts and are perfect for any Star Wars collection!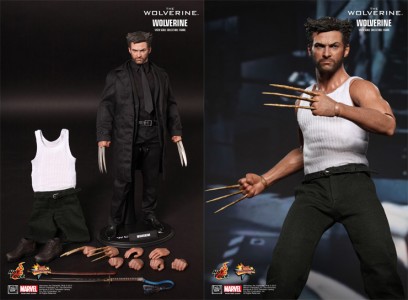 The Hot Toys The Wolverine Wolverine action figure is awesome! Bone claws, metal claws, a samurai sword and the classic Wolvie change of clothes (I mean ya gotta have Logan in an undershirt right?!) and it looks hecka like Hugh Jackman! This might be my favorite Hot Toy figure we've got in stock!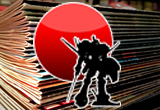 COMICS AND MAGAZINES
Abe Sapien #11     




All New X-Factor #2 2nd Ptg




All New X-Factor #4    




All New X-Men #22.NOW 2nd Ptg




All New X-Men #24 




Archie #653




Astro City #10 




Avengers Undercover #1 




Back Issue #71




Batgirl #29       




Batman #29 




Batman Lil Gotham #12




Beasts Of Burden Hunters Gatherers One Shot




Black Widow #3 2nd Ptg 




Black Widow #4




Bloodshot & Hard Corps #20




Bunker #1 2nd Ptg 




Captain Marvel #1 




Coffin Hill #6 




Constantine #12




Deadpool #25.NOW




Deadworld Restoration #4 (OF 4)




Draw #27




East Of West #10 




Egos #3      




Fantastic Four #2




FBP Federal Bureau Of Physics #8 




Fox #5 




Garth Ennis Red Team #7




Ghost #2      




Green Lantern Corps #29 




Grimm Warlock #4 (OF 4)




Hawkeye #17     




Invincible #109




Judge Dredd #17     




Justice League 3000 #4 




Justice League Of America #13 




Juxtapoz #159 Apr 2014 




Knights Of The Dinner Table #206




Legends Dark Knight 100 Page Super Spectacular #2 




Magnus Robot Fighter #1 




Manifest Destiny #4 2nd Ptg




Manifest Destiny #5         




Marvel Universe Avengers Assemble #6 




Mercenary Sea #1 2nd Ptg    




Mercenary Sea #2    




Mighty Avengers #8 




Monster & Madman #1 (OF 3)   




My Little Pony Friends Forever #3




Nightwing #29    




Powerpuff Girls #7




Regular Show Skips #5 (OF 6)




Returning #1 (OF 4)  




Revolutionary War Motormouth #1     




Robocop Last Stand #8 (OF 8)




Royals Masters Of War #2 (OF 6)




Scooby Doo Where Are You #43 




Secret Avengers #1




Six Million Dollar Man Season 6 #1




Sketch Magazine #43 




Smallville Season 11 Alien #4 (OF 4)




Sonic Universe #61




Sons Of Anarchy #7




Spawn #241  




Spongebob Comics #30




Star Trek Ongoing #31 




Star Wars #15




Star Wars #6 (OF 8) Lucas Draft (




Stray Bullets #41




Stray Bullets The Killers #1 




Superboy #29    




Superior Foes Of Spider-Man #9 




Superior Spider-Man #25 2nd Ptg




Superior Spider-Man #26 2nd Ptg




Superior Spider-Man #29




Superman Wonder Woman #6  




Tmnt Ongoing #32




Transformers More Than Meets Eye #27




Uber #10




Unity #5




Walking Dead #123 




Witchblade #173




Wolverine #3




X #11




X-Files Conspiracy Crow #1    




X-Files Season 10 #10 




X-Force #2




X-Men Legacy #300 
TRADE PAPERBACKS, GRAPHIC NOVELS, HARDCOVERS AND MANGA

47 Ronin Hc 




Airboy Archive Tp Vol 01




All New X-Men Tp Vol 02 Here To Stay




Avengers Tp Book 02 Absolute Vision




Bad Machinery Gn Vol 02 Case O/T Good Boy




Batman Unwrapped By Andy Kubert Deluxe Ed Hc




Cannon Wally Wood Tp




Crossed Tp Vol 08 




Daredevil Tp Dark Nights




End Times Of Bram & Ben Tp




Fantastic Four Tp Vol 03 Doomed




FF Tp Vol 02 Family Freakout 




Game Of Thrones Hc Gn Vol 03




Justice League Trinity War Hc




Lucifer Tp Vol 03




Peanuts Tp Vol 03




Ranma 1/2 2in1 Tp Vol 01 




Stray Bullets Uber Alles Ed Tp




Thor God Of Thunder Prem Hc Vol 03 Accursed 




Unity Tp Vol 01 To Kill A King




Wolverine Tp Vol 02 Killable  




Wonder Woman Hc Vol 04 War




Wonder Woman Tp Vol 03 Iron
TOYS
Avp Alien Warrior S.H.Monster Arts Af




Dc Comics Super Villains Johnny Quick & Atomica Af




Dc Comics Super Villains Owlman Af




Marvel Universe Af Asst




Star Wars Black 6-In Af Asst 
ODDS AND ENDS
Astro Boy 3d Crystal Jigsaw Puzzle




Doctor Who Tardis String Lights (RESTOCK)