Mark your calendars and tell all your friends, girls, because ladies' night is coming!

As my inaugural post on the Brave New Worlds' website, I'm proud to announce I will be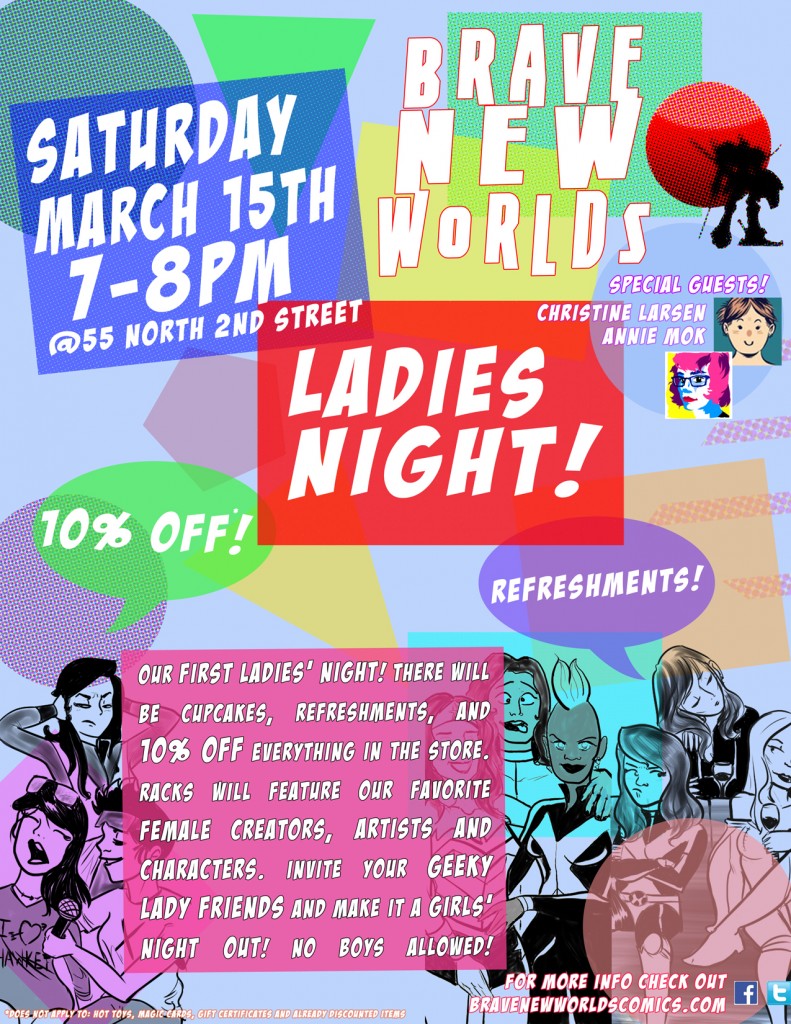 hosting our Old City location's first Ladies' Night!
Besides offering 10% OFF purchases for the evening there will be cupcakes, refreshments and special guests! Racks will highlight our favorite female creators, artists and characters. Come hang out and talk comics with other geeky gals, ask for new reading recommendations or finally pick up that trade you've been eying! It's been a great year for women in comics and it's time to celebrate!
Joining us will be local comics creators:

Christine Larsen (http://thelarsenproject.com/)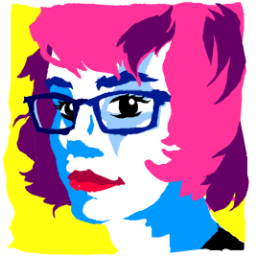 Annie Mok (http://heyanniemok.tumblr.com/)
Tell all your nerdy lady friends and make it a GNO (girls' night out)! BOYS KEEP OUT! NO BOYS ALLOWED! GIRLS TO THE FRONT!!!
The event will be from 7pm-8pm (but there's a great chance this will run later!)
Here's the facebook event page! Feel free to invite your other lady friends!
We can't wait to see you!
*discount does not apply to: hot toys, magic cards, gift certificates or already discounted items*