Another week coming to a close means another look at next weeks comics! Check this pretty sizable list of stuff we'll have for you this Wednesday January 22…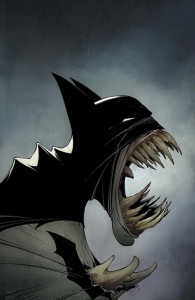 BATMAN #27 – Well that's a monster Batman…we're continuing the story of Zero Year and all of Bruce's early woes of being the Batman. But with a cover like that you've gotta wanna know what's going on inside!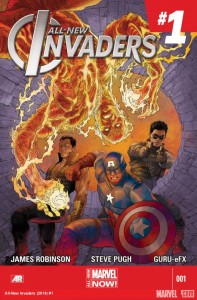 All New Invaders #1 – James "Starman" Robinson brings us: " The KREE EMPIRE intends to conquer the universe using a weapon that will grant them an army of NORSE GODS. It falls to four heroes united by their past-CAPTAIN AMERICA, NAMOR, THE ORIGINAL HUMAN TORCH and the WINTER SOLDIER-who must now face the future and wage war against the Kree to save Earth."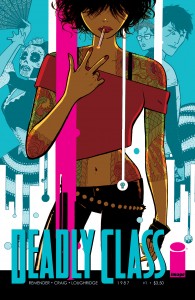 Deadly Class #1 – This is going to be the book I tell you to read if you walk in the door of the Old City BNW this week. I was expecting it to be good (when I read the pdf that Image sent us) but I wasn't expecting it to be this good. The pencils, layouts, colors, speech bubbles, characters and story all meshed together perfectly. I'm in for the long haul!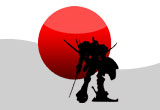 COMICS AND MAGAZINES
12 Reasons To Die #6 (OF 6 ) 




All New Invaders #1




All New X-Factor #2 




All New X-Men #22.NOW




Animal Man #27




Aphrodite IX Hidden Files #1  




Atomic Robo Savage Sword Of Dr Dinosaur #5 (OF 5 ) 




Avengers #25 




Avengers World #2




Back Issue #70




Bad Ass #1 (OF 4 ) 




Bart Simpson Comics #88 




Batman #27




Batman 66 #7    




Batman And Two Face #27 




Batman Beyond Universe #6 




Battlestar Galactica #7   




Battlestar Galactica Starbuck #3 (OF 4 ) 




Batwoman #27




Bedlam #11




Birds Of Prey #27 




Black Widow #2




Bo Plushy Gangsta #1 




Bravest Warriors #16




Bubblegun #4 (OF 5)




Cable And X-Force #19




Captain America #15   




Captain Midnight #7 




Cataclysm Ultimate X-Men #3 (OF 3 )




Chew #39




Conan The Barbarian #24   




Crossed Badlands #45 




Dark Horse Presents #32




Dead Body Road #2 (OF 6 ) 




Deadly Class #1




Doc Savage #2




Doctor Who Special #36




Elfquest Final Quest #1  




Eternal Warrior #5 




FF #16




George Romeros Empire Of Dead Act One #1 (OF 5 ) 




Green Lantern New Guardians #27




Hacktivist #1 




Harley Quinn #2 




Hawkeye #16




Hobby Japan Dec 2013




Indestructible Hulk #18.INH  




Iron Man #20.INH




Jack Kirby Collector #62




Judge Dredd #15  




Judge Dredd Mega City Two #1 (OF 5 ) 




Justice League #27 




Juxtapoz #157 Feb 2014 




Krampus #2




Legends Of Red Sonja #3 (OF 5 )




Magic The Gathering Theros #4 (OF 5 ) 




Marvel Knights X-Men #3 (OF 5 ) 




Marvel Universe Ultimate Spider-Man #22




Mass Effect Foundation #7 




Massive #19       




Mercy Sparx #4 




Midas Flesh #2 (OF 8 )




Mighty Avengers #5.INH




Mind Mgmt #18




Mocking Dead #5 




My Little Pony Friends Forever #1 




Origin II#2 (OF 5)  




Peanuts Vol 2 #15 




Pretty Deadly #4




Red Hood And The Outlaws #27 




Samurai Jack #4  




Scribblenauts Unmasked Crisis Of Imagination #1




Sex #10




Star Wars Legacy II #11




Supergirl #27  




Superior Spider-Man Team Up #9




The Lone Ranger #21




TMNT Utrom Empire #1 (OF 3 )




Transformers Robots In Disguise #25 




Trinity Of Sin Pandora #7




Umbral #3




Unwritten Vol 2 Apocalypse #1




Vampirella Annual 2013  




Walking Dead #120 




Walking Dead Magazine #7 Px Ed 




Warlord Of Mars Dejah Thoris #34




Wolverine And X-Men #40




Wonder Woman #27 




X-Files Conspiracy Ghostbusters #1




X-Men #9 




X-O Manowar #21 




Zero #5
TRADE PAPERBACKS, GRAPHIC NOVELS, HARDCOVERS AND MANGA

Animal Man Tp Vol 05 The Meaning Of Flesh




Archies Valentine Rock & Roll Romance Tp 




Batwing Tp Vol 03 Enemy Of The State




Blade Of The Immortal Tp Vol 28 Raining Chaos




Bleach Gn Vol 59 




BPRD Hell On Earth Tp Vol 07 A Cold Day In Hell 




Crossed Wish You Were Here Tp Vol 03




Deadman Wonderland Gn Vol 01




Dragon Ball Full Color Tp Vol 01 Saiyan Arc




Eternal Warrior Tp Vol 01 Sword O/T Wild




Foligatto Hc




Indestructible Hulk Prem Hc Vol 03 Smash Time




Indestructible Hulk Tp Vol 01 Agent Of Shield  




Mega Man Tp Vol 06 Breaking Point




Planetary Omnibus Hc   




Preacher Tp Book 03 




Vinland Saga Gn Vol 02




Weirdo Years 1981-1993 Hc




X Tp Vol 01 Big Bad 




X-Factor By Peter David Tp Vol 01 Complete Collection




X-Men Tp Vol 01 Road To Onslaught  




Young Avengers Tp Vol 02 Alternative Culture
TOYS
Adventure Time 5-In B-Mo Af




DC Multiverse 4in Arkham City Batman Af




Franken Vinyl Fig 
ODDS AND ENDS
Batman Black & White Batman Earth 2 Statue  




Forrest J Forry Ackerman Statue




Star Trek Starships Fig Coll Mag #7 




Star Trek Starships Fig Coll Mag #9